Palm Beach Tan Arnold
Arnold
Our tanning salon in Arnold, MO is dedicated to 100% customer satisfaction and we're excited to help you find your perfect shade. Stop by, meet our certified tanning consultants and learn more about our state-of-the-art sunless spray tanning and sunbed tanning.
https://maps.google.com/maps?address=Palm Beach Tan Arnold,219 Arnold Crossing Center, Arnold, MO, 63010&center=38.4446773, -90.376198
Special Offers & Coupons
Memberships & Pricing
Premier Rewards® Memberships
Palm Beach Tan Arnold location, offers a variety of convenient sunbed and sunless Premier Rewards memberships. Our Premier Rewards members enjoy exclusive offers, free membership upgrades, cash credits and more! Learn more about Premier Rewards.
Sunless Pricing
With sunless spray tanning, you can achieve natural-looking results perfectly matched to your skin tone in just one visit. Palm Beach Tan features Mystic Kyss, Mystic Tan, VersaSpa and VersaPro spray tanning booths.
Learn more about our different Sunless Premier Rewards benefits
Membership
Sunless Diamond EFT
$79.95
Unlimited
Sunless Platinum EFT
$59.95
Unlimited
Sunless Gold EFT
$39.95
Unlimited
2-Pack Pricing
$50
Diamond
$60
$40
Platinum
$50
$30
Gold
$40
Sessions expire 45 days from purchase
Single Sessions
$30
VersaPro
$35
$15
Versa/Mystic
$20
Sessions expire 45 days from purchase
PBT® One™ Memberships
When you simply want tanning at a great price, then PBT One is for you. Choose between Sun or Spray tan for just $14.95 per month with ultra-modern equipment and expert advice from our certified pros. Everything you need. Nothing you don't.
SUNBED
TANNING
Unlimited Level 1 sunbed tanning
Preferred pricing on upgrade sessions
SPRAY
TANNING
One spray tan per month
Preferred pricing on additional sessions
Reviews From Our Customers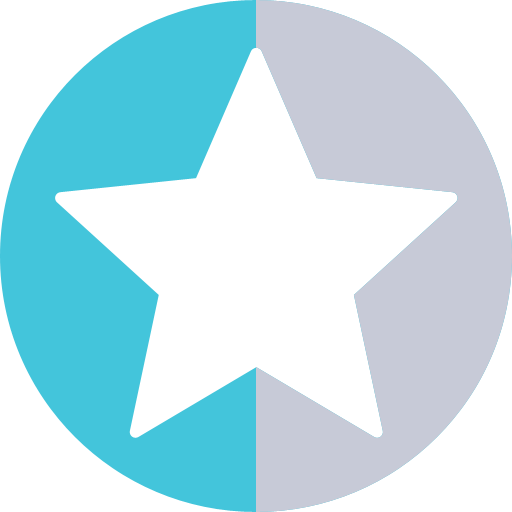 - 53 Reviews
March 12, 2019





March 12, 2019





Great!! The girls were very helpful and knowledgeable when I reactivated my account last night!!
March 10, 2019





March 4, 2019





February 27, 2019





Julie is always friendly & helpful. Excellent customer service!
February 22, 2019





Friendly,prompt.
February 21, 2019





Most of the workers are very friendly and knowledgeable. I am very happy with the membership I chose and all the perks that come with it!
February 3, 2019





My first visit was very confusing. The clerk didn't explain pricing options well and seemed to be saying two different things. Then she didn't tell me how to work the bed. I had to figure things out on my own and it's been 25 yrs since I've tanned, so it was unnerving.
January 23, 2019





?????????
January 16, 2019





Bed 10 first bed —nonfunctional Asked for my PIN number after I had already disrobed Moved to bed 1 had to wait 8 minutes before it would start up Not normal for this location
January 5, 2019





Andrea and Jen greeted me at the door and helped me decide what i wanted to do and what product i should try.
December 13, 2018





Great staff! Great quality tanning! love the promos!
September 16, 2018





The employees are so nice and very helpful.
August 28, 2018





July 10, 2018





Sophia is a true asset to your staff. She is always friendly and greets me with a smile and a "Hi Fran." She truly makes my visit enjoyable.
June 29, 2018





Great beds, Andrea at the arnold store is fantastic, very knowledgeable !!!!
May 28, 2018





love the beds and the staff is amazing
April 10, 2018





April 6, 2018





The staff were very helpful and friendly!
March 23, 2018





Been a member for a year and I LOVE THIS PLACE. EXCELLENT CUSTOMER FRIENDLY HELPFUL EMPLOYEES AND CLEAN SANITIZED BEDS. ALWAYS
March 13, 2018





March 8, 2018





Very good .
March 5, 2018





Exceptional! The girls are very helpful,knowledgable , and give out of this world customer service. Very happy i chose to tan here and will continue to do so. Very satisfied customer!
March 4, 2018





February 17, 2018





February 13, 2018





I enjoy every visit. The girls are always so happy and helpful and the beds are always clean and ready.
January 24, 2018





Everybody is so nice and very well knowledge about tanning
January 22, 2018





January 9, 2018





All the girls, especially Nicole and Sidney, are always super friendly and helpful!
January 4, 2018





Love coming here the bed a are AWESOME. And the ladies that work here always make it feel like home clean beds and rooms and great conversation and always smiling ..love it HERE!!!!
December 1, 2017





I really enjoy taking time out of my day to visit your Arnold site. The team is very nice and always helpful. The remember my name and my tanning preferences.
November 20, 2017





great customer service and great quality
November 6, 2017





Great Customer Service
October 15, 2017





September 30, 2017





Mandi was so helpful. She was super busy with other customers and had a great attitude. She still offfered different upgrades and lotions.
September 21, 2017





The employees are so sweet and very polite!
August 27, 2017





The manager of the Arnold store is amazingly helpful and makes you feel as though she's there for the customer. Unfortunately, I forgot her name.
August 24, 2017





I've paid to upgrade to a level 4 bed but often find it hard to get into the one I prefer.
July 27, 2017





I'm so glad Palm Beach Tan obtained Glowco! All the employees are so personable and helpful! Every time I walk in the door, one of the employees is cleaning, whether it be the windows, floors or beds. I appreciate that very much! I don't think Glowco had mopped the floors once in the 4 years I tanned there. Please keep up the great work and atmosphere! Thank you, Ben Lindquist
July 19, 2017





Always friendly and clean. Beds open immediately
June 30, 2017





Very professional and very friendly.
June 17, 2017





The girls are so nice and very informative.
June 8, 2017





Noticed right away new atmosphere even though I didn't know there was an ownership change. Cleaner and fresher feel to the salon.
June 6, 2017





June 4, 2017





The tanning location was GlowGo when I joined. The change in ownership was very easy and welcoming! My contract was carried over and even upgraded!! Wow how nice! The staff was very friendly and warm. They answered all my questions fully. I am a very satisfied customer!!! Thanks!
April 22, 2017





April 6, 2017





Only one bed
March 30, 2017





The employees r very friendly
March 28, 2017





The person that helped me was very informative and cheerful, and did a good job getting me started. I thank her for her help.
March 11, 2017





Easy to get started. Fan and music made the time go by quickly.
February 3, 2017





The check in process takes way too long. I have the Diamond package and I feel the choice in beds is average compared to other places.
November 17, 2016





I do not have anything negative to say.
October 30, 2016