Palm Beach Tan Clayton
Richmond Heights
Our tanning salon in Clayton, MO is dedicated to 100% customer satisfaction and we're excited to help you find your perfect shade. Stop by, meet our certified tanning consultants and learn more about our state-of-the-art sunless spray tanning and sunbed tanning.
https://maps.google.com/maps?address=Palm Beach Tan Richmond Heights,120 South Hanley Rd, Clayton, MO, 63105&center=38.647991, -90.3339688
Special Offers & Coupons
Memberships & Pricing
Premier Rewards® Memberships
Palm Beach Tan Clayton location, offers a variety of convenient sunbed and sunless Premier Rewards memberships. Our Premier Rewards members enjoy exclusive offers, free membership upgrades, cash credits and more! Learn more about Premier Rewards.
Sunless Pricing
With sunless spray tanning, you can achieve natural-looking results perfectly matched to your skin tone in just one visit. Palm Beach Tan features Mystic Kyss, Mystic Tan, VersaSpa and VersaPro spray tanning booths.
Learn more about our different Sunless Premier Rewards benefits
Membership
Sunless Diamond EFT
$79.95
Unlimited
Sunless Platinum EFT
$59.95
Unlimited
Sunless Gold EFT
$39.95
Unlimited
2-Pack Pricing
$50
Diamond
$60
$40
Platinum
$50
$30
Gold
$40
Sessions expire 45 days from purchase
Single Sessions
$30
VersaPro
$35
$15
Versa/Mystic
$20
Sessions expire 45 days from purchase
PBT® One™ Memberships
When you simply want tanning at a great price, then PBT One is for you. Choose between Sun or Spray tan for just $14.95 per month with ultra-modern equipment and expert advice from our certified pros. Everything you need. Nothing you don't.
SUNBED
TANNING
Unlimited Level 1 sunbed tanning
Preferred pricing on upgrade sessions
SPRAY
TANNING
One spray tan per month
Preferred pricing on additional sessions
Reviews From Our Customers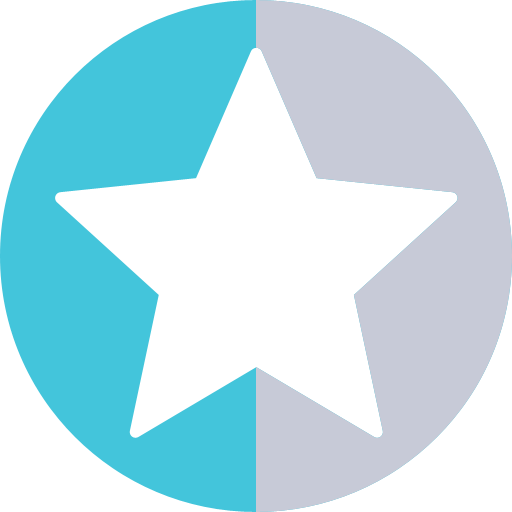 - 84 Reviews
March 15, 2019





Hope is so very friendly and helpful too.
March 1, 2019





Sydney is so helpful every time I see her. Also, the salon was so clean
February 28, 2019





A lot of the times when I go, the Mystic Booth doesn't have hand towels in the room. The only towel is the foot towel on the ground. Towels are necessary because of the barrier cream that is used and has to be wiped off after the spray. The employees should be trained to make sure there is at least one hand towel available.
February 15, 2019





February 7, 2019





From top to bottom, everyone who works here is so friendly & helpful. A huge shout out to ELENA, especially. I have been a member for a long time, & she is a big reason why I've stayed on after Palm Beach took over. Your company should be very grateful they have such a top notched employee like Elena!!
February 7, 2019





Only one employee on shift at 5:45 pm on Wednesday. The process of taking my name and pin to tan took unreasonably long. Employee was not friendly.
February 5, 2019





Ladies are always nice and helpful
February 4, 2019





I had a lovely experience and Hope is great!
February 3, 2019





Friendly staff. Clean facility.
January 28, 2019





Your landlord refuses to repair and/or replace roofing. There have been several occasions in the last 4 years that I've come in to tan and there's a continuous leak with puddles of water and even water laying on the bed. This is a serious safety issue and hazard. 1/29/19 was one of these days. Water on the floor and dripping from a large hole. Sidney who was working at the time of my visit was very helpful however management needs to address this roof issue with the owner of the building.
January 3, 2019





Always fast to be checked in, the beds are always clean. Staff is friendly all of the time.
December 27, 2018





December 11, 2018





It was quick, easy, clean, professional and the tanning bed quality is good. BUT the level two bed number 6 does pinch your butt when you go to stand up after tanning.
May 29, 2018





May 5, 2018





For a free spray tan I will.......
April 28, 2018





April 23, 2018





March 31, 2018





March 26, 2018





March 14, 2018





The girls are always so helpful and kind. There was a customer in there who was being completely rude to the lady helping her, but she held her composure and tried to resolve the situation for the customer. I felt for her, only because I've worked with unruly customers and I could tell she was doing everything she could to help the customer who was not surprisingly pleased with any of her efforts. The staff regardless of how busy it is stays on top of what is going on and keeps positive. I enjoy tanning at this location. Keep up the hard work ladies!!
March 13, 2018





March 5, 2018





Customer service is friendly and efficient. The building is clean and the tanning bed was clean.
February 26, 2018





The staff are really great. I was with Tan Co for many many years & loved their tanning specials & ran $$. Now I basically get level 1 & did receive some Level 2. I use to alternate between Level 3-5 & can't even do that cause of cost. It is so disappointing.
February 1, 2018





Always greeted with super nice people and helpful
January 30, 2018





I've been going to the Hanley in the St. Louis location before it was PBT, for about 6 years. I have really enjoyed going there since PBT has taken over. The staff are always nice and friendly even when they are training someone or being the trainee. It's clean and the beds are nice quality. The staff is informative and are good about telling the customer what deals are going on at the location.
January 18, 2018





Everyone there is great to work with, friendly & helpful.
December 28, 2017





December 15, 2017





very nice easy
December 12, 2017





Friendly, clean, well informed employees
October 27, 2017





Employees are always courteous and helpful!
October 14, 2017





As always, Libbee & her staff "hit it out of the park!" Thanks for being so friendly & working so hard!!!
October 11, 2017





lovely
October 3, 2017





I feel like the bed I have used the last 2 days may need new bulbs. I barely broke a sweat and I am usually drenched when I exit the bed.
September 23, 2017





Always a welcoming staff. Clean store.
September 23, 2017





Hi there, I like PBT, but I'm a little upset that the points I had earned when your location was Tan Co a year ago were lost when you converted to PBT. Also it was weird that we never knew about the transition, I just walked in one day and it was a new store and my points were lost. Otherwise the girls that work there are really nice and Libbee is a fantastic "tan professional"
September 13, 2017





September 8, 2017





Everyone is efficient, friendly and nice!
August 28, 2017





Friendly staff, clean spa, very happy with my tan as always!
August 27, 2017





Staff is always courteous and engaging . Beds are always clean.
August 24, 2017





Excellent service Everytime ! Clean ! Efficient ! Professional !
August 11, 2017





Staff super friendly!!!
August 9, 2017





All was great ?
July 19, 2017





Staff is always friendly and efficient. They amaze me with how they can remember every customer's name. Rooms/beds are always clean.
July 19, 2017





Great! Friendly, very clean. Relaxing.
July 16, 2017





July 14, 2017





July 9, 2017





Employees are more friendly than they were a few months ago. Facility is cleaner than it was a few months ago.
July 2, 2017





Tanning beds are new for me. Elena is always very patient and informative. Services are well explained. Different options available are offered, including products, but the staff is never pushy.
June 21, 2017





Didn't have to wait but I have notice after PBT took over the Tan Co spot and some of their clients (me being one) switched over. PBT isn't as friendly as tan co was. Such as I think there should be someone up front to great me nd when I leave instead of being in the break room.
June 18, 2017





Nice and kind workers. Always quick in and out.
June 11, 2017





Awesome
June 9, 2017





The sales associate was very helpful!
June 7, 2017





May 21, 2017





Friendly helpful employees. Great tanning facility.
May 13, 2017





First time back since the new name and owner. Was nervous. Sales girl was super friendly, I was able to use the $5.50 that had been being withdrawn from my checking account to pay for the prorated amount for May. Sales girl showed me the new bed that reads your melanin amount and used that bed. Towels are much better than tan co. I'm glad to be back!
May 10, 2017





Fast easy service
May 3, 2017





I do this for every employee that works there I don't know why I'm not getting my points
April 27, 2017





April 27, 2017





April 20, 2017





My first experience was very good. The receptionist was very helpful with the new system. When I arrived for my second visit at the Clayton, MO location it was not open. After several calls with no answer about an hour later the store was open. I was informed that there was a schedule mix up. I understand how that can happen but I hope it does not happen again. It would have been nice if something was offered for those who showed up to the closed facility and had to return later.
April 14, 2017





Very friendly service. Tried the new system. So far it's worked great.
April 13, 2017





The young ladies working there are very helpful and friendly. I love it!
April 10, 2017





The sales assoc. was very nice. But didn't like the price of the tanning lotion. But otherwise nice experience. Other thing, the way you pull the bed down. Slammed on my hand. But it's ok.
March 30, 2017





Gurls are great and helpful!!
March 29, 2017





Getting used to new location. Love that there is Never a wait. You all are doing a great job!?
March 26, 2017





The bed I had was wonderful! I really enjoyed the jet fans blowing on me to keep me cool. Overall it was a fun and interesting experience.
March 23, 2017





It was a great and wonderful experience as it has always been in the past. The Collinsville location is always clean and friendly.
March 5, 2017





I like every experience I encounter when I go the tanning salon. Everyone is nice and I like the results from the Mystic tan
March 2, 2017





All has been great at palm beach
February 27, 2017





February 20, 2017





I really miss the old #4 Chair bed which provided me with so much bronzing color.
February 15, 2017





February 15, 2017





The manager never called me regarding my account. I have the checker leave two messages.
February 7, 2017





I was in the bed and couldn't figure out how to turn it on. I called the front desk from inside the bed and they helped.
February 6, 2017





Getting used to the new place. Friendly employees. Nice new towels. Beds I have used nice n clean. Love the upgrades!
February 3, 2017





Waiting for the rewards program to be continued (Spot or something like that?)! Also why are there holes in al the towels?!
January 11, 2017





This was my first time back since last spring/summer. Was a little surprised that they are now Palm Beach Tan. The young lady that took care of me, was very nice and informative.
January 9, 2017





Every time I go the lady or ladies are so friendly and helpful! I hardly ever see the same girl first because I go st different times but I appreciate the great customer service especially as I was nervous about the tan co being bought out. Thanks for everything
December 5, 2016





Staff are very accommodating and facility is clean. I miss the "chair" tanning bed and have not been able to achieve the bronze color that I had prior.
November 29, 2016





I am very happy with the tanning but I was told I would not be charged until Dec. 1 and I saw I was charged in November.
November 17, 2016





Love my spray from the former " Tanco!" Great group of associates, kind, helpful, and the place is always clean!
October 31, 2016





Disappointed that the "chair" bed is no longer. I used to get very dark using that bronzing bed. The other beds do not compare.
October 30, 2016





Staff do not seem very knowledgeable or prepared to answer questions about the change in ownership. Mystic solution or barrier cream seems to be different. Bottoms of feet get a lot of color even when using cream - that never used to happen. Or the booths are not being properly cleaned. Overall, the store doesn't seem as clean as it used to be.
October 27, 2016





It was great