Palm Beach Tan Columbia
Columbia South
Our tanning salon in Columbia, MO is dedicated to 100% customer satisfaction and we're excited to help you find your perfect shade. Stop by, meet our certified tanning consultants and learn more about our state-of-the-art sunless spray tanning and sunbed tanning.
https://maps.google.com/maps?address=Palm Beach Tan Columbia South,1205 Grindstone Pkwy Ste 119, Columbia, MO, 65201&center=38.9132277, -92.3231657
Special Offers & Coupons
Memberships & Pricing
Premier Rewards® Memberships
Palm Beach Tan Columbia location, offers a variety of convenient sunbed and sunless Premier Rewards memberships. Our Premier Rewards members enjoy exclusive offers, free membership upgrades, cash credits and more! Learn more about Premier Rewards.
Sunless Pricing
With sunless spray tanning, you can achieve natural-looking results perfectly matched to your skin tone in just one visit. Palm Beach Tan features Mystic Kyss, Mystic Tan, VersaSpa and VersaPro spray tanning booths.
Learn more about our different Sunless Premier Rewards benefits
Membership
Sunless Diamond EFT
$79.95
Unlimited
Sunless Platinum EFT
$59.95
Unlimited
Sunless Gold EFT
$39.95
Unlimited
2-Pack Pricing
$50
Diamond
$60
$40
Platinum
$50
$30
Gold
$40
Sessions expire 45 days from purchase
Single Sessions
$30
VersaPro
$35
$15
Versa/Mystic
$20
Sessions expire 45 days from purchase
PBT® One™ Memberships
When you simply want tanning at a great price, then PBT One is for you. Choose between Sun or Spray tan for just $14.95 per month with ultra-modern equipment and expert advice from our certified pros. Everything you need. Nothing you don't.
SUNBED
TANNING
Unlimited Level 1 sunbed tanning
Preferred pricing on upgrade sessions
SPRAY
TANNING
One spray tan per month
Preferred pricing on additional sessions
Reviews From Our Customers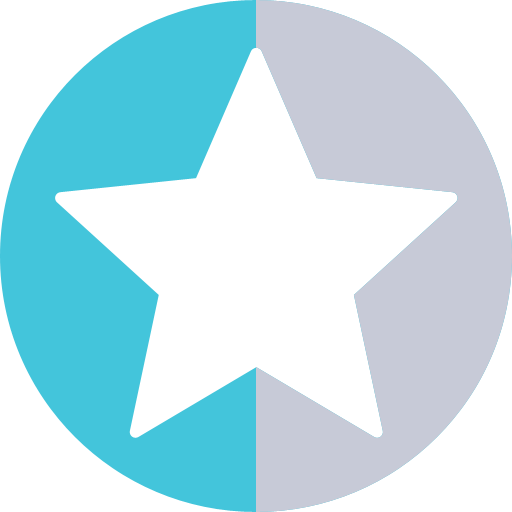 - 104 Reviews
March 22, 2019





The staff is always polite and helpful. The cleanliness of the store, equipment and restrooms is impeccable!
March 11, 2019





facility is always clean, staff is always friendly.
March 1, 2019





February 23, 2019





Very welcoming place to be and they answered any questions I have asked!
February 22, 2019





Friendly staff pleasant to deal with
February 20, 2019





The upgrade charges are quite expensive. And they vary dramatically from one weekend to another.
February 18, 2019





February 17, 2019





I love PBT. Everyone is so helpful, friendly and they know there tanning skin business. Thinks are nice & clean & well managed!
February 17, 2019





Palm Beach is the best and I love how tan the spray tans are. I never feel orange and they always stay on my skin for awhile.
February 3, 2019





The girls are all really nice and super helpful! They clean the beds as soon as you're out and really keep up on the place quite nicely. They always try to steer me toward the best deal as well!
February 2, 2019





Very pleassmt and the staff is always friendly
February 1, 2019





Beds are clean, staff is nice. Wait is usually pretty short. Only thing i wish is that you could suspend your account from your online account and not have to show up in person.
January 30, 2019





January 27, 2019





The girls are always very friendly and helpful.
January 26, 2019





Staff not that friendly. Last few visits noticed rooms and beds have been a little dirty
January 26, 2019





Please offer a free upgrade.
January 25, 2019





January 25, 2019





The ladies are always very helpful with suggestions. Please offer a free upgrade to try out the new bed that you have at the Columbia Missouri location.
January 23, 2019





I think it's ridiculous that I had to pay a sign up again this year. I tanned last year and was in the system, but not tanning every month. Starred tanning again this year.
January 22, 2019





Gal working was super helpful, and knowledgeable!
January 19, 2019





I just love pbt , the ladies working there are awesome!!!
January 17, 2019





Very friendly staff and ensure that you are understanding all of the prices and fees correctly.
January 12, 2019





efficient and conscientious of customer needs
January 3, 2019





The ladies are so friendly & answer any & all questions. They know the job very well. I just love my PBT
December 28, 2018





The standup at my location is always turning off when I get in and push start. Happens too much and is really annoying to have to get redressed and walk down and temm someone.
December 11, 2018





My experience is always is positive always.I should just probably get a job there and become aconsultant for Palm Beach..
December 10, 2018





Wonderful as always.
December 7, 2018





Sydnie is amazing! She is so knowledgeable and makes great recommendations. The staff is always super helpful and the salon is immaculate.
December 5, 2018





All the employees are so helpful, and the salon is always clean!
May 7, 2018





Very friendly. clean. but they ask me every single time if I want to buy any lotion if it wasn't 50-100 dollar lotion I probably would but it is just way too high dollar. put something cheaper on the shelf!! Not everyone can just throw away 80.00$ on some tan lotion! get real. But other than that I like the place.
April 23, 2018





A little more detail on showing how the beds work at the beginning would have been nice. Other than that the people have been nice and the service prompt.
April 13, 2018





I almost always go to the PBT on the south side of town. It is open til 10 pm which works best for my schedule. The staff seems more knowledgeable and personable there. I actually am closer to the down town location. The staff don't seem to be as knowledgeable about the tanning specials or as friendly. Krysten at the south side location is the best and is able to explain the tanning, specials and that means a lot to me! She is always conscientious of all the customers. If she is busy she says, "Hi, I will be right with you".
April 9, 2018





Purchased a three pack if mystic tans, but then there was a problem with entering it in the computer.
April 4, 2018





April 3, 2018





April 1, 2018





The lady that checked me in really knew her stuff. She was very helpful and kind. She was able to explain any questions I had. I have season depression and she got the right bed to help me.
March 29, 2018





March 16, 2018





March 16, 2018





very helpful staff, great customer service, clean facility, wonderful beds
February 22, 2018





February 13, 2018





January 30, 2018





The staff is great. Very friendly. They know my husband and me by name. They helped us pick the best lotions to reach our tanning goals. Great group of people.
January 30, 2018





January 25, 2018





Easily signed up for a membership with Kristyn. She was very thorough and made everything easy to understand. I have tanned at PBT before and this type of staff and the simplicity of the memberships is why I wanted to come back.
January 24, 2018





I just recently picked up my tanning package again and I couldn't be more happy with the price and the help i received. The palm beach ladies are always so kind and seem to really care that i have the best experience possible.
January 22, 2018





so far so good, girls up front are very personable and welcoming. makes all the difference to have warm smiles and happy vibe greetings and farewells. keep up the good work.
January 4, 2018





December 26, 2017





My machine was obviously malfunctioning. Not the workers fault but this is like the 3rd time the mystic bed has not worked while I've been there
December 20, 2017





Cocktail tan - perfect!
November 9, 2017





October 31, 2017





Tanning experience was fine. The employee was just not friendly whatsoever and seemed more annoyed than anything. Just didn't feel very welcome.
October 14, 2017





Super fast and friendly
October 6, 2017





Love it
October 5, 2017





I love pbt because it is so close, has more than one location, is always clean, and has great beds.
September 7, 2017





August 27, 2017





katie is amazing and always gets me exactly what i want.
August 12, 2017





Love this place. The young ladies who work there are very helpful and knowledgeable not to mention very courteous and friendly. Beds are always very clean, best tanning salon I've ever been to.
August 7, 2017





August 6, 2017





Always clean and staff are friendly.
August 3, 2017





July 28, 2017





July 4, 2017





July 3, 2017





The staff is always really friendly and nice. The results from the VersaPro have been a bit lackluster though. One visit half my body looked freckled. Or spots are oddly missed. Yesterday's visit I tried the Mystic as the VersaPro was not operational. My hands are darker than my body despite following the directions, but overall its a more even tan. IDK. Hopefully I will start getting consistent results from my visits. I just like a hint of color since I am naturally really fair and dont tan.
June 15, 2017





May 31, 2017





The staff was super friendly. I had a VersaPro sunless session. This morning I woke up with a really splotchy right side. My arm and leg. Guessing the nozzle on that side was not working right.
May 23, 2017





I was lied to when i purchased my package. The sales associate stated they did bot have the lowest level bed (19.99) and insisited i get the bronze package (59.99) come to find out. They do have the low level beds.
May 19, 2017





Very friendly staff... knowledgeable, make suggestions, remind you of your bonuses. And the facility is spotless.
May 9, 2017





Very good, very kind & friendly employee's
May 5, 2017





May 5, 2017





I love tanning at this salon. I live in Columbia MO. The staff is always so friendly and the salon is always clean!!
May 2, 2017





I rated Palm Beach Tan with 4 stars because I feel that the facility is always clean and sanitized. I have been frustrated a few times to walk in and have to wait 5-10 minutes for the front desk employee to get to me. There has always been a second employee there sanitizing beds but this other employee doesn't get on the computer to help check people in. This is pretty annoying and I think it would help speed things up if both employees could use the computer. Why are there 4 computers and only one is used at a time?
May 1, 2017





April 27, 2017





I love Palm Beach Tan!! It is very clean and everyone is very nice.
April 19, 2017





Everyone has been very helpful in advising me as to what level of tanning would be most appropriate for my skin tone. As someone who is not accustomed to using tanning beds, I am very pleased with the results so far, after only 2 visits!!
April 18, 2017





I love the salon it just seems to be a bit pricey.
April 18, 2017





Everything is clean and ready to go. The staff is always friendly & helpful.
April 13, 2017





I love going to this facility. The beds are always clean, the girls are always friendly. I have a great tan and always recommend my friends to PB. The only complaint I have, I have been going 4-5xs a week for 2 months and they still do not know my name. I guess I fell like when they see me that often they should be a little familiar with who I am
April 12, 2017





I really love your guys beds. Staff is usually always friendly! I wish prices were a little cheaper! You guys have the best spray Tans too!
April 11, 2017





Great beds and service, although sometimes the wait for an available bed can be a nuisance.
April 6, 2017





April 5, 2017





Super friendly staff and a very clean environment.
April 4, 2017





April 4, 2017





April 2, 2017





April 1, 2017





March 30, 2017





March 26, 2017





March 22, 2017





The girls working are always so friendly when i come in! They get me in and out quickly, i've never been unhappy with a visit.
March 21, 2017





The salon is always clean and organized.
March 15, 2017





Had to wait almost half an hour to get into the most basic bed.
March 13, 2017





March 10, 2017





Theres a wide selection of beds, sales lady didnt explain rewards or benefits of different packages. Other than it being the "GOLD" package, i have no idea what that means or what it includes.
February 22, 2017





The staff is always friendly and prepared. Facility is clean.
February 21, 2017





The employees are always so nice and helpful, just sometimes seem a little unprofessional. But no other complaints at all! Sydni (spelling?) at my location is awesome, always greets me by name, knowledgeable on products, so nice!
February 20, 2017





Great experience, nice and clean.
February 9, 2017





I have always had great service by all the young ladies that work in this salon. The cost is also very reasonable. I love the Sun Angel and the Versa Pro
February 8, 2017





The tanning consultants always are there to answer any of my questions and welcome me with a smiling face! And you can't beat the prices
December 31, 2016





Sydnie is the best salon manager that you have in Columbia, Mo her personality and up beat attitude is the right fit for you guys!
December 9, 2016





The girls are great! Im always greeted with a smiling face. The girls also always let me know about promotional lotions and deals. I love that they Keep me informed about products
November 30, 2016





Took forever for an employee to get to the desk & when she did check me in she was talking on her cellphone.
November 10, 2016





I use to tan with PBT in St.Joe and the Columbia location wouldn't let me transfer my credit and membership here so I had to purchase another one. The sales girl took forever and was rude.
November 10, 2016





Very friendly staff, clean facility.
November 1, 2016





Love the staff, always helpful!
October 31, 2016





I recently purchased the monthly unlimited package so I can tan more regularly. I have previously been very happy with my experience with the company as Pacific Beach and since it has changed. However, I learned this past week that on Saturday, Oct. 29th (the night many go out for Halloween) that the salon was only open from 9am-10am, due to a Mizzou football game. Now, I can understand closing early when it's slow due to a game, and I can understand doing this for a 6:00pm game when you have been open all day. But as a paying member, learning that I had ONE hour (the game was at 11:00 am), to get up and go across town to get a tan was extremely disappointing. Why not open back up after the game at 3pm? Or not close at all because it's an 11am game and the Saturday before Halloween? Honestly, I just don't feel closing during a day game is acceptable for a business where a huge portion of services are needed for weekend events. I realize it's nice for the employees working there to be able to watch the games sometime, but this is making me debate continuing my monthly membership as I need to be able to consistently tan, especially on Saturdays.