Palm Beach Tan Crystal City
Crystal City
Our tanning salon in Crystal City, MO is dedicated to 100% customer satisfaction and we're excited to help you find your perfect shade. Stop by, meet our certified tanning consultants and learn more about our state-of-the-art sunless spray tanning and sunbed tanning.
https://maps.google.com/maps?address=Palm Beach Tan Crystal City,504 Bailey Rd, Crystal City, MO, 63019&center=38.2188918, -90.385821
Special Offers & Coupons
Memberships & Pricing
Premier Rewards® Memberships
Palm Beach Tan Crystal City location, offers a variety of convenient sunbed and sunless Premier Rewards memberships. Our Premier Rewards members enjoy exclusive offers, free membership upgrades, cash credits and more! Learn more about Premier Rewards.
Sunless Pricing
With sunless spray tanning, you can achieve natural-looking results perfectly matched to your skin tone in just one visit. Palm Beach Tan features Mystic Kyss, Mystic Tan, VersaSpa and VersaPro spray tanning booths.
Learn more about our different Sunless Premier Rewards benefits
Membership
Sunless Diamond EFT
$79.95
Unlimited
Sunless Platinum EFT
$59.95
Unlimited
Sunless Gold EFT
$39.95
Unlimited
2-Pack Pricing
$50
Diamond
$60
$40
Platinum
$50
$30
Gold
$40
Sessions expire 45 days from purchase
Single Sessions
$30
VersaPro
$35
$15
Versa/Mystic
$20
Sessions expire 45 days from purchase
PBT® One™ Memberships
When you simply want tanning at a great price, then PBT One is for you. Choose between Sun or Spray tan for just $14.95 per month with ultra-modern equipment and expert advice from our certified pros. Everything you need. Nothing you don't.
SUNBED
TANNING
Unlimited Level 1 sunbed tanning
Preferred pricing on upgrade sessions
SPRAY
TANNING
One spray tan per month
Preferred pricing on additional sessions
Reviews From Our Customers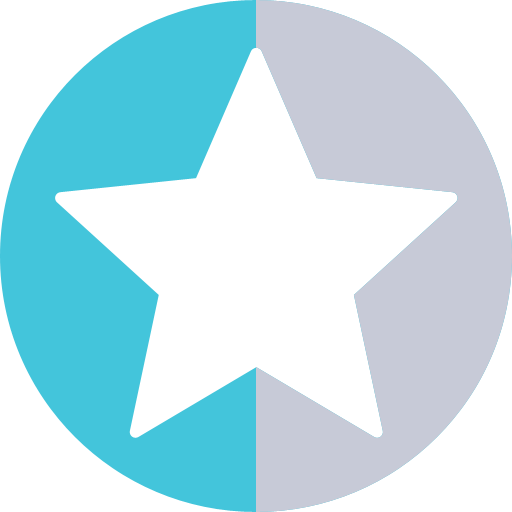 - 60 Reviews
March 22, 2019





Crystal City MO location is wonderful! The ladies are always so cheerful and informative. Alison is my girl!
March 20, 2019





When I come in to the salon I always ask if there are specials on upgrades. I was not told about the dollar special until it was over. Very disappointed.
March 16, 2019





The ladies there were very nice and they explained everything in details and very helpful. The store was very clean and friendly atmosphere
March 13, 2019





Employees are great ! Problem is that there is only one good machine! Every one wants to use room 11 so we always have to wait.
March 11, 2019





Very pleasant
March 11, 2019





March 11, 2019





March 7, 2019





Very pleasant visit. The little girl, (don't know her name, she told me I forgot) was very very friendly and helped me out a lot.
March 6, 2019





The girl that has waited on me has been so nice & very helpful. I wish I could remember her name. She has a cute haircut, it's short & sometimes curly on top.
March 6, 2019





Friendly..courteous...very clean...great service!!!!!
January 31, 2019





Clean shop and friendly knowledgeable staff.
January 29, 2019





January 26, 2019





The girls are very friendly & helpful.
January 15, 2019





Always feel welcome.
January 9, 2019





The girl that helped me was so nice & helpful. I don't know her name though.
January 9, 2019





Very pleasant visit.
January 4, 2019





I really enjoy tanning at PBT, and the majority of the staff is friendly. I am frustrated because when I renewed my membership I was supposed to be given either a 25 dollar gift card or a 25 dollar credit (per an incentive you had emailed out). The girl who restarted my membership wasn't sure what to do and when she called her manager I was told that it would reflect on my account. It still isn't on my account.
December 22, 2018





Super clean facility and very friendly staff.
September 25, 2018





Very efficient service, clean facilities, and the employees are very friendly .
May 15, 2018





The tan consultants are great always helpful & cheerful.
April 20, 2018





April 19, 2018





Incredible!!!!!!!
April 9, 2018





It was my first time in and both employees working were more than helpful with explaining everything and making sure I was comfortable!
April 2, 2018





Girls are always so sweet. Wish the products werent so expensive though. When ask about products not alot of knowledge. Other then the sales aspect
March 29, 2018





First time here and I have had the best experience so far the staff is amazing makes you feel like you are at home. Explains everything to you. I highly recommend anyone to come tan here.
March 1, 2018





I really like palm Beach tan but am frustrated that when paying for the diamond package which is an extra like 20 bucks a month and only gains me access to 2 extra beds that one of the beds is consistently broken. The last month bed 7 was only working one time it went. It's my favorite bed and it's frustrating to pay for something that you are unable to access.
February 22, 2018





Employees are very nice and helpful. Facility is very clean.
February 15, 2018





The manager is so sweet and always smiling
February 14, 2018





February 12, 2018





February 11, 2018





Staff is always very helpful with any questions I have. Friendly,always greeted with a hello and smile ?
February 10, 2018





February 7, 2018





Everyone is very polite.
February 1, 2018





I really like Mariah. She is personable and remembers my name (which seems like something small, but it means a lot). I do struggle to get there with the limited hours on weekends, but overall really enjoy my experience there.
January 14, 2018





The girls are so very friendly , and the beds are the BEST , They seem to keep up with the bulbs although I don't agree with the 24 hour thing , I think it stupid , if I tan at 10 am one day and go at 9:30 the next I have to wait that half hour is STUPID , that half hour isn't going to make or break me if I tan , but that my only disappointment , beds are worth it
December 28, 2017





The staff was outstanding
December 16, 2017





November 9, 2017





The associate that helped set up my package was very fast and knowledgeable. She helped me decide which package was best for my needs and wasn't pushy about it.
November 7, 2017





Girls on staff very friendly (Hi Erin). My first experience with body spray tanning. Likes: very quick / easy - used medium color tint - application of spray is fairly even and dried quickly after. Dislikes: floor in booth very slick from water used to clean - product comes off on clothes a bit after application - disappointed you can't mix sunless and spray tanning at the $39.00/month rate (90+ dollars a month is almost a car payment)
October 5, 2017





Emily made a bad visit turn out good when I got to the tanning salon it was closed nobody was there as I called to complain Emily pulled up appoliging with a big smile on her face she is just the sweetest thing making her a manager was a good move
September 19, 2017





Emily is always smiling and letting me know the specials
August 18, 2017





Jess was very sweet
August 13, 2017





Employees are very helpful and friendly;) The business aa a whole is clean and organized. I am a member and I mainly use the standup bed and I would like to see the bulbs changed more frequently. I am not sure if they have been changed at all since Palm Beach has taken over.
July 27, 2017





Always clean. Friendly helpful staff.
June 22, 2017





May 1, 2017





Great
May 1, 2017





Knowledgeable staff, very friendly and helpful, clean stores, and the best beds
April 20, 2017





April 19, 2017





Always clean and a knowledgeable staff.
March 30, 2017





Always great motivated employees. Clean beds. Good experience.
March 29, 2017





March 13, 2017





Just started coming,so far every thing is great.
February 24, 2017





The kindest clerk was operating the salon. Went right in and out. The floor in the tanning room could be cleaner though.
February 19, 2017





Jessi was very helpful and the tanning was a nice relaxing experience.
February 18, 2017





February 8, 2017





Love my Festus , Crystal City location. Staff is amazing. Always a job to go tan.
February 1, 2017





Crystal city location is not up to date. Needs better beds and a nicer environment as far as maintenance.
November 10, 2016





I love palm Beach always such a great experience at the crystal city location!!
November 4, 2016





Always have a great experience here!
October 30, 2016





Love tanning here!! Great girls that are always willing to help and answer questions. Love the hours and beds!!