Quail Corners - NOW HIRING!
Palm Beach Tan Charlotte
Quail Corners - NOW HIRING!
Our tanning salon in Charlotte, NC is dedicated to 100% customer satisfaction and we're excited to help you find your perfect shade. Stop by, meet our certified tanning consultants and learn more about our state-of-the-art sunless spray tanning and sunbed tanning.
https://maps.google.com/maps?address=Palm Beach Tan Quail Corners - NOW HIRING!,8430 Park Road, Charlotte, NC, 28210&center=35.1174137, -80.8571361
Special Offers & Coupons
Memberships & Pricing
Premier Rewards® Memberships
Palm Beach Tan Charlotte location, offers a variety of convenient sunbed and sunless Premier Rewards memberships. Our Premier Rewards members enjoy exclusive offers, free membership upgrades, cash credits and more! Learn more about Premier Rewards.
Sunless Pricing
With sunless spray tanning, you can achieve natural-looking results perfectly matched to your skin tone in just one visit. Palm Beach Tan features Mystic Kyss, Mystic Tan, VersaSpa and VersaPro spray tanning booths.
Learn more about our different Sunless Premier Rewards benefits
Membership
Sunless Diamond EFT
$69.95
Unlimited
Sunless Gold EFT
$49.95
Unlimited
2-Pack Pricing
$40
VersaPro
$50
$35
Versa/Mystic
$45
Sessions expire 45 days from purchase
Single Sessions
$25
VersaPro
$30
$20
Versa/Mystic
$25
Sessions expire 45 days from purchase
PBT® One™ Memberships
When you simply want tanning at a great price, then PBT One is for you. Choose between Sun or Spray tan for just $14.95 per month with ultra-modern equipment and expert advice from our certified pros. Everything you need. Nothing you don't.
SUNBED
TANNING
Unlimited Level 1 sunbed tanning
Preferred pricing on upgrade sessions
SPRAY
TANNING
One spray tan per month
Preferred pricing on additional sessions
Reviews From Our Customers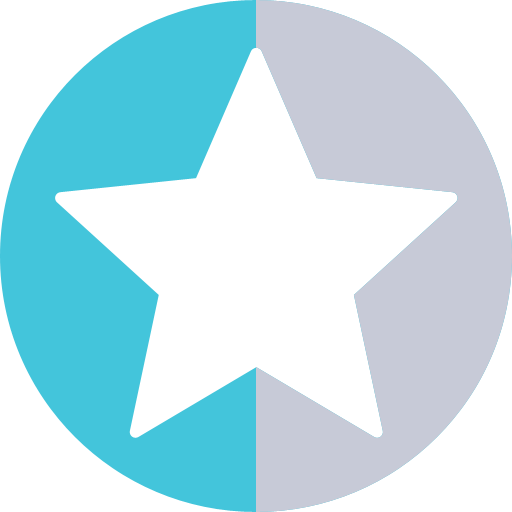 - 90 Reviews
January 6, 2019





December 21, 2018





It was a typical in-and-out visit. I try to avoid bed 2 because it rattles. I ended up in bed 4 and it also rattles. Not a huge deal, and I'm on the least expensive membership so I guess that's to be expected.
June 21, 2018





April 25, 2018





Everything is always clean and the staff is friendly.
April 25, 2018





Very nice shop, nice tanning beds.
April 19, 2018





new to Charlotte so i was picky w where i decided to go. i love the staff, beds and establishment are both v clean, great place to tan. :)
April 14, 2018





Friendly helpful employees! Clean place
April 14, 2018





April 13, 2018





March 31, 2018





March 30, 2018





Excellent start to finish!
March 17, 2018





first time going here and it was wonderful. i just moved to Charlotte and was told this was the best place to go, definitely a good choice! the boy that signed me up for my membership was so sweet and helpful, however i don't remember his name. great place!
February 25, 2018





January 23, 2018





This last time i was in to tan had to have been my best experience. This was the first time that someone actually cared about being nice and friendly. Sarah was very nice and it was nice to finally see someone smiling when they checked you in. Sarah has great customer service skills.
November 4, 2017





Great service, everyone is very friendly. Beds are clean.
October 20, 2017





I love the diamond beds!
October 3, 2017





Like always I had a great experience. The staff was friendly, like they always are. The bed was clean. I enjoy my tanning session every time I go. And I love the new location.
September 18, 2017





The new location has been open for weeks and there is no music. The staff is friendly. Having music would make the experience much better. It's ridiculous...
September 16, 2017





I loved the new Diamond bed I used!!
August 14, 2017





August 9, 2017





Just cancelled my membership. There is only one stand up bed offered at my location at the Gold Level. It's mediocre at best and other than the fact that it's a stand up bed, really not any better than the free tanning at Planet Fitness across the street which I can do for free. The next level up beds are pretty good just too expensive in my opinion. Staff is pleasant though.
July 25, 2017





They are always cheerful and helpful.
July 20, 2017





Please change bulbs in level 1 beds. I have talked to some other friends that go here and they also saying they are not getting the tan they use to get years ago, and I feel the same. And no I don't need to purchase any more lotions. It's the bulbs!
July 7, 2017





July 3, 2017





June 10, 2017





I enjoyed my visit and the manager Zach was very helpful and informative.
June 7, 2017





Employee that checked me in was super nice and friendly. I enjoy going to this location very much. I wish I could recall her name. She deserves an ata-girl for customer service,
May 31, 2017





You have a couple of employees are the greatest and make everyone feel welcomed. Then there are a couple who need to work on their friendliness... Also, second time in a month that I've been given the shade light instead of a medium as requested for my mystic tan... it's not terrible but it's not worth the prep for a spray tan to not get what you're asking for. Need to fix all the spray tan booths as they seem to always be having issues. On busy times, you really need more than one person working.
May 23, 2017





May 21, 2017





I went it for a mystic, had about a 3 minute wait , very clean, and well stocked room, pleasant employee.
May 7, 2017





Love tanning here! The staff is very helpful and they're always in a good mood. The manager is very nice also! Recommended some bronzing lotion and using ths stand up bed sometimes for an even tan, and it works great.
May 6, 2017





May 5, 2017





The staff is always very friendly and the Mystic booth is always clean as is the rest of the salon.
May 3, 2017





Got help and advice about how to get my tan in a safe way
April 4, 2017





I joined yesterday film the store manager's name was that to be very very helpful very very friendly he took care of what I needed to do quickly cuz he knew I was on my lunch hour. I couldn't be more happy and I look forward to going there to get my tan.
March 29, 2017





Store manager is not very nice.
March 27, 2017





The lady who signed me up was very knowledable and kind! Made the transaction easy, and showed me how to use the bed!!
March 25, 2017





Palm Beach has great beds and stand ups but are priced much, much higher than their equal competitors. I also do not like the 8:00 opening time...wish it was 5:00 or 6:00 am so I could go before work versus after work.
March 16, 2017





I'm impressed with the cleanliness, accommodating staff & up-to-date tanning units.
March 12, 2017





From the time I walked in the door and my subsequent visit the next day the service is amazing. They take all the time you need to select the best lotions and are knowledgeable about the beds. It is clean and neat and overall a great experience.
March 8, 2017





Love your beds. Cost is up there though.
March 3, 2017





February 26, 2017





Love my spray tans
February 25, 2017





I'm on a freeze, and came in for a single versa spray. It was suggested that I try the new mystic, and I loved it!
February 5, 2017





January 27, 2017





I absolutely love going to Palm Beach. I have never encountered an unfriendly face. Everyone is great and very knowledgeable. I have been a long time customer and will continue to be as long as the prices stay reasonable, staff stay friendly and the products achieve what i am looking for.
December 1, 2016





I always enjoy going to PBT at Carmel Commons because the staff and manager always take good care of me. They are always friendly and knowledgeable.
November 3, 2016





Zack at this location was GREAT! He got me all set up as a new client and was just really great and friendly!
September 4, 2016





I would suggest you redo your music system. Please replace those outdated speakers at the head of the tanning beds. There are music provider services available for commercial establishments that can provide a specific type of music for tanning salons. Some tanning bed companies sell stereo speaker systems with 15 minutes of pre-recorded music that sounds fantastic and also gives the customer a choice of 4 types of music. There are many choices available that would improve the music/tanning experience of your customers.
August 23, 2016





Sarah is always a pleasure to see! She makes my day.
August 23, 2016





Sarah is always a pleasure to see! She makes my day.
August 23, 2016





Sarah is always a pleasure to see! She makes my day.
August 23, 2016





Sarah is always a pleasure to see! She makes my day.
August 23, 2016





Sarah is always a pleasure to see! She makes my day.
August 15, 2016





I have been a member for years and have always been pleased. However, yesterday I went to my regular location, but their Versa was down. That is understandable, so I went to another location. I asked for a medium bronze. When I dressed, I noticed that the bronze hadn't been added. No one was at the counter when I left, so I didn't complain. This morning when I woke, I could see that I didn't even have a light tan, nothing. I left town first thing this morning. Otherwise I would have driven over to show them and complain.
August 8, 2016





The spray tan doesn't always come out even and I pay extra for the additives
August 3, 2016





July 30, 2016





Always clean, staff is friends and polite. I never have to wait
July 26, 2016





Sarah Mindy and Victoria are wonderful. They are always so friendly and welcoming as soon as you enter the salon. Any questions I have about products or beds they are willing to answer and never make me feel rushed when I'm there. I recommend this place to anyone that asks about tanning because of the staff.
July 10, 2016





I love Palm Beach! Everyone is always so nice and helpful and the location I regular go to is always very nice and clean
June 28, 2016





June 26, 2016





very friendly employees and very helpful.
June 20, 2016





Very helpful and informative service, the mystic tan always has a wonderful outcome.
June 14, 2016





I have been tanning here for 6 years and I love it! The girls (and Will) are always friendly, they remember my name every time, and are always super helpful with suggestions and any questions I may have. I couldn't imagine tanning anywhere else.
June 11, 2016





I explained my needs for the summer and the frequency with which I wanted to spray tan and the associate was very helpful in explaining the various options and what would be most cost efficient for my needs.
June 9, 2016





staff is super friendly, never long wait times at this location, clean beds
May 22, 2016





I have been going to Palm Beach for years and I have notice that Palm Beach do not change their bulbs like they use too. I go to 2 different locations and get very little. I use lotion and I like the level one beds. I have always used the same beds before and got the tan I needed . I have even notice in some of the beds I have gone in has 1 bulb out and I have reported this well over a year ago maybe longer and nothing gets fixed so that tells me that the bulbs aren't getting change. There are two important things a tanning spa should be on top of , 1- descent bulbs , the whole reason why we pay to tan and 2- employee showing up on time so we do not have to wait and being clean. The reason I left the other place I was tanning is because the bulbs weren't getting change. I hope it doesn't come to this with Palm Beach. The staff is very nice and the salon seems clean . And you can sell all the lotion to convince your get darker, but without the bulbs being change on a regular bases and now more people going in I'm not getting the results that I paid for in while now.
May 10, 2016





May 2, 2016





I've been a member for years and visit several locations locally and am never disappointed n the friendliness and professional knowledge and suggestions by the staff, cleanliness, and upgraded fabulous options to tan. Bravo Palm Beach!
April 28, 2016





I LOVE the facility, the beds, the staff, EVERYTHING.
April 20, 2016





The customer service at this location is hit or miss. The store manager is extremely knowledgable about the products and lotions; however, there is an associate who has a terrible attitude laughs at customers and can be rude. All the beds are clean and work as expected. There are a few speakers on the rooms that are hanging out of the wall or no longer work.
April 19, 2016





I've been to several of the PBT locations and still prefer the original one where I first signed up. The facility is much nicer, the staff seems to be better informed and I get consistent advice from the staff there. I have gotten conflicting info from staff at the other locations so it appears that the training is not the same everywhere. I still patronize the other locations depending on the proximity to where I am at the time.
April 17, 2016





I've been tanning at this location for quite a while . The employees really make me feel welcome . I have recommended this location to many of my friends. Kudos to the manager of this location , she knows how to hire some great employees. Keep up the good work !
April 17, 2016





I can't believe you charged me $14.95 for a sample size bronzer lotion! For what I pay per month you should have given it to me for free
April 16, 2016





This is a friendly and clean tanning salon
April 9, 2016





Love the ladies that work here. Always super nice and friendly
March 22, 2016





My second day at PBT and I'm very pleased. There is no waiting. The staff is very happy and helpful. The facility is sparkling clean! Everything is so bright and modern. The beds are awesome. The selection of products is excellent. I'm glad I decided to join and so glad Sarah closed the deal with me. I'm a challenge sometimes with a lot of questions but she never lost her cool! This is a great experience so far!
March 18, 2016





The salon music system used to have 3 or 4 stations from which to choose, while tanning. About two months ago, it was changed to only two stations. The two available stations are hip hop and oldies. I would love to see the salon return to it's previous selection of today's pop, soft rock, country and a hip hop station. Thank you
March 13, 2016





I had a wonderful experience for my very first time at a tanning salon. The consultant was very informative, helpful and professional.
March 5, 2016





Staff is always nice. I think long time members should receive awards and promotions that don't expire. I've been a member I think 5 years now.
March 1, 2016





February 29, 2016





Great tanning experience! My only suggestion or criticism is your pricing is much higher than other similar tanning salons in Charlotte.
February 28, 2016





So clean and friendly staff I love it
February 27, 2016





This is a very nice salon, staff is friendly.
January 31, 2016





Sarah, the manager at Carmel is awesome.
January 26, 2016





Clean and friendly staff and I get a great tan at a good price.
January 26, 2016





I love tanning here. The staff is amazing and so helpful. I've been tanning with Palm Beach for almost 6 years now and wouldn't consider anywhere else.
November 7, 2015





Your staff is friendly and helpful. you have alot of turn over.
November 6, 2015





I love tanning here. The desire great, and the hours are convenient. The only complaint I have is the amount of pressure I feel every time I come into buy more product. I have a tanning lotion, facial lotion and after tan lotion. I thought that would be enough for me to be in good standing, but now I get the guilt trip for not having multiple lotions to rotate in an out. I still go tanning, but I always have to be ready to fight off the sales pitch. It gets to be too much.
November 5, 2015