Palm Beach Tan Lincoln
55th & O
Our tanning salon in Lincoln, NE is dedicated to 100% customer satisfaction and we're excited to help you find your perfect shade. Stop by, meet our certified tanning consultants and learn more about our state-of-the-art sunless spray tanning and sunbed tanning.
https://maps.google.com/maps?address=Palm Beach Tan 55th & O,5505 O St, Lincoln, NE, 68510&center=40.813072, -96.645418
Special Offers & Coupons
Memberships & Pricing
Premier Rewards® Memberships
Palm Beach Tan Lincoln location, offers a variety of convenient sunbed and sunless Premier Rewards memberships. Our Premier Rewards members enjoy exclusive offers, free membership upgrades, cash credits and more! Learn more about Premier Rewards.
Sunless Pricing
With sunless spray tanning, you can achieve natural-looking results perfectly matched to your skin tone in just one visit. Palm Beach Tan features Mystic Kyss, Mystic Tan, VersaSpa and VersaPro spray tanning booths.
Learn more about our different Sunless Premier Rewards benefits
Membership
Sunless Platinum EFT
$54.88
Unlimited
Sunless Gold EFT
$49.88
Unlimited
3-Pack Pricing
Platinum Sessions
$85
Sessions expire 45 days from purchase
Single Sessions
Dark Mystic
$36.50
Medium Versaspa
$30
Sessions expire 45 days from purchase
PBT® One™ Memberships
When you simply want tanning at a great price, then PBT One is for you. Choose between Sun or Spray tan for just $14.95 per month with ultra-modern equipment and expert advice from our certified pros. Everything you need. Nothing you don't.
SUNBED
TANNING
Unlimited Level 1 sunbed tanning
Preferred pricing on upgrade sessions
SPRAY
TANNING
One spray tan per month
Preferred pricing on additional sessions
Additional Non-Member Platinum
Additional Member Platinum
Additional Non-Member Gold
Reviews From Our Customers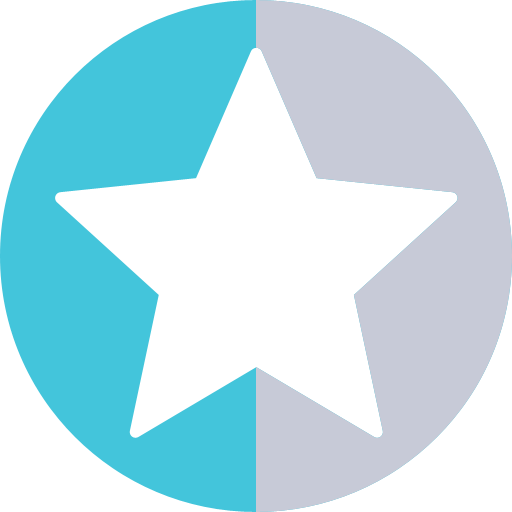 - 112 Reviews
February 8, 2019





February 7, 2019





Staff is friendly and attentive. Overall the stores are clean, but the floors of individual rooms always have excessive debrie you can feel when barefoot. Some beds are worn and memberships seem quite overpriced. I am purchasing a $20/mo gym membership today that includes tanning as an added perk and will most likely be canceling my PBT membership as a result. I'd prefer the nicer beds at PBT but the monthly cost is just outrageous for a slight upgrade in bed quality. Especially when I'll have an entire gym at my disposal for less...
January 9, 2019





It is ok. I wish they had more discounts.
January 9, 2019





January 2, 2019





Knowledgeable! Great service! Friendly
December 20, 2018





I go across town to the north 27th street location even though its further away. I go for the service. It is unmatched. The girls are very friendly, understanding and I enjoy all of them. I started going to palm beach because of the service. Please clove them kudos!
December 19, 2018





I came in last night around 8:30pm. I needed to change my plan level and use a free birthday upgrade. Abby assisted me and did an absolutely amazing job! She was so kind and patient when my debit card's chip wasn't working. After she got my card all figured out she walked me to my upgraded bed and explained all of the buttons to me. She was very professional and very eloquent when she explained things to me. And even let me know when "happy hour" is each day. Please let Abby know she does an amazing job! Palm Beach is very lucky to have an associate like her!
December 9, 2018





I've been going to Palm Beach for a long time now. I do love this one girl. I'm not sure if her name. She works at the 55th and O St. she is newer. She have dark brown hair. Gosh I wish I could remember her name. She is shorter. I like her a lot. Always remembers me.
December 7, 2018





December 5, 2018





excellent!
May 18, 2018





Associates are always very friendly. Don't always like getting asked to buy lotion or upgrade but understand.
May 2, 2018





Always clean never have to wait and the staff is always pleasant and engaging
April 24, 2018





I like the tanning experience but don't enjoy being bombarded with questions with the ultimate goal of getting me to purchase lotions.
April 15, 2018





April 6, 2018





Manager was awesome. Very knowledgeable in products and answered all my questions.
April 1, 2018





Always clean and the employee's are always pleasant and engaging
March 28, 2018





March 6, 2018





They are always very courteous and nice to me
February 5, 2018





January 11, 2018





We recently came in with not a lot of time until vacation and Brittany helped us out immensely! She was so thorough, giving us all of our options and suggesting what she thought would be best for us in order to get the tan we want before our upcoming vacation. She is so sweet and personable and an amazing manager in my opinion!
January 11, 2018





The girls are always nice and helpful
January 10, 2018





My store is always so clean and the folks working there are so very nice! I do appreciate all their
December 10, 2017





The staff at Palm Beach Tan always greet their clients with a smile and do show that they care. I want to thank Carly for explaining all the tanning options that they offer. I appreciate the great customer service the staff provides every time I come to Tan. Keep up the good work? Mary Lacy
November 11, 2017





Carly at the 55nd and "O" Street Lincoln, Nebraska is very knowledgeable and answered all my questions. I have been a member for one week. I have been happy with my tanning experience. The staff provides great customer service and always greet their customers with a smile. Thank you for the great customer Service. The staff at 55nd and "O" Street are doing a great job. Keep up the good "Customer Service". Mary l Lacy
November 11, 2017





Carly at the 55th and "O" Street location in Lincoln, Nebraska is knowledgeable and answered all my questions I had. I have been a member for one week. My tanning visits have been great. The staff is always friendly and helpful. They greet you with a smile and provide good customer service. Which is very important in the business environment, Great job! Thank you. Mary Lacy?
November 9, 2017





I've only tanned twice at Palm Beach Tan, but I've enjoyed it so far. Carly B. was incredibly helpful when I signed up and answered all of my questions. She made me feel very comfortable too!
October 18, 2017





Brittany and the crew are the BESET at always having a smile....being ready for the next customer... the place is always spotless...each bed tan evenly...the best tanning shop in town...go to PBT on O street !
October 13, 2017





Brittany always has a friendly face and recognizes me, which means she cares about her patrons.
September 24, 2017





September 10, 2017





August 24, 2017





I am a new customer to Palm Beach and absolutely love it there. I am always greeted with a smile and "Hello" by the staff which makes me know that I am at a place where they treat people very courteous. They made sure to let me know everything about Palm Beach and made sure to show me the equipment to help decide what package was best for me. Palm Beach is a GREAT place to tan.
August 23, 2017





Carl y at the location on O street in Lincoln ne is the reason I love PBT! That and the 14.88 membership! Also pretty sweet I don't have to have 6 random pairs of tanning goggles! Thanks PAT
May 20, 2017





Customer service was great and very explanatory!
May 16, 2017





April 25, 2017





April 21, 2017





April 14, 2017





Great staff
April 13, 2017





April 13, 2017





I love the products and I really appreciate how clean everything is. I really like how kind everyone is when you walk into the store. Thanks for everything guys.
April 13, 2017





always so nice, clean and helpful with my product questions. thx
April 8, 2017





Your staff is friendly, helpful, & familiar with products & beds.
April 8, 2017





Staff is always very friendly @ check-in! Spacious beds
April 7, 2017





The store was inviting, clean and the staff is friendly and knowledgable. Thank you!
March 25, 2017





Great customer service and the salon was very clean.
March 5, 2017





February 23, 2017





The beds do not appear to be cleaned well at times (i.e. especially the tops you will see finger prints oily spots from previous people, hair in the bed). The level one bed fans are not always working. One bed i was in had cleaning spray running out on the bed after i layed down and getting my arms and legs wet. I feel like staff are constantly changing and never really get to know who you are. I have been a member before it was palm beach and have been a member for years, the perks after this many years suck and are far and few between.
February 22, 2017





Great beds and customer service.
February 16, 2017





Great service!!!! Clean facility also...
February 15, 2017





Tyler was a great help! She was super nice and patient with me and explained the membership really well!
February 3, 2017





The employees at all of the Lincoln, Nebraska Palm Beach locations are always welcoming, enthusiastic and personable. I appreciate good customer service and Palm Beach always exceeds my expectations.
January 31, 2017





January 27, 2017





All the people are super friendly and nice!!
January 22, 2017





Always clean and fast,the associates are always smiling and friendly
January 21, 2017





December 18, 2016





Great friendly staff. Very good at selling products
December 3, 2016





Very clean environment and nice staff.
December 1, 2016





I tried the New Mystic Spray Tan and absolutely loved it!!!!!! Great color and completely even. Will definitely be activating a sunless membership.
November 12, 2016





September 27, 2016





Always friendly, helpful staff. Every bed I have tried in the salon has been great!
September 17, 2016





September 13, 2016





I feel like everyone a being a little pushy with the lotion sales.
August 27, 2016





Michelle Bowman was very helpful and answered all my questions + more.
August 26, 2016





Paige always greets me with a smile and such great energy. The salon is always spotless and products are great. Keep up the good work!
August 14, 2016





They are always helpful.
August 7, 2016





Amazing, competent knowledgeable staff that guide you through the process of getting exactly what your looking for. Facility was immaculate and all the silly little things that other salons nickel and dime you to death with, (like 50 cent winkies because you forgot your own) All done away with. I truly felt like a VIP.
August 2, 2016





All the girls are really nice. The repairs were made in a timely manner. Bed 10 still needs new pump rods as the door falls on you. The place is really clean and a pleasant place to tan.
July 11, 2016





So far this month has been great since they got the mister fixed on the ibed. Now if they could just get it repaired on the hotter Cayenne.
July 7, 2016





Love my team that I deal with at the Lincoln Ne office.
July 5, 2016





July 1, 2016





The girls at 56th& O are so nice especially the more mature woman who's name I can't remember right now sadly, but she's always helpful and sweet. I wish that location had a water cooler though and not just the fountains.
June 19, 2016





June 18, 2016





Michelle was very friendly and very helpful with recommendations!
June 13, 2016





Wonderful staff, and great beds! Incentive program for continued membership is great!
June 13, 2016





Michelle that works in the 55th and"O" street in Lincoln Nebraska is the best employee y'all have,not only is she helpful but she is always cheerful and pleasant .A couple of weeks ago she was stuggling with a cold and still smiled and laughed.Love going in when she is at work
June 9, 2016





My original membership was with Ashley Lynn. I had a lower monthly payment under them. I upgraded this year, going from $28 a month to $60 a month. They only have two beds for the mid-level. The Ibed and Cyanne (sp). The mister does not work in the second one and it gets very uncomfortable.
June 5, 2016





They are always nice and helpful.
May 28, 2016





The girls are always friendly and knowledgeable
May 20, 2016





Great Friendly and helpful
May 13, 2016





April 30, 2016





Friendly and helpful staff.
April 20, 2016





Always very helpful
April 20, 2016





I think the upgrades that you have are good ones, but they need to be offered more often.
April 14, 2016





I always have a great experience when tanning at Palm beach.
April 7, 2016





Great team!!
April 7, 2016





Great experience! Friendly staff
April 7, 2016





April 6, 2016





I love palm beach tan the place and the people are wonderful
April 2, 2016





Prices are high would love more promotions
March 29, 2016





Everything is great. No complaints
March 27, 2016





There is a great atmosphere, I love the ladies!!!! Kind, respectful and very generous!!!!!! I love this place.
March 25, 2016





Friendly staff. Clean salon. Knowledge about product and beds. Really enjoy coming to this salon. Prices are very affordable.
March 23, 2016





The staff is very helpful! The only complaint I have is the price. It seems a bit steep but definitely has been a great experience.
March 9, 2016





It has been over 7 yrs since I have been in and with my son's up coming wedding I wanted to look good everyone at palm Beach has been super friendly and helpful and I would recommend Palm Beach again and again! Thank you
March 7, 2016





everyone is always so nice & helpful when I don't know which product is best for what I need. They also remind me when there is a special for my tanning services that I like.
March 3, 2016





I go to the one on 55th and "O" St. in Lincoln Nebraska it is always clean and the girls are extremely nice and helpful especially Michelle
March 2, 2016





I only say average because I am a member from the old Ashley Lynn's and each new manager changes what level of bed I am entitled tp
March 1, 2016





Michelle and Ashley have treated me great. The place is very clean and has everything I need for tanning. I highly recommend this place to everyone.
February 28, 2016





A bit too much upsale pressuring but all in all a good experience
February 14, 2016





February 4, 2016





Nice tan salon; friendly people there.good beds..nice location
February 1, 2016





I only tan once per week. I usually see Michelle on Sunday's when I go (55th & O. St in Lincoln, NE) tan. Michelle is the sole reason that I stay with Palm Beach Tan (after the switch from Ashley Lynn's). She is very personable, always wears a smile, and I have personally witnessed her professionalism with a less than desirable customer. If there was a way that she could be cloned, and distributed to all of your locations, that would be super!
January 28, 2016





I really do like tanning here. Very clean. I really appreciate Ashley's quick response to the issue I was having with my upgrades. Overall, very satisfied.
January 27, 2016





Very clean facility and nice people.
January 27, 2016





I live in lincoln ne and im always going to the salon on 52 or maybe 54th and O st. Its awesome! I love the ladies there and the atmosphere is very laid back. They never pressure me into doing or buying things I dont want. Theyre a great group of girls!!
January 26, 2016





Great place to tan! Michelle at 55th & O in Lincoln is just the best!! Love my experience because of her!!
November 8, 2015





Wish you had more discounts and specials.
November 6, 2015





Best place to tan in Lincoln :)
November 5, 2015





The employees have been friendly and informative. The beds are amazing and palm beach tan has been the best experience out of all the tanning salons I've been too!
October 7, 2015





Five Stars although four is all it would allow. Love PBT on "O" Street, Lincoln. Staff are always helpful & friendly and they keep it clean. Thanks.
October 5, 2015





October 3, 2015





I always enjoy stopping by P B T! The staff is always friendly and there service is the BEST ! ..the facilities and beds are ways spic and span and in good working order.
October 2, 2015





I would tell anyone to go to Palm beach tan I love it there when I go tan