Palm Beach Tan Coppell
Valley Ranch
Our tanning salon in Coppell, TX is dedicated to 100% customer satisfaction and we're excited to help you find your perfect shade. Stop by, meet our certified tanning consultants and learn more about our state-of-the-art sunless spray tanning and sunbed tanning.
https://maps.google.com/maps?address=Palm Beach Tan Valley Ranch,820 S. MacArthur Ste. 104, Coppell, TX, 75019&center=32.9539041, -96.9578044
Memberships & Pricing
Premier Rewards® Memberships
Palm Beach Tan Coppell location, offers a variety of convenient sunbed and sunless Premier Rewards memberships. Our Premier Rewards members enjoy exclusive offers, free membership upgrades, cash credits and more! Learn more about Premier Rewards.
Sunbed Pricing
Customize your color in our state-of-the-art indoor tanning systems including luxury features such as face and shoulder tanners, aromatherapy, air-conditioning and more.
Learn more about our different Sunbed Premier Rewards benefits
Diamond EFT
$109.95
Platinum EFT
$59.95
Diamond Flex
$124.95
Platinum Flex
$74.95
Silver Flex
$35.95
Sunless Pricing
With sunless spray tanning, you can achieve natural-looking results perfectly matched to your skin tone in just one visit. Palm Beach Tan features Mystic Kyss, Mystic Tan, VersaSpa and VersaPro spray tanning booths.
Learn more about our different Sunless Premier Rewards benefits
Membership
Sunless Diamond EFT
$84.95
Unlimited
Sunless Platinum EFT
$74.95
Unlimited
Sunless Gold EFT
$64.95
Unlimited
3-Pack Pricing
Sessions expire 45 days from purchase
Single Sessions
Sessions expire 45 days from purchase
PBT® One™ Memberships
When you simply want tanning at a great price, then PBT One is for you. Choose between Sun or Spray tan for just $14.95 per month with ultra-modern equipment and expert advice from our certified pros. Everything you need. Nothing you don't.
SUNBED
TANNING
Unlimited Level 1 sunbed tanning
Preferred pricing on upgrade sessions
SPRAY
TANNING
One spray tan per month
Preferred pricing on additional sessions
Reviews From Our Customers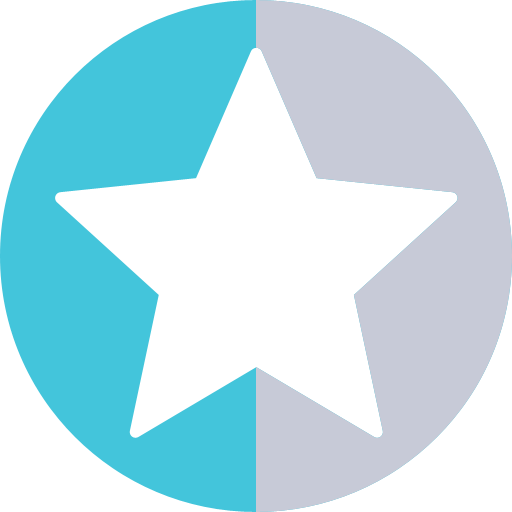 - 59 Reviews
April 11, 2019





Always a wonderful experience. The manager is always friendly and informative about bee products and specials. This is the cleanest and nicest location I've been too!
April 2, 2019





The lady at the front desk was so very helpful, her name was chantrice since I am to new to the tanning scene she made me feel comfortable, and was very thorough.
March 24, 2019





I go to the Lewisville location and I always have a wonderful experience. The staff is always incredibly friendly and knowledgeable! Best store location in my opinion :)
March 21, 2019





Very helpful in learning about tanning products to use and keeping yourself hydrated. Which beds are used for different types of skin types and time lines to use the beds
March 17, 2019





Krista g again made the tanning experience a pleasure
January 25, 2019





All the associates are nice but Christa is awesome. She's always very pleasant and helpful.
January 11, 2019





All has been gud my first few visits
January 4, 2019





Always awesome
December 20, 2018





Nicole or Courtney (forgot her name) was great. The problem that I have is you taking my unused credits away after paying monthly for years. I earned them and they're mine until I cancel. There should be no question about this!
December 7, 2018





Most recent (12-06-18), Lewisville location. Not impressed. The associate, Marilyn was like a robot. I walk in, she says last name, first name, do you want to do level 3, okay your in bed 2. No smile, just get the customer in and out.
December 5, 2018





April 13, 2018





April 9, 2018





February 23, 2018





January 12, 2018





Britton is such a wonderful person!
September 29, 2017





September 25, 2017





good as always -just can't get over how much you change staff there. But I have been a member for prob 20 years and followed you around and across the street and then back again-the salon seems dead compared to the good ol' days. I was a member when you used to have to wait in line outside the store to get in-very sad. The staff is always nice and salon always clean and smells good
July 30, 2017





Nice clean place very pleasant staff...
June 14, 2017





May 27, 2017





Always super sweet friendly staff!!
May 8, 2017





Very satisfied, nice people
April 7, 2017





Britton helped me pick out the best tanning lotion for myself and package for my needs! He was vibrant and friendly while informing me thoroughly on everything I needed to know before tanning! So far my experience has been nothing short of amazing and I'm loving my tan!
April 5, 2017





Britton was awesome! We came in a few minutes before closing and he took us on a tour and signed me up even though it was beyond closing time. He is very knowledgeable in regard to tanning products and made suggestions.
March 27, 2017





Whoever was working the desk yesterday (Sunday, March 26) around 2:00pm was incredibly unhelpful, couldn't explain anything, and took way too long to get my program reactivated. Then tried to sell me a $200 bottle of lotion after I clearly said I wanted to be under $100. Not the best customer service experience.
March 21, 2017





March 11, 2017





March 5, 2017





I love tanning and it helps when you are greeted when entering the salon. I am so happy that Britton is at this salon, he is always professional, friendly, and always makes sure I know about lotions, upgrades, and tan dollars.
March 1, 2017





Britton, the manager is so GREAT! He is not only courteous and helpful to me, but I observe him with other clients. He is a "lead by example" individual and so great with his staff and the customers. I always enjoy my experience when I go several times a week and they take great care of me.
March 1, 2017





February 25, 2017





I love that they know me when I come in and the membership rewards
February 22, 2017





They were doing tons of painting and renovating. I am sure it will look nice but I avoided going there because there were lots of fumes and workers in the way, mirrors were taken down from the walls in tanning rooms
February 17, 2017





Britton and Jessica are awesome!
February 4, 2017





I believe that a person makes or breaks a client's visit. I absolutely love the new assistant manager/ manager of the PBT in Coppell. I froze my membership for two months due to surgery and when I went in to tan he remembered me by first name and asked how my surgery went. Knowing who your clients are is what puts a smile on their face and keeps them coming back. Way to show great customer service B!
January 26, 2017





I went in to update my card due my bank canceling my card because of a security breach. I also went in to redeem my birthday any bed or sunless session. I was told I had a $10 rejection fee-- upon questioning the fee, I learned it could be waived. I was also told my birthday session is to be used at the time of my birthday (I was within the 30 day window, per the fine print). I was also told it was only a tanning bed session (again, the email said sunless was an option). In conclusion, all turned out fine, just would have appreciated a more "customer first" approach.
January 16, 2017





Britton is a real delight to work with. He has the best customer service by far of anyone I know there.
January 13, 2017





The faculty I use in Coppell is always clean and the staff is usually friendly. What I do not like is that every time I go to tan, there is always a sales pitch for lotions... enough already. If I want it, I will ask and buy it.
November 1, 2016





Very friendly associate who checked me in yesterday. Nice spray tan -- the Versa was in good working order.
October 28, 2016





September 14, 2016





your beds are older than dirt and most of the features on them don't even work (the music jacks etc) you need to get current and get some more modern beds
August 22, 2016





Nice guy who checked me in. Great experience as always.
July 26, 2016





July 12, 2016





The workers are always helpful. I like the fact that they let me know if all the deals that are going on.
July 8, 2016





glad to see some constant faces
June 27, 2016





The gal at the desk was very friendly and informative. She let me know I had tan dollars and also that there was a sale going on for primers. I was able to combine tan dollars with the sale and get a new bottle of primer on this visit.
June 20, 2016





I like the mystic tanning system. The staff at the MacArthur and Beltline location in Coppell are great.
June 8, 2016





Please keep the same crew, stability. It is nice when we as customers go in and are called by name. With the turn over at this salon it makes it harder to get and keep customers.
May 17, 2016





Been pleased with the cleanliness and service at the store in Coppell.
May 17, 2016





May 11, 2016





Coppell store is my favorite...
May 11, 2016





Requested an extension on one level 15 bed. We just got back from vacation & I was still quite sensitive ... A bit too much sun. Kylie would only extend from Monday to Friday which was not possible for me to make. Would have been appreciated to have the next weekend to use the tan ... Not a happy camper!!
April 5, 2016





Chrissy was pretty helpful and engaging.
March 29, 2016





My only complaint is that there is always someone new every time I go in so I never get to see or know one person for very long. No one is familiar.
March 16, 2016





March 14, 2016





Very nice salon and I have been a member for years and years because it is close to home. Staff is always helpful and nice. Only problem is you change staff like people change underwear. I have been a member for 10-15 years and right when I get used to someone the are gone. It is a shame. I have been there before you even owned the place. Beds are good -products are good. Please let staff stay a bit :) As a manager for 30 years it looks like you can't keep people even though they may not be the issue.
February 28, 2016





Love Palm Beach Tanning!
February 22, 2016





February 10, 2016





She did a great job of explaining everything and was nice to show me the different styles of bed. Good job done.
January 29, 2016





The beds are not cleaned as well as they should be, more than once I have had to go back out of my room and get the cleaner and clean the bed myself. The turnover is ridiculous! Why is it so hard to hire someone that will stay. One time one of the beds almost caught fire, it was smoking and I smelled something burning. I got out and was given two free upgrades for the scare. That was a positive.
January 28, 2016





Been tanning here since the mid 90's..... Never thought about leaving once. Yes the tanning lotion is triple the cost it should be and and a few of the employees are not as blessed in the smarts area as others, but hey welcome to America these days. For every one of those there are 3-4 superstars to make u laugh and can always remember ur name when you walk in. Keep up the good work.