Spokane South Regal - NOW HIRING!
Palm Beach Tan Spokane
Spokane South Regal - NOW HIRING!
Our tanning salon in Spokane, WA is dedicated to 100% customer satisfaction and we're excited to help you find your perfect shade. Stop by, meet our certified tanning consultants and learn more about our state-of-the-art sunless spray tanning and sunbed tanning.
https://maps.google.com/maps?address=Palm Beach Tan Spokane South Regal - NOW HIRING!,4330 South Regal, Spokane, WA, 99223&center=47.6140236, -117.3684596
Memberships & Pricing
Premier Rewards® Memberships
Palm Beach Tan Spokane location, offers a variety of convenient sunbed and sunless Premier Rewards memberships. Our Premier Rewards members enjoy exclusive offers, free membership upgrades, cash credits and more! Learn more about Premier Rewards.
Sunbed Pricing
Customize your color in our state-of-the-art indoor tanning systems including luxury features such as face and shoulder tanners, aromatherapy, air-conditioning and more.
Learn more about our different Sunbed Premier Rewards benefits
Diamond EFT
$109.95
Platinum EFT
$69.95
Platinum Flex
$89.95
Silver Flex
$49.95
Sunless Pricing
With sunless spray tanning, you can achieve natural-looking results perfectly matched to your skin tone in just one visit. Palm Beach Tan features Mystic Kyss, Mystic Tan, VersaSpa and VersaPro spray tanning booths.
Learn more about our different Sunless Premier Rewards benefits
Membership
Sunless Platinum EFT
$79.95
Unlimited
Sunless Gold EFT
$69.95
Unlimited
Sunless Silver EFT
$19.95
One Session Per Month
3-Pack Pricing
$65
Medium
$80
$50
Glow/Light
$65
Sessions expire 45 days from purchase
Single Sessions
$30
Medium
$35
$25
Glow/Light
$30
Sessions expire 45 days from purchase
Reviews From Our Customers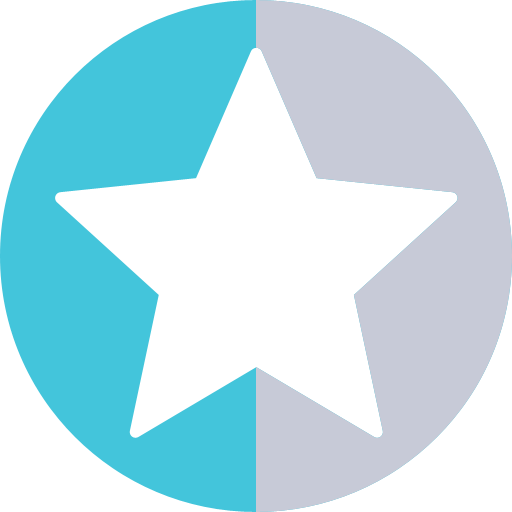 - 71 Reviews
May 3, 2019





Beds are always clean and the staff has been very friendly! I enjoy the environment and coming in every time!
April 2, 2019





Your staff is very friendly and helpful
March 24, 2019





Love pbt!
March 23, 2019





I love going to the Plam beach, the environment is great and the people are even better!
February 27, 2019





February 26, 2019





Very delightful
February 17, 2019





February 8, 2019





Always friendly staff! Great customer service!
December 5, 2018





I upgraded to diamond level spray tan & the only issue I have is that every time I ask for the dark (which is included in diamond level) they always ask for $7 extra for dark. I wish they could fix that system issue because its annoying always having to wait for them to figure out how to input what I'm doing.
May 20, 2018





April 2, 2018





The girls are always friendly and the beds are always clean. One time the stand up didn't get clean & they felt so bad for putting me in a dirty bed they upgraded me the next time. I absolutely love this shop!
March 30, 2018





Great!
March 22, 2018





I wish I could remember the gal's name that has been working the last few times I've been in. Really nice, very professional, always efficient.
March 7, 2018





Super friendly front desk! Clean environment and cheerful goodbye!
February 8, 2018





Haley has been working the last few times I have gone in. She is a GREAT gal - super personal, professional, and HELPFUL! She has gotten me more for my $$ since I've been going. She's not high pressure sales or make you feel uncomfortable - she has a great way of letting the customer know what is available to them. She also doesn't treat me differently (I am not in my 20's - and probably shouldn't be tanning). She's always nice, courteous, and doesn't treat me like I'm 90!
January 7, 2018





Always a pleasant experience :)
January 4, 2018





It was just a normal tanning.
November 14, 2017





Service is fast never am I waiting to be helped.
September 26, 2017





The girls are always so nice and sweet! They make sure that I am getting best deal and best tan for my money!
August 13, 2017





July 6, 2017





Kaitlyn (south spokane) has wonderful customer service.
June 29, 2017





I haven't been into PBT for almost a year. But I still got the same warm welcome from the many years I've gone to PBT. That's why I keep coming back. Super friendly staff and clean environment make for a great business.
June 2, 2017





May 27, 2017





I have the tan and spray, however, they run out of the nose plugs and even the foot covers most of the time. I understand once in a while however, breathing in the spray stuff for the mystic and verse can get dangerous to the lungs over time. If I was manager I make sure at least their is always the nose plugs. Even on the walls they say to use that and should provide that. Any customer using the spray pays enough to have at least a nose plug once a week for their spray. Have everything the customer needs always!
May 16, 2017





May 8, 2017





I feel like the customer service at the North Division facility has gotten better. I did, however, get ring worm from one of the beds there. First time ever experiencing that, so I am now bringing my own sanitizer to clean the beds with before I go in one.
May 1, 2017





Excellent service, very clean facility, very knowledgeable staff
April 29, 2017





Palm beach always deliveries best service and awesome tan sessions!
April 27, 2017





The staff is friendly. The environment is clean and comfortable.
April 19, 2017





Staff are always great. Friendly and professional!
April 5, 2017





First time in awhile that I was happy with my experience at the Northtown location. The girl who helped me was friendly and knowledgeable.
March 29, 2017





March 28, 2017





Always great service!
March 25, 2017





All the girls are so very nice! It's a pleasure tanning here.
March 14, 2017





the staff is very friendly & helping me out with all my tanning needs
March 8, 2017





Have been tanning with palm beach since I was 14(before the law changed) and have always had a great experience with workers and the beds. Have always had a great tan while paying a good amount. Would reccomond to others and love the deals they have every month.
March 7, 2017





March 4, 2017





Friendly and super helpful!
February 17, 2017





Love the cocktails however I don't like that if you want a different color then light you have to pay more. That does not seem right.
January 17, 2017





Every time I go into the south hill location they are super friendly and get me what I need. They are really informative and have a lot of great advise for spray tanning! Their selection of lotions is amazing too. And they have some of the best beds in Spokane. I have never had an issue here :)
January 10, 2017





Katlyn the manger at the your Regal location in Spokane is great!! Super helpful and talkative.
December 29, 2016





October 27, 2016





August 21, 2016





Really tired of bulbs not being replaced, but nice workers.
August 12, 2016





August 6, 2016





Nice staff and good service!
August 4, 2016





August 2, 2016





The staff is always friendly and helpful. The rooms are clean and sterile.
July 6, 2016





My last visit to Palm Beach Tanning was yesterday afternoon. As always, very relaxing. The staff on duty was so wonderful. Very inviting and welcoming. This is my place to go!!
July 2, 2016





Always great, the service, the beds, the cleanliness. This time there wasn't a chair in my room so I had no where to put my stuff but on the floor. But still great!
June 25, 2016





The ladies are friendly and sweet. Love the warm and welcoming atmosphere.
June 8, 2016





My first time was super great!! Great service!
April 18, 2016





Went in yesterday, approximately 4:00. Only one gal working and she was slammed!! Understand that it's difficult to have two working, but there should be some back up plan for when it get's this busy. It took over 15 minutes to get checked in. Not complaining as the gal was doing the best she could, but an observation.
April 12, 2016





The staff was amazing answered all my questions and explained how to operate the bed very thoroughly. She was amazing!
April 10, 2016





Girls at Spokane mission location were rude and suck at communicating.
April 4, 2016





I love the new staff at the South hill location in Spokane!!
April 2, 2016





I love the beds, the employees, but I don't like the hours. I work long days and live outside of town so I never get to go tanning as much since they changed their hours. That was one of the main reasons why I go there. Closing at 8 pm is too early.
March 26, 2016





Different associates have different information on specials that are running. A few different times they have messed up my upgrades, but they are quick to fix them
March 12, 2016





Staff needs to be cleaning the floor after customers leave the room along with the other items the clean.
March 9, 2016





I go to the location on Regal. The staff is always friendly and informative. The place is always clean!
March 2, 2016





Christina is always friendly and professional. South regal branch. Love that the beds are always VERY clean.
March 1, 2016





I love almost everything about PBT. I do not love that you close at 8, I work 12 hour shifts (8-8) and I don't have time to tan! ;(
February 23, 2016





Customer service was really nice. Place was very clean. Hours are convenient Prices are reasonable
February 11, 2016





Always clean, employees are very friendly!
February 11, 2016





I restarted my membership yesterday. I'm so happy I did! The lady that helped me was so kind and nice. I will definitely recommend this place to all my friends.
February 10, 2016





February 3, 2016





Staff was friendly offered upgrades aND I felt comfortable
January 29, 2016





So far so good! It's beena while since I've been to a tanning salon so I was a bit surprised at the prices of the bronzing lotions! Oh my! But I found one I really like so far and the gal that helped was great! Very outgoing!
January 28, 2016





I tan at Palm beach on Regal, Spokane WA (south hill). Christina is always a pleasure. She is very friendly and keeps me up to date with the latest products. The salon is clean and well maintained. Best place to tan in Spokane.
October 3, 2015





The staff and the beds are amazing!
October 2, 2015





Girls are always friendly and helpful!