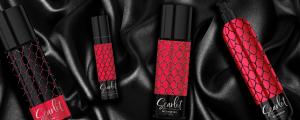 Scarlet®
Facial Intensifier
About this product
What is it? -
Facial Intensifier
How to use -
Apply generously to the face and neck area before tanning. Also use as a daily facial moisturizer and/or makeup primer.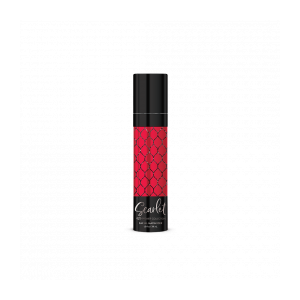 How it works
This dark tan-accelerating blend is uniquely formulated for delicate facial skin. Enriched with on-trend, natural and effective skincare ingredients, plus Bronzed Obsession Intensifying Technology to enhance melanin synthesis, this blend works to restore the skin's lipid profile for a camera-ready, natural-looking shine.
Feverfew and peppermint combine to calm inflammation and diminish redness caused by environmental aggressors, while also working to shrink pores and balance your skin's oil levels for an unapologetically perfect complexion.
This antioxidant-rich skincare cocktail has been laced with matcha, rose water and charcoal to refine and perfect delicate facial skin. This powerful blend works to balance skin's pH levels, improve tonicity and banish toxins, while promoting collagen production and defending against free radical damage.