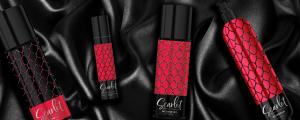 Scarlet®
Illuminating Body Wash
Tan Extending Body Wash • Paraben-Free • Sulfate-Free
About this product
What is it? -
Tan Extending Body Wash • Paraben-Free • Sulfate-Free
How to use -
Use daily in the shower or bath. Work into rich lather and rinse well.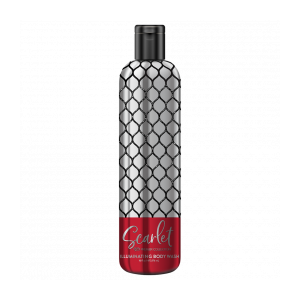 How it works
Sulfate-free, nondrying and gentle formulation effectively cleanses skin while leaving it irresistibly soft, all without stripping away color or its natural, protective oils.
Advanced, proprietary blend of carob extract and tyrosine that enhances melanin production after UV exposure for continued color development, while extending the longevity of your tan.
Complexion-perfecting blend balances skin's pH levels, improves skin clarity and banishes toxins. Charcoal works to effectively absorb and remove impurities and excess oils in order to balance and perfect skin, while feverfew's powerful anti-inflammatory properties soothe skin and reduce irritation caused by shaving and other environmental aggressors. Matcha's potent antioxidant levels prevent oxidative stress, while stimulating microcirculation to detoxify and illuminate.