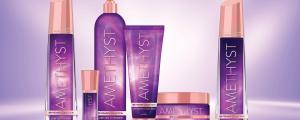 Amethyst™
Luxe Body Wash
Soothing, Color-Balancing Body Wash
About this product
What is it? -
Soothing, Color-Balancing Body Wash
How to use -
Use daily in shower or bath. Work into a rich lather and rinse well.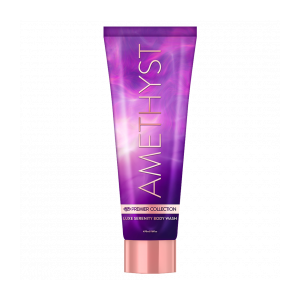 How it works
This carefully crafted rich foaming body cleanser works to gently wash away toxins and impurities while shielding and balancing your skin. It is fortified with mineral-rich Dead Sea salt to detoxify, calm and nourish, plus brown sea algae, with trace elements and antioxidants to help support cellular energy and hydration for smoother, softer skin.
A serenity-focused fusion for the mind, body and spirit that features acclaimed essentials, including chamomile to soothe and refresh, epsom salt to de-stress, heal and detoxify, and colloidal oatmeal to calm, repair and protect.
Designed to rebalance and invigorate skin, while stimulating the senses with aromatherapeutic properties. This essence includes spearmint, known for its energizing and astringent properties, and caffeine, which helps provide skin firming and toning benefits.