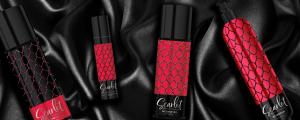 Scarlet®
Tantalizing Tingle Bronzer
Tingle DHA Bronzer • Instant, Cosmetic and Delayed Bronzing
About this product
What is it? -
Tingle DHA Bronzer • Instant, Cosmetic and Delayed Bronzing
How to use -
Consult with a Palm Beach Tan salon professional before application. Apply immediately before tanning. Wash hands after use to avoid discoloration. Wash hands after application. Not recommended for use on the face.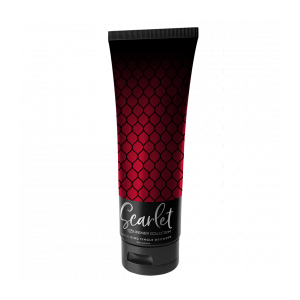 How it works
This intense, deep-tanning technology works to substantially increase oxygenation, which is key in melanin synthesis. By super-loading skin with oxygen, ferociously dark color can be achieved at a significantly more rapid rate.
A combination of instant and delayed bronzers, with a kiss of DHA and exotic botanical extracts rich in key amino acids, complement and enhance bronzing results for a shamelessly rich, covetable shine.
Moisturizing blend including Omega-9, MCT (Medium Chain Triglycerides) and naturally derived squalane combine to help nourish and seal moisture into the skin
This luxurious, pampering complex features magnesium, an essential component of energy producing cells, which fortifies skin and improves its ability to recover from environmental stressors, combined with white tea, which boasts potent antioxidant properties to help defend against the negative effects of free radicals.