Palm Beach Tan Newport Beach
MacArthur - Now Hiring!
Our tanning salon in Newport Beach, CA is dedicated to 100% customer satisfaction and we're excited to help you find your perfect shade. Stop by, meet our certified tanning consultants and learn more about our state-of-the-art sunless spray tanning and sunbed tanning.
https://maps.google.com/maps?address=Palm Beach Tan MacArthur - Now Hiring!,4341 MacArthur Blvd, Newport Beach, CA, 92660&center=33.66693, -117.86447
Special Offers & Coupons
Memberships & Pricing
Premier Rewards® Memberships
Palm Beach Tan Newport Beach location, offers a variety of convenient sunbed and sunless Premier Rewards memberships. Our Premier Rewards members enjoy exclusive offers, free membership upgrades, cash credits and more! Learn more about Premier Rewards.
Sunbed Pricing
Customize your color in our state-of-the-art indoor tanning systems including luxury features such as face and shoulder tanners, aromatherapy, air-conditioning and more.
Learn more about our different Sunbed Premier Rewards benefits
Diamond EFT
$99.95
Platinum EFT
$79.95
Diamond Flex
$119.95
Platinum Flex
$99.95
Silver Flex
$49.95
Sunless Pricing
With sunless spray tanning, you can achieve natural-looking results perfectly matched to your skin tone in just one visit. Palm Beach Tan features Mystic Kyss, Mystic Tan, VersaSpa and VersaPro spray tanning booths.
Learn more about our different Sunless Premier Rewards benefits
Membership
Sunless Gold EFT
$59.95
Unlimited
Sunless Silver EFT
$29.95
One Session Per Month
2-Pack Pricing
$60
Mystic/VersaPro
$70
Sessions expire 45 days from purchase
Single Sessions
$30
Mystic/VersaPro
$35
Sessions expire 45 days from purchase
PBT® One™ Memberships
When you simply want tanning at a great price, then PBT One is for you. Choose between Sun or Spray tan for just $14.95 per month with ultra-modern equipment and expert advice from our certified pros. Everything you need. Nothing you don't.
SUNBED
TANNING
Unlimited Level 1 sunbed tanning
Preferred pricing on upgrade sessions
SPRAY
TANNING
One spray tan per month
Preferred pricing on additional sessions
Additional VersaPro/Mystic
Reviews From Our Customers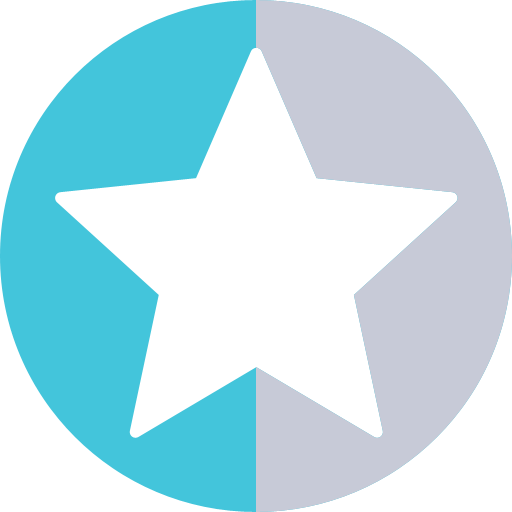 - 78 Reviews
January 8, 2019





Love the girls that work T the Newport location. So nice, helpful And friendly
January 7, 2019





Friendly, clean, good equipment etc. since the takeover of BareTan.
January 6, 2019





January 3, 2019





Best beds and service around. You are a class organization! Keep up the good work.
December 20, 2018





Such a welcoming experience. I was greeted as a welcomed member. Very professional and very courteous.
December 20, 2018





December 6, 2018





The amazing girl that helped me was perfect not only with me but a customer that was out of line, be sure to keep her she is adorable
December 5, 2018





Every time I come to Palm Beach Tan in Costa Mesa on Harbor Blvd, I always leave with a smile on my face. The people there are professional, positive, and are really easy to work with. Also, the facility and beds are always clean which is major. The only thing that I would suggest changing is the strict rule on the 24hour tanning policy. It gets a little tough when I get there and can't tan due to being 30 minutes earlier than the day before and it throws off my schedule and that makes me end up not tanning and using the full benefits of my membership. Other than the 24 hour policy, I love Palm Beach Tan and their employees.
October 13, 2018





I like the location and price but i HATE when they try to sell me lotions. It almost makes me never want to come back every time they persistently try to sell lotions
June 23, 2018





Very friendly service, appreciate to be taken care of and get in right away.
May 6, 2018





I have felt that the way PBT does business is frustrating and angering. The demand that you can only pay through a debit is enraging. The way I had tried to scale back and was initially told I just needed to decide by the end of the month and then discovered there is a month delay, again feels enraging and dishonest. The equipment is old. The women who work there are nice and work to be friendly and positive but that does not mitigate the frustration. There is not enough warning or clarity about the actual charges after the special expired. I will continue now because it is convenient for my purposes but would not recommend your company.
April 24, 2018





Fast clean great friendly
April 5, 2018





The store manager, Shelby was very helpful.
April 3, 2018





April 1, 2018





Genesis recognized me by name when I visited yesterday, was very welcoming and knew I had not been visiting recently at my regular Sunday PM time.
March 27, 2018





I am a little frustrated with the 24 hour rule. I wasn't told about it until the day after I made my purchase. I need a little more flexibility in a membership. I work long hours and thought I would be able to get in with my Diamond package at my convenience. I understand limiting customer to 1 tan a day, but having to wait until the same time everyday is very frustrating. I will likely cancel after the month.
March 13, 2018





February 21, 2018





Your staff most of the time is really friendly. I wish you'd offer more of a selection of scents like you used to for the spray tans and they really are completely over priced.
February 12, 2018





Friendly and clean
January 24, 2018





Everyone is so friendly and helpful when I have a bunch of questions!
January 21, 2018





As an owner of a very large corporation, the female who seemed to be in charge yesterday took herself and her position a little bit too seriously. She might want to be reminded that she is in the "customer service" buinerss. As a 50 year old business owner, I don't need to be educated about what a corporation is and how Palm Beach Tan is one of them. The female that actually helped me could not have been better. She clearly got the concept of customer service.
January 15, 2018





The girls that work at your MacArthur location are sweet, knowledgeable and hard workers
December 5, 2017





Room for spray tan was fairly clean but the floors and shelf was dirty. There was a pile of dust in the corner that wasn't very inviting.
November 25, 2017





There were issues with the spray tan booth, but the employee was resourceful and called other stores to work through the problem. She was able to fix it snd was appologetic for the wait. This was Friday.
November 14, 2017





Everything is great when I actually get to tan, but that seems to be a 50/50 chance because I either have to walk out or pay for an upgrade more times than not. There is only one gold laydown bed. I go on lunch and often cannot wait for the bed to be available. Rarely get to tan anymore
November 9, 2017





Always great!
September 14, 2017





August 29, 2017





Kim and Hannah are so helpful!
August 29, 2017





July 31, 2017





Amazing! Love the girls who work there :)
July 3, 2017





I have not come across aright person who's employed by PBT. The girls have attitude and are not as helpful. It would be nicer to assume some people might not be so familiar with all tanning process. They can ask if they need instruction on anything.
June 7, 2017





Came in as a first time bed tanner and Kimberly at the Costa Mesa location was awesome. She gave me so much information and helped me get all set up to get the perfect tan before my wedding day !
May 31, 2017





Let me tel Lyon my experience was just wonderful! I just moved to California from Manhattan and I've been to my share of tanning salons! First off Kimberly and Heather were extremely pleasant faces and greeted me kindly! Kimberly wakes me through the entire process and educated me on all the lotions. When it came time to use the bed, she walked me through each step and each button function! She was very sweet, patient and knowledgeable! I look forward to my visits to this location! I recommend it highly!
May 30, 2017





May 23, 2017





Very unhappy that every time i come in i have to wait for a bed. Having one level one is not sufficient enough.
May 1, 2017





It was easy to get in and out quickly. I used my spray tan and the color came out great.
April 27, 2017





I would love if they opened earlier on Saturdays. Ten is too late. Last weekend I brought a friend and thought you opened at 9 like you used to and we got there at 9:40 to only return around 10:30 and there was at least a 45 minute wait. There is always a line for the Mystic machine and wish they would install another spray machine.
April 26, 2017





The Girls are always so happy and helpful. The facility is kept spotless and equipment is top notch. The staff there needs to be thank for representing your company in such an amazing way. There are plenty of other choices to tan, your staff is why I have chosen to continue my business with you!! ty
April 26, 2017





April 6, 2017





Not very clean and the fans in the gold booths aren't very strong so it gets very hot
April 5, 2017





I love tanning here! The girls are always very helpful and friendly! Thank you!
March 28, 2017





Always a long wait for Silver bed. I tan at lunchtime​ so it's rough if I need to wait 15 plus minutes. Another Silver bed is really needed.
February 16, 2017





Staff is super friendly and helpful, but gold laydown bed has been broken for months and there is only 1! Consider cancelling my membership because it is difficult to ever be able to get a silver bed instead because there is also only one.
February 6, 2017





The manager is great and it always clean! I have noticed some of the beds have lights out for multiple days and weeks sometime. I'll tend to avoid those beds if I know they have bulbs out. The diamond bed had a bulb out for almost three weeks! This is one of my favorite locations though.
January 13, 2017





To make a long story short, my membership with Palm Beach Tan lapsed due to a personal medical issue. When I was well enough to return to tanning, I was informed that I would have to pay the three months of monthly fees and bring my account current before I could start tanning again. I requested that the manager of the facility located on Jamboree in Irvine contact me and never received a response. I called to follow up a couple weeks later and was informed that he was no longer there and there was a new manager, Alex. I spoke to her and explained the situation and I was completely shocked and grateful at how she responded :-) she decided to waive the previous monthly fees and allowed me to start paying my membership again in December so that I could start tanning. Her handling of this situation was one of the highest level of professionalism and customer service I have ever expetienced! I don't typically take time to share these details in surveys, but I would like to give Alex the credit that she is deserving of. Too many times, we take time out of our day to complain. I would like to take this time to say thank you for hiring someone like Alex, she is an asset to your organization that you should hold onto very tightly. It is specifically because of how she handled the situation that I will be a loyal customer of Palm Beach Tan till the day I die :-)
December 2, 2016





Nothing to complain about -- the best prices on tanning in the area, and a great first experience!
November 21, 2016





September 15, 2016





The one Gold bed was broken for a long time at the NB location. I've been a long time customer and only once was a ltd time upgrade offered during this time. Otherwise I was downgraded. Last week Bed 3 was fixed but the fans weren't working. Front desk girl too busy on her cell to take a note about the fans. I can go to a different store but it's not convenient.
September 11, 2016





My visit was good however there is a high turnover of staff everytime I go to this location and others new staff
September 11, 2016





September 3, 2016





August 14, 2016





The staff are so friendly and help me with my tanning needs
July 30, 2016





Great experience overall! The male employee, who appeared to be the manager, was very attentive and professional.
July 10, 2016





They only have 1 mystic machine at MacArtur in Newport Beach. There are times where I have to wait a long time. Also, this location is not restocking the scents for spray tanning. Not sure why. No more coconut lime or fresh. Lots of turnover in the staff here.
June 27, 2016





The staff is great. They are always helpful and intelligent about the products they sell. I'm especially impressed when I forget my lotion and they let me use their personal lotion/tan care. Way to go! =)
June 26, 2016





The staff is always friendly and the place is clean.
May 12, 2016





I have a membership here and love it. But I came into for an event I have tomorrow and my bed has 4 bulbs missing. I'm paying a lot a month and don't think this is acceptable .
May 10, 2016





thanks for the free upgrade, however the higher bed I was in was horrible. It didnt even feel or look like I was in a "better" bed. I am glad it was free. the girls are always nice though.
May 9, 2016





ALl your staff are so nice and informative great job on your training
May 6, 2016





Madison at the Newport Beach salon is GREAT! She is very professional, personable and makes my overall experience very enjoyable.
April 11, 2016





Great color
April 7, 2016





April 6, 2016





The only thing I don't like is the 24 hour waiting period. Most tanning salons are next day.
April 5, 2016





In bed 6 I believe the music is broken. Also, it would be nice if they could put in tissues in each room.
March 26, 2016





The employees are always so nice, polite, professional, and knowledgable. The salons are clean and welcoming and the deals are just amazing....there are always great offers, discounts, and upgrades to take advantage of and of course the beds are clean and nice. You can't find a better tanning salon with better people and prices.
March 24, 2016





I've been a loyal member of Palm Beach Tan for many years. The staff are nice & I like my spray tan, although I am getting tired of the wait. If there are a lot of people I leave, but if there is only 1 person ahead of me or already in there, I shouldn't be there as long as I am. The workers are great but maybe they can answer questions of other customers as soon as the spray tan person is already in the booth. I have left so many times just to have to waste time & try again another day. Also, sometimes some of the spray tanning supplies run out like nose blockers. And sometimes even the bathroom soap & towels run out. I hope these issues get addressed. Thank you!
March 2, 2016





The associate was friendly.
February 14, 2016





The tanning part was fine however, I didn't feel like I was given all the options unless I asked specific questions. Instead I was just being pushed/sold on the highest level bed & lotion. Not a pleasant experience.
February 11, 2016





I really enjoyed my experience at PBT. The representative who helped me was very informative and patient - she explained the benefits of using products/lotions, etc. She was very kind, professional and knew "her stuff" regarding tanning. The one thing that caught me off guard was the cost of the products I purchased - I didn't receive a receipt so not sure if I received the 30% discount as part of my new membership, but the total for products alone (only face and body lotion) was almost $175!! I will check on that when I go in tonight. Other than that, it was a GREAT experience. The girl who helped me is a Manager in the making - high five to her!! :-)
January 30, 2016





Staff is super nice!!! & I always leave with a flawless tan :)
January 28, 2016





Staff is always friendly and helpful the salons are always clean.
January 27, 2016





All the staff are very friendly and helpful!
January 27, 2016





Love you guys. Please please open a store in Manhattan Beach!! Best tan in SoCal.
January 26, 2016





fantastic customer service this afternoon! great girl working
November 6, 2015





November 5, 2015





Great place
October 3, 2015





I like all the tanning salons I have visited.
October 2, 2015





Like the facility just wish had a better deal on better beds.