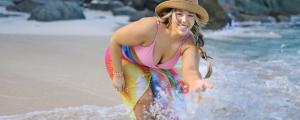 Spray Tan Tips
You'll find all your most pressing spray tan questions answered below. We dispel popular spray tan myths and have advice on how to keep your glow glowing longer. But if there's anything we missed, make sure to reach out to your local Tanning Experts - they'll be happy to help!
Let's Spray Those Myths Away
Let's be real: there can be some negative preconceptions around spray tanning. From orange anxiety to worries about smell, spray tanning hasn't gotten the best press. But we're here to tell you that at PBT, with our exclusive Premier Collection® sunless solutions bronzers and fragrances, you'll leave looking fabulous and smelling great. So buckle up and get ready—we're about to blow away some spray tan myths.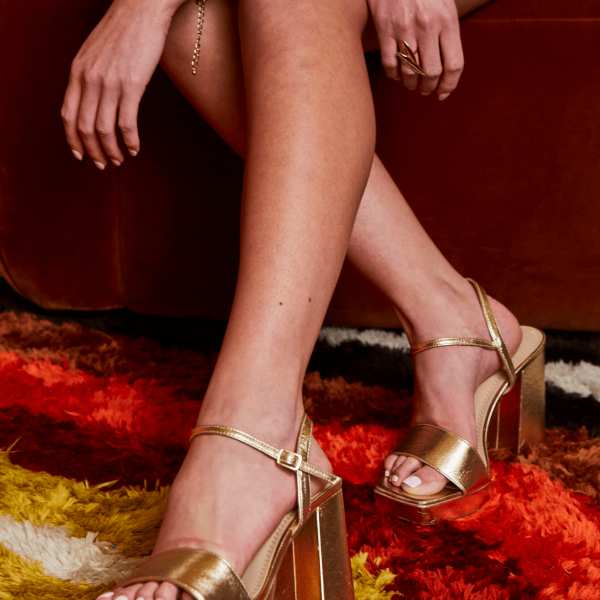 Out With the Orange.
Spray tans at PBT are formulated to counter orange undertones. They're customized to match your skin and meet your tan goals. You can breathe easy—with our Premier Collection sunless products, you'll have complete control of your look.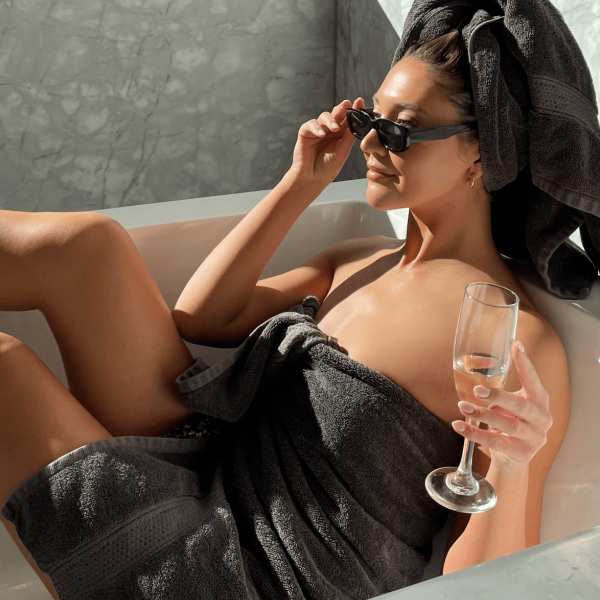 All Chic, No Streak.
Some self-tanners (not ours!) can leave unsightly streaks. But when you spray at PBT, you'll receive a flawless, even tan. You'll have to do a little prep before: exfoliate, shave and make sure your moisturizer is designed for sunless tanning. If you're looking for a moisturizer, the Premier Collection® by Palm Beach Tan has you covered!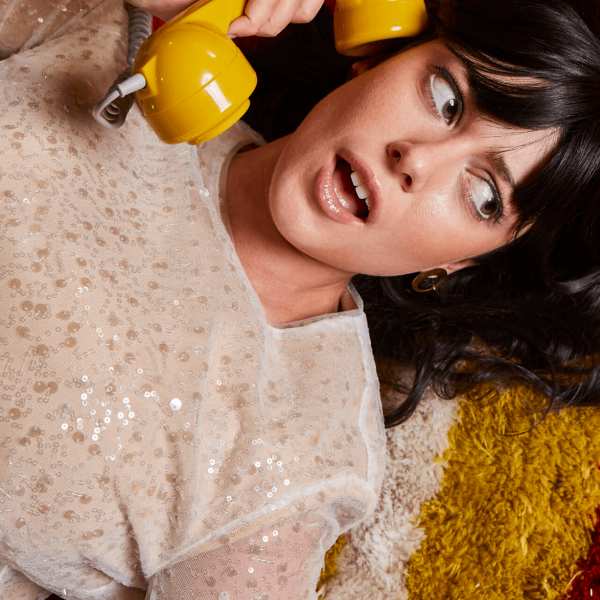 Let's Talk Scents.
Add a fragrance to your spray tan session and say goodbye to that post-spray smell. You'll step out of the booth feeling great and smelling like… Well, that depends on what fragrance you choose!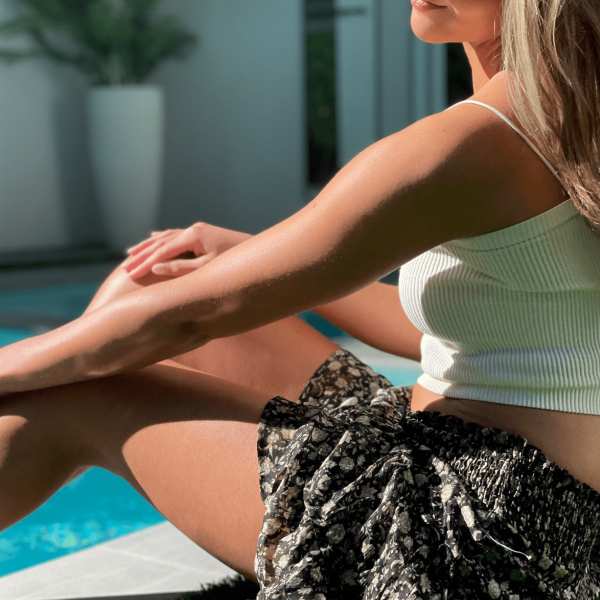 Naturally Stunning.
Dihydroxyacetone (DHA for short) is the active ingredient in all sunless tanners. It's a colorless, natural, plant-derived compound that has been approved by the FDA for external application for over 50 years. Palm Beach Tan uses only eco-certified DHA solutions, and we provide protective eyewear, nose filters and lip balm. Additionally, all of our spray tan systems are cleaned and sanitized immediately after each session.
Before
Prepare Your Skin for a Spray Tan
Exfoliating your skin before a spray tan session is a must. Focus on the driest areas: elbows, knees, hands, feet and the backs of your ankles. The Premier Collection® by Palm Beach Tan has a variety of exfoliants to choose from. Also, you'll want to avoid using moisturizers (unless they've been specifically formulated for sunless tanning), waxing or other spa treatments on spray day.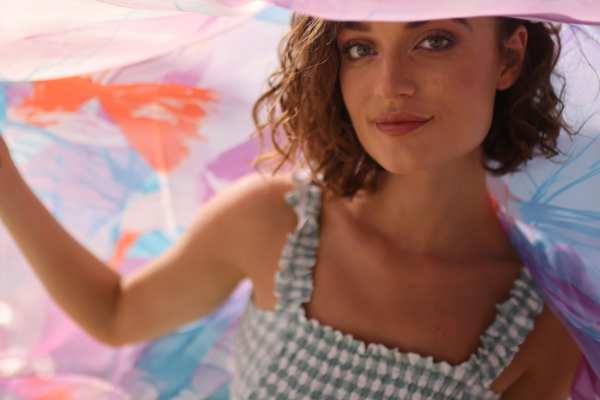 What To Wear to a Spray Tan
Wearing dark, loose-fitting clothes to your spray tan is best. If possible, wear nail polish—even if your nail polish is a clear coat, it'll help protect your nails from discoloration.
Avoid wearing perfumes, deodorant or makeup that can create a barrier for absorption. Tight-fitting clothing and shoes such as boots, socks or tights might rub off some of the spray tan and cause uneven results—it's best to be safe and avoid these!
During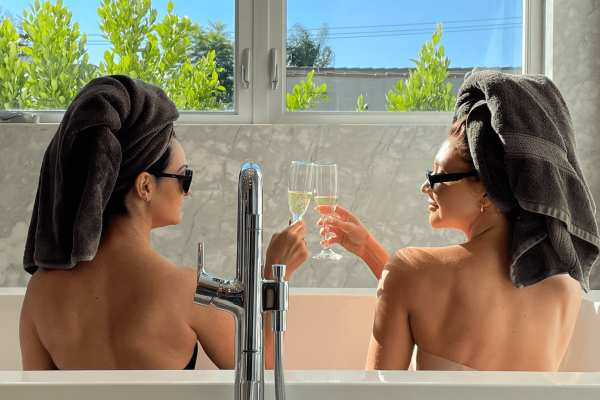 The Naked Truth
When you've been tucked away into your own private tanning room, feel free to get as naked as you like. If you decide not to spray tan nude, you'll want to wear a swimsuit or undergarment that you don't mind staining. If you'd prefer, your Tanning Experts will happily supply you with a disposable undergarment. Make sure to remove all your jewelry and remember to wear a protective hair cap. And don't forget to apply your favorite Premier Collection® Sunless Primer!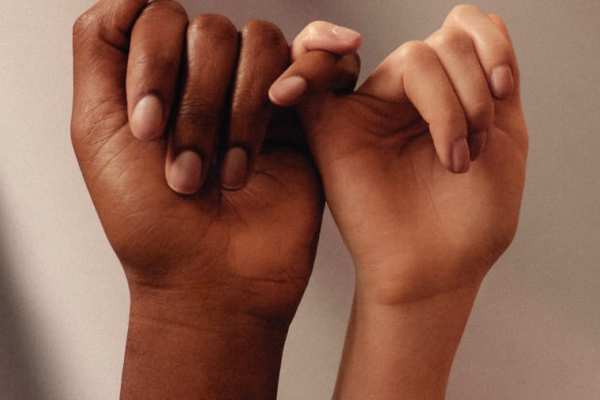 Prep and Protect
Barrier cream is critical! Apply a light layer in areas where skin tends to be rougher: hands, fingers, feet, toes, the sides of your feet and your cuticles. These areas soak up more spray solution. For your protection, Palm Beach Tan provides hair caps, protective eyewear, nose filters, lip balm and cotton balls—just ask your Tanning Expert.
After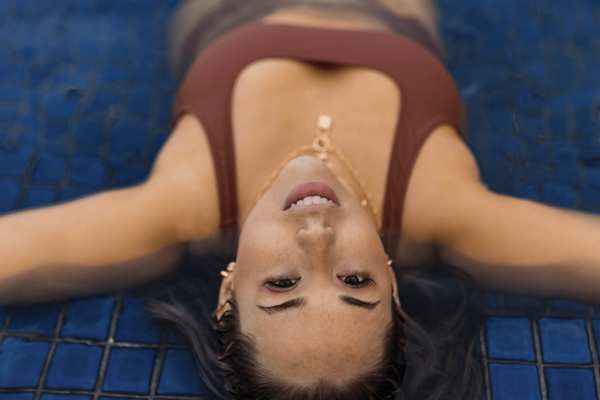 Wait for It ...
Avoid bathing, swimming or engaging in activities that work up a sweat for at least 4 hours. Because chlorine can quickly break down a spray tan, we recommend avoiding it entirely if possible.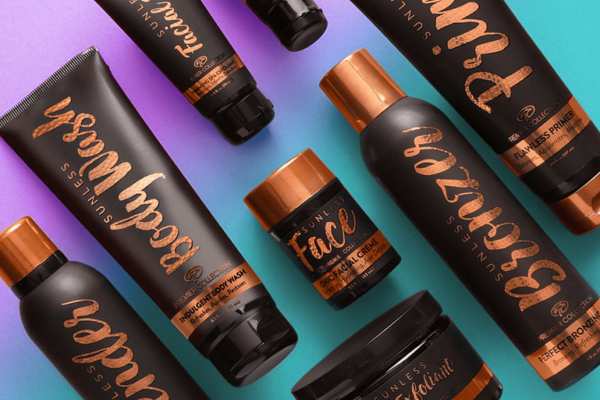 Keep Your Glow Longer
Moisturize daily with a post-sunless product, like one of these from the Premier Collection®. Just remember to use an oil-free lotion like those in the Premier Collection®—lotions with oils can seriously shorten the life of your spray tan.
You'll also want to avoid using pore strips, bandages or exfoliants, and any body washes that contain harsh soap or oils. We recommend a body wash from the Premier Collection®—like this daily body wash.