Palm Beach Tan Chesterfield
Chesterfield
Our tanning salon in Chesterfield, MO is dedicated to 100% customer satisfaction and we're excited to help you find your perfect shade. Stop by, meet our certified tanning consultants and learn more about our state-of-the-art sunless spray tanning and sunbed tanning.
https://maps.google.com/maps?address=Palm Beach Tan Chesterfield,1715 Clarkson Rd, Chesterfield, MO, 63017&center=38.6430133, -90.5676868
Special Offers & Coupons
Memberships & Pricing
Premier Rewards® Memberships
Palm Beach Tan Chesterfield location, offers a variety of convenient sunbed and sunless Premier Rewards memberships. Our Premier Rewards members enjoy exclusive offers, free membership upgrades, cash credits and more! Learn more about Premier Rewards.
Sunless Pricing
With sunless spray tanning, you can achieve natural-looking results perfectly matched to your skin tone in just one visit. Palm Beach Tan features Mystic Kyss, Mystic Tan, VersaSpa and VersaPro spray tanning booths.
Learn more about our different Sunless Premier Rewards benefits
Membership
Sunless Diamond EFT
$79.95
Unlimited
Sunless Platinum EFT
$59.95
Unlimited
Sunless Gold EFT
$39.95
Unlimited
2-Pack Pricing
$50
Diamond
$60
$40
Platinum
$50
$30
Gold
$40
Sessions expire 45 days from purchase
Single Sessions
$30
VersaPro
$35
$15
Versa/Mystic
$20
Sessions expire 45 days from purchase
PBT® One™ Memberships
When you simply want tanning at a great price, then PBT One is for you. Choose between Sun or Spray tan for just $14.95 per month with ultra-modern equipment and expert advice from our certified pros. Everything you need. Nothing you don't.
SUNBED
TANNING
Unlimited Level 1 sunbed tanning
Preferred pricing on upgrade sessions
SPRAY
TANNING
One spray tan per month
Preferred pricing on additional sessions
Reviews From Our Customers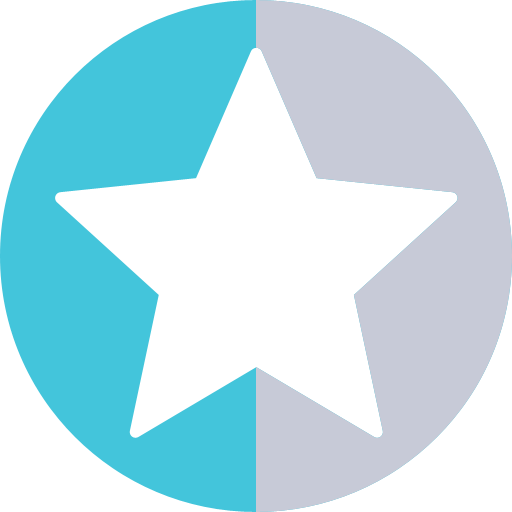 - 19 Reviews
January 31, 2019





Kaylee(not sure if that's spelled right) is awesome. Very friendly and welcoming.
January 21, 2019





I have been tanning at the chesterfield location for some time now, and I've recently noticed how the store and the beds are not getting as clean as they once did. Today went I tanned in bed 8, I saw fingerprints and smudges in the top acrylic. Also, the worker did not welcome me into the store, just asked for my name and what bed I'd like to go into.
January 5, 2019





Tanning associate was very knowledgeable and friendly. The rooms were clean and the bed with both bronzing or light therapy is wonderful. The only dislikes are that products aren't price marked and there aren't mirrors in the rooms.
March 18, 2018





March 10, 2018





February 22, 2018





Have had a great experience both times I have been in. All questions answered happily and great customer service
December 10, 2017





salon is always very clean and the girls are very nice!!(:
November 19, 2017





Hannah :))))
June 12, 2017





I love tanning at your locations. Your staff is awesome and always smiling. Your bulbs always feel new. And the stores are always clean. Plus the rewards program is amazing!
June 9, 2017





Lisa is the reason for my purchase. If she is to continue to deliver the outstanding customer service she needs to have time for herself as well. Although she never complains I know what it is to work 2 full time jobs and be spread to thin and not be respected for the effort.
June 5, 2017





Love the manager at by PBT!!! She knows everything about all lotions, etc, is always helpful and super cheerful!
May 24, 2017





May 15, 2017





All the employees are very friendly and always willing to help with any questions or concerns I might have.
April 11, 2017





I was disappointed in unevenness of my Mystic Tan. They switched from Versa Spa to Msytic. With Mystic it seems like you have to pay extra for everything. I feel like it's a kind of bait and switch. The extra charges are why I switched from a Mystic salon to a Versa Salon originally. Now my Salon has switch. I'll try for a while.
April 10, 2017





The staff was really helpful. I'm still getting use to the new spray tan booth but I think once I do I will like it.
March 12, 2017





Heaven was absolutely wonderful. She made me feel comfortable about the entire experience! :-)
February 16, 2017





Clean, nice space. Hi tech beds. Knowledgeable staff.
January 27, 2017





The ladies are always helpful and amazing!!!
December 31, 2016





The staff is always friendly and knowledgeable on products