Palm Beach Tan Creve Coeur
Creve Coeur
Our tanning salon in Creve Coeur, MO is dedicated to 100% customer satisfaction and we're excited to help you find your perfect shade. Stop by, meet our certified tanning consultants and learn more about our state-of-the-art sunless spray tanning and sunbed tanning.
https://maps.google.com/maps?address=Palm Beach Tan Creve Coeur,12412 Olive Blvd, Creve Coeur, MO, 63141&center=38.6733878, -90.4591443
Special Offers & Coupons
Memberships & Pricing
Premier Rewards® Memberships
Palm Beach Tan Creve Coeur location, offers a variety of convenient sunbed and sunless Premier Rewards memberships. Our Premier Rewards members enjoy exclusive offers, free membership upgrades, cash credits and more! Learn more about Premier Rewards.
Sunless Pricing
With sunless spray tanning, you can achieve natural-looking results perfectly matched to your skin tone in just one visit. Palm Beach Tan features Mystic Kyss, Mystic Tan, VersaSpa and VersaPro spray tanning booths.
Learn more about our different Sunless Premier Rewards benefits
Membership
Sunless Diamond EFT
$79.95
Unlimited
Sunless Platinum EFT
$59.95
Unlimited
Sunless Gold EFT
$39.95
Unlimited
2-Pack Pricing
$50
Diamond
$60
$40
Platinum
$50
$30
Gold
$40
Sessions expire 45 days from purchase
Single Sessions
$30
VersaPro
$35
$15
Versa/Mystic
$20
Sessions expire 45 days from purchase
PBT® One™ Memberships
When you simply want tanning at a great price, then PBT One is for you. Choose between Sun or Spray tan for just $14.95 per month with ultra-modern equipment and expert advice from our certified pros. Everything you need. Nothing you don't.
SUNBED
TANNING
Unlimited Level 1 sunbed tanning
Preferred pricing on upgrade sessions
SPRAY
TANNING
One spray tan per month
Preferred pricing on additional sessions
Reviews From Our Customers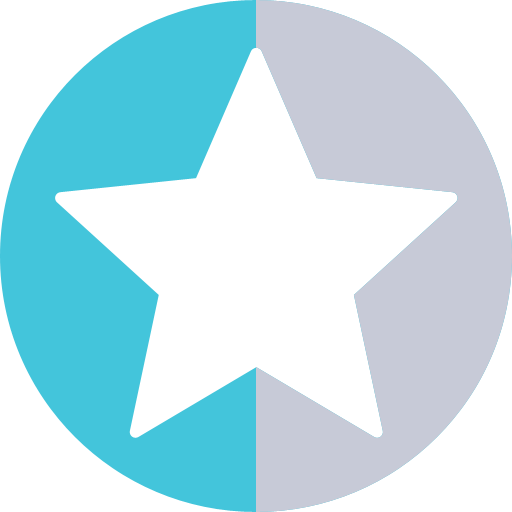 - 69 Reviews
February 13, 2019





Very friendly. Clean rooms. Very pleasant experience.
January 28, 2019





Great service-I was going to go to Fit n Tan but decided to stop in and see what packages you had available. The girl at the desk was so helpful, friendly, and explained it all.
January 22, 2019





Helpful staff
January 5, 2019





The workers at the store in clayton are very helpful..... the best
January 5, 2019





Nice staff!!
December 11, 2018





Always wonderful!
December 5, 2018





December 5, 2018





Always friendly ?
May 16, 2018





Great friendly staff!!
April 24, 2018





Friendly and helpful. That's all I need and that's what I received.
April 9, 2018





Staff was super nice. The lady the was working was by herself and was from the Arnold location. She was very overwhelmed and busy but took care of everyone the best she could, even though there was some people that were rude and not understanding.
April 6, 2018





Need more workers. One person cleaning beds and putting people in computer. Backed up. This seems to be a busy time
April 3, 2018





March 29, 2018





Cassie and Shania a GREAT ASSETS to your store, outstanding customer service to our family!! Great young ladies!! Please keep them safe and make it a top priority for them, please and thank you. As parents we worry about the recent robberies at the Cold Stone Creamery....etc. Thank you for your consideration!
February 27, 2018





The store manager Katie is great, always polite and professional customer service.
February 26, 2018





All the employees there are very helpful a d knowledgeable..... great place .... love to have more locations around
February 21, 2018





Still think upgrades are too expensive. I liked the deal where it was around 30$ for the upgrades for a few months. I do not want to pay almost 100$ to tan a month. I just think that is crazy
February 15, 2018





Girls were very pleasant and helpful!
February 15, 2018





February 15, 2018





No issues. Walk in and get a tan.
January 16, 2018





Always the best!
January 7, 2018





The workers at Creve Cour store are great .....
December 27, 2017





I have been to 3 different locations and 9th hey have all been good
December 10, 2017





Girls were awesome
December 7, 2017





November 25, 2017





Love the staff. Great service and great beds!
November 7, 2017





November 7, 2017





Nice workers great beds
November 4, 2017





Very helpful staff & great products
October 19, 2017





October 19, 2017





Always friendly upbeat conversation! Clean and neat surroundings. So proud of the staff. Very professional group.
September 26, 2017





September 23, 2017





September 13, 2017





Always pleasant! The consultants are always smiling and so helpful! Katie Hope is awesome. She knows the products and equipment so makes the perfect recommendation every time!
August 13, 2017





Always pleasant. The consultants are cheerful and knowledgeable!
July 30, 2017





July 28, 2017





Good visit. Staff friendly. Like the stand up unit.
July 28, 2017





The restroom was clean and neat. I did stand up this time. It was clean. The attendants were very nice. Excellent experience.
July 11, 2017





The girls are always sweet and it always seems to be clean.
June 23, 2017





Wonderful very happy with everthing and miss Elena is great
June 21, 2017





Friendly, friendly, friendly, gals at my location! A smiling face, with a good demeanor, goes a loooooong way!
June 9, 2017





I'd like to see a mid level of membership, I've been told it's either $19.99 for next to nothing or $84 a month for everything with no in between. I'm paying the higher price yet I don't utilize the services enough to justify the expense so I will probably cancel. If there was a $40 a month option that offered what I wanted I'd take advantage of that.
June 7, 2017





Love coming in the Creve Coeur store! Consultants are first class, products are outstanding and I love all the tanning beds! Store manager Katie Hope does a fantastic job!!!
May 24, 2017





May 18, 2017





May 14, 2017





May 7, 2017





I enjoy going into the Creve Coeur store. I have a good routine right now. The consultants always great me with a smile. They make recommendations for the products so I am protecting my tan and my skin. I am frequently asked where I got my tan and recommend Palm Beach Tan immediately. Great products and services and the consultants are top notch!
April 24, 2017





April 14, 2017





Location is very clean and organized and staff was good.
April 7, 2017





The workers are always extremely professional and friendly and helpful. They go above and beyond to satisfy their customers which is fabulous.
April 7, 2017





The workers are always extremely professional and friendly and helpful. They go above and beyond to satisfy their customers which is fabulous.
April 4, 2017





No matter when I come in I am always greated with smiling faces. The staff is knowledgeable about all the products and help me pick just the right one as well as recommend what bed and how long I should go. I recommend PBT to everyone!
April 1, 2017





They were very helpful.
March 30, 2017





Katie and her team are fabulous! They always take the best care of our family (we have two tanners:-)). They keep this location extremely clean and we always feel welcomed!! We were a little disappointed that the tanning bed in room #9 was out of order for three trips we made to the salon. That was absolutely no fault of Katie or her staff!
March 26, 2017





I just moved from the Lake of the Ozarks, so I was already used to the TanCo (now Aria) salon. They had impeccable customer service there. Employees took time to walk you through the different levels while visually showing you a list of the packages. They would inquire what tan you were wanting to achieve and then make suggestions based on my input and what the best deal would be at that moment. I think your staff could use some coaching on customer service. I felt like I was inconvenience to want to start a new membership. I asked what are your package prices.... "They range from $19 to $100." Ok, I thought. So I asked another question trying to figure out your beds. Same response, "They range from $19 to $100." I signed up for the platinum but I really didn't know what I was getting until you sent me this email. Brochures at your store would be helpful!
March 24, 2017





I purchased a VersaSpa membership shortly after you guys bought out Pacific Beach. I received an email shortly after telling me my new store was the Bridgeton location but when I went there I was told they only had the VSPro and that's membership didn't cover that. I started going back to the Creve Coeur location and now the VS has been taken out of there and a new Mystic booth that costs money for additives to the solution has been put in. I'm a little frustrated because I do not like Mystic and now I have to use it because the VS is gone and I can't use the VS pro with my account. And on top of that I have to pay every time I Mystic. At this point I'm thinking about cancelling.
March 15, 2017





I think the best part of palm beach tan is that I never have to wait for a bed to open and the beds always look new and taken care of. Also they have a variety of bronzer beds (which is my go to bed) that you can choose from. All of the employees that I have met through palm beach tan are always in a good mood, very nice, and have helped me through my tanning experience. These days I feel like a pro! Thanks Palm beach !
March 4, 2017





March 2, 2017





February 26, 2017





Great experience each time.
February 26, 2017





Katie has been outstanding to work with and she takes the best care of us!
February 22, 2017





It is very clean and the front desk clerk was very nice. I forgot her name. I look forward to my membership. I think there is a lot I can use for it. I would like to see the blending lotion in the versa spa booth. They didn't have it in there. I wasn't sure if that is normal. All other places I have been too offer the barrier cream for mystic and versa.
February 21, 2017





Girls were super nice place is clean. Only thing bothersome is the pricing.
February 21, 2017





Heather and Katie are taking GREAT care of us!! Alaina had taken the BEST OF CARE of us last year!!! THANK YOU!!!
January 26, 2017





I like it but wish they had more specials and it was a little cheaper .
January 24, 2017





Love PBT!
January 2, 2017





I really do like palm beach tan much better than Pacific tan, it is always very clean and everyone is so friendly and helpful Sincerely, Nancy
December 6, 2016





Great
November 14, 2016





everything is fine except your billing gets screwed up. everyone there is polite and helpfull.