Northlake Village - NOW HIRING!
Palm Beach Tan Charlotte
Northlake Village - NOW HIRING!
Our tanning salon in Charlotte, NC is dedicated to 100% customer satisfaction and we're excited to help you find your perfect shade. Stop by, meet our certified tanning consultants and learn more about our state-of-the-art sunless spray tanning and sunbed tanning.
https://maps.google.com/maps?address=Palm Beach Tan Northlake Village - NOW HIRING!,9401 D Statesville Rd., Charlotte, NC, 28269&center=35.34983, -80.84202
Special Offers & Coupons
Memberships & Pricing
Premier Rewards® Memberships
Palm Beach Tan Charlotte location, offers a variety of convenient sunbed and sunless Premier Rewards memberships. Our Premier Rewards members enjoy exclusive offers, free membership upgrades, cash credits and more! Learn more about Premier Rewards.
Sunless Pricing
With sunless spray tanning, you can achieve natural-looking results perfectly matched to your skin tone in just one visit. Palm Beach Tan features Mystic Kyss, Mystic Tan, VersaSpa and VersaPro spray tanning booths.
Learn more about our different Sunless Premier Rewards benefits
Membership
Sunless Diamond EFT
$69.95
Unlimited
Sunless Gold EFT
$49.95
Unlimited
2-Pack Pricing
$40
VersaPro
$50
$35
Versa/Mystic
$45
Sessions expire 45 days from purchase
Single Sessions
$25
VersaPro
$30
$20
Versa/Mystic
$25
Sessions expire 45 days from purchase
PBT® One™ Memberships
When you simply want tanning at a great price, then PBT One is for you. Choose between Sun or Spray tan for just $14.95 per month with ultra-modern equipment and expert advice from our certified pros. Everything you need. Nothing you don't.
SUNBED
TANNING
Unlimited Level 1 sunbed tanning
Preferred pricing on upgrade sessions
SPRAY
TANNING
One spray tan per month
Preferred pricing on additional sessions
Reviews From Our Customers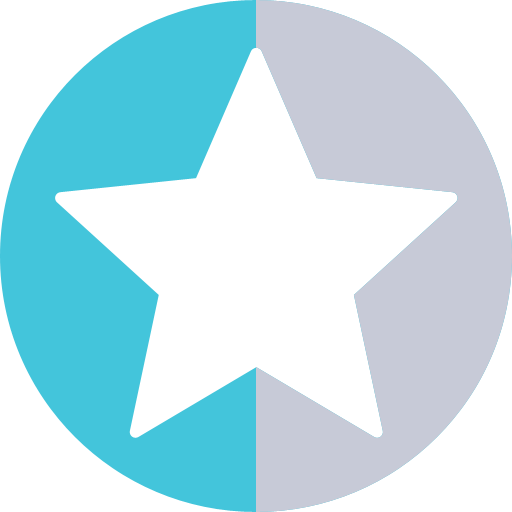 - 106 Reviews
March 19, 2019





In the past week, I have been put in a level below what my package is without requesting it or being told and I have been told a room and undressed/applied lotion only to find the bed had not been set with time and would not come on. I usually visit during my lunch hour and it is very inconvenient that visits are taking longer than they should because of mistakes.
March 3, 2019





Lauren was great getting me setup in he system and on to my first tanning session . Everything was nice and clean and I was in and out in no time. Thank you
February 27, 2019





AMAZING team.... I love these girls!! Great facility. Clean equipment. Lots of supply options...no high pressure sales.
February 25, 2019





I am pleased with the service and facility. I have returned for my 5th season.
January 26, 2019





January 16, 2019





The spray tan wasn't working at the NorthLake location so had to go to Huntersville. Parking was horrible. Will not go back
December 11, 2018





The staff are always very friendly and helpful. The facility is always clean and organized.
December 8, 2018





Very friendly and helpful staff. The girls answered every question I had and have been very helpful.
June 21, 2018





Staff is always very friendly and helpful!
June 11, 2018





I have been very pleased with the facilities and the staff.
April 28, 2018





April 18, 2018





Love this salon. Believe I had a new employee yesterday, wait longer than I was happy with but again, I didn't know this girl and believe she was new. Also, every bed option I would have used needed to be cleaned (except stand up bed) so a litttle longer wait. This is my fav salon, always top notch service so I'm a bit spoiled.
March 29, 2018





March 26, 2018





Overall good experience. Felt a little trapped in having to buy lotion even though i had some at home.
March 25, 2018





The staff is always nice greets me by name and always makes the best recommedations for lotions and products.
March 6, 2018





March 3, 2018





standard experience. Front desk ladies are nice
March 1, 2018





I haven't been in a while and this is my first time with the new spray tan booth. Not a fan. I loved the other booth that you turned 3 times for better coverage. The front and back only spray is not near as good of coverage. Bummer.
February 14, 2018





Love the salon on Statesville... very clean, fast attentive service, love ALL the girls there! Although, I have to single out Lauren... she is AWESOME! She's knowledgeable, helpful, personable, and always kind (all the ladies are). She has a sense of leadership that stands out about her and I always enjoy seeing her there! Thank you for providing great staff & service at the Statesville store :)
February 12, 2018





The people there are very helpful. And take the time to get the tan you want.
February 4, 2018





Great place to get tanned... however they should have a cheaper line of products! Bought 3 bottles 180$ plus two memberships spent 300$!! Can't afford this long!!
January 4, 2018





Exceptional staff - always remember our names and are extremelly friendly.
December 30, 2017





I have Been tanning with PBT since April 2017 and have always had a pleasant experience. Recently i was getting ready to spray and my stores machine was acting up. Everyone was very helpful and got the machine up and running quickly and was kind as can be. Love them! Wish i didnt Have to freeze my account.
December 4, 2017





LOVE my spray tan and the girl at the front desk was super knowledgeable and considerate.
November 7, 2017





Love everyone and all the beds here!
October 14, 2017





I am not happy about the new hours. When I signed up for PBT, you opened at 7 or 8. Now my store isn't opening until 9. One reason I chose PBT was the hours that worked with my schedule. I don't know if I will keep my package now since I can't come in as much
September 29, 2017





September 10, 2017





I really enjoy coming its very relaxing
August 27, 2017





I loved it!!!!
July 29, 2017





Always friendly and informative staff, clean store.
July 22, 2017





Great staff!
July 8, 2017





The women who work at Palm Beach are all great, and helpful with suggestions. I think pbt should have guest wifi for those of us who have to wait to use the one spray tan booth. Or, better yet, maybe pbt could invest in another spray tan booth. It's disheartening to walk in and have 2 people ahead of you-- and NO, I really don't want to use a regular tanning bed. : ) Everyone has guest wifi these days, pbt should get with the times.
July 7, 2017





I love the whole staff at the PBT Lake Norman location!
June 30, 2017





Aleays pleasant and knowledgeable employees
June 27, 2017





Always friendly staff and remember my name! Always clean and great bulbs!
June 11, 2017





Brought a friend this week and the staff was so nice to her for her first spray tan. Thanks!! Love the northlake team.
May 31, 2017





Always great customer service.. Very knowledgeable about products and tanning.
May 30, 2017





May 27, 2017





May 25, 2017





Always friendly and helpful associates; a little expensive, but usually good beds! :)
May 22, 2017





Love the employees they are very knowledgeable, nice and helpful . My only issue is the pricing on the lotions . Even with discounts / sales on them they are still pretty high . Other than that the beds are great to !!
May 1, 2017





Staff is pleasant and informative. Nice and clean environment!!
April 28, 2017





I had a great experience except for one thing - the bed started before I had finished putting on my lotion beforehand! I was able to get the bed restarted, but that was a surprise.
April 23, 2017





Customer service is really nice! The ladies at the front desk know my name. They try to push product as good sale reps should and they always keep my informed on the new deals or coupons that are happening.
March 23, 2017





I always get a bed quickly, friendly staff, and good tanning beds!
March 22, 2017





March 20, 2017





The tour and set up was seamless and easy. What a great team!
March 12, 2017





love this place; just have one issue with it. when offering free one upgrades, I don't like being locked into that price after the month is over. I may not like what I am getting for that price and rather be on the lower lever after experiencing the upgrade level. I also would like to be at my level and have the option to pay a few dollars each time I woul like to experience an upgrade for the day. Thank You
March 1, 2017





The girls in the location 2/28 were awesome. I walked in there with a suspended account and walked out with 3 bottles of lotion, a platinum bed upgrade for 30 days, and a great deal! Thanks to the girls at the Northlake location for your help!
February 26, 2017





love the Northlake location and the staff there. Always have my best interest at heart.
February 5, 2017





January 26, 2017





Everyone is super nice and friendly
January 19, 2017





Friendly staff
January 6, 2017





Always such a pleasant experience for my daughter and I. She spray tans before every cheer competition. I have always tanned but haven't been in a tanning both since kids. Will eventually pamper myself.
December 31, 2016





The staff is friendly and attentive and it's very clean.
November 17, 2016





Very friendly team in Northlake!
November 16, 2016





It was clean and the girl was nice
November 15, 2016





Excellent service, love this place!
November 1, 2016





For well over 6+months the stand up tan booth has been up and down with the majority being down. I try to alternate between the #1 bed and the standup. It is getting close to just changing tanning locations to get what I originally contracted for. Your onsite ladies are very good but they aren't maintenance people. This is poor upper management. Wayne Serrett Northlake Location used in Charlotte
September 27, 2016





Clean salon and very sweet young lady working the desk. She was very helpful and showed me the entire line of beds, explaining them to me as we went along. Clean facilities.
September 12, 2016





I love coming here
August 29, 2016





I love it here. Everyone is always so friendly and the salon is always clean. I've never had a bad experience here..
August 7, 2016





The staff is very helpful and knowledgeable.... they don't try to shove products in your face but they know their stuff. Beds are always clean and available. Probably the best tanning salon I've been to.
July 31, 2016





I had a really good experience
June 26, 2016





When things break or malfunction at a facility, fix them in a prompt manner. I have heard " We are waiting for the maintenance man" for too long.
June 24, 2016





They are very nice in Charlotte North Carolina
June 22, 2016





The tanning booth are sometimes not wiped down, my feet get gross on the bottom because of this and it almost slip when getting I if they're not wiped down. Staff is friendly
June 22, 2016





I love my experience at Palm Beach each time! The ladies that work here are always so sweet, helpful and knowledgeable. As well as the beds being great!
June 20, 2016





I've just became a new member and have been 2 times now . So far I've an awesome experience!! Everyone there is very professional, helpful, nice and very knowledgeable. Also the beds are amazing !! I look forward to being a member here for a long time !
June 2, 2016





Trash cans would be nice in the rooms. A full length mirror on door would be great for when you have to get dressed to go back to work.
May 29, 2016





have tanned for years, different locations, this by far is the most enjoyable, clean, upbeat, friendly staff EVER
May 25, 2016





Love your salon. Very nice staff!
May 20, 2016





May 17, 2016





Great staff!Pricing for spray tans,tanning beds very reasonable. STAFF Always happy you came in!
May 12, 2016





i was disappointed to find out , even though I have been a member for a while now, I don't have any discounts on lotions other than the Diamond line which is overpriced to begin with. Even if the weren't overpriced, I don't like the smell.
May 2, 2016





You guys are the best! Employee's know me by first name and also always tell me how good I look. They also offer products and solutions to help better my tan.
April 28, 2016





It has been good just started beds are clean and staff friendly I just wish they showed me how to use the beds I was put in a different one that I never used before and I couldn't use the music or the fan but I still am living my results
April 28, 2016





It has been good just started beds are clean and staff friendly I just wish they showed me how to use the beds I was put in a different one that I never used before and I couldn't use the music or the fan but I still am living my results
April 28, 2016





It has been good just started beds are clean and staff friendly I just wish they showed me how to use the beds I was put in a different one that I never used before and I couldn't use the music or the fan but I still am living my results
April 28, 2016





It has been good just started beds are clean and staff friendly I just wish they showed me how to use the beds I was put in a different one that I never used before and I couldn't use the music or the fan but I still am living my results
April 26, 2016





Awesome service, awesome cleaned
April 13, 2016





the Northlake location is awesome
April 10, 2016





April 5, 2016





No problems. Staff great. Tanning slow though.
April 4, 2016





Showing new customers around and how everything works would have been great
March 31, 2016





The lake Norman and Morrisville locations are the best and the girls are great
March 29, 2016





The ladies are extremely helpful and friendly. They give good advice and I would highly recommend.
March 17, 2016





March 16, 2016





The whole experience was great! The girl that helped me was very thorough in explaining every different type of package. She helped me decide which type of tanning lotion was best for my body type. She was very knowledgable and super helpful. Definitely will keep coming back!
March 15, 2016





I absolutely love tanning with Palm Beach Tan!!! The staff is excellent and always helpful with and questions I may have...:)
March 11, 2016





Great
March 10, 2016





It isnt anything i havent seen before. I feel like the skincare could be updated a little bit theres not a whole lot of selection.
March 9, 2016





Awesome Service - love Sydney
March 8, 2016





Great service picking out a package and lotion to help get me sun kissed for summer when its not easy to tan my light skin tone. I have been the past two days and its been a very nice experience.
March 7, 2016





March 7, 2016





March 4, 2016





Beds need some maintaince and staff needs to be more friendly.
March 3, 2016





Why can't you fix the radio option in the bed in room #1 ? It has not worked for MANY months. The staff overall is excellent and accommodating.
February 22, 2016





Everyone is very friendly and super helpful when explaining the different beds and products!
February 11, 2016





I've always had a great experience. Very convenient hours, fantastic pricing on unlimited tanning, friendly and professional staff, and clean beds.
January 31, 2016





I really wish the aromatherapy beds worked. The mister beds don't work either. They are advertised as functional, but are not. 80.00 mth is not cheap. I expect all of the features of the beds to wotk.
January 27, 2016





Sydney does a great job with signing up new customers and checking in when I arrive.
November 6, 2015





November 5, 2015





Best part of my day
November 5, 2015





Staff always nice and helpful. I would like to say it was really disappointing recently when I purchased upgrade and every time I went to use upgrades purchased (both at this location on Statesville Road and Park Road) I was in a bed that had bulbs out.
October 2, 2015





Love the palm Beach I go too, it's always clean and friendly, very helpful on keeping me informed on new lotions n other tanning products.