Palm Beach Tan Charlotte
Town Center Plaza - UNCC
Our tanning salon in Charlotte, NC is dedicated to 100% customer satisfaction and we're excited to help you find your perfect shade. Stop by, meet our certified tanning consultants and learn more about our state-of-the-art sunless spray tanning and sunbed tanning.
https://maps.google.com/maps?address=Palm Beach Tan Town Center Plaza - UNCC,8550 University City Blvd., Charlotte, NC, 28213&center=35.2960179, -80.738867
Special Offers & Coupons
Memberships & Pricing
Premier Rewards® Memberships
Palm Beach Tan Charlotte location, offers a variety of convenient sunbed and sunless Premier Rewards memberships. Our Premier Rewards members enjoy exclusive offers, free membership upgrades, cash credits and more! Learn more about Premier Rewards.
Sunless Pricing
With sunless spray tanning, you can achieve natural-looking results perfectly matched to your skin tone in just one visit. Palm Beach Tan features Mystic Kyss, Mystic Tan, VersaSpa and VersaPro spray tanning booths.
Learn more about our different Sunless Premier Rewards benefits
Membership
Sunless Diamond EFT
$69.95
Unlimited
Sunless Gold EFT
$49.95
Unlimited
2-Pack Pricing
$40
VersaPro
$50
$35
Versa/Mystic
$45
Sessions expire 45 days from purchase
Single Sessions
$25
VersaPro
$30
$20
Versa/Mystic
$25
Sessions expire 45 days from purchase
PBT® One™ Memberships
When you simply want tanning at a great price, then PBT One is for you. Choose between Sun or Spray tan for just $14.95 per month with ultra-modern equipment and expert advice from our certified pros. Everything you need. Nothing you don't.
SUNBED
TANNING
Unlimited Level 1 sunbed tanning
Preferred pricing on upgrade sessions
SPRAY
TANNING
One spray tan per month
Preferred pricing on additional sessions
Reviews From Our Customers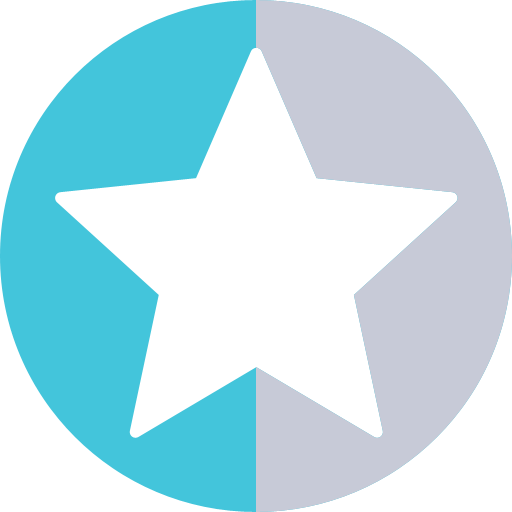 - 97 Reviews
March 22, 2019





I can only afford level 1 and they are fantastic beds!! I came from South Beach tsnning and I'm very impressed with PBT
March 19, 2019





Great customer service
March 13, 2019





it's been great!!
February 25, 2019





Always able to come in and out, staff is super friendly!! Very clean!!
February 3, 2019





Taylor makes every visit exceptional
January 22, 2019





Brook is the BEST! She always knows my name and Takes care of me right away! She is so friendly and knows how to treat a customer.
January 20, 2019





December 5, 2018





July 11, 2018





It's very clean , the girls are always friendly, great location for me.
April 18, 2018





April 14, 2018





New place is awesome!
April 13, 2018





I always look forward to coming into PBT , it's such a pleasure! The staff is incredibly friendly and helpful, the salon is clean and bright, and the beds are comfortable and relaxing.
April 11, 2018





Palm Beach is so clean and organized. I love tanning here. The past couple of years I've tanned via groupon in a tanning bed, and the experience was not very good. They controlled the timer up front and there were a few times that it wasn't set and I either had to call the front desk or get dresssed and go up front and ask them to turn it on. I was always rushed to get undressed and get my lotion on because the timer would start and I wouldn't be ready. I will definitely be telling people about Palm Beach!
April 9, 2018





Staff always friendly
April 6, 2018





Great! The faculty is super helpful and the facility is always perfectly clean!
March 21, 2018





March 20, 2018





All employees are knowledgeble and pleasant to deal with.
February 27, 2018





I definitely love all of the options offered at PBT and the tanning experience in general! My only struggle comes from the hours of operation in addition to the 24 hour tan law. I would love to see longer hours of operation.
February 1, 2018





I went to the Harris Teeter Blvd location. Taylor was great. She is an asset to your tanning salon. Very helpful, and made my experience great. I am looking forward to tanning with Palm Beach Tan.
January 30, 2018





January 11, 2018





love it here
December 14, 2017





Taylor has a great attitude and awesome customer service skills. She goes out of her way to make you feel like a valued customer.
November 29, 2017





Im confused as to how I pay $40 a month for unlimited tans but still every time i go in for a tan I pay at least $17 each session...
November 1, 2017





Brittany is amazing and very helpful
October 17, 2017





PBT is very good. Excellent facilities and the staff are very friendly. What you need is a more varied plan structure. More levels, more plan price options.
October 13, 2017





August 7, 2017





July 14, 2017





July 12, 2017





Store manager helped pick out spray tan products. He was very friendly and patient.
July 3, 2017





Average. Went in to cancel my service but the lovely girl behind the counter convinced me, a grown man, to get a spray tan. I am now currently orange.....
June 23, 2017





May 25, 2017





May 24, 2017





I've been going to PBT since before it was PBT. I noticed this year that the bulb in the beds don't seem to be as effective as they usually are . IT is very disappointing.
May 16, 2017





May 16, 2017





May 7, 2017





April 27, 2017





As a rewards member of many years I use the mystic spray tan, however this year is the 2nd time in a row for my birthday you offer me a free sunbed and will not offer me a free spray tan, I would really appreciate one free spray tan ($5.41) credit for dark & mochoa, to be used towards my next visit. Thank you for your consideration.
April 25, 2017





Taylor makes every visit a special treat. She keeps me informed on all new products. Sge is an asset to your company.
April 20, 2017





I LOVE my tanning salon! Every time I walk in I'm treated as a person and not just a customer. I never have to wait to lay in a tanning bed, it is always clean, and I'm always greated with a smile. I always look forward to my tanning session!
April 15, 2017





Alex answered all of my questions and she made me feel extremely comfortable with the mystic tan.
April 12, 2017





Lotion prices are extremely high
April 12, 2017





April 12, 2017





Great clean place
April 11, 2017





Everyone is always so nice, especially the manager Taylor, very helpful and always willing to help with my questions
April 9, 2017





I love tanning here! There are always specials going on, and they are open at really convenient hours, so I can basically tan whenever I need to.
April 6, 2017





April 4, 2017





I typically always have a great experience when visiting PBT.
March 21, 2017





March 2, 2017





Everyone is always very friendly & super helpful there...I've never had a bad experience...always excellent customer service:)
March 2, 2017





The tanning beds are always clean and kept up well and the people that work there are so nice! I love going!
February 28, 2017





February 23, 2017





The last four times I have gone into the Grande Promenade location, the mystic machine has been broken and I have not been able to spray tan for the past month. It frustrates me that I pay for a membership, monthly, but can't even use what I am paying for. Very disappointing.
February 15, 2017





Everyone is always friendly when visiting. Tge beds are very nice and I love you upgrade opportunities given and special offers!
January 24, 2017





I started coming to PBT about 2 years ago and have loved it ever since. The beds are always so nice and clean and the staff is always so friendly. The staff always knows the best advice to give if I ever have a question about a product or which bed I should try.
January 16, 2017





I think you should have the $10 spray tans twice a week or at least bring the once a week back on Mondays.
January 4, 2017





Love Palm Beach, been with them for several years and have no complaints!
December 30, 2016





Taylor has amazing customer service. She is very knowledgeable and always her suggestions are perfect.
November 20, 2016





Added a bunch of things to my purchase without asking me or giving me the prices. Guaranteed the value of certain products and after my spray tan I looked like an oompa loompa.
November 1, 2016





I had 2 different promos that were emailed to me as a stay n save member. The girl working had no clue as to how to ring in the promos and just kept telling me what she had on her register screen
October 28, 2016





Enjoy the salon, all associates are so helpful. I like that they know me by name and what I am there for. Thanks
September 16, 2016





always a pleasure to come here - seems the mystic is in great operating condition
September 7, 2016





I am not from the Charlotte area but I just recently moved here for school. I used the PBT in Winston for spray tanning and purchasing tanning lotions and loved it. I absolutely LOVE PBT in Charlotte. The girls are so sweet and informative about everything. There is never a wait when I go in, I always get the bed I want. The price is great for a student for what you get (beds are high quality, MP3 Players in most, if not all, of the higher levels, shoulder and side tanners, mists, complete control of the machine, etc.) a little pricey for regulars but it's definitely worth it. I trust everything about PBT as I've seen them change out towels and goggles in the rooms and I've also watched them clean the beds myself. Couldn't ask for more here!!
August 16, 2016





The staff is professional and knowledgeable of the services that their facility provides. They recommend what is best for the customer.
July 27, 2016





Went in around 7pm last night and no waiting, in and out in no time. thanks for all you do.
July 1, 2016





I really enjoy your University location. Everyone there is so nice and friendly. I also appreciate that the store stays open late for us late night people. Keep up the great work!
June 15, 2016





Please create different music and extra station options if possible for stand-up tan room #18 Always a friendly staff !
June 5, 2016





I was over charged 2 months. When going into salon no one greeted me for several minutes and didn't seem very trained. Even though I hadn't been in for over a year the clerk didn't try to explain any of the current options available. I had to ask her to show me how to use bed. She did not explain that there were differences in them.
June 2, 2016





June 1, 2016





Very welcoming group of young professionals. Impressed with knowledge of equipment and programs that they have to offer. Answered all my questions without hesitation and had extra information and advice during tour. Facility is very clean and maintained. I was a customer many years ago and glad I have returned.
May 30, 2016





The ladies are very helpful. However I think it's a safety issue to allow only one young lady to work the evenings without anyone else.
May 15, 2016





May 5, 2016





Prices should be more reasonable. Love the staff. Facility is clean and comfortable.
April 28, 2016





I recently moved to Greensboro from Charlotte and was so excited that there was a location here. As soon as I walked in I was greeted with a smile! Everyone seems friendly and knowledgeable. I look forward to continuing my tanning with Palm Beach Tan!
April 25, 2016





Out of baby wipes for pre spray tanning and after spray tanning to wipe access off hands
April 15, 2016





My services are usually pretty good. Last night, though, they were not. The lady behind the desk was cold and appeared irritated with my questions. I left my lotion at home and did not want to purchase a 10.00 packet, I am guessing she did not like that. Just not pleasant experience.
April 9, 2016





Everyone is exceptionally nice and helpful. If they think that the person in front of me is going to need time to decide they'll call me up to sign in so I don't have to wait. Always knowledgeable and let's me know when there's discounts or specials. Another major plus is the amount of beds and cleanliness.
April 6, 2016





I think the people are really nice and so are the beds
April 3, 2016





March 22, 2016





March 19, 2016





Stop trying to sell me lotion every day I come to tan. It's getting to be intrusive.
March 15, 2016





Very clean center n very nice employees a pleasure to tan there.
March 11, 2016





Everyone is so friendly
March 7, 2016





I came in 3/6 at noon (the grand pramanade location in Charlotte). I cannot remember the name of the girl who helped me, but she did an amazing job. She was very patient answering my questions and very thorough and detailed explaining things. Excellent customer service!
March 1, 2016





Every time I go in, the employees are super friendly and helpful if I have any questions. I am always aware of specials going on as well.
February 24, 2016





My expectations were blown away by the amazing service.
February 21, 2016





Staff is friendly, I think there has only been one time that I ever had to wait for an open bed. Love the free upgrades and incentives every now and then. Definitely keeps me coming back.
February 18, 2016





February 12, 2016





Nice place...friendly staff ,
February 12, 2016





February 11, 2016





January 29, 2016





Good service, clean beds and rooms. They can be a bit pushy on lotions and products but they're doing their job.
January 28, 2016





Everyone is very and helpfu
January 28, 2016





The staff is extremely friendly. They know their clients and try to make the experience a personal one. They are always pointing out specials but not pushing them on you. I am very pleased with the store employees!
January 27, 2016





Extremely friendly staff that are responsive to my tanning requirements.
January 26, 2016





Staff is always friendly and educated
January 26, 2016





January 26, 2016





Very rarely have I not been happy with PBT. Every time I go in I'm greeted with a smile. The staff is generally very knowledgable. There's always a bed open. I've only had to wait twice for a bed. The only complaint I have, which is pretty minor, is that I get asked every time I come in if I need lotion. If they took the time to look at my history they would know I've spent hundreds of dollars with them and will tell them when I'm ready to buy lotion again. Maybe if management would train staff differently this wouldn't happen. Other than that I love PBT!!