Ballantyne Commons East - NOW HIRING!
Palm Beach Tan Charlotte
Ballantyne Commons East - NOW HIRING!
Our tanning salon in Charlotte, NC is dedicated to 100% customer satisfaction and we're excited to help you find your perfect shade. Stop by, meet our certified tanning consultants and learn more about our state-of-the-art sunless spray tanning and sunbed tanning.
https://maps.google.com/maps?address=Palm Beach Tan Ballantyne Commons East - NOW HIRING!,15235 John J. Delaney Dr., Charlotte, NC, 28277&center=35.0541393, -80.8490182
Special Offers & Coupons
Memberships & Pricing
Premier Rewards® Memberships
Palm Beach Tan Charlotte location, offers a variety of convenient sunbed and sunless Premier Rewards memberships. Our Premier Rewards members enjoy exclusive offers, free membership upgrades, cash credits and more! Learn more about Premier Rewards.
Sunless Pricing
With sunless spray tanning, you can achieve natural-looking results perfectly matched to your skin tone in just one visit. Palm Beach Tan features Mystic Kyss, Mystic Tan, VersaSpa and VersaPro spray tanning booths.
Learn more about our different Sunless Premier Rewards benefits
Membership
Sunless Diamond EFT
$69.95
Unlimited
Sunless Gold EFT
$49.95
Unlimited
2-Pack Pricing
$40
VersaPro
$50
$35
Versa/Mystic
$45
Sessions expire 45 days from purchase
Single Sessions
$25
VersaPro
$30
$20
Versa/Mystic
$25
Sessions expire 45 days from purchase
PBT® One™ Memberships
When you simply want tanning at a great price, then PBT One is for you. Choose between Sun or Spray tan for just $14.95 per month with ultra-modern equipment and expert advice from our certified pros. Everything you need. Nothing you don't.
SUNBED
TANNING
Unlimited Level 1 sunbed tanning
Preferred pricing on upgrade sessions
SPRAY
TANNING
One spray tan per month
Preferred pricing on additional sessions
Reviews From Our Customers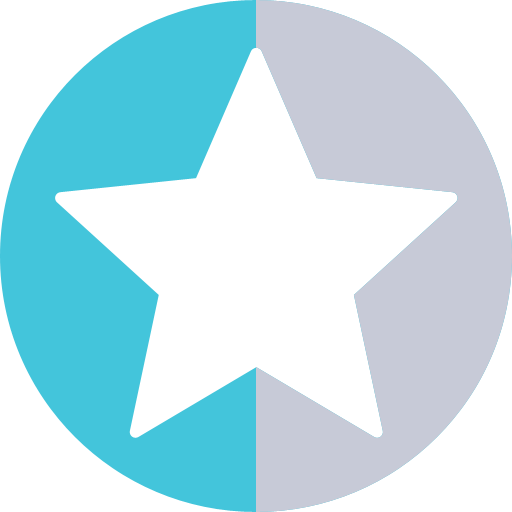 - 157 Reviews
March 22, 2019





Always a pleasant experience
March 15, 2019





I go to Sycamore Commons so why is this from the one at Ballantine Commons ?
March 8, 2019





Staff is always for friendly and helpful when I have any questions.
March 5, 2019





Everytime I walk into the establishment to tan there are multiple girls sitting on the counters either doing homework or eating food. One girl may assist me but the others being paid to work don't even hesitate to get up off the counter when patrons are around.
March 3, 2019





Miles makes everything about my visit great !!!
March 1, 2019





Extremely helpful employees! Always a great experience.
February 28, 2019





The associates are so friendly and knowledgeable. Always willing to give recommendations on what bed to utilize and how to maximize the personal tanning experience
February 27, 2019





February 13, 2019





If i could give 10 stars ⭐ i would!! Excellent staff (Miles) excellent service !!
January 29, 2019





I love everything about pbt!!! From the moment i open the door and step i sode im met with an amazing staff
January 25, 2019





Great
January 19, 2019





Went to the Quail Hollow Location and Super clean and nice and lots of beds and options. The employee who helped me, named Brendan, was FANTASTIC! VERY knowledgeable about skin care and the beds and the best way to get the best tan and color while taking care of my skin. I have returned several times and the other staff is good as well but Brendan remains the star of Palm Beach for me. Thanks! Heidi
January 5, 2019





I recently moved from a Northern Virginia location and have had the most wonderful experience at this location. On my first visit, Miles was very welcoming and knowledgeable about all the products. I didn't feel pressured to purchase anything but since he explained the benefits of products I purchased some. I have been back a few times since my first visit and Hannah is always welcoming when I come in. She makes sure to let me know which beds have new bulbs and adjust my time appropriately. I have been in when the store is extremely busy and she addresses each customer with efficiency and a smile! Great job!!!
December 28, 2018





Always love your employees !! They are so nice and know me by first name and even bed preference . Wouldnt ever tan anywhere else !!!
December 27, 2018





Myles and Julia are the two nicest people I have met in a very long time! They are so friendly and amazing!
December 11, 2018





December 6, 2018





All the employees are very nice. I would say the quality of the beds is inconsistent from one bed to another in the same category. For much less per month, I got a much better tanning experience at planet fitness. I signed up for a one month package and probably won't sign up again because of the price and bed quality.
August 14, 2018





Miles is just awesome , and the short dark haired girl , (I only see her occasionally) but she is really sweet !! They always have me pulled up in the computer before I even get in the door and know my favorite bed ?☝️
June 29, 2018





Everyone is great in Ballantyne They remember your name and it's always clean
April 28, 2018





You have the best staff ? Charlotte and miles are always awesome, they have me pulled up before I get in the store. I wont tan anywhere else
April 28, 2018





New employee at the Ballentyne location. Today was the fourth time I've encountered her there. I always enjoy tanning at this location BUT NOT when she's there. She never looks up , never greets, acts like she's doing me a favor by being there. I believe her name is Alissa but I'm not sure. Going forward I will call and find out who is working, she makes me very uncomfortable and I feel unwelcome.
April 27, 2018





Myles and His crew were very helpful, friendly and not pushy.
April 16, 2018





April 13, 2018





Alexis is the best !!!!
April 11, 2018





Caroline is the sweetest, most genuine person that you could ever hope to employ. She greets everyone with a smile and a welcoming hello. Do whatever is necessary to keep her!!! The new male manager though is terribly intrusive and rude.
April 10, 2018





Staff has been very helpful. The beds are great.
March 8, 2018





Glad to get back after winter break. But so aren't a lot of others this time of year. There was over 10 people all coming in at once, which is a lot if there were two people working. Unfortunately, there was only one staff member working. She was fantastic and efficient, but seems it would be wise to schedule two people during peak times.
March 7, 2018





I want to recognize the young lady who was working Wednesday March 7th, PM shift around 730pm when I came in to tan. She had a line of people when I arrived — I was in no hurry so I didn't mind waiting, and people continued to come in after me here and there who also had to wait. She handled everyone so professionally and efficiently. She acknowledged everyone who walked in and delegated her duties strongly. She didn't seem flustered or rushed & was quick and attentive. She took the time to help me understand my options and educated me on products and services as well. After my tan, she asked how I liked the sample lotion and promoted the bottle for next time I'm in. She mentioned she's only part time at this location, but every time I come in to tan and she's working, I know I will receive outstanding customer service. Side note: Maybe consider having a second team member during peak evening hours especially when there's a good sale going on? :-) it would allow an opportunity for your great employees to consult/sell without contributing to other client's wait time. Thank you!
February 21, 2018





February 12, 2018





February 7, 2018





February 4, 2018





great manager -- super friendly and helpful my first time in! :)
February 2, 2018





Always the best!
January 22, 2018





Very friendly and helpful.
January 7, 2018





Gage is always so nice!
January 5, 2018





great service, associates always helpfull
January 4, 2018





November 12, 2017





I tan at the Ballantyne location and the staff is so amazing , super friendly and it's always super clean . Tiffany is a great asset to pbt. I love everything about your salon and wouldn't tan anywhere else
November 9, 2017





It would be nice if the music worked in the beds. Employees are always great!!!!
November 1, 2017





Great service, clean and easy tanning
October 30, 2017





Rachel was great today at Sycamore Commons from the minute I came in until I was leaving. Thanks for the help with lotion and bed selection Rachel.
October 13, 2017





Gabe is an absolute rockstar. He is always so happy and greets you with a smile. He is a fantastic asset to your salon.
September 12, 2017





August 26, 2017





August 16, 2017





July 14, 2017





July 12, 2017





Almost everyone of the employees are good, some are mot and a few are GREAT! Just wish I didn't have to remember to ask about surprise upgrades, they should just tell us. I've been using the Ballantyne store for awile now & was never given an explanation of the facility. Walked myself around last night & found some samples & various other useful items I was never made aware of. All in all, your store is pretty clean & very quick to answer questions & give great explanation, but ya gotta know what to ask for.
July 11, 2017





Would be nice if they tell you about a free upgrade at the beginning of it and not after 2 weeks!!!
July 7, 2017





Best place I have ever tan at. And I've been in a lot of places due to traveling.
July 4, 2017





I absolutely love this tanning salon. Every staff member is super friendly and helpful. The beds are amazing and always well cared for. It's the best tanning salon I've ever been to.
July 3, 2017





June 22, 2017





June 14, 2017





Every time my husband and I tan there Tiffany the manager has always been super friendly! The palm beach crew is very friendly. We get an amazing tan and always complimented on how tan we are. Super happy with Palm Beach Tan.
June 13, 2017





I am so happy you finally got a new Mystic machine!
June 11, 2017





June 8, 2017





No wait that was great staff as always love them still smelled of bad bo
June 8, 2017





Bed I wanted was ready it was clean but the entire building smelled of bad body odor
May 26, 2017





Store manager----Cant remember her name is super sweet...........And know her clients by name which is very impressive.........Salon is very clean as well
May 12, 2017





I always am greeted as friend and that makes me feel very comfortable staff is very professional sometimes i wish staffing would be more as in high times sometimes only one employee can't handle all customers and wait time is because of being short staffed
May 8, 2017





I went to the salon on Wednesday 5/3. The girl stated the versa was ready and she would go clean it and get me right in. I sat on the chair for about 25 min and no one was at the front so I finally left. I went to the salon Friday 5/5 and waited for the girl to come out. Then the machine broke. I pay 80.00 a month and expect to be able to get the service and product. It's very disappointing that it seems to always have an issue.
May 6, 2017





Always pleasant staff, knowledgeable, easy process. Clean locations.
May 4, 2017





So far the beds are great and customer service has been great. Just need to educate all of your employees on how your coupons work, so that they can educate the customer properly. Other than that, I have had a great experience with the Ballantyne location.
April 27, 2017





My Palm Beach Tanning location is friendly, inviting and very clean! I have not had a bad experience and they never push to sell me something I do not need. I asked for lotion recommendation and got a variety of suggestions with viable reasons for the referral of the product, all in varying price points. I could not be more pleased!
April 26, 2017





Everyone has been very nice & helpful
April 20, 2017





Staff wasn't very friendly and doesn't care ab their customers. I like the tanning beds but I went on my lunch and stood there for a while before I went down the hall looking for someone to help me.. all while there was a lady trying to sell products right in front of me at the front desk, the customers proceeded to tell her she can check me in then continue with them and she responded "there's 3 of us here today" and ignored me standing there and continued selling
April 20, 2017





Very pleasant staff this year
April 9, 2017





Hello My name is Diana Buckner , I'm new to SC. I had tried a couple of tanning salon's before I found your place. It was terrible, all the beds were so out dated. I wasted my money in them. I was happy to Your salon. The beds are awesome. Staff are very friendly. The salon is always clear. I got my money's worth and then some. Thank you, Diana Buckner
April 8, 2017





Your employees are great, they just need help. It is too busy for just one person to check people in, clean beds and handle new memberships.
April 4, 2017





The manager Tiffany is awesome and the staff are super friendly! The tanning beds are always cleaned and fast service! Everyone always ask how my husband and I get so tanned and our response is always Palm Beach Tan
April 3, 2017





Greg is the best employee. (I think that's his name). Uncc student, from Miami, thin, brown hair. He is always pleasant and talks to everyone as if they r his favorite customer. I am always happy when it's him at the register. You have a great employee in him. Kudos!!
April 3, 2017





First time ever in a Palm Beach Tan location. At the Ballantyne location, I was greeted at the door and offered a tour before having to determine what package I would like to purchase. I have only tanned that day, but starting today I will be visiting daily.
April 3, 2017





The girls are super nice and the waiting time is low if there is ever any waiting time. They greet you when you walk in and say goodbye when you are about to leave. They also are great at recommending products and specials. I have never heard "I don't know or I'm not for sure."
March 31, 2017





Rating Matthews not Ballantyne. Feel like I was taken advantage of with $25 gift card for activating. I ended up spending $26 on product I normally would not have bought. Rep was very deceiving in selling me the product. I love Palm Beach Tan in itself but absolutely hate how management gives incentives to the reps who are always trying to push products on you. I am always leaving there feeling like I have been taken advantage of.
March 30, 2017





Great customer service and no wait times
March 12, 2017





March 2, 2017





Just unfreezed my account. Tan here i come
March 2, 2017





personable staff and clean
March 2, 2017





personable staff and always clean
February 26, 2017





I got a mystic tan Friday night and I am so disappointed in the results. I had requested my usual, which included the mocha additive but my tan definitely is not the color it usually is,so I think it was left out of the bottle. My tan is orange and uneven and not dark at all, even though I got mystic dark. It has already started to fade considerably and it's been less than two days.
February 20, 2017





I just had my account upgraded from spray to a pkg of level 2. The lady was very polite and gave me all my options, opinion on how long I should go. I was in and out very quickly which is what I needed with a busy travel and work schedule.
January 16, 2017





January 6, 2017





Clean beds and nice rooms
December 31, 2016





December 4, 2016





Always treated well.
November 7, 2016





Please acknowledge the consultant who helped me on my most recent tan on Friday 11-4. She's always friendly and super knowledgeable. Thank you!
November 3, 2016





I love to tan here! Everyone is so personable and helpful in finding me the best deal ever! I love being tan! thanks!
November 1, 2016





October 27, 2016





September 17, 2016





September 5, 2016





Your ballantyne location is the best . The friendliest staff and the best beds, compared to your matthews location. The best value around..Thank you , keep up the great service.
September 3, 2016





I wish there was a way to know when my prep time was going to be up. I have a few things to prep and have encountered the bed starting automatically and missing out on my time.
August 30, 2016





I routinely visit the Pineville and Ballantyne Salons in Charlotte, NC and am always pleased with my visit. Whether it's a quick tanning bed nap or a quick VersaSpa spray I always feel comfortable with the staff and feel 'a better shade of me' when I leave from the quality of products offered. The staff always ensures I am aware of any pending rewards on my account so I don't lose out and are always quick to remedy any issues with the booths (on the rare occasion that something doesn't work just right). I wouldn't pay $80 a month for bottom level service so speaks volumes that I have been paying that amount for several years now. Great job and keep it up. My tan depends on you!!! :)
August 22, 2016





Clean establishment, knowledgable staff.
August 16, 2016





Kara Armstrong is a great asset to your company! Service from her is the best! All of the employees at my shop should be rated excellent! They are the best of employees!!! I would give them all a big bonus if they worked for my company! I searched for good people like these! How lucky palm beach tan is to have these young folks with your company!!!!
August 15, 2016





Thank you!
August 3, 2016





Love the upgrades, lotion discounts, $20 towards lotions... It makes being a member great. I just wish being a member didn't cost so much!
August 2, 2016





July 15, 2016





Love tanning and it's convenient the hours accommodate me and the customer service Katelyn gives is superb.
July 7, 2016





Had a great experience and got great color!
July 4, 2016





Always had a great experience each time I tanned here. Staff is always very informative and helpful.
June 18, 2016





June 15, 2016





Very clean and efficient salon. I never have to wait. Very friendly staff
June 13, 2016





Your Staff is always so helpful and friendly at the Ballantyne - Conlan circle location in Charlotte. The facility is clean and energetic.
June 11, 2016





June 5, 2016





I enjoy Palm Beach Tan. The equipment is always clean and new! The staff is very helpful and informed. The specials are good and this is important to me. I don't like to waste my money. Thank you
May 31, 2016





May 23, 2016





Matthews, NC Salon needs another spray tan booth or a least two in good working order. I didn't mind going to the Versa until I got in it and had no results. My time is more valuable than having to make two trips. It was very frustrating, so it makes me not want to ever go in that booth again.
May 20, 2016





i lve tanning at PBT 4 mornings a week - unfortuneatly im having to put on hold at this time because I cant afford the 45 each month right now
May 17, 2016





Overall I have had a good experience this past month (first month with PBT). The beds are great quality, salon is very clean, no wait time. The only thing that is sometimes inconvenient is the "sales pitch" the employees are required to do. Many people come to tan to relax, or for a quick in and out errand. Working in sales myself, I know these employees are made to pitch things to customers, so I do not hold that against them lol but sometimes I do not have 15 additional minutes for someone to try and convenience me why my already expensive tanning lotion, isn't as great as what PBT offers at a seriously inflated price.
May 16, 2016





May 15, 2016





Staff is always helpful and pleasanthe. The place is always clean.
May 13, 2016





May 13, 2016





Every time I go in, friendly fast service and I never have to wait. Very pleasant atmosphere.
May 12, 2016





Today was my third visit...n I was disappointed....i am a brand new customer to palm beach n I feel like I know nothing about the beds...i was waiting on a bed and was told i was next and another customer was put in the bed before me....I feel like they could have offered to put me in another bed ... the one i asked to go in was overheated...i was trying to beat the storm... my son ...daughter n I signed up and are tanning...this is our first experience with any palm Beach ...my son likes stand ups n both days he has tanned he was told the music to tht bed was broken....and the mist was not working on the bed that I was put in...we are trying to tan for a cruise we have in 37 days...the first day was the best experience...i was hoping it would always be tht way...we are driving all the way from foet mill sc total here
May 11, 2016





First time ever tanning at a palm Beach salon....and it has been a great experience so far
May 6, 2016





I think your facility is clean and staff are very nice. My issue is with your company nickel and dimeing your clients after paying for a service that one assumes is worth the fee... I have had two memberships with you totally about 11 -12 years. Your quality of spray tan has lessened over the years, choices reduced in color options. I think having to pay for a frangrence additive is insulting. Not only was it free before, you should create a better smelling product from the start. Add to the fact when I wish to tan in a regular bed, the price is way to high considering I pay a good amount and for SO many years.... What loyalty motivation is that? When I do get a loyalty perk, they have been more expensive than what I normally pay - check my record.... I got zero for my big anniversary - just more spam emails.... Add to all of that, you can not update your credit info on line or freeze an account. When card doesn't work on auto pay due to a new issued card, rather than get a message, I get a fine. One time, after I had gone up to your storefront to update (our card was illegally used by a stranger elsewhere and the bank froze the account until they had reached us - then issued us new cards), I still got a charge.... I have received warnings one time, sent to me at 5pm on a Friday night, telling me I had to update by close that day! That was ridiculous. All in all your staff, your storefront and your convenience of location are why I remain a customer. I don't enjoy the up-selling of products that "I should buy" at the desk that will make the tan last so much longer, your product should anyways.... And I certainly think you loyalty program is not much... I appreciate the option to freeze the account when needed, and I do appreciate the products you make free of charge in the spray booth. Hope my honest feedback can be useful to you... But please don't allow others other than PBT, contact me via email. Thanks!
May 6, 2016





May 4, 2016





April 28, 2016





I went to a new tanning salon and I had a great experience!
April 27, 2016





Had a great experience at a new tanning salon!
April 26, 2016





April 25, 2016





Great staff
April 20, 2016





April 16, 2016





Great spot, clean and staff is personable all the time
April 15, 2016





Matthews, NC location needs another spray tan booth. I usually use the Versa when Mystic is backed up, but the last time I used it, it messed up and I ended up having to come back that evening for another spray tan. That was very frustrating on my busy schedule. The next two times I came in, the Mystic was backed up and the Versa was still down.
April 15, 2016





clean - friendly reps - really busy in morning - only 1 rep on when I go in at 7am - suggest shld have 2 reps at all times
April 14, 2016





Everyone is super friendly and bronzing beds work great!
April 9, 2016





I received a free upgrade for my birthday and loved the bed so when they had the 2 for $10 upgrades during appreciation week, I purchased them. When I went to the location on Pineville-Matthew/Carmel Road, I asked to use one of my upgrades. The worker brought me to a bed that was totally different than the one I used at the John J Delaney location. I pointed that out to her and she said that this bed was a top of the line bed. I explained how I loved the misting effect of the upgraded bed that I recently used. She said that the bed she was putting me in also does that but then added that it does when ot wants to. I have the worker the benefit of the doubt and used that bed. I was extremely disappointed. It did not mist not even one time. My color results were the same as uf I used a regular level II bed. I then returned back to the John J Delaney location and used the 2nd upgrade that I purchased. The bed worked as it should. I enjoyed the misting as well as the resulting color. The staff at this location is always friendly. I am however dissatisfied with my experience at the othet location. I completely wasted a purchased upgrade.
April 8, 2016





March 29, 2016





ON last visit, I had to wait an excessive period of time as the bed I was assigned was not setup to run the session time prompting the technician to wait for the Manager who was apparently in the bathroom. Apparently setting up the session time requires a manager. I also am constantly having to explain who I am since the technician who signed me up misspelled my name in the system. Lastly, I was told a monthly rate that turned out to be incorrect and almost double what I was quoted.
March 26, 2016





The staff at my salon here in Ballentyne are superb!! Professional caring knowledgable. They are to be commended for their excellance!
March 24, 2016





The manager there is great!
March 23, 2016





Tan was uneven in some areas and after purchasing a scent , I was still able to smell the sun tan spray.
March 23, 2016





March 23, 2016





I love the beds and great costumer service. Cleanfacility & quick service.
March 19, 2016





March 15, 2016





The girls at the front desk are always inviting and smiling. Nice to be greeted evertime I come, by someone that is happy!
March 14, 2016





Everything was great but there are always supplies missing when I use the spray tan. This last time there were no cotton swabs or goggles.
March 12, 2016





Top notch salon with very clean equipment! Zack is amazing, so knowledgeable with products and service, very sweet!! Definitely an asset to the company and clients!!
March 11, 2016





Clean people are so nice and location is awesome . Price is kinda high
March 9, 2016





I joined last year and loved it. I did not plan on rejoining due to joining a gym that had tanning facilities. After trying them, I decided to rejoin your salon. I have only tanned once so far but it was great. The new location is clean, convenient and just as great as the last location.
March 7, 2016





I reinstated my membership and the person that helped me was really professional and informative. (sorry I cant remember her name). I went Saturday morning at 8:00 a.m
March 3, 2016





Everyone was friendly I've been with palm beach tan in multiple states always a good experience
March 2, 2016





March 1, 2016





March 1, 2016





February 28, 2016





Love my new Tan
February 24, 2016





February 23, 2016





Zack was such a great help! I love the bed late at palm beach and am super excited I picked this location :)
February 23, 2016





February 16, 2016





The staff in this store, especially Kara, Zach, Tiffany, Katelyn and Katie are a superior asset to your organization. They are the reason we keep coming back, and choose that location as our store of choice.
February 9, 2016





my first time at palm beach tan - the beds are awesome - Kara the sales associate is awesome - I do have to say the price is more than I was paying at my local tan salon I cancelled my membership and signed up for palm beach tan because it is closer to where I work and I can go at 7am when they open before work or if I have an hour lunch I can go at lunch time - hours are great and I love that I can tan - put my make up on there in front of nice mirror and little extras provided by salon - wish the prices were a little less.
February 8, 2016





I like Palm Beach and keeping an account there; however, it is becoming more of a hassle than it's even worth. Every time I unfreeze my account, someone new who works at the desk wants to try and argue with me that my price will go up. It is frustrating as a customer for many, many years that I have to explain to the actual employee that the entire POINT and perk of having your account frozen is so your price is locked in. Further more, over a year ago my account was put on pause because my card changed. Never did I once receive an email or phone call saying that happened and if I didn't come it I would be charged. After the store manager chimed in over the employee that continued to argue with me, she knocked a little off the price but I still have to pay almost $60 in overcharges. Then, the employee's demeanor completely changed when I declined to buy extras for my spray tan. I get it- you make commission off of it, but to give a customer attitude or to be obvious with an attitude change just because they say no to buying something from you is very unprofessional. It makes me more apt to never purchase anything from that particular employee, let alone the store in general. I have had the card change happen twice more since then. The following time was on me because I got the email and couldn't get there in time. The recent time was just days ago on my visit in. I got ZERO emails and zero phone calls. Yes, I know I got a new card, but the first thing the employees tell me is "well we send emails out and phone calls".. Not this time? Additionally, I didn't even get my card until January 27th, and the employee said it has to be in by the 25th (which I was always told it was by the 6th of the month?) That is something I can't control- the bank sending me a new card. So I get penalized for it coming two days after your employees are saying is a cut-off? That shouldn't be the case. When you work in customer service, I think you should actually practice that. Not repeat the policy when a customer has a complaint. There is just never any effort to really assist the customers in my opinion. Not even with just me- I have friends that have left and gone to Tropical Tans or other salons in Charlotte. I've stayed so long because of the convenience of location, but this particular staff has been around for over a year now and even with being a regular thinking maybe their comfortability level would get better- maybe they're shy (though they are in customer service)- but I just feel judged if I either don't buy something or go for whatever promotion they're spinning.
February 6, 2016





I love the selection of beds and the staff is always friendly and helpful.
January 27, 2016





I love coming to this location, it is always spotless clean and the staff is incredibly sweet and helpful. I look forward to tanning when I walk in.
November 7, 2015





Front desk was very welcoming and patient, did a great job. Adjustable face lights great. Great monthly price. Having face wipes available in the rooms would be great. Having lockers we could pay for monthly to store our lotion/glasses would be great!
November 6, 2015





The staff has always made it why i continue to go here. I can tan anywhere but great customer service is hard to find nowadays. I loved it so much i decided to join the team as a part time job.