Palm Beach Tan Omaha
Open today until 10:00 pm
144th & Center
Our tanning salon in Omaha, NE is dedicated to 100% customer satisfaction and we're excited to help you find your perfect shade. Stop by, meet our certified tanning consultants and learn more about our state-of-the-art sunless spray tanning and sunbed tanning.
https://maps.google.com/maps?address=Palm Beach Tan 144th & Center,14142 West Center Road, Omaha, NE, 68144&center=41.234629, -96.137637
Special Offers & Coupons
Memberships & Pricing
Premier Rewards® Memberships
Palm Beach Tan Omaha location, offers a variety of convenient sunbed and sunless Premier Rewards memberships. Our Premier Rewards members enjoy exclusive offers, free membership upgrades, cash credits and more! Learn more about Premier Rewards.
Sunless Pricing
With sunless spray tanning, you can achieve natural-looking results perfectly matched to your skin tone in just one visit. Palm Beach Tan features Mystic Kyss, Mystic Tan, VersaSpa and VersaPro spray tanning booths.
Learn more about our different Sunless Premier Rewards benefits
Membership
Sunless Platinum EFT
$54.88
Unlimited
Sunless Gold EFT
$49.88
Unlimited
3-Pack Pricing
Platinum Sessions
$85
Sessions expire 45 days from purchase
Single Sessions
Dark Mystic
$36.50
Medium Versaspa
$30
Sessions expire 45 days from purchase
PBT® One™ Memberships
When you simply want tanning at a great price, then PBT One is for you. Choose between Sun or Spray tan for just $14.95 per month with ultra-modern equipment and expert advice from our certified pros. Everything you need. Nothing you don't.
SUNBED
TANNING
Unlimited Level 1 sunbed tanning
Preferred pricing on upgrade sessions
SPRAY
TANNING
One spray tan per month
Preferred pricing on additional sessions
Additional Non-Member Platinum
Additional Member Platinum
Additional Non-Member Gold
Reviews From Our Customers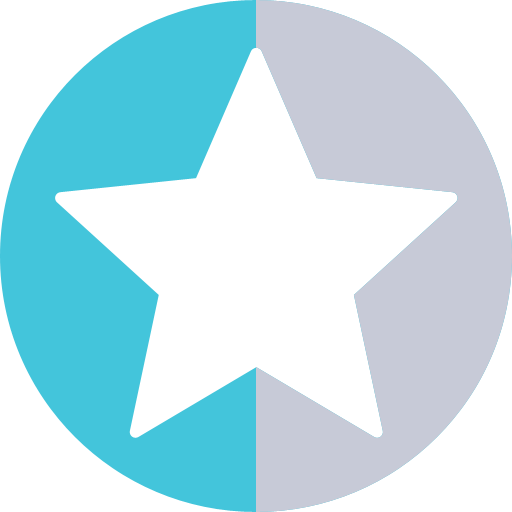 - 138 Reviews
February 7, 2019





I just love going in the girls are very polite.
February 3, 2019





Staff is so friendly and inviting
February 2, 2019





It's always a great experience. The front counter is super nice and helpful.
January 25, 2019





Sarah is amazing! Great friendly and knowledgeable staff!
January 25, 2019





clean friendly and great beds.
January 22, 2019





Very pleasant -love the team
January 9, 2019





Emily was again fabulous, I picked up some great products for a good price. She took time to put together some options while I tanned and they worked out great. I am one of those customers who says let me think about it and then does come back after tanning to follow up
January 6, 2019





No waiting, staff knowledgeable in products.
January 4, 2019





Its always awesome with Sara and Morgan!!!
December 30, 2018





Staff always helpful and friendly.
December 25, 2018





I simply love arriving and seeing Emily at the desk on 96/Q. She always has a smile and her product demonstrations are terrific. I don't always buy whatever her "deal of the day" is but I enjoy the enthusiasm with which she presents the items and if I have questions she finds the answers. It's good to see someone enjoying their work instead of just going through the motions
December 24, 2018





December 10, 2018





I requested the bronze spray tan and I got the clear instead.
December 7, 2018





Emily is fabulous. She always has a super positive attitude and is excited to tell me about the latest product or sale. Even though she knows I probably won't buy something every time she still does her best to make sure I know what options exist. You can tell she loves her job
December 7, 2018





No waiting, staff always polite and helpful.
December 5, 2018
Compliment
I love tanning at Palm Beach Tan the facilities are always clean and comfortable and the staff is generally friendly and eager to assist with any questions I may have. I primarily visit the 96/Q location but have found the same to be true at 144/Center, 84/ Giles and Bellevue
November 3, 2018





Emily and Amanda are both fabulous I have even purchased some candles from Emily based on her fantastic sales pitch I hope these ladies are able to remain at this location (96/Q Omaha )for a little while as I think they will do well :)
October 19, 2018





don't worry about a 30 minute time or less between tanning days to come back because of that is a big inconvience not good for your customers
October 12, 2018





VERY CLEAN
July 15, 2018





The girls are all great very friendly and helpful thanks pbt
June 25, 2018





The manager is always quick and remembers me!
June 12, 2018





April 22, 2018





Everyone is so friendly and nice!! Always willing to help and on top of making tanning a wonderful experience!! Kallie always has a smile on her face no matter what!
April 17, 2018





Good
April 10, 2018





Sara is the one that helped me at your 144th and Center location. She is sweet, knows her products and gives off so much positive energy! If this store wasn't out of my way I'd be here every day. By far the best employee!!
April 9, 2018





April 9, 2018





April 7, 2018





I was very touched on my last visit. Because of some surgery I had not been able to get into the store for a couple of weeks. When I was finally able to go, Sarah greeted me with a card signed by Cassidy, Megan and herself. Each wrote a very nice personal note. This is really going above and beyond and, as I said, I was very touched by their words.
April 6, 2018





Always great customer service and advice. Very personable staff. Very clean tanning salon, too.
March 24, 2018





Always remember our names
March 20, 2018





I've only had a tanning package for 2 days but both days your staff has been exceptionally nice and courteous. When I signed up, the lady that helped me was more that happy to make sure that I knew about all of the packages and knew about all of the beds!!
March 11, 2018





March 2, 2018





February 27, 2018





The girls are amazing and always super nice i wouldn't tan anywhere else . :)
February 27, 2018





Sarah and Cassidy do a GREAT job! The staff are very accomodating and friendly. I refer my friends here b/c of the great customer service.
February 21, 2018





I was trying to find out the current specials, & I was getting conflicting answers. Haile and Kaleigha (hopefully I spelled them correctly) clarified and made sure that my membership was correct. I appreciate their help and honesty.
February 9, 2018





February 5, 2018





The only complaint is the 24 hours I would like to go earlier on the weekend than I do during the week
January 26, 2018





January 26, 2018





I love the beds and the spray tans but I am getting extremely annoyed that every time that I go in there the employees try to sell me lotion. When I say im not interested, they continue to try to sell me the lotion. Its turning into the new Buckle.
January 22, 2018





Mercy was so informational and helpful, her coworker was just as knowledgeable. Great group of people!
January 14, 2018





It was quick and friendly got into a tanning bed fast and on my way
December 22, 2017





Sarah and Cassidy and other staff do an AMAZING job! They are very accomodating and make great recommendations on products that work great. Always very clean salon. I have referred a few people there because of the great customer service.
December 12, 2017





Staff has been friendly and knows me by first name now when I walk in that's a good feeling
November 20, 2017





Sarah and Shelby particularly and the other employees always do a GREAT job at this location! This is the best tanning location I've ever been to (and have visited several Palm Beach Tanning locations around the Omaha metro area). I refer people here because of the outstanding customer service. Sarah and Shelby (and a few others I've dealt with) deserve to be commended for their great product knowledge and going above and beyond for customers.
October 31, 2017





The girls are super friendly, and helpful!
October 29, 2017





I was not impressed by the staff working at the 168th and Q location on Saturday. I am okay with waiting for a bed if all are full but it becomes a problem when I have to wait for the bed to be cleaned because she (Liliana) is in the staff office instead of greeting others that come in and say thank you when people leave. When she was up at the front desk she sat on her cell phone instead of cleaning beds so people didn't have to wait. Once in the bed I had to call twice to get the bed to turn on with correct time. And when I leave she is still sitting on her phone texting.
October 24, 2017





As usual, Sarah was professional, friendly and courteous. Regardless of how my day is going a quick trip to tan always brightens my day!
October 16, 2017





Bulbs need changed in beds better ventilation in the rooms to make it cooler and make sure the staff knows about lotions to use and how to switch the cartridge in the versa spray tan machine
October 3, 2017





the girls are great and especially youy manager very helpful and friendly
September 24, 2017





September 12, 2017





The tanning rooms are too hot half the beds need new bulbs and the spray tan room needs to spray the bronzer and needs to be filled and checked out so it works right customer service co yld be better on lotions and memberships
September 9, 2017





Great tanning salon. Customer service from Shelby is outstanding!
September 8, 2017





I find the receptionists to be friendly and helpful and the facility appears very clean.
September 2, 2017





the ladies you have working behind the front desks are fantastic great customer service
August 15, 2017





August 12, 2017





Just the exemplary service and cleanliness I've come to expect!
August 9, 2017





Sara was very friendly and had recognized that I hadn't visited in a while. She helped me determine the correct amount of time to tan for and recommended a great bed!
August 2, 2017





No one was at the front desk, but she came quickly. She was very friendly and got me to a booth quickly.
July 25, 2017





Tatiana is always very knowledgeable about upgrades, etc. and makes sure I know the expiration dates.
July 7, 2017





I am signed up for the highest level, however, I don't get to use the highest level beds very often unless I have 15-30 minutes to wait. Also, at my location, the Alpha bed's stereo system has been broken for over 2 months.
June 18, 2017





Also the versa spray booth needs to be checked to make sure there is bronzer in machine
June 18, 2017





Rooms and beds are to hot need to be vented better
June 8, 2017





Always friendly staff and clean facilities
June 1, 2017





The girls at 96th are always so nice. Thats why i love going there.
May 17, 2017





May 15, 2017





Always great service. Rarely have to wait. Would like better cleaning of the beds, especially top. But still my favorite tanning salon.
May 13, 2017





You are doing a great job. Very friendly perplexed at the desk and very clean beds
April 26, 2017





As usual everything was great! Staff was cheerful and friendly!
April 25, 2017





Staff is always pleasant and helpful
April 13, 2017





I love this facility always so clean and quiet
April 12, 2017





Love the salon. The staff is very friendly. Gracie and Mallorie are very helpful.
April 11, 2017





the ladies that are at the front counter are very polite and very helpful
April 7, 2017





I went tanning yesterday and hadn't been in a while. The girl working was super nice and helpful, great customer service.
April 5, 2017





It a clean salon
April 4, 2017





Everyone is really nice and helpful at this location. Equipment seems to work well and I'm lightly tanned after just a few sessions.
April 2, 2017





I've only had one visit so far, but the customer service was phenomenal and the facility is great.
March 30, 2017





I love going here but the bed didn't seemed to be wiped down too well this time. Lots of smear marks and felt greasy.
March 26, 2017





Always great
March 25, 2017





Amanda was so wonderful, she was so helpful with my spray tan and it turned out beautiful!
March 24, 2017





The girls there are always so great
March 8, 2017





March 8, 2017





I went to the location off 144th and Center Staff at the front desk was very friendly and helpful and greeted me with a smile.
March 2, 2017





Employees are always friendly and helpful!
February 16, 2017





As always it is clean and the staff is quick to get me in to the bed I want.
February 5, 2017





February 2, 2017





Staff is great, beds are always clean as is the store itself.
January 25, 2017





Always polite
January 21, 2017





Wonderful first experience at Palm Beach Tanning. The staff member I worked with was very knowledgeable and showed me everything I needed to know. Salon was very clean and inviting. Excellent beds.
January 15, 2017





Very friendly and helpful! I like that the salon is very clean
January 10, 2017





I was working with Melanee. She was very informative and answered alot of my questions. Unfortunately, my daughter and I were two people that loved Paradise Bay and they closed the doors. I wasn't out anything but my daughter had a package I purchased for her for her birthday. It was buy one month and get the next free. In a letter that I received it said that you all would accept this deal as well since the doors were closed at PB. I haven't heard back from Melanee if you all will accept it. Also, a little table is needed in the tanning rooms to set small items like jewelry, lotion, etc.
January 5, 2017





The staff was very helpful explaining the differences between the tanning beds and the different memberships
December 29, 2016





Love you guys, your the best
December 3, 2016





Kayleigh is fantastic Got a great deal on a lotion I had been looking at and more. She is always fun to work with and I love that I never have to tell her my name or what bed I want to tan in. She is a true asset to the company.
November 4, 2016





I cannot remember the girls name but she was very knowledgeable and helpful!
September 23, 2016





Always clean and always friendly at check in! Keep up the good work and thank you!
August 31, 2016





Could use a few more employees at 144th and Center. Seems like they only have one person running the place.
August 31, 2016





Girls are always nice, beds are clean!
August 16, 2016





Greeted with a smile and put into the bed I requested...
August 8, 2016





Love the salon and the staff!!! And I never have to wait. Do I have to ask what my rewards are or is the staff supposed to let me know when I come in? Still seeing smudges on the beds...a few visits ago I asked for the towel to clean the bed myself. Don't really want to do this but I know how busy the girls are on occassion. Still one of the best tanning salons around! Thank you.
July 11, 2016





July 4, 2016





Love the salon! I never have to wait. The staff is always courteous. Wish the beds were a bit cleaner. There are always smudges and lately I've noticed how dusty the floors are.
June 20, 2016





At this location, staff are friendly, helpful and reasonable about trying to "upsell" you. I go out of my way to visit 144th and Center even though I live very close to a different location.
June 18, 2016





Always clean and sufficiently staffed. I rarely have to wait for assistance or for a bed and the girls are all very knowledgeable about the products.
June 14, 2016





love this place, tried new Mystic Spray Tan last nite...fantastic color..beats the heat in a hot bed when it's 95' outdoors. the girls are great, very helpful, and they know their products.
June 12, 2016





June 11, 2016





June 6, 2016





Staff is always greeting me by first name and keeps me updated on specials :)
May 30, 2016





The staff is very nice and courteous. So far I have never had to wait. I wish the beds were a little cleaner. There always seems to be a few smudges.
May 15, 2016





Always a pleasure during the day, rarely a wait time and appears to always be adequately staffed.
May 12, 2016





I was sent an email promotion that if I referred a friend, she would get an offer of 1 tan at each level bed and a free spray tan. I sent the email address and she received the offer. However, when she went in to redeem it, the girl there insisted that it was a just a free week of tanning at the normal bed. My friend tried to show her the email which she just glanced at and said that no she was right and my friend was wrong. Unfortunately, now I cant recommend to any of my friends.
May 1, 2016





April 30, 2016





I am concerned that the stand up bed's hand rails are not being fully sanitized. I recently got another wart on my hand after touching the hand rails on one of your beds. This is the second time this has happened from the hand rails. I have also gotten a planter's wart on my foot from standing in there without a barrier. I now no longer will stand in these beds without using a towel as a barrier. I am thinking maybe I need to start wearing gloves too or use tissues on the hand rails. Please improve the sanitizing process on these beds.
April 29, 2016





We have a wonderful girl at out store that is so helpful everytime we come and is happy to see us and is just very friendly!
April 20, 2016





I have never been anything but happy with my service at Palm Beach Tan on 144th and Center in Omaha, NE.
April 17, 2016





Clean store..friendly and knowledgeable staff. Great tanning experience.
April 10, 2016





It depends on the day how friendly the service is when I walk in. Sometimes it's just a moody girl working but for the most part everyone is pretty helpful and friendly.
April 7, 2016





Always a great tanning experience. Facility is always clean and the staff is always super friendly and ready to assist with whatever you need. beds are in great working order. Just wish the silly 24 hour rule would be lifted to make tanning more convenient with my schedule. I don't tan daily very often but sometimes you just need a 15 minute nap and it has only been 20 hours....
March 29, 2016





As usual, very friendly and professional! Mandy always remembers my name, what plan I'm in and favorite beds. That's amazing! Just great customer service.
March 29, 2016





So far I have loved the changes and the rewards too!
March 24, 2016





Every time I visit Palm Beach Tan I have a wonderful experience. Arielle, the store Manager at 168th and Qst is always so helpful and kind. She always talks to me like a friend and calls me by name. Yesterday when I went in I wanted to get a spray tan. She told me about all of the deals going on and there was a line to use the booth. She apologized for the wait several times and talked to me about my mom, who also tans at this location. She always makes me want to come back!
March 15, 2016





Staff is very friendly and helpful!
March 12, 2016





I've been tanning at PB for a year now and have had nothing but excellent service!
March 8, 2016





Very friendly and helpful
March 3, 2016





Would like better tanning results in the tanning beds I have used sometimes the rooms are way warm and lotions can be a bit high but I enjoy the friendly staff behind the counter been tanning there for years
March 2, 2016





Had an upgrade for my birthday ! Made me feel special!
March 1, 2016





Knowledgeable staff, clean facility, who could ask for more.
February 28, 2016





I have always had great experiences at palm beach tan. It's always very clean and the employees are always helpful and friendly.
February 8, 2016





Very helpful and knowledgeable staff!!
February 2, 2016





I always have a pleasant experience!
February 2, 2016





I cannot remember the girls name that was there and checked us in but she is always very pleasant and friendly!
January 30, 2016





Very informative and pleasant.
January 29, 2016





Every time I use the location on 168th and Q at the staff is friendly and extremely helpful. I always enjoy going there!
January 28, 2016





I love tanning at PB. I just wish that the location closest to my house was as friendly as all the other ones. Since it became a smaller site and the employees left or moved to other locations, it is not a great place to be. If it wasn't close to my house, I would never go there. When I got a month of free upgrades, they didn't even let me know. When I saw the email, it was too late to use it. Dumb stuff like that. Some employees talk down to people, then turn to the next client and treat then really nice. Terrible feeling.
January 26, 2016





November 7, 2015





The girls are always friendly and make sure I know if there is a sale going on. The facilities are clean. It's the best 10 minutes of my day!
November 6, 2015





At most of the salons the tanning experts are very friendly and helpful.
October 3, 2015





I enjoy going to the 144th location. I forget her name but I believe she is the new store manager. Anyway she is amazing. She has a great knowledge of all the products and has a friendly and professional demeanor about herself.