Palm Beach Tan Omaha
168th & Burke
Our tanning salon in Omaha, NE is dedicated to 100% customer satisfaction and we're excited to help you find your perfect shade. Stop by, meet our certified tanning consultants and learn more about our state-of-the-art sunless spray tanning and sunbed tanning.
https://maps.google.com/maps?address=Palm Beach Tan 168th & Burke,16811 Burke St., Bay 116, Omaha, NE, 68118&center=41.25850, -96.17858
Special Offers & Coupons
Memberships & Pricing
Premier Rewards® Memberships
Palm Beach Tan Omaha location, offers a variety of convenient sunbed and sunless Premier Rewards memberships. Our Premier Rewards members enjoy exclusive offers, free membership upgrades, cash credits and more! Learn more about Premier Rewards.
Sunless Pricing
With sunless spray tanning, you can achieve natural-looking results perfectly matched to your skin tone in just one visit. Palm Beach Tan features Mystic Kyss, Mystic Tan, VersaSpa and VersaPro spray tanning booths.
Learn more about our different Sunless Premier Rewards benefits
Membership
Sunless Platinum EFT
$54.88
Unlimited
Sunless Gold EFT
$49.88
Unlimited
3-Pack Pricing
Platinum Sessions
$85
Sessions expire 45 days from purchase
Single Sessions
Double Dark Versapro
$39
Dark Mystic
$36.50
Medium Versapro
$33
Medium Versaspa
$30
Light Versapro
$30
Sessions expire 45 days from purchase
PBT® One™ Memberships
When you simply want tanning at a great price, then PBT One is for you. Choose between Sun or Spray tan for just $14.95 per month with ultra-modern equipment and expert advice from our certified pros. Everything you need. Nothing you don't.
SUNBED
TANNING
Unlimited Level 1 sunbed tanning
Preferred pricing on upgrade sessions
SPRAY
TANNING
One spray tan per month
Preferred pricing on additional sessions
Additional Non-Member Platinum
Additional Member Platinum
Additional Non-Member Gold
Reviews From Our Customers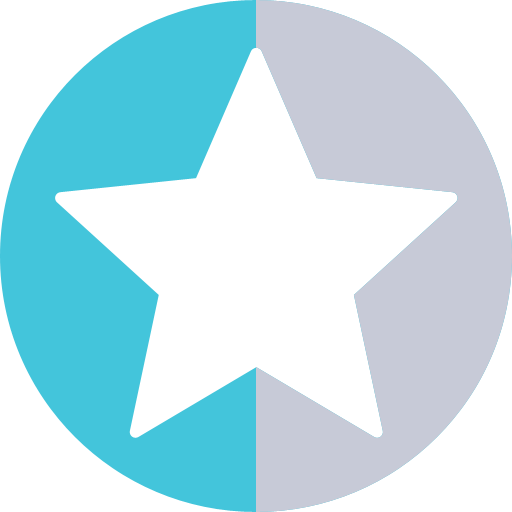 - 131 Reviews
February 3, 2019





Katie was super knowledgeable, very helpful, and quick.
January 30, 2019





Lots of beds, super clean and great staff!
January 28, 2019





The woman who helped me was great she made it quick and easy!
January 27, 2019





I was charged a reactivation fee I think. I would like your fees and charges too be more transparent.
January 25, 2019





The girls are always on top of things,and there very friendly.And it's always clean.
January 23, 2019





Very helpful and the beds are great!
January 22, 2019





Everyone is very helpful there.
January 8, 2019





I love the new infinity beds they have at the Village Point location!!
December 28, 2018





December 27, 2018





Counter staff was courteous and helpful,
December 21, 2018





December 20, 2018





I typically spray tan, but am going to the Caribbean. I asked about bed tanning and the only option was $75 upgrade + plus a $20 fee. There has to be other options, but the staff would also have to want to promote them.
April 23, 2018





April 18, 2018





April 15, 2018





Frustrating that monthly spray tans don't carry forward. I have missed a month a couple of times and I really think that it would be great if the missed session carried forward.
April 10, 2018





The assistant manager at the West Omaha store of Burke st, shouldn't be a manager. She has very little knowledge about the beds and makes unsafe recommendations to your customers. I have a diamond package and have been tanning for little over a month, i have very fair skin. She recommended a different bed but kept me as the same time i was at in another bed. The currerent bed i was in was foe people who are fair skin and to build up the tan. With going off her recommendation, i was burnt in 10 minutes and unable to tan for a week. When i called the store and spoke with her, all she did was laugh at me and say not my fault.
April 5, 2018





All the ladies are super nice & welcoming!
April 1, 2018





March 21, 2018





For never being before it was a good experience.
March 19, 2018





The staff is always friendly and efficient!
March 10, 2018





Always friendly and quick to greet me when I come in. Always mentions the specials.
March 9, 2018





Madi and Ally were so nice and helpful! They both told me about all the lotions they offer and they even gave me a tour of the place to give me an idea of what beds they have.
March 7, 2018





Haile is extremely helpful and so nice! I have never had a bad experience at Palm Beach.
February 27, 2018





February 23, 2018





They were so helpful, honest and cheerfuk. Store was very clean. I'm in love with the deluxe bed
February 14, 2018





February 7, 2018





I have been going to PBT for a year now, and consistently the staff is very professional, helpful and knowledgeable of both the tanning beds and products sold. They are so friendly and truly make each visit very enjoyable!
February 6, 2018





I am getting tan !
January 29, 2018





January 28, 2018





January 15, 2018





False advertising of free tan week but members only get one free upgrade
December 12, 2017





November 29, 2017





Bought upgrades. Little disappointed that the bed I've used for my paid upgrades isn't working properly. The misters don't work and few bulbs are out. Just feel little cheated out of my upgrades.
November 29, 2017





Very happy with the service I receive at my location!
November 26, 2017





Bre was wonderful!! I went in for my first spray tan in years! Bre took the time to explain all the various details to me. She had sooo much knowledge about this product. She offered suggestions without being tooo zealous . I appreciate staff that are well informed and know about serving the customer. As a LONG Time member of pat I was so pleased with the service!!! P.S. Very pleased with my spray tan!
November 7, 2017





All of the staff is very polite, professional and helpful! The rooms and beds are always clean and organized Palm Beach tan is great and I always recommend my friends to go tan there!!
November 6, 2017





Always a great experience, tha girls are always very friendly ?
October 27, 2017





Haley helped set me up with my new sunless membership package and did a great job explaining the package and its benefits. She was very friendly and helpful.
October 4, 2017





Anna was amazing. Very polite and knowledgeable!!! Definitely a great first impression!!!
September 8, 2017





The location on 110th & Maple has a bad smell. I regularly pass this info. along to the staff, but they are immune to the smell??
August 3, 2017





Please check the bulbs more often
June 28, 2017





Love the people, service is great - music stinks! I'd say 90% of the songs I've never heard, and I listen to it all. I don't want to say anything to the ladies working because they do such a good job...is this a corporate decision? Would love some better music.
June 24, 2017





June 17, 2017





June 13, 2017





Everyone is very nice and helpful. Could use more level 4 tanning beds ?
May 29, 2017





Check the bulbs for intensity, otherwise, staff is great
May 27, 2017





May 9, 2017





The staff is very friendly, store is very clean my only complaint is that the standup in room 4 has several bulbs out. Stand up in room 8 is great and seems like the bulbs are stronger.
May 1, 2017





April 28, 2017





Bulbs need updated & more deals for existing members would be nice
April 25, 2017





I don't like having a diamond membership and not being able to use the bed I want and have PAID for because you run specials for upgrades to the beds I PAY for every month. You need to figure out how to fix this.
April 18, 2017





Overall employees are friendly and helpful. I love the suggestion of products and you can tell the employees really want you to leave feeling fabulous. One thing is making sure the spray tan machines work properly, are clean and dry, and barrier cream is available. I have been to two different salons where barrier cream wasn't stocked and it was very wet still in spray tan booth.
April 6, 2017





The workers are so nice and the beds are always clean!
March 31, 2017





When I went in to purchase a membership, the girl who helped was aggressive in selling me further products. It made me very uncomfortable to keep telling her I wasn't very interested after she continued to counter-offer my "no thank yous". Looking back, I should have just walked out because all I wanted was a membership for a tan, and I was at the front desk for 20 minutes as she kept trying to sell me products before I even got to go back to a bed. It made me disappointed that she didn't respect my obvious resistance and continued to almost give me no option of just purchasing the membership. My experience with the salon's features was great for my first time, but I was very uncomfortable with constantly trying to avoid purchasing the products.
March 28, 2017





I always enjoy going to PBT. The gals that work there are always cheerful and very helpful when explaining their packages or new promotions. Good job!!!
March 21, 2017





I love Palm Beach Tan. All of the employees are very nice and always make my experience great! The rooms and beds are always very clean. When my friends ask where I go tanning, I never hesitate to recommend Palm Beach Tan.
March 16, 2017





They are always quick and the beds are always clean!
March 12, 2017





Carly was a terrific ambassador to your franchise!
March 1, 2017





I didn't like that there were no viper beds at this salon
February 22, 2017





All the staff that I have encountered, no matter the location, are very helpful, kind, and upbeat. They always greet and seem happy to be there! Which is quite a difference from when I was at Sun Tan City. The options as far as beds, lotions, and services are sometimes overwhelming, but I enjoy the options that are available. Overall, I'm thoroughly happy with my decision to switch to PBT from STC
February 22, 2017





I would like to see more specials for existing customers. It seems as if more is geared towards new customers only, when you should also try and allure your long standing customers. Also, check the beds more often, there seems to be bulbs out quite frequently. I must say though, the staff is always very friendly.
February 19, 2017





The girls at Village Pointe are always awesome! Ashley and Carly run a great store!
January 25, 2017





Always have great and friendly service when I go in.
January 22, 2017





January 9, 2017





I like tanning at this location..what I dislike is the 24 hour rule. I work overnights and it makes it difficult to tan and get my money's worth out of my membership
January 1, 2017





always friendly and helpful!
December 31, 2016





The girls are amazing
December 4, 2016





December 2, 2016





October 31, 2016





Always pleasant, a bed is always available
October 31, 2016





Great place, very clean. Staff is awsome.
September 16, 2016





I wish the 24 hour rule was not in place..liked it better when it was 16 or 18 hours, worked better with my schedule
September 5, 2016





Something randomly changed with my membership so the ladies working there thought I couldn't do regular tanning and spray tanning in the same day as it appeared from the computer my membership didn't allow that. The girls working were very friendly and wound up calling a manager who confirmed there was some type of system problem. Other than that my experience is usually great.
September 2, 2016





No wait for the bed I wanted was nice. I'm beginning to get frustrated with constantly being asked about lotions during every visit. I purchased a ton of lotions during my first visit, of course I'm still doing okay. I recognize there's probably some requirement for employees to ask each time but it would be nice if after I say I'm good with lotions, they didn't proceed to explain the sale anyway every single time. Also, the auxiliary cable to play music from my phone wasn't working and when my tanning session was over, there was no employee to be found to tell to make sure they were aware of the issue in case something can be done to fix it
August 28, 2016





Ally, staff member on duty is always helpful and professional. This location is always very clean and the beds are well-maintained.
August 16, 2016





Love the new Versa Pro spray tan machine!
July 21, 2016





Staff is always extremely nice and continuously pushing product.
July 20, 2016





Faat friendly service! CLEAN!!!
July 12, 2016





the ladies are very nice and knowledgable store manager Lexi runs a good operation
July 12, 2016





the ladies are very nice and knowledgable store manager Lexi runs a good operation
July 12, 2016





the ladies are very nice and knowledgable store manager Lexi runs a good operation
July 12, 2016





the ladies are very nice and knowledgable store manager Lexi runs a good operation
July 12, 2016





the ladies are very nice and knowledgable store manager Lexi runs a good operation
July 12, 2016





the ladies are very nice and knowledgable store manager Lexi runs a good operation
July 12, 2016





the ladies are very nice and knowledgable store manager Lexi runs a good operation
July 12, 2016





the ladies are very nice and knowledgable store manager Lexi runs a good operation
July 12, 2016





the ladies are very nice and knowledgable store manager Lexi runs a good operation
July 12, 2016





the ladies are very nice and knowledgable store manager Lexi runs a good operation
July 12, 2016





the ladies are very nice and knowledgable store manager Lexi runs a good operation
July 8, 2016





Customer service is great but seriously have had to tan in lower level beds everytime I have been there for the last 3 months. I even go at slower times and still there is always a long wait for my regular bed.
June 25, 2016





I love my PBT everyone is so knowledgeable and kind and sweet! Such a great experience every time!
June 17, 2016





Great experience and Ashley Jensen was very nice. Treated me with respect!
June 2, 2016





The staff is always very friendly.
May 25, 2016





Helpful, courteous staff!
May 19, 2016





May 16, 2016





Love Palm Beach Tan. It's CLEAN and the girls are always very friendly there. My favorite place to tan aside from the beach! :)
May 14, 2016





Overall the service at the locations is great, just very frustrating that I pay for the best beds and most of the time have to settle for lesser beds because the others are always full with people waiting in line. I've tried going at different times but always the same.
May 10, 2016





The girl that helped me was very helpful and sweet. She took me back and showed me my room and a demo of the bed even though I told her I was okay I had been there before when it was Ashley Lynn's. It was very clean and welcoming.
May 7, 2016





Staff friendly and very clean beds. I go to the PBT off of 110th and Maple though because 168th PBT always had lengthy waits for Alpha bed and several times ran out of spray tan color and spray tan machines not working. Also Alpha bed face bulbs were burnt out for several days at a time. Have never had a problem at Maple location.
May 7, 2016





Friendly informative help. Clean and attractive salon! Your package deals are not sensible. Paying for next month before this month (month I signed up is a fourth over). Makes you feel company not confident that you will come back next month. And whys that, is what I thought. Great assistance though!
May 1, 2016





Good selectiom of beds. Rates are too high, it's nice when there are sales / promotions going on.
April 21, 2016





I love coming in and them knowing who I am! It's always quick and convenient and I love how I look after!
April 12, 2016





Always wonderful!!!!
April 11, 2016





April 11, 2016





The staff are always friendly and I never have to wait for very long to get into a sun bed.
April 4, 2016





April 3, 2016





April 3, 2016





Every associate at the one on 168th & Burke is helpful, friendly & very knowledgeable.
April 1, 2016





March 31, 2016





Great experience!!
March 29, 2016





I feel the rates of tanning are extremely high. Upgrades are expensive. No good specials anymore. I have been a member for 17 years & the deals are nothing compared to the benefits you used to get. Seriously weighing my options. Though I must say, the staff is always friendly.
March 6, 2016





March 4, 2016





March 1, 2016





It seems whenever I go into the building they never have the same deals that I get emailed?? Not sure why this is like that.
February 27, 2016





So friendly and helpful!@
February 10, 2016





Loved the upgrade for $1.00 offer, and enjoyed the tan. However, some of the buttons on the bed were not fully working. Staff was very friendly.
February 9, 2016





Absolutely wonderful, clean, personable and always helpful with answering questions!
February 2, 2016





Employees are nice, knowledgeable and helpful. Beds are well cared for. Clean and comfortable environment. Love it!
January 30, 2016





The place was clean but the workers were not very presentable at all. Their hair was very messy and looked like they just rolled out of bed and went to work. The girl I did business with was knowledgable and friendly but again their presentation was far from appealing to the eye.
January 29, 2016





Love how friendly, nice, and helpful everyone is here! The prices are also amazing!!!
January 29, 2016





Staff is very knowledgeable and friendly. Store and bed is always clean Feel safe and comfortable while I am there
January 28, 2016





Should really invest in providing body stickers for customers to use while tanning. Almost a necessity for every tanning salon so I was disappointed that there were none. Other than that, promotions are great! and service as well.
January 28, 2016





excellent service , friendly staff, very helpful.
November 7, 2015





Usually always greAt and quick service :-)
November 6, 2015





Staff is great ..locations are clean & convenient.if I had a knock it would be having to wait on the higher level beds
November 6, 2015





Everyone is really nice that works here and a bed is always available.
November 5, 2015





November 5, 2015





The staff is always friendly, helpful and efficient
October 5, 2015





Some of the time I have excellent customer service and others I feel it could be managed better. I have gone in where there are five people waiting and only one person working. Staffing could be reevaluated as it seems to happen at the same times. It would also be nice to have the employees highlight the benefits of the different beds. I feel like each person I talk to says something different as far as benefits of different types and it can contradict.
October 3, 2015





I love Palm Beach, they are clean and efficient! They always have great prices and specials and the staff take time to know me by name!
October 2, 2015





I'm always greeted by a friendly face. I've been a customer since the switch from Ashley Lynn's and the transition went smooth - no issues.