Palm Beach Tan Omaha
78th & Cass
Our tanning salon in Omaha, NE is dedicated to 100% customer satisfaction and we're excited to help you find your perfect shade. Stop by, meet our certified tanning consultants and learn more about our state-of-the-art sunless spray tanning and sunbed tanning.
https://maps.google.com/maps?address=Palm Beach Tan 78th & Cass,407 North 78th Street, Omaha, NE, 68114&center=41.2620354, -96.0368327
Special Offers & Coupons
Memberships & Pricing
Premier Rewards® Memberships
Palm Beach Tan Omaha location, offers a variety of convenient sunbed and sunless Premier Rewards memberships. Our Premier Rewards members enjoy exclusive offers, free membership upgrades, cash credits and more! Learn more about Premier Rewards.
Sunless Pricing
With sunless spray tanning, you can achieve natural-looking results perfectly matched to your skin tone in just one visit. Palm Beach Tan features Mystic Kyss, Mystic Tan, VersaSpa and VersaPro spray tanning booths.
Learn more about our different Sunless Premier Rewards benefits
Membership
Sunless Platinum EFT
$54.88
Unlimited
Sunless Gold EFT
$49.88
Unlimited
3-Pack Pricing
Platinum Sessions
$85
Sessions expire 45 days from purchase
Single Sessions
Dark Mystic
$36.50
Medium Versaspa
$30
Sessions expire 45 days from purchase
PBT® One™ Memberships
When you simply want tanning at a great price, then PBT One is for you. Choose between Sun or Spray tan for just $14.95 per month with ultra-modern equipment and expert advice from our certified pros. Everything you need. Nothing you don't.
SUNBED
TANNING
Unlimited Level 1 sunbed tanning
Preferred pricing on upgrade sessions
SPRAY
TANNING
One spray tan per month
Preferred pricing on additional sessions
Additional Non-Member Platinum
Additional Member Platinum
Additional Non-Member Gold
Reviews From Our Customers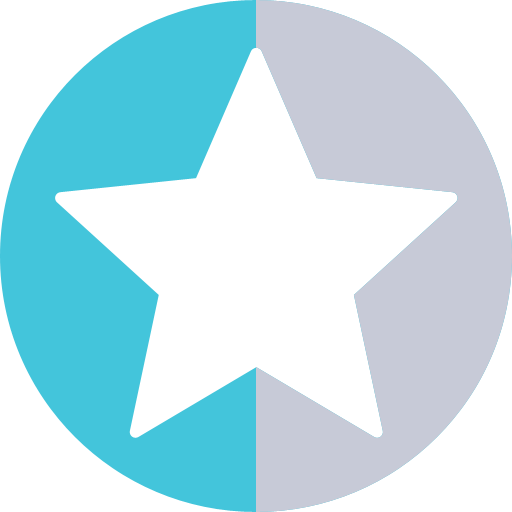 - 124 Reviews
December 11, 2018





December 5, 2018





December 5, 2018





Everyone is very friendly and helpful!
November 10, 2018





My only complaint is that I have to use the VersaSpa as I've had skin cancer in my past. There is only 1 VersaSpa Pro all the way out in West Omaha. I understand those are very expensive, but they are also very nice when the weather here in the winter is brutal! Any chance we could have a space heater in the rooms, other than the little one with the Versa and the little one built in the wall at the Maple Street location as those divert little to keep warm! Sorry to sound like a complainer but I'm seriously thinking of ending my service and going to SunTan City who has 5 VersaSpa Pros.....
August 27, 2018





July 4, 2018





The employees are very friendly and quick to service you
May 13, 2018





Very friendly workers
April 23, 2018





The staff always greet me with a smile and are great sources of knowledge about all the different products and tanning beds/options.
April 12, 2018





March 26, 2018





Girls are so friendly and helpful
March 25, 2018





March 13, 2018





The facial tanner would only go to 3 at the lowest, the highest is 6, she said thats the lowest it goes, but you used to be able to turn the facial tanner off completely. The music was barely audible even after they said to change auxiliary cords mid tan.
February 1, 2018





Very pleasant young lady. Suggestion: I would REALLY like the option of purchasing a set number of minutes (or hours) at a specific level, to be used within a certain period of time. I only use your facility to prepare for an annual trip to Florida. I assume you sell memberships as you do because it is advantageous to you, but it's annoying as a long time user to do so. I much preferred the Ashley Lynn option of buying a block of time and using it at my discretion. Thanks.
January 25, 2018





Love my weekly tanning experience!
January 14, 2018





I had a coupon and stopped by on a Saturday to learn more about rates and membership. It got busy during my enrollment but I stayed patience while the gracious counter clerk, Alex worked through the line. I was rewarded with 2 free bed upgrade tanning sessions. I knew I was going to enjoy my experience and my future tanning, success thus far
January 10, 2018





The salon is not very clean. There is always dust/gravel/hair on the floors in the tanning rooms, even when they have just opened. Beds also need maintenance. There was a bed that had a loose metal strip so I let the employee on duty know on my way out. The next time I went in it still had not been repaired.
December 27, 2017





December 24, 2017





Great! Staff are helpful
December 19, 2017





December 5, 2017





Staff always greet you with a smile and are so friendly. Also, they are always helpful and well informed when purchasing other products, making you aware of specials, etc. Thanks for all you do!
December 1, 2017





November 21, 2017





I go to 2 different locations, 72nd & Cass & 42nd & dodge, All of the Ladies are very friendly, & always have a smile on there face. I Love to tan. Thank you!
November 21, 2017





The mist in the beds is always empty. There are three different beds they put me in on a regular basis and all of them are always out of mist.
November 21, 2017





Very helpful
November 20, 2017





Ashley is the bomb
November 16, 2017





Excellent experience as always
November 2, 2017





Everyone is so helpful, and very energetic workers! This has been by far the best place I have ever tanned at.
October 23, 2017





October 21, 2017





October 15, 2017





October 14, 2017





Ashley is the best
October 12, 2017





I was sad my favorite bronzing lotion was discontinued but the girl helping me out helped me find a good replacement. Everything was clean and quick as usual!
October 12, 2017





I love coming here to tan and all of the employees are very sweet and helpful
October 5, 2017





Danielle at the Cass Street location is always so sweet! More platinum level beds would be great!
September 19, 2017





September 2, 2017





August 30, 2017





The girls are always bright and cheerful at the Emmet Street salon!
August 27, 2017





I've had nothing short of an amazing experience every time I visit one of PBT's locations! The staff is wonderful and has an extensive knowledge of the products and services offered!
August 15, 2017





I had to switch to a different bed due to the first bed making weird noises.
July 13, 2017





The girls are extremely knowledgeable and helped me to choose the right bed and package to prepare for my upcoming trip to Puerto Rico. Thanks ladies!
July 13, 2017





Bulbs are out in the bed I was in (as usual)
July 12, 2017





Girls are all great! Very personable
July 10, 2017





It would be nice if you could get the sprayers fixed in room 17 once and for all. Thank you. ? ?
June 30, 2017





June 22, 2017





I love the staff at 108th and Emmet location: they are always knowleadgeablw and friendly
June 19, 2017





I enjoy tanning at pbt but would like to see faster turnaround on replacing burned out bulbs. Sometimes it is over a week/ten days before bulbs are replaced. I am paying for a service and expect a top notch experience. the staff at the Cass St. location are very friendly and helpful when I visit. Love Amanda S., her enthusiasm and cheerful personality are a bonus to the location.
May 26, 2017





Ashley Taylor is awesome and helpful and she knows her stuff
May 20, 2017





The girls on 108th and Emmett are the best. They are cool and calm under pressure when busy or computers are down (it happens)
May 18, 2017





May 16, 2017





I wish the lotion/creams weren't so expensive. I would buy more if they were cheaper.
May 13, 2017





average
May 11, 2017





I cant remember what the young lady name is but she was very informative. Great job! I have been tanning at same place since Im guessing 2003. First it was Ashley Lynn now pbt, I have never had any issues. If I did such as bed wasnt working. They would give me a free upgrade. Wouldnt go any place for tanning. BUT PBT! Thank you for a great service!
May 9, 2017





Facility was clean, and like always the staff was friendly.
May 7, 2017





The service I get here has always been great! The workers are always kind and friendly.
April 25, 2017





I get more bronze with the VersaSPa Pro and just wish we could get one at Maple street location. Customer service is A+++
April 15, 2017





Amanda was very welcoming, helpful and professional.
April 14, 2017





11 minutes 1st time was Sufficient.
April 6, 2017





The ladies at Palm Beach on 76 and cass were awesome! The one that helped me out was very nice and educated in what she was selling me.
April 5, 2017





The consultants at Palm Beach Tan on 78th and Cass are always so friendly and helpful to me! They answer all my questions and ask me about my day! Never had a bad experience.
April 2, 2017





Staff is always pleasant and helpful when I come in. They are always willing to answer my questions and make recommendations. It's a relaxing visit every time.
March 26, 2017





Needed to wait for a bed to open up - no problem. 4 rooms opened up, 2 being rooms I could tan in. There are 3 staff members chatting at front desk. 6 minutes later one goes to clean. She cleans the 2 rooms I would not use first, then cleaned both of the ones I could use, then thanked me for waiting.
March 23, 2017





very pleased with service - been a member for many years.
March 14, 2017





March 3, 2017





The floors in the tanning rooms look like they are never swept. There is always dirt, hair, etc. on the floor. I don't need to be asked every day if I need to purchase tanning products. If I run out then I will purchase something.
February 19, 2017





Amanda has been very friendly and helpful.
February 17, 2017





February 16, 2017





The girls are always very pleasant when I come in!!!
February 8, 2017





I like the great upgrade packages!
February 3, 2017





the staff is friendly, knowledgeable and take my time into consideration. I love that I never have to wait to tan, even at busy times, even with most popular bed. location is clean, modern and easy to get in and out of. Value is great. I would say on of the best values in tanning out there for what you get
January 29, 2017





The customer service is great. But the spray tan I received (I do sprays often) is orange and uneven.
January 25, 2017





I feel like when I do pay for upgrades there is always something wrong with the feature of the bed. So either one of the face tanners bulbs are out or the fan isn't working. I clearly still tan knowing these, but it can get a little frustrating at times because I've been a loyal customer for years and I don't really get what I pay for.
January 24, 2017





associate was very helpful and remembered my name.
January 19, 2017





I have had great service from your establishment. I am very satasfied with your facility. Thank you to my Great niece Amanda Seek for getting me started.
January 14, 2017





The lady was pleasant
December 31, 2016





Very nice staff. Love the alpha!!
December 8, 2016





November 13, 2016





Everyone very nice an courteous
November 4, 2016





Amanda and Bailey are awesome! They always are so helpful and make great suggestions on products and are always so friendly!
October 30, 2016





Enjoy tanning at Palm Beach. Really impressed with Bailey remembering who I was and knew my last name. She has helped me only 2 times prior
September 14, 2016





Very helpful and friendly staff
September 10, 2016





Amanda is amazing! She is super nice, friendly and non-pushy. I truly appreciate being called by name and welcomed upon arrival. She treats me more as a friend than a customer. Great customer service skills.
September 1, 2016





August 18, 2016





The place is always clean and all of the staff are always wonderful and very knowledgeable.
August 3, 2016





You need to bring back paying for minutes instead of monthly rates; its way to expensive for a couple visits per month. I'll be canceling my membership.
August 2, 2016





July 23, 2016





Everyone is so nice and it's very clean
July 12, 2016





Love it, I just wish It wasn't soo expensive!
July 6, 2016





Everyone is so nice! Rooms are always clean and never too hot.
June 29, 2016





Good Experience
June 22, 2016





Need more help! Customers signing up for first time should be done separate from those established members just checking in
June 20, 2016





I went to the 78th and Cass location on June 19th and the service was great. They introduced me to the new mystique tan (which I loved), and helped me pick out the best color for me. I wish all the locations were that awesome!
June 18, 2016





June 16, 2016





Employees are almost always cheerful, helpful and very courteous. Their advise on products is helpful. Facility is clean.
June 6, 2016





Always clean and hardly ever have to wait.
May 28, 2016





The girls were pleasant, courteous and quick. They helped me with the upgrade I requested and had the room ready for me immediately.
May 28, 2016





Love tanning at Palm Beach
May 20, 2016





May 12, 2016





April 30, 2016





Taryn is s lovely young lady and does s great job
April 24, 2016





The girls working Saturday from the 42nd St store location working at the Cass location were AWESOME!!!!!! Best customer service I have had at that location in a long time.
April 20, 2016





The staff is always friendly and nice. They answer all the questions I have and help me out with the tanning beds. Thank-You so Much.
April 13, 2016





Everyone is very friendly and work their hardest to know everyone's name. They always suggest but never push things. Always clean!
April 11, 2016





I love when you guys have upgrades! The only constructive criticism I can give is to make sure ALL the employees at ALL the branches know ALL the rules and stipulations to the sales you guys run. I go between 2 different branches b/c one is close to home and the other to work and I always get the run around with different stipulations to the offers you guys run. One branch tells me one thing and the other branch tells me something else. So I end up calling like 5 times to makes sure I understood everything correctly. Kind of frustrating.
March 26, 2016





Staff is always friendly and very helpful!
March 20, 2016





I have been loyal to PBT for many, many years. I do not agree with the pricing or strategies used to sell packages. Went back yesterday after having had to cancel my membership a few months ago and it was the same thing. High prices, low quality bed. Extra $20 I wasn't told about until AS I was signing for the charge. Tanning is about the only luxury I get as a single mom and, though the locations are convenient, I'm not impressed overall. Most of the time Customer Service is pleasant and helpful. I'm most displeased with what I pay for what I get. Take options 1 and 2 away, leave one as the basic and 2 should be a higher level bed for $25 a month.
March 14, 2016





The bed didn't have everything working on it.
March 9, 2016





March 5, 2016





The fan on the bed was extremely dirty in room 19
February 29, 2016





I always have a great experience when I go. Everybody is very helpful and willing to answer my questions.
February 27, 2016





I tan alot, love it. The Girls are awsome, some of the bulbs are burnt out. Not sure if that makes a difference, but just giving feed back. Thanks Julie
February 23, 2016





Very friendly and knowledgable
February 23, 2016





February 21, 2016





February 21, 2016





Friendly staff, clean room, quick
February 16, 2016





I really enjoy tanning at Palm Beach. I especially like the many specials they have to upgrade beds.
February 12, 2016





February 3, 2016





Great experience and friendly workers, despite the fact that I was dissatisfied with my spray tan.
January 30, 2016





Staff is always nice. I don't usually have to wait unless I use an upgrade but the most I've waited is 10 minutes. Facility is always clean
January 29, 2016





I like the places I go to, nice staff. Don't get many rewards though.
January 28, 2016





The girls at the peony park location are always very friendly.
November 6, 2015





November 5, 2015





Enjoy tanning at Palm Beach.
October 8, 2015





Been a member for several years! Love by tanning experience..
October 4, 2015





I enjoy the service and convinent locations