Palm Beach Tan LaVista
Open today until 10:00 pm
84th & Giles
Our tanning salon in LaVista, NE is dedicated to 100% customer satisfaction and we're excited to help you find your perfect shade. Stop by, meet our certified tanning consultants and learn more about our state-of-the-art sunless spray tanning and sunbed tanning.
https://maps.google.com/maps?address=Palm Beach Tan 84th & Giles,8017 South 83rd St., LaVista, NE, 68128&center=41.1782974, -96.0419724
Special Offers & Coupons
Memberships & Pricing
Premier Rewards® Memberships
Palm Beach Tan LaVista location, offers a variety of convenient sunbed and sunless Premier Rewards memberships. Our Premier Rewards members enjoy exclusive offers, free membership upgrades, cash credits and more! Learn more about Premier Rewards.
Sunless Pricing
With sunless spray tanning, you can achieve natural-looking results perfectly matched to your skin tone in just one visit. Palm Beach Tan features Mystic Kyss, Mystic Tan, VersaSpa and VersaPro spray tanning booths.
Learn more about our different Sunless Premier Rewards benefits
Membership
Sunless Platinum EFT
$54.88
Unlimited
Sunless Gold EFT
$49.88
Unlimited
3-Pack Pricing
Platinum Sessions
$85
Sessions expire 45 days from purchase
Single Sessions
Dark Mystic
$36.50
Medium Versaspa
$30
Sessions expire 45 days from purchase
PBT® One™ Memberships
When you simply want tanning at a great price, then PBT One is for you. Choose between Sun or Spray tan for just $14.95 per month with ultra-modern equipment and expert advice from our certified pros. Everything you need. Nothing you don't.
SUNBED
TANNING
Unlimited Level 1 sunbed tanning
Preferred pricing on upgrade sessions
SPRAY
TANNING
One spray tan per month
Preferred pricing on additional sessions
Additional Non-Member Platinum
Additional Member Platinum
Additional Non-Member Gold
Reviews From Our Customers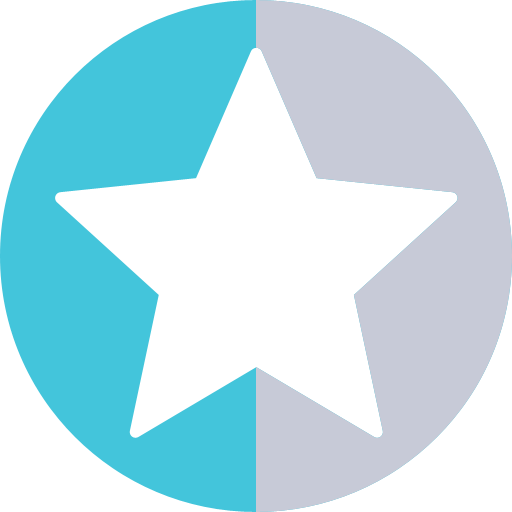 - 204 Reviews
February 2, 2019





The employees are very kind and pleasant !
February 1, 2019





Super friendly staff. Always clean and well kept business.
February 1, 2019





I just started tanning and its been great so far. Staff has been very friendly and helpful.
January 23, 2019





January 20, 2019





January 17, 2019





January 11, 2019





January 6, 2019





Amanda was great 96th & Q location. My only complaint is when you've been a customer for as long as I have, I wish there were better monthly prices for a membership upgrade.
December 31, 2018





Just wish there was a better selection of music type.
December 25, 2018





December 20, 2018





December 9, 2018





December 9, 2018





Tanning fine; just wish there was a different type of music to listen to.
December 5, 2018





September 1, 2018





It is always clean and friendly.
July 5, 2018





May 20, 2018





Quick friendly service
May 10, 2018





Palm Beach has THE friendliest staff! Always clean and well maintained (the staff too!! :D) I love my Palm Beach tan :)
April 28, 2018





The staff is really nice and informative. The store is always very clean. I love that I never have to wait!
April 19, 2018





Great! Very knowledgeable staff!
April 18, 2018





always great
April 17, 2018





April 15, 2018





Deb is AWESOME! She noticed that I have Credit and recommended a New Lotion. I'm gonna try it, the next time I'm there, when she's working. Thanks for the help, Deb!
April 14, 2018





April 13, 2018





Overall, i am satisfied with palm beach. However, some beds have broken radios or other functions like water misters dont work and never get fixed. Also, the barrier cream foe spray tans is useless. But you have lots of locations that are convenient, the girls are always friendly, and i like when i have discounts and tan miney added to my account.Yeah
April 11, 2018





As an ex playmate, I really appreciate the privacy and security I feel when I am in the salon. Thank you.
April 6, 2018





The staff is Amazing. Would recommend this place to everyone
April 5, 2018





Upgraded 2 accounts and purchased 1 lotion
March 31, 2018





Great except having to wait 24 hours to tan again, my hours in my job keep me from tanning somedays.
March 21, 2018





Was very knowledgeable about product and the beds themselves. Very friendly and courtesy. Took time to address all of my questions.
March 15, 2018





I love all the staff each time I go to tan!
March 13, 2018





Staff was annoying had their friends there tried rushing to talk with them.
March 13, 2018





I haven't tanned in a while. I was impressed by the cleanliness of the Center St. location.
March 13, 2018





I walked in and was helped right away. Very pleasant and willing to help.
March 12, 2018





I really like the surprise upgrades you get. The employees are very friendly and helpful.
March 9, 2018





As always a pleasure to come in. The staff are beyond great. Particularly Debbie who always makes my day just a little bit better.
March 9, 2018





March 7, 2018





I'm getting tan, and I love it. Best place to tan in Omaha.
February 25, 2018





The employee that helped me was great. The best at that location in awhile!
February 24, 2018





February 20, 2018





Everyone is amazing at the 84th & Giles location. I have only tanned one other time 10 years ago at another tanning place which I didn't enjoy. From the second I walked in the door the girls were very friendly and helpful. I would recommend this place to everyone. LOVE Palm Beach Tan
February 15, 2018





Best tanning salon experience I have ever had and I will never go to another tanning place.
February 7, 2018





Not all the front desk ladies know as much about the beds as some.
January 28, 2018





January 25, 2018





Always friendly
January 24, 2018





I joined it didn't take long and I was tanning.
January 18, 2018





Staff is always so nice and helpful!
January 15, 2018





The girl that helped me wasn't very friendly. It seemed like she didn't want to be there. She put me in the hottest bed there was, which I don't quite understand other than possibly not wanting to clean several beds.
January 10, 2018





I can't reme the gals name but explained I was out of upgrades and had a 30.00 credit I could use towards more
December 21, 2017





December 17, 2017





December 4, 2017





Always a great experience at La Vista
November 26, 2017





I love the beds and employees, but the billing has been a nightmare! First you said you were giving my husband the same deal as me but charged him MUCH more. We got it corrected/refunded that night but then you took it out again. The wrong amount, I might add. The place is very clean and the staff (Shea, the other person was not very friendly but did help) has tried to be helpful but this is frustrating. I don't like things coming direct out of my account for this VERY reason but I can't come here if I don't do it that way.
November 25, 2017





The girl working was very helpful and knowledgeable with products.
November 11, 2017





I was greeted by Debbie and always my day got brighter. She is a pleasure to speak with and makes sure thst you get the type of tanning that you want and need. Thank you.
November 8, 2017





Staff was awesome at explaining the options of a bed, even though I was a returning client.
November 8, 2017





Staff is awesome!
October 26, 2017





Good experience except products are unrealistically priced. You need to change your plan
October 25, 2017





Deb is always helpful and cheerful.
October 19, 2017





October 4, 2017





September 19, 2017





The attendant was very helpful in helping me set up an account for my daughter. She spent 20 minutes helping me and was kind and patient.
September 19, 2017





September 12, 2017





September 10, 2017





September 8, 2017





September 4, 2017





I have been burned in your beds in the last two weeks in the spray tanning and not worked I'm ready to end my membership.
September 2, 2017





Great as always.
September 2, 2017





Deb as usual greeted me as a member of the family and made me feel welcome. It is always a pleasure to come in.
August 28, 2017





Always have a great exp never a bad one!
August 27, 2017





The girl who works at the 96th & Q location on Saturday mornings is always professional, friendly, and helpful. The beds at this location are always clean...not always true for the 84th & Giles location:(
August 12, 2017





Such a great experience, would definitely recommend it.
August 8, 2017





July 30, 2017





Friendly welcome. Room prepared
July 23, 2017





Lexi is great. Glad she's back!
July 17, 2017





July 15, 2017





Lately, I have not felt the need to ask for "2 towels", becauae the beds have been super clean (NO visible residue left on the surface).
July 12, 2017





Staff is cool and pleasant
July 10, 2017





Helpful workers, very friendly and personable!
July 8, 2017





June 22, 2017





Had a free birthday upgrade @ used a diamond bed! Deb was a great help!
June 22, 2017





June 18, 2017





Good! Just wish they'd do a better job cleaning the beds.
June 15, 2017





Very nice, customer rep explained the upgrade special very well, and recommended a great tanning lotion.
June 14, 2017





I have been a member of Palm Beach for over a year now. I love the specials and upgrade my package all of the time. This last time I upgraded to the highest level. I have been tanning at this level for several weeks now and every time I tan I can not get the music to work. Every single person that works there has told me that it works fine, I must be doing something wrong. Today I went to tan and finally I was told that the speaker has been broken for a long time.!!!! Who wants to tan without music???? Very frustrating!!!!
June 13, 2017





Everyone is always so nice
June 11, 2017





Very good
June 5, 2017





I think the staff are very friendly and nice. They are doing a great job. I have been tanning for a over a month but every time I tan, I leave there very itchy on my back and rear even though I am only able to tan for 6 minutes at a time every two to three days. I have tried leaving my bra and underwear on and still have the same itchy results. I have tried different lotion and beds. This is very frustrating to me and have decided I will end my membership this month.
May 31, 2017





May 29, 2017





May 26, 2017





The ladies are great, always friendly and professional. The facility is always very clean.
May 23, 2017





Only complaint I have is that I just joined to get a base tan before a vacation. Your staff was told this before I joined that I just wanted one month. So before my month was up (on 5/17/17) I called to freeze my membership and I was told that the next month had already been charged. If I wanted to cancel before the next month I had to come in by 5/25 (which I did). When I was there I was confirming that I still had a full month (30 days that should have ended on 6/16/17) but was told it would end on 5/31/17. So I was charged 19.99 for a full month but really only get 2 weeks. I don't think I should be charged the full month if I'm not allowed to use it.
May 16, 2017





Very helpful getting me the right lotions and set up in the bed
May 10, 2017





May 4, 2017





I love the beds, the timely manner when I go in to tan (as I've maybe waited 5 minutes tops for a bed & that happened maybe twice) & the girls' @ each location are wonderful!
April 23, 2017





The last few times, that I've been to PBT, the people were nice (not 'pushy' on the products). The beds were clean. (I ALWAYS 'check' because, in the past, I have felt the need to request for an extra towel and spray.) Hopefully, they are NOT using the 'same towels' to clean several beds... to me, that's disgusting. Thank you PBT for cleaning up!
April 13, 2017





Very friendly staff, clean beds!!!
April 11, 2017





April 11, 2017





Friendly staff, clean freshly laundered towels, beds awesome. Love
April 5, 2017





April 2, 2017





I have been a member for almost 4 years. Monthly a fee is automatically taken out of my account. What I don't like is your "deals" have such a short time to redeem. If you are giving me a reward to thank me for been such a devoted member, why does it have a short expiration date?
March 24, 2017





Always a pleasure.
March 21, 2017





The only down side is you have to remember exactly what time you came in so you can come inthe same time the next day instead of just once a day
March 15, 2017





The price of membership PLUS the amount to use Mystic tan just isn't adding up. Pretty sure I will cancel this month!
March 12, 2017





Ashley and Heather really do care about their customers. First class customer service
March 10, 2017





Always have a great experience
March 8, 2017





The girls at the Dodge St. location always know my name, the bed I like, and that I only use a towel. Makes the experience so much better and easier.
March 2, 2017





Tatiana was very helpful, nice and polite! I asked a lot of questions and she took time to answer and made sure I was getting the right product and tanning package!!
February 23, 2017





February 20, 2017





Long wait because only 1 person was working, there was a line and poor girl was working her butt off trying to check people in, clean beds, and every time she put someone in a bed, the bed wouldn't turn on. She said on her end it shows bed is on, but bed wasn't on in room, so in addition to checking people in, cleaning beds, she also had to handle customers calling from rooms because beds weren't working properly. Girl on duty was doing a great job for all customers
February 17, 2017





February 16, 2017





I have been going to tan for about a month. I have had a great experience every time. I love the specials that are offered. Keep up the great business.
February 9, 2017





I'm a working mom so when I get off i enjoy coming to Palm Beach to tan to help relax my mind and body. Lately, service hasn't been great except when this one particular girl works, I'm not sure how to spell her name, she has blue eyes with freckles and she was there today when I went to tan. I apologize for not knowing her name. She's always so kind and helps you out with whatever you need. Please let her know how much I appreciate her assistance and her awesome attitude. Thank you so much. A happy tanning customer.
February 8, 2017





Always a great experience!
February 7, 2017





I just wish we could listen to a different type of music.
February 5, 2017





Upgrades should not expire so soon. I spend a lot of money on my monthly membership and I hesitate to spend extra because I will most likely not use all my upgrades so it's a waste of money.
February 4, 2017





The bed wasn't the cleanest...again.
February 4, 2017





January 23, 2017





Always a great experience!
January 23, 2017





Lexis was very knowledgeable, professional, friendly and fast!
January 20, 2017





Pleasant staff. I do not like the exact 24 hours between tans -- not very convenient for me.
January 15, 2017





I had a great experience the first time I walked into the facility. I was treated with respect and professionalism. Second time there was no different. Such a great place to go.
January 13, 2017





it has ben a while since my last visit. But thanks to Deb and the staff they remembered me and I immediately felt comfortable and welcome . Then the help and the extra effort to get me back into tanning stepped in . I was tempted to go full time but Deb said I don't think you want a burn lets cut it to 8 min. and work back into it. Professional and courteous what more can you ask for. I will definitely be back. Great store well managed with courteous and knowledgeable staff.
January 13, 2017





Pbt in lavista is always clean & friendly. I enjoy going and always feel good about myself after !
January 10, 2017





December 7, 2016





The customer service is wonderful and the beds are always clean!
December 6, 2016





November 30, 2016





November 30, 2016





October 29, 2016





Check in was quick. It was the first time, for me, using the New Keypad. I hope that it's always going to be easy. My bed was clean. I was given an extra towel, when I asked. Thank you.
October 27, 2016





The crimson bed wasn't very clean on 10/26/16...I asked if I could just redo it..tanning get lotion smeared from the person before me.
October 27, 2016





No complaints here. Clean, quick service!
September 21, 2016





Very friendly staff. Clean environment. In and out quickly, very seldom do I have to wait.
September 17, 2016





Love the customer service I always get! Recognized by name very personal
September 7, 2016





The girls at 84th and Giles are amazing! They always are so kind and willing to go above and beyond for their customers! I defer from the Bellevue location due to terrible service and attitude. But am extremely pleased with 84th and Giles.
September 1, 2016





Love the all over even dark color of the spray tan!! I get so many compliments and just love the speed and ease of coming in and getting out quickly!! Love the 2 for $15 tans too!!
August 29, 2016





More mystic tan booths would be appreciated. Only having one can be a long wait
August 7, 2016





August 1, 2016





Sometimes it is excellent and some times the service is average. At times there will be a line of 8 to 10 people and 1 person checking people in and another person folding towels. They can get people in faster if they could both check people in.
July 20, 2016





The salon is okay. It's clean and the people are nice. (Not crazy about the very drab colors in the Papillion store, not very beachy). But I only use it because it's close. Since Palm Beach has taken over Ashley Lynn's, it has gotten quite expensive. Palm Beach never offers any discounts on packages. With Ashley Lynns I would purchase the package for the whole year. I got like 2 months free by doing this. The funny thing is I only tanned for 6-7 month of the year. (Ashley Lynns came out ahead on that deal). Now I'm forced into doing the monthly thing where the payment is taken out of my acct. I don't like that. I am very uncomfortable with letting any company have access to auto payments. I wanted to pay cash monthly, but that's not allowed. So now I do the monthly thing because there is no choice. I started in June and will only tan until Sept. using only 4 months. So I guess your lack of offering any discounts saves me money in the long run and costs you. I wish you would offer some kind of discounts for a 6 month and 12 month package. If another (large) tanning salon came to Papillion and offered better packages or at least ran some sales on packages like Ashley Lynn's did I would switch to them.
July 14, 2016





July 10, 2016





July 6, 2016





Everything was great!
June 29, 2016





The girls are always friendly and usually have my bed up on computer upon walking in door
June 25, 2016





The monthly charges on my card were not explained. I have not received much tanning/color and the lotions I did purchase that the ladies have raved over are not helping! They beg me to purchase something every time I do go in and it is super annoying! The one bed that my package is for is always busy and I have to wait for it. Just not as happy as I was when it was Ashley Lynns!!
June 25, 2016





June 15, 2016





Seems that the aromatic sprays are always empty!
June 8, 2016





I love going to the Palm Beach Tan location in LaVista. The staff there is wonderful. I especially appreciate you Deb's expertise. I only wish there were more beds I could get into. I have cerebral palsy so the higher beds are off limits.
June 8, 2016





Always friendly at the tanning salon. They recognize me & get me in to tan quickly.
June 6, 2016





The young man that assisted me with my spray tan was very helpful !
June 4, 2016





The girls at this location are all nice and most know me. On Friday, June 3rd, I went and tanned around 5. I was disappointed because 2 of the 3 beds, that I bought upgrades for, are down. (The bed I was placed in wasn't the cleanest either.)
June 1, 2016





The people are friendly and the beds and sevice area are very clean. I am happy with the tanning results as well.
May 31, 2016





The wait is too long for someone who is on their lunch break. It would be sooo nice to be able to go in, check in, get your room and go. I waited in line for 16 mins and the room I was going into was empty.
May 29, 2016





Nathan is great with customers. Love to see him working.
May 27, 2016





Less sales faster service
May 19, 2016





Beds are nice and clean. Employees are friendly.
May 17, 2016





May 13, 2016





Staff os always great!!
May 11, 2016





May 10, 2016





Deb is a great assets to your team. She gave me the opportunity to upgrade te other day even though I was late on the offer.
May 9, 2016





I HATE that they ask me EVERY TIME how I'm doing on lotion, what kind I'm using, maybe I should try this, blah..blah...blah. If I need/want any products, I will ASK. Please stop asking me every time! The beds are nice/comfortable/clean.
May 7, 2016





Great job
April 28, 2016





Think the beds need to be updated as other tanning salons are cheaper for better beds.. Also dont like how they changed an ashley lynns level 2 bed to a palm beach level 3 bed.. Using all my credits up & plan on switching to sun tan city as their level 1 beds are compatible tou your level 3 beds..
April 26, 2016





I enjoyed my visit
April 19, 2016





Palm beach has always had super nice employees who help with any questions I have. The beds are always clean and I never have to wait very long to go in. Plus the sales and upgrades happen frequently to keep me coming!!
April 19, 2016





Everything us great except the finger scanner
April 17, 2016





The front desk employee was great; vey friendly and informative!!
April 14, 2016





greeted in a friendly manner and was questioned as to what my desire for tanning was and did I need any lotions. the tanning was relaxing and the atmosphere friendly with the right amount of talking about tanning and the products for sale. thank you.
April 14, 2016





I am always well taken care of when I come in! The best Palm Beach Tan I have been to is 168th and Q! Those girls rock! Especially the store leader!
April 13, 2016





Love PBT and go there often. The only thing I don't like is getting pushed to buy lotion EVERY time I'm in there. It's annoying. If there is a great special going on, post it or mention it...but not every time I come in. Lotions last a long time. I don't need a new one every week.
April 12, 2016





I really enjoy tanning at PBT. The one thing I don't like is the sales pitch I get every time I come in to tan. When I need lotion, I will ask and purchase. Please don't ask me each time I come in.
April 12, 2016





I had a coupon for a free upgrade. The gal took my coupon, keyed it in, and then told me it would be a 10-minute wait for a bed. I told her I didn't want to wait and that I would do my regular level bed. She keyed it in and gave me a towel and eyewear. I asked if I should have my coupon back, and she said, "no, we keep it." I assume I'll have a free upgrade on my account when I go back the next time. ??
April 11, 2016





I absolutely LOVE all the staff!!!
April 7, 2016





I just started back after not tanning for a almost 2 years, I think. The person that helped me my first day back was very helpful and patient. Kudos.
April 5, 2016





Front desk staff were friendly.
April 5, 2016





April 5, 2016





The only thing I don't like is that they try to sell me lotion EVERY time I'm there. If I need lotion, I will let you know. Thanks!
April 4, 2016





The customer before me broke the handle on the spray tan booth and the girl at the counter seriously needed another person there to help her. She was great & working as fast as she could but the wait was long since there was no one else to help check in customers
March 30, 2016





Always a pleasure to come in to a happy and willing to help atmosphere. I have never experienced anything except complete satisfaction in any of my visits
March 23, 2016





March 21, 2016





All the employees are very friendly and helpful! The facility is very clean!
March 15, 2016





The gals are always helpful every time I go to tan.
March 13, 2016





Employees are very nice & helpful. Beds and rooms are very clean
March 8, 2016





It's great going there except the fact that I can't share my account with my husband. It's expensive and we can't share the account. That's my only issue
March 5, 2016





I feel that other tanning places let you tan by day not exactly 24 hours apart. This is my only thing Otherwise friendly and clean
March 5, 2016





I loved the new Mystic tanning. The booth is warm and that makes all the difference. I do have a concern about your "month of sunless tanning" for $19 when it is only one session. That is false advertising and needs to change. One session is one session. A month of tanning indicates that you would be eligible for several sessions.
March 4, 2016





Your company is 10 times better than sun tan city!!!!! I quit there because of bad customer service, dirty beds, dirty rooms, etc. Love your store in lavista, NE & love the people working there. Thanks for a great experience!
March 4, 2016





Never thought I would tan but a friend took me in there and i like it so now I've joined. The products though are expensive is my only complaint.
March 4, 2016





Staff is always friendly and polite! That goes a long way with me. I could be having a bad day and the ladies (and gentleman) put a smile on my face. Thank you PBT of La Vista!
March 2, 2016





Was greeted promptly. All staff were friendly.
February 28, 2016





February 28, 2016





Overall tanning has been good at all the locations I visit. A few of the folks seem to get a bit stressed when they are alone and it is busy so my suggestion would be to always staff at least two. Additionally, these folks have sales goals so let them sell but allow for that second person to be checking other customers. I know this drives up your overall costs but it is better than a customer having to wait or being treated abruptly. This second or "extra" person would also allow the staff to take some additional time when cleaning and make sure the rooms are swept between use. In the winter so much sand and gravel gets tracked in and they just don't have time to get it all. Thanks so much
February 26, 2016





I love the beds and the service that I get every time I go to Palm Beach Tan!
February 20, 2016





February 16, 2016





Easy to get in and out. Love the tanning beds. Staff seemed rushed.
February 16, 2016





I think P B is fantastic
February 4, 2016





Quick and easy service! I love when I don't have to wait for a bed and normally the front desk staff is very nice.
February 1, 2016





Everyone is always friendly
January 30, 2016





I love the beds and the attitudes of their employees.
January 27, 2016





Always a pleasure to tan - really wish you would get rid of the 24 hour rule and at least cut it down to 20 hours. Nathan at 84/Giles is a rockstar always ready to help me and my husband with our tanning needs.
November 8, 2015





I would like Palm Beach to open earlier on Sunday. Noon is too late.
November 7, 2015





The only things that would make it better are: *Better specials for upgrades and/or the ability to add upgrades on a more frequent basis ** The 24 hour rule is silly I have time to tan at 5:30 today but may be done with work at 3:30 tomorrow but I can't tan until 5:30... This is silly and just makes me want to open a tanning account at another vendor. Then I would have to go back and forth between two places to make tanning convenient for me - ridiculous. I get the no more than one session in the same day but stop trying to save me from myself. People's lives are busy and when I want to tan I should be able to. I am an adult and have the mind to rationalize any potential risks on my own.
November 6, 2015





October 2, 2015





Most every time I go it is a great experience.