Palm Beach Tan Newark
Open today until 10:00 pm
Newark
Our tanning salon in Newark, OH is dedicated to 100% customer satisfaction and we're excited to help you find your perfect shade. Stop by, meet our certified tanning consultants and learn more about our state-of-the-art sunless spray tanning and sunbed tanning.
https://maps.google.com/maps?address=Palm Beach Tan Newark,1226 W. Church St., Newark, OH, 43055&center=40.058192, -82.4462109
Memberships & Pricing
Premier Rewards® Memberships
Palm Beach Tan Newark location, offers a variety of convenient sunbed and sunless Premier Rewards memberships. Our Premier Rewards members enjoy exclusive offers, free membership upgrades, cash credits and more! Learn more about Premier Rewards.
Sunbed Pricing
Customize your color in our state-of-the-art indoor tanning systems including luxury features such as face and shoulder tanners, aromatherapy, air-conditioning and more.
Learn more about our different Sunbed Premier Rewards benefits
Diamond EFT
$99.95
Platinum EFT
$69.95
Diamond Flex
$114.95
Platinum Flex
$84.95
Silver Flex
$49.95
Sunless Pricing
With sunless spray tanning, you can achieve natural-looking results perfectly matched to your skin tone in just one visit. Palm Beach Tan features Mystic Kyss, Mystic Tan, VersaSpa and VersaPro spray tanning booths.
Learn more about our different Sunless Premier Rewards benefits
Membership
Sunless Diamond EFT
$89.95
Unlimited
Sunless Platinum EFT
$69.95
Unlimited
Sunless Gold EFT
$49.95
Unlimited
PBT® One™ Memberships
When you simply want tanning at a great price, then PBT One is for you. Choose between Sun or Spray tan for just $14.95 per month with ultra-modern equipment and expert advice from our certified pros. Everything you need. Nothing you don't.
SUNBED
TANNING
Unlimited Level 1 sunbed tanning
Preferred pricing on upgrade sessions
SPRAY
TANNING
One spray tan per month
Preferred pricing on additional sessions
Reviews From Our Customers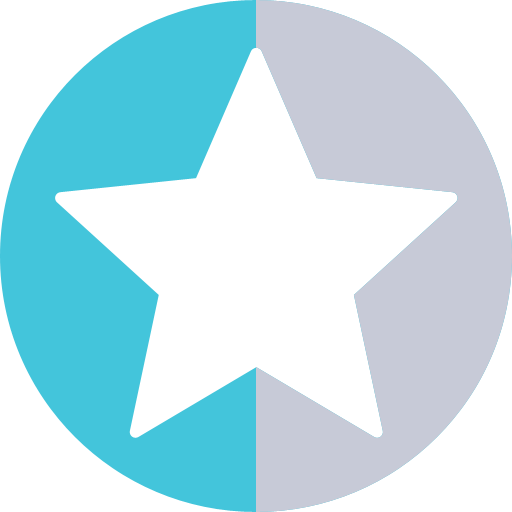 - 256 Reviews
September 12, 2019





Friendly environment very clean
September 12, 2019





I spray tanned and have the package that includes spray. I pay $86 a month. Today I was charged the dark cartridge which I have never paid and was told sorry new policy nothing I can do.
September 9, 2019





Great tans and great customer Service!
September 7, 2019





Staff is always so friendly.
September 1, 2019





Very pleasant and knowledgeable employees
August 22, 2019





Usually great! Sometimes my legs do not get the amount of color as the rest of my body. I use accelerator everywhere and make sure I am exfoliated. Not sure what the issue is. Employees are knowledgeable but some do not agree about procedures and tell me something different making my visits inconsistent.
August 21, 2019





August 19, 2019





August 18, 2019





Gr at customer service!! However it seems like I'm not getting the tan I used to get. I use face wipes, the spray, and then the lotion. I have always used the same regimen. Maybe you can suggest something new.
August 15, 2019





I love the staff and the beds!
August 11, 2019





Very pleasant. Though I'm not a fan of the exact 24 hour rule though. But I do understand.
August 7, 2019





Very friendly and very clean
August 6, 2019





Love the people and the facilities
August 1, 2019





Some of the gals are very helpful.. But prices little steep, I have enjoyed but can't do very long. Way too expensive.
July 31, 2019





Ver friendly and clean
July 28, 2019





July 24, 2019





The prestige bed is so comfy. The employee that checked me on was wonderful.
July 24, 2019





I wanted a sunless tan option and chose Mystic Spray Tan on the advice of staff. I also purchased an expensive "primer" based on advice of staff and made a single payment. I had no idea nor was I advised that an additional fee would be required for each session. I am also very disappointed in both the primer and the outcome of my many sessions. It was my impression Mystic Tan would react with my skin to darken it better and more even than cheap retail sunless tanning lotions. This is not the case at all! In fact, Mystic Tan is just a coating that easily washes off. Jergens sunless tanning lotion is much more effective, lasts longer and is so much more economical. I will be cancelling my membership and advise friends and family to avoid sunless tanning thru salons
July 21, 2019





Very clean facility and staff very helpful
July 17, 2019





First time ever to do this. The gals there very helpful. Don't care how the sales end and emplyees arent aware of it. After a drive there after talking to one on the phone by the time I got there 1/2hr. Later was told special cancelled not a happy person and supplies any too costly.. need more sales on these if your gonna break the bank.
July 16, 2019





Very clean and friendly employees
July 15, 2019





I love this tanning Salon always clean ! The girls are very friendly . Hanna went out of her way today when I was in much appreciated ..
July 15, 2019





Manager of store was very nice and informative. She was actually cleaning in her down time which was quite impressive in todays world.
July 14, 2019





Always courteous and efficient. Knowledgeable about all the tanning options
July 2, 2019





Customer service is fantastic. Very personable and friendly.
July 2, 2019





July 1, 2019





June 25, 2019





Great customer service ?
June 17, 2019





June 15, 2019





June 15, 2019





Very friendly/ knowledgable staff. Very well kept/ clean facility ... fantastic beds! I use the i bed and LOVE it! Products are top quality too!
June 14, 2019





Great experience! Staff is always kind and helpful. Kali is always willing to answer all my questions and gives suggestions
June 12, 2019





Short staffed a lot or you have one girl who is so slow checking people in Always a long line when I go and beds always are all dirty
June 11, 2019





June 11, 2019





Staff is always friendly and most of the staff knows me when I go into tan. The facility is always clean and love the tanning beds.
June 11, 2019





Love the Salon . Always Clean . Kaligh is a delight
June 10, 2019





June 9, 2019





They are nice and friendly. The place is always clean and i get a great tan from using there products and tanning beds .
June 9, 2019





They are very nice amd friendly .
June 5, 2019





June 5, 2019





Sometimes don't feel like I even tanned. The music choices are awful most times.The lotions are too expensive, you can't buy a bottle for less than $50 on sale. Don't like the monthly draft then charge $20 to activate, so you are still paying for a month and 1/2 for not tanning, when putting on hold.
May 15, 2019





New manager needs more training.
May 14, 2019





I appreciate all the employees but they need additional help. It is always extremely busy and there is always a wait to be checked in.
May 14, 2019





May 12, 2019





Greeted with a smile and polite customer service. Kali answered my question and let me know the face lotion I like was on sale. The store is clean and has a positive vibe.
May 10, 2019





Kali is amazing! She goes above and beyond for everyone. She always works quickly all while multitasking many things in the salon. I always have an excellent experience here.
May 9, 2019





I just started going here a few days ago and I absolutely love the staff!
May 8, 2019





Always clean, fast, friendly.
May 7, 2019





April 30, 2019





April 28, 2019





Kali, Nicohole and Paige are friendly and have been helpful, answering questions we had. The beds and business is clean.
April 21, 2019





Great experience for me! Staff always nice and helpful! However, the day I was in, the poor girl working was by herself and it was so busy!! I felt bad for her. She was friendly and helpful and working at getting everyone taken care of. I did notice 2 people walk out.
April 16, 2019





April 16, 2019





April 16, 2019





Great employees. Knowledgeable staff. Clean facility. Clean towel and bed!
April 15, 2019





All of the employees are great, very friendly and professional. The one thing I ABSOLUTELY despise about PBT is the constant sales pitch for the lotions etc. If I want to buy something I will ask for information I don't need it pushed on me. That is no reflection of this location it must be something that is required by they company.
April 15, 2019





April 15, 2019





April 15, 2019





I only go in the morning, very knowledgeable and friendly staff.
April 14, 2019





Paige R was fabulous!! She informed me about everything also about my upgrade on my membership. No one else told me about my upgrade. Paige R customer service was wonderful.
April 13, 2019





Clean beds and areas, courteous staff.
April 11, 2019





April 10, 2019





Paige did a great job explaining all the beds to us I have never felt so welcomed to a tanning salon Thank you for taking the time to explain everything!
April 10, 2019





it was a good experience very nice and helpful service, clean rooms and didnt have to wait for my bed
April 4, 2019





I love my PBT location in Newark, Ohio. Paige has given me her expert advice on tanning and all of the staff are fantastic.
April 3, 2019





April 2, 2019





April 1, 2019





March 30, 2019





March 30, 2019





Some days better than others, perhaps ALL employees (including mgt) working together ALL the time to keep a tension free atmosphere would make coming daily a pleasant and enjoyable expetience! MORE TAN..LESS DRAMA..?
March 29, 2019





Always a warm smile and a friendly hello when I come in. Place is always clean and beds fresh! Love it!
March 28, 2019





Love this place and the people are super nice and helpful
March 23, 2019





March 23, 2019





Love all the staff here, everyone of them are so kind, helpful, they greet almost every customer by name. The sales and upgrades are great! I'm impressed by the fact the staff knows all about the products they sell
March 20, 2019





The expirence at PBT is better than I ever expected. I had never been tanning before and the greeting I got from the employees was like no other. I absolutely love PBT!
March 18, 2019





Very helpful. Very friendly and personable associates
March 13, 2019





We love our store in Newark, Ohio. The girls are always nice! We look forward to seeingvthem
March 12, 2019





Friendly staff, very clean facility
March 9, 2019





I really enjoy tanning at Palm Beach. The last visit the bed wasn't working properly though. The girl at the front had to manually put my preference in.
March 8, 2019





Ur most expensive tanning bed always has something broken. .no spray...no outside control board working...etc. Spay out for 3 wks.
March 7, 2019





March 6, 2019





A young lady that helped me when I went in on 3/5 was rude and a bit judgemental. I had already talked with a young lady day before who was very helpful and nice the girl that helped me sign up would NOT listen to me, kept cutting me off just not helpful. I've been there before but never purchased a package. Yes I got your cheapest $14.95 deal but thinking of canceling already because of the staff. Love your products and services wish I could afford the upgraded packages. I'm just fine with the $14.95 for now if I decide to stay. Sorry to complain just upset me a bit.
March 5, 2019





March 3, 2019





Staff are very polite and helpful. Salon is very clean and beds are top of the line.
February 28, 2019





Recently joined and since day one from walking in have been treated with respect! Was unsure and unclear on what i was looking for or needing in your package selections and was given a full run down on all beds and lotions without any pressure on the decision i was making very cllassy employees and salon
February 28, 2019





February 26, 2019





February 24, 2019





I love going to palm beach tan in Newark, OH. All the employees are friendly.
February 23, 2019





Staff was friendly, polite and very informative. Felt very "at home" which is so refreshing.
February 22, 2019





I love love Kalieh always upbeat always smiling very informative on products
February 22, 2019





February 19, 2019





It's nice to walk in and it feels like family
February 18, 2019





February 18, 2019





I had a great time tanning the people behind the counter was so nice and friendly .
February 16, 2019





Staff is friendly and salon is always clean. The only thing I don't care for is that staff always seem to be trying to sell something and that you have to wait a full 24 hours before tanning again sometimes with my schedule I will tan later in the evening but then that means I have to wait that late the next day as well. Sometimes that means I will skip tan days because it doesn't work out for my schedule. I would love to be able to come every day!
February 15, 2019





I'd give you five stars, but the sign-up procedure was confusing and unnecessarily complicated when my wife and I started our accounts.
February 15, 2019





Paige is the best. Makes you feel comfortable always willing to answer questions. Been tanning at this location for a long time .
February 12, 2019





Always friendly I love your salon
February 11, 2019





I love palm beach tanning beds and spray booths . However the constant change in staff gets a little crazy . There's almost always new people who have not been trained correctly or long enough and can cause an inconvienet wait . The versa spray booth is my favorite booth and literally something is always going wrong with it . Last time I was in I had to do mystic , which is ok but not my favorite .... in the summer the salon is way too hot! Also I've been a diamond member since I started and I really don't get any perks ? I pay 100 a month for basically 30% off lotions ? It'd be nice to get a free bee or something for being a loyal customer . Other memberships get a chance to upgrade to next level for $20 more for 3 months etc but diamond has limited perks .
February 9, 2019





Very pushy sales and condescending when you do not purchase. If this continues, will cancel membership.
February 7, 2019





I love how friendly and knowledgeable the staff are! There's never a wait and you're always greeted with a smile and updated on any new products!
February 4, 2019





Everyone is so friendly always helping you . Paige is awesome
February 3, 2019





February 3, 2019





Very helpful
February 3, 2019





February 1, 2019





January 29, 2019





Always so knowledgeable and helpful
January 29, 2019





I love the Newark,Ohio store the girls are amazing and personable. Know their customers by name :)
January 28, 2019





January 24, 2019





January 24, 2019





Every employee that I've checked in with is very friendly. If I walk in to tan with an employee that's never seen me before, they're not friendly at all. Very short, somewhat impatient. It's irritating.
January 23, 2019





January 15, 2019





Overall I am not impressed with Palm beach, this is the first time I have tanned and I purchased a month membership. The first time I went in I was only given half the amount of time in the bed and was not told ahead of time. So while I thought I was in the middle of tanning, it was actually the end. I have tanned for a while now so it's not like I was pale and couldn't handle more time. I was not asked or even told what the procedure was. This last time I went, I paid $8 extra to upgrade to a "better" bed. I pressed the button for the mist and liquid dropped heavily on my stomach. It was gross and uncomfortable, the girl was super nice and apologized and she said she forgot to tell me it was broken. I don't feel that it was right I paid to upgrade to a malfunctioning bed.
January 14, 2019





January 9, 2019





The girl who is now running the place is doing an amazing job. She is keeping up with the bulb maintenance and has the place looking nice
January 6, 2019





December 22, 2018





December 20, 2018





I actually don't tan at the Newark one anymore I'm back in Pickerington all the girls in Newark were great when I did tan there! But i love the girls at Pickerington they are awesome
December 7, 2018





The ladies their are great and they know their locations and other products :) their customer service makes me want to come back :) I do feel some things are pricey so I enjoy the deals as well.
December 5, 2018





I enjoy palm beach tan so much because it is such a welcoming environment and the employees are always so kind and helpful.
December 5, 2018





Always friendly staff. The bed I had the mist didn't work and that was a down side laying in a pool of water that is dripping on me.
October 30, 2018





Didn't like my spray tan. It looked fake
October 24, 2018





Overall girls are always so nice and helpful! Very informative! Only complaint I have is every time I wanna Spray tan they're ALWAYS ALWAYS OUT OF THE ISLAND. It's a bit frustrating paying $111.00 a month and can't get what I want.
October 5, 2018





very friendly service and clean rooms
September 30, 2018





Always have good friendly service
August 19, 2018





August 8, 2018





No Regan. I don't need to buy a new product or lotion EVERY time I come in!!! Calm the pushy sales down.
August 6, 2018





The staff is friendly but the maintenance on the bulbs hasn't been keeping up. Here lately the beds have half the bulbs blown in them. The girl said it's bc the beds are over heating but it's annoying bc I pay each month for half blown bulbs
July 22, 2018





I have a great friendly experience everytime I go into to tan they girls that work there are very sweet and nice
June 27, 2018





June 4, 2018





You have two girls who work at the Newark location who are absolutely amazing. Maddie and Karen. They are always so nice and polite when I tan
May 20, 2018





I think some of your employees could benefit greatly with training, which would enhance your business. They are young, but not an excuse to try talk down to college educated adults.
May 19, 2018





I like the perks that u we get for being members .
May 6, 2018





Staff always friendly
April 21, 2018





April 19, 2018





The staff are very friendly and helpful
April 19, 2018





I am not normally the type of person that frequents a tanning salon because I cannot stand when a company hires young girls to run their business. The reason is that they are not friendly or helpful, especially when you are an older woman. I didn't find that yesterday when I signed up. They were super friendly, knowledgeable, and very accommodating.
April 17, 2018





Very friendly workers with lots of knowledge about the tanning process and products . Very clean as well. I only wish they had package deals instead of automatic withdrawal payment this would allow a wider arrange of customers and not feel trapped as in to payments . I definitely do like the discounts I'm products for what I pay monthly.
April 17, 2018





The beds are great, as well as the staff.
April 12, 2018





April 11, 2018





Friendly no wait
April 10, 2018





Premium bed are never available, need to have more of them or sell or packages for less. Beds should be cleaned on a timely manner. They are always in a hurry to get everyone checked in, but people are waiting on clean beds.
April 10, 2018





I always have a awesome experience everyone is always helpful and friendly love the place.
April 7, 2018





Awesome
March 31, 2018





March 27, 2018





The overall tanning is great and the beds are wonderful. The girls are very nice, but don't seem to have a clue what to do most of the time.
March 24, 2018





I really enjoy the big beds
March 18, 2018





Got in quick everyone was very helpful
March 16, 2018





March 13, 2018





The staff is always so friendly.
March 13, 2018





Like the tan i get here and the service is really friendly but it does cost a good bit to tan monthly .
March 13, 2018





Friendly and helpful staff
March 7, 2018





Can't ask or get better beds or friendly service at any other tanning establishment!
February 27, 2018





Very welcoming an everyone has been very nice an helpful
February 21, 2018





It was fantastic!
February 11, 2018





February 7, 2018





Everyone there is super friendly and helpful!!
February 7, 2018





February 2, 2018





Everyone in this salon is so friendly and knowledgeable about the tanning bed options and products. I've been very impressed with the pride everyone has in their work and service to others!
January 14, 2018





I love the friendliness, the staff's expertise in knowledge about the beds and lotions. The salon is always clean!!!
January 10, 2018





January 4, 2018





Establishment is well Maintained and employees are informed and mostly helpful. Pricing structure is confusing and too complicated and together with increased taxes is too expensive, and will decrease business except for hard core tanning junkies.
December 20, 2017





Just be true. Having ,selling,& bull about your high priced lotions.
December 12, 2017





Why are the $10.00 Monday spray tans gone? Your tanning salon is why over priced for this town and I will be going to tan pro.
December 8, 2017





Your promotions come out in email and then the staff doesn't know what they are or how to process them. The new promotion of a 20.00 gift card.....wasn't even in their system
November 28, 2017





The staff are great!! However there are times you go to the rest room and there's no toilet paper or paper towels.
November 23, 2017





November 19, 2017





Feel pressured everytime to upgrade
November 13, 2017





Hate how often they try to sell stuff it takes up my time. I've considered leaving because of it.
November 11, 2017





It is really nice and clean but do think imstead of suggestive selling they need to gwt ua in the beds faster lol for people that are asking question and lotion thats fine but get the people behind them in and ask the other person to hang on for second think this should please both customers a lot better i been on bith sides of it and its great if u want the infor on lotions and bout to buy bur when u have to wait for like 10 or 15 minutes and all u want to do is tan and get fast it dont help the person waiting out have to be able to mutil task to keep both happy
November 8, 2017





Sometimes it is a little annoying on the hard sales of the lotions when I have one already in my hand. Also, especially if I'm waiting to tan and I have to wait till it's over with another customer. Otherwise all the girls who work there are super sweet and kind. I know that's part of their job I'm sure, it just gets old sometimes.
November 1, 2017





Thoroughly enjoy tanning at this salon. The girls are just the sweetest and seem to work so hard. The salon is always clean. I use to really detest the way they were so pushy for me to buy the products, but that has stopped and I am really glad.
October 22, 2017





October 13, 2017





The manager is always very friendly and helpful! The girls behind the desk are always cheerful !
October 2, 2017





Parking is terribke. Sometimes i cant even find a parking space
September 18, 2017





September 18, 2017





September 16, 2017





Honestly it seems like everytime I go in there is someone new working and the people that were previously there are gone. The turn around rate seems so high and it makes it hard to establish a relationship with anyone there. It's nice to go into a place such as this and for them to know who you are, it makes you feel important and valued, where as with a new person everytime there's no way to get that valued feeling.
September 10, 2017





this is my first time ever tanning and i've had an amazing experience so far!
September 10, 2017





The staff are great!! Friendly and helpful. How often are the bulbs changed? Sometimes I feel like I tanned well and sometimes I feel like I didn't tan at all. Just inquiring. Thank you ?
September 2, 2017





Clean beds, great service
August 27, 2017





I arrived @ salon and after being asked my name and D.O.B. associate started counting money in drawer. Told me I couldn't be helped till that was done. Why isn't that done before 8am? Then after the wait was told Mystic booth was down so I could use Versa spa. I asked 2nd associate who was in Pjs and messed up hair if I was getting 20 tan dollars like the last time Mystic was down and she said she'd isn't even supposed to be there. So why is she then. It's very annoying to always have some issue when I show up in the morning on Sat. I am busy and have things to do and would like the place to be rdy for business when I arrive. Once in awhile is understandable but it's beginning a regular thing. Considering going to another PBT tho avoid the problems.
August 23, 2017





Terrific service. The staff is extremely friendly and knowledgeable. The place is spotless. I very much enjoy my tanning experience, but I do not like to be solicited with tanning products every time I go in. I understand it's a part of the job, but consumers hate it.
August 21, 2017





Great friendly service
July 23, 2017





The $20 in credit I was supposed to have from the mystic booth be down on my last visit wasn't in the computer so couldn't use it. Another disappointing visit.
July 21, 2017





July 16, 2017





I though the sales girl was great very through.
July 10, 2017





The salon is beautiful and always clean and neat. My tanning experience is fabulous!
June 28, 2017





Friendly staff and clean beds
June 24, 2017





I always go in and the girl/girls are always so friendly with a smile on their face! Also very helpful with what package you are looking for and always so clean in the salon!
June 11, 2017





THis is an on-going problem in the Newark, Ohio store in that on weekends, there needs to be two staff on duty! You lost customers this past Saturday when they walked in and saw 7 people in line. The one staff person checked evryone that was in line first, and then went and cleaned beds. If you had two staff, one could clean while the other checked customers.
May 29, 2017





It's a nice place to go but your lotions are all so expensive need to have cheap ta high grade lotions u might sell more this way .also don't mind them trying to get u to get stuff but sometimes people in a hurry and justvwamma tan and get out of there and they talking and trying to get people for upgrades and lotions holding line up .
May 19, 2017





All of the girls are very helpful and nice.
May 10, 2017





Everyone is friendly and helpful and the beds are always clean
May 8, 2017





There seems to be a problem with getting towels dried fully or having enough towels! For the past 3 weekends, there has only been one employee working on the weekends and this store is busy! THree weekends in a row there has been 6-7 customers waiting and beds not being cleaned. Two weekends in a row, cutomers have left without tanning because of having to wait for too long. Again, you need two employees! YOU also need to have a mature staff person on duty or management on duty at all times the store is open. Too many young staff who are too concerned about their text messages! Cell phones should not be allowed at the fron desk, staff should not be allowed to sit on the back counter, and staff shoud not be blowing bubbles with their gum when checking customers in!
May 7, 2017





Great service knowledgeable staff
May 6, 2017





Need copy of my bill sent electronically to my email as promised.
May 6, 2017





Great place to tan. Love the color!
May 3, 2017





The place is more than clean. Staff were very helpful and courteous. First time being there and they made everything easy.
May 2, 2017





The girls are always so friendly and helpful! Everything is so clean as well! I love tanning here it's quick and easy!
April 28, 2017





Cory swetel
April 27, 2017





The staff is always friendly and willing to help and answer any questions and very knowledgeable
April 23, 2017





Employees are friendly and knowledgeable. Place is clean.
April 14, 2017





I like your hours, the staff is always nice
April 14, 2017





I haven't tanned in a long time and I know a lot has changed, but it seems a little ridiculous to cost as much as it did to get started (mostly the lotions!). I also do not feel that I fully understood the packages and rewards, I found more information on your site that may have enticed me to sign up for a higher level. Should have done my own homework prior to joining. The convenience to my new work location is why I chose this salon, but believe I will shop around and determine if I will cancel or not.
April 12, 2017





Attendant was friendly and helpful. Salon was neat and clean.
April 11, 2017





April 7, 2017





Great tan today, friendly workers.
April 7, 2017





April 5, 2017





Great service and clean beds
April 4, 2017





This was my first time tanning and they really made me feel comfortable. They answered all my questions and were extremely nice in doing so.
April 3, 2017





I like the facility and like coming here, but I am not a year round tanner, so having to pay a start up fee every time I want to come back to tan is too much. after my time is up this time, I will probably look at other options .
March 28, 2017





The staff is friendly . I was thinking about upgrading & asked the staff member for her opinion and she gave an honest response and said since I already have a good base that I should be fine without upgrading to a more expensive package. Knowing she wasn't trying to upsale me made me appreciate her honesty.
March 26, 2017





Great place and really clean just think it would be nice and they would have lots more money and people if they do package deals instead of contracts will people and offered more lower rate lotions it's great to have choices in life not feel like it's being taken over by how much money u make in life
March 7, 2017





I had a great first experience yesterday, and I'm recommending pbt to all my friends!
March 3, 2017





February 28, 2017





February 16, 2017





February 5, 2017





Excellent service- I no longer tan bc of skin issues and Do not like the look of the spray booth. The employee not only suggested the spray tan in a bottle but showed me several options and sprayed them for me to see and smell.
February 1, 2017





My experience has been wonderful.
January 2, 2017





It's very clean and the staff is always letting me know what the specials are. I recommend everyone to go their.
January 1, 2017





Staff is great!
December 30, 2016





December 7, 2016





Always helpful and friendly!
November 29, 2016





Always friendly, great service.
November 15, 2016





Bulbs are changed often, rooms and facility is always clean, employees are friendly. Great place to tan! Only exception that really needs to be addressed is employee knowledge of specials going on. I always ask what kind of specials they have especially with spray tanning and they say there's nothing then I find out there was and it was even on the same day. Just yesterday it happened again. I was told there weren't any specials going on only to find out today there was an email for a $10 spray tan for that day only. It's very aggravating and I've expressed my displeasure but it obviously is still continuing to this day,
November 12, 2016





Love the service and specials...awesome place!!
November 10, 2016





Very friendly and great service
November 8, 2016





September 28, 2016





Love it! Love it! Love it! The girls are so nice, friendly and helpful! I love going to Palm Beach. It's my 12 minutes of heaven after a LONG day at work! I am always disappointed when something comes up and messes with my schedule and I can't make it! But, your hours make it pretty difficult not to make it! So convenient! Thank you!
September 24, 2016





September 15, 2016





September 15, 2016





I like the place, but I can tell when the associates are trying to make a commission and sell me something and that makes me uncomfortable.
September 14, 2016





I'm not really impressed with the beds. I don't feel they tan quickly or very well
September 2, 2016





It would be great to have another alpha as the other diamond option burns me and there is always a wait. Other than that staff is friendly and facility is always clean
September 2, 2016





The employee who helped me, was not very friendly. The tanning bed was clean
August 17, 2016





Your Girl's are the Nicest Sweetest and knowledgeable I've ever met! They keep the place spotless!by far the best place Ever love you guys!!
August 16, 2016





I love the girls in the tanning salon I go to, they are all very professional and have lots of knowledge about the different lotions and questions I always have. Great atmosphere and you walk in and walk out very satisfied.
August 12, 2016





I sent in a review yesterday to the effect of- Emily C at the Newark, Ohio location for a phenomenal job helping me. She took time to show me each bed and show me all the features. She helped me make an education decision on which membership to purchase. She is an asset to the company and customer service like she demonstrated, needs recognized. I'm very pleased.
August 11, 2016





Awesome staff
August 11, 2016





Girls are VERY friendly and the store is always very clean.
August 10, 2016





The employees are wonderful and the beds are great
August 9, 2016





Every time I go in, everybody is seriously so friendly! I do wish they had packets of lotion for sale, because I never see any when I go in! But other than that, everything is great there!
August 8, 2016





Wait times have gotten better.
August 2, 2016





It's pretty expensive , maybe I am just the wrong package for as few times as I tan a month, also the tan tax should be applied to the monthly fee. At the competitor it was cheaper and there were better deals as in lotions and upgrades ect. The girls should know a little more about the lotions and prices should be posted so the wait time is not so long by girls trying to sell lotions and looking up pricing. The beds are great and always clean for a better note ;)
July 28, 2016





Amazing, highly recommended. Polite & helpful staff
July 28, 2016





Amazing, highly recommended. Polite & helpful staff
July 12, 2016





It has been a great experience.I'm very impressed.
July 11, 2016





Gals at Palm Beach are all about the customer. Willing to help explain the best product and quick service. They seem to enjoy their job, always pleasant and polite.
July 5, 2016





Love the facility, but check in times are too long...especially when the personnel at the counter are selling product or registering a new person. Need to have one counter for product/registration and another to check people in.
June 30, 2016





the staff was friendly and the environment was clean. the only down side was no beds were clean and I had to wait for the employees to clean them. When they were standing there talking.
June 29, 2016





I tried the stand up bed and loved it - great results and short duration.
June 28, 2016





Love whenever I go in and the girls are so upbeat and happy!!
June 22, 2016





June 16, 2016





Loved the bed! I didn't feel claustrophobic in it and I liked having music in the bed. The girl that helped me was very nice and explained everything really well. The only way they could improve is to have a cushion for your head and to have a face lamp that can be turned off.
June 10, 2016





Friendly staff