Palm Beach Tan Germantown
Germantown Village Square
Our tanning salon in Germantown, TN is dedicated to 100% customer satisfaction and we're excited to help you find your perfect shade. Stop by, meet our certified tanning consultants and learn more about our state-of-the-art sunless spray tanning and sunbed tanning.
https://maps.google.com/maps?address=Palm Beach Tan Germantown Village Square,7730 Poplar Ave Suite 1, Germantown, TN, 38138&center=35.0912071, -89.8055231
Special Offers & Coupons
Memberships & Pricing
Premier Rewards® Memberships
Palm Beach Tan Germantown location, offers a variety of convenient sunbed and sunless Premier Rewards memberships. Our Premier Rewards members enjoy exclusive offers, free membership upgrades, cash credits and more! Learn more about Premier Rewards.
Sunbed Pricing
Customize your color in our state-of-the-art indoor tanning systems including luxury features such as face and shoulder tanners, aromatherapy, air-conditioning and more.
Learn more about our different Sunbed Premier Rewards benefits
Diamond EFT
$99.95
Platinum EFT
$59.95
Diamond Flex
$114.95
Platinum Flex
$74.95
Silver Flex
$40.95
Sunless Pricing
With sunless spray tanning, you can achieve natural-looking results perfectly matched to your skin tone in just one visit. Palm Beach Tan features Mystic Kyss, Mystic Tan, VersaSpa and VersaPro spray tanning booths.
Learn more about our different Sunless Premier Rewards benefits
Membership
Sunless Diamond EFT
$79.95
Unlimited
Sunless Platinum EFT
$69.95
Unlimited
Sunless Gold EFT
$59.95
Unlimited
3-Pack Pricing
Sessions expire 45 days from purchase
Single Sessions
Sessions expire 45 days from purchase
PBT® One™ Memberships
When you simply want tanning at a great price, then PBT One is for you. Choose between Sun or Spray tan for just $14.95 per month with ultra-modern equipment and expert advice from our certified pros. Everything you need. Nothing you don't.
SUNBED
TANNING
Unlimited Level 1 sunbed tanning
Preferred pricing on upgrade sessions
SPRAY
TANNING
One spray tan per month
Preferred pricing on additional sessions
Reviews From Our Customers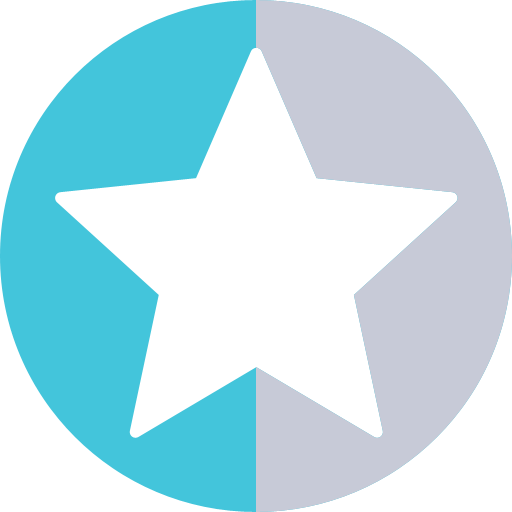 - 129 Reviews
March 21, 2019





My experience is always great. In and out with no problems!
March 5, 2019





The absolute best, hands down. The salon is so clean. Almost all of the beds have newer bulbs which make such a difference to those of us that tan on a regular basis. The staff is awesome! (Germantown, TN. locale) The manager Katy, Macy, and all the girls go out of their way to assist you. They are so knowledgeable on all the products that best fit your need to reach that golden tan. Highly recommend!
February 14, 2019





Great place!!! Friendly staff clean!!
February 5, 2019





January 30, 2019





Awesome
January 30, 2019





My favorite place of all the PBT locations. Most employees are very nice and helpful.
January 30, 2019





December 25, 2018





August 14, 2018





June 26, 2018





The bed I use is out of order. I was told, " we are waiting on the repair man". I'm tired of being asked to buy skin care products every time I come in the salon.
April 30, 2018





It's fine
April 27, 2018





April 14, 2018





I love this location. Always so nice and professional!!
April 14, 2018





I love the tan I get from palm beach and the beds/bulbs are the best.
April 6, 2018





I felt that the staff was very knowledgable. I was initially being helped by someone who was new. She was very helpful and when I asked a couple of questions she was not sure about she got help from the store manager. I don't recall his name but he was extremely knowledgable and help to both myself and his new employee. I look forward to being a repeat customer.
April 4, 2018





April 4, 2018





Love, love, love (you get it!) my salon (Germantown, TN) locale. The best staff by far! I'm a 3 to 4 times a week tanner, and the awesome staff always try to put me in a room with newer bulbs. I'd like to give special accord to Trent, the manager, Dancy, Rachel, Marley, and Jessica. It's a great feeling when the staff greets me by name when I arrive and leave the salon. I know my locale is a training salon, but please keep the above mentioned! Thanks so much! Michael F. Naff
March 28, 2018





March 16, 2018





March 8, 2018





Great employees who really know a lot about the company as well as the different beds.
March 8, 2018





Always friendly personnel willing to answer questions. Very prompt. Beds are always functional.
March 7, 2018





Love going into my palm beach tan! I'm always greeted by name and the salon is warm and welcoming. Very clean environment and it's a little vacation every time I go
March 4, 2018





Love my salon! I am a former 0Tan-N-Go All Access member, and have loved the change-over. The staff at my locale (Germantown, TN) is awesome! Trent, the manager, associates Dancy, Maggie, Rachel, Marlena go above and beyond to make each visit a total pleasure.
March 1, 2018





I've enjoyed my experience so far! My only constructive thought is that I wish I had been told when I signed up that there was a 24-hour limit for tanning. I'm just starting out, so I'm trying to go every day. Last night was my first night, and then I tried to go back today during my lunch break. I completely understand why I couldn't tan again, but I do wish I would have known before I drove all of the way over there. I think it could have been explained to me when I signed up—it was never mentioned. Also, I wish there was a little grace period with that, say an hour or so. I hope to tan during my lunch break, and it doesn't always happen at the same time everyday. I'm just going to have to be extra mindful of EXACTLY when 24 hours has passed so that I can try to still get my tanning in. Thanks!
February 25, 2018





February 24, 2018





Awesome staff and helpful
February 23, 2018





I was very impressed with the young lady who greeted me. She gave me a tour and explained the different beds and the stand up. Went over the different packages over all very pleased.
February 3, 2018





Very nice and knowledgeable employees!
February 2, 2018





Great staff at my locale, Germantown TN. Trent, Maggie and the rest of the team. My only "regret" is that the two level 4 beds need new bulbs in the worst way. I am a Diamond member and have to tan in a level 2 or 3 bed to get a satisfactory result. Often, I lay upside down to get tanning proper results on my face. Because I tan so often, the staff will try and get me in bed that has better bulbs. Again, great staff and great salon....just beds that need new bulbs! Best, Michael F. Naff (Germantown, TN. location)
January 30, 2018





January 23, 2018





December 28, 2017





Great, awesome staff!!! Manager Trent, Maggie, Candice, MacKenzie. I am a former Tan-N-Go member, and love the salon. My only thought of improvement would be to change the bulbs more often. In the last 4 or 5 months, not one level 2 bed has had the bulbs replaced. For serious tanners like myself it is rather difficult to reach my plateau. I usually tan 3 to 4 times a week, and it difficult to achieve the results I prefer. Many thanks, Michael F. Naff
December 16, 2017





Service was great! I just signed up and used to work at location in MS when I was in high school. Some things have changed, so I was happy to have someone go over things with me - especially my spray tan!
December 3, 2017





November 28, 2017





Wonderful!
November 28, 2017





Service was great!
November 27, 2017





Love, love, love the salon (Germantown, TN) I'm a Tan-N-Go transferee. One wish, just wish you would change the bulbs in the beds a bit sooner. That said, the staff is ***awesome*** Megan, Candice, Maggie, Rachel, MacKenzie, and the manager Trent.
October 24, 2017





October 21, 2017





My face appeared to get most ; back of arms and ankles not much
October 17, 2017





Came in for $10 Monday spray tan. Associate was very helpful telling me my options other than the $10 Monday option. Everything was clean and ready to go in the room.
October 15, 2017





There was no one at the counter when I arrived or left
October 14, 2017





Too expensive
October 12, 2017





I would like the hours to go back to opening at 7am on weekdays. That way I can tan before work.
September 12, 2017





August 28, 2017





Mackenzie and Rachel are amazing! They are very friendly and know how to sell what others really need and not try to over sale! Way to go they need a raise!
August 28, 2017





Mackenzie was amazing! But the guy Trent jumped in and I know they make commission and stole the sale from her! I didn't think that was great esp when he tried selling us stuff we didn't need!
August 23, 2017





Always a wonderful experience, clean and friendly staff that know my name every time I come in
August 20, 2017





Everyone is always great, especially Mackenzie. She has taken the time to really explain the different settings on different beds, and helped me with ideas to get my deepest tan before my vacation
August 8, 2017





I'm still trying to fit in after moving over from tan-n-go. I'm not sure if the staff really likes us.
August 7, 2017





Always someone at the desk to help me and they are very patience when I am trying to decide what I want to purchase.
August 6, 2017





Always clean. Very friendly staff. I will miss Mackenzie
August 5, 2017





August 2, 2017





Everyone is very friendly and knowledgeable. Always a great experience there. Thanks
July 22, 2017





July 8, 2017





Very friendly explained all of the beds packages available very helpful
July 2, 2017





Everyone that helps me is very knowageble and helps me with what I am interested in purchasing.
July 1, 2017





There are only two employees who are friendly and knowledgeable....Allison and Mackenzie. Mackenzie goes out of her way to get to know the clients and our needs. I really dread going in she isn't working. You need to keep her!
June 27, 2017





Everyone is always very friendly and helpful. The workers always make it a great experience while there.
June 26, 2017





The guy that O got my spray tan from was very nice, but y'all were out of wipes and he was not very concerned - this is not the first time you have been out of things - either it is wipes or dark sunless or the fresh scent or something... How hard is it to go to Kroger around the corner and buy wipes - you see you are getting low and you take care of it. Also don't wait til you are out of anything to order.
June 25, 2017





June 22, 2017





The employees at the Germantown location are very knowledgeable and always friendly. I always have a great experience each time.
June 15, 2017





I am a transferred customer from Tan-N-Go. I have had the all access package for years and was happy. I was hesitant when Palm Beach bought out Tan-N-Go as I didn't know anything about Palm Beach Tanning. I normally tan 3 to 4 days a week. I have come to like Palm Beach, and love the girls that I normally see on each visit. Lauren the manager, MacKenzie, Alsion, Samae. Really all of the girls are nice. I have come to love Palm Beach, and I have a few thoughts. First, it seems the salon never has enough staff. Not a big deal overall. Many of the beds need new bulbs. I know from the staff which rooms have newer bulbs, and there are only three beds that have had new bulbs installed since the "TNG" buyout. For serious tanners like me, having to wait for a bed with good bulbs is annoying...especially when the salon has so many beds. I miss the "Level 4" beds that "TNG" had, but I understand that the "PBT" salon doesn't have enough space in the room(s) that these beds require. I am happy that my package cost didn't increase with the buyout of "TNG" Overall, I am a happy customer and look forward to my visits!!! My salon is the Germantown, TN. salon Best regards, Michael F. Naff
June 1, 2017





I love it except on the weekends the customer service is poor
May 31, 2017





Great experience. Very good employees, sweet and helpful. Thank you!
May 30, 2017





I love how clean and professional the salon always is. The girls are very knowledgeable about the products and tannig advice
May 28, 2017





May 26, 2017





Unable to make change for purchase of service. Told two different things from different staff members. Staff friendly.
May 17, 2017





I love the beds and staff but the location that took over for both Palm Beach and Tan n Go don't have enough rooms of the higher level beds
May 14, 2017





I am a transferred customer from Tan-N-Go. A "all access" member for years. I must admit that I wasn't thrilled when Palm Beach Tanning bought out Tan-N-Go. To my surprise, Palm Beach Tanning has welcomed me with kind, friendly service. I was happy that my package price remained the same. I am on a first name basis with the girls at the salon (Germantown, TN) and enjoy my visits. The only improvement I could see would be more of the level 4 beds that Tan-N-Go had in their salons. I do understand that the level 4 beds need more space and the salon rooms presently cannot fulfill that requirement. Maybe in the future, someway, somehow. I would like to give a shout out to a few of the girls by name, MacKenzie, Emily, and Alison. All are attentive and (between us..lol) do their best to let me tan in the rooms with the newer bulbs! I look forward to all future visits!!! Regards, Michael F. Naff
May 14, 2017





May 12, 2017





Meagan was great, handling many customers at once, since she was the only one there. She made me feel very comfortable about the process.
May 5, 2017





Everyone was so friendly and informative. Very clean as well
May 2, 2017





Wonderful staff, clean, close to home.
April 29, 2017





April 25, 2017





April 20, 2017





friendly and knowledgable staff, clean spot to get tan, love it!
April 19, 2017





I am a All Access Member who belonged to Tan-N-Go, and now at Palm Beach Tanning. I will be honest and tell you that I was somewhat hesitant as I had been at Tan-N-Go for years. The first time I went to the salon, the manager greeted me, and introduced herself to me. I even recall a handshake, which I found rather nice! I was curious about the equipment, but I was pleasantly surprised! For serious tanners such as me, they were nice enough to let me know which rooms have newer bulbs...which I love! I have also purchased new lotion and happy with it. It was recommended by the manager. Now, I look forward to seeing "my girls" at the salon. I love the manager, Alison (who came on board from Tan-N-Go), Emily and Mackenzie are "the creme of the crop". In closing, I will say that I am now a very happy and satisfied member of Palm Beach Tanning, the Germantown, TN locale. Love you guys and look forward to more tanning, whether its level 3, 4, or a occasional Mystic. Best regards, Michael F. Naff
April 19, 2017





The staff is great. I would like to see another level 4 bed at this location. I feel like I always have to wait, or have to use a level 3. Frustrating.
April 13, 2017





McKinzey at the Germantown PBT is a GREAT representative for your company. She's always friendly, on-point, knows my name and what service I want, hustles, keeps everything clean and going. She has s great attitude! Give her a raise or make her a manager! Thsnk you, Sarah Scoggin
April 11, 2017





Staff was friendly and knowledgeable. I am a customer coming from Tan N Go and I was pleased with the easy switch. However, I'm not pleased with not being able to use my credits to pay for my monthly bill.
April 5, 2017





The location that I go to in Germantown Tennessee needs more 3 and 4 beds. Always having to wait on one of these beds
March 23, 2017





Great customer service. Always feel welcome.
March 17, 2017





So far it's been great!!!
March 15, 2017





March 13, 2017





March 8, 2017





Alex was very informative and helpful. He didn't make me feel rushed.
February 25, 2017





February 21, 2017





February 18, 2017





January 31, 2017





Great friendly staff. clean beds
January 13, 2017





Kalee the district manager is so welcoming and always helpful with all My tanning needs!
December 8, 2016





Everyone is very friendly!
November 16, 2016





Staff always very courteous and knowledgeable about product.
November 15, 2016





I visit two locations on Poplar ave in Memphis tn, your staff is very helpful and knowledgeable about the products, two thumbs up!
November 11, 2016





Natalie was very helpful with all my questions. She was very knowledgeable about tanning
September 2, 2016





Friendly staff...clean rooms...no waiting.
August 25, 2016





Everyone at the Germantown location is so friendly and helpful.
August 21, 2016





Staff is always friendly.
August 8, 2016





Always clean. Friendly staff!
August 2, 2016





The store is alwcleanand the staff always friendly and helpful. I'm sort of a germaphobe, but seeing how clean everthing is sets my mind at ease. Thank you to the staff! Keep up the good work!
August 2, 2016





The store is always do clean and the staff always friendly and helpful. I'm sort of a germaphobe, but seeing how clean everthing is sets my mind at ease. Thank you to the staff! Keep up the good work!
August 1, 2016





just friendly, efficient and professional staff. Store is always clean.
July 31, 2016





I will be going to the beach in about a month. Knew I need to prepare my skin for the experience, so I stopped by Palm Beach Tan. Years ago, I had a wonderful experience with another location so I stopped by the Germantown location to sign up to get my skin ready for the beach. Now I am on the road to a wonderful trip without burning to a crisp.
July 31, 2016





The staff is always helpful and beds always very clean!
July 18, 2016





The staff is always friendly and helpful whenever I have questions. Most of the time they know my name even though I have a difficult first name to remember.
June 24, 2016





Every time I go in to tan, all of your staff are very nice and helpful!! I have tanned there for years and have never had a problem!! You have a Great staff and Natalie the supervisor is also great!!!
June 19, 2016





The place is always clean and all the staff is friendly and helpful
May 24, 2016





Quick, clean setting. Very friendly knowledgeable staff
May 18, 2016





Friendly staff. Clean facility
April 22, 2016





April 21, 2016





April 20, 2016





April 19, 2016





Very friendly and attentive staff! High quality beds!
April 19, 2016





Love this place - staff is awesome
April 18, 2016





The staff was very helpful answering all my questions and going over my options
April 14, 2016





April 5, 2016





Great all around. :)
March 29, 2016





Enjoyed my visit
March 27, 2016





Very easy to join. Great customer service
March 22, 2016





March 19, 2016





Wish you were in Texarkana Texas....excellent staff and sales....
March 3, 2016





February 25, 2016





The staff are knowledgeable, helpful and friendly. It was a wonderful experience!
January 31, 2016





Everyone is so helpful and kind to me whenever I go in to tan!! They always have answers to my questions and make my tanning experience awesome.
January 31, 2016





my debit card expired at the new year but I did not realize - pbt charged me a fee when my payment did not go through even though it was obvious that my card had just expired. As a monthly paying member, I thought that was poor customer service. I did consider no longer using pbt but the people at my Germantown location are very nice and I never have to wait so I stayed.
January 30, 2016





The girls that work at the Collierville TN location are always very nice and imfromative. They also push the product like crazy. And no none of them are my daughter
January 28, 2016





I had a very good experience and Natlie was very good at getting me what was best for me since I was new.
January 26, 2016





Always friendly and fast staff. Very helpful
November 8, 2015