Palm Beach Tan Austin
Open today until 11:00 pm
Hancock Center
Our tanning salon in Austin, TX is dedicated to 100% customer satisfaction and we're excited to help you find your perfect shade. Stop by, meet our certified tanning consultants and learn more about our state-of-the-art sunless spray tanning and sunbed tanning.
https://maps.google.com/maps?address=Palm Beach Tan Hancock Center,1000 East 41st Street # L-200, Austin, TX, 78751&center=30.2995731, -97.7184377
Special Offers & Coupons
Memberships & Pricing
Premier Rewards® Memberships
Palm Beach Tan Austin location, offers a variety of convenient sunbed and sunless Premier Rewards memberships. Our Premier Rewards members enjoy exclusive offers, free membership upgrades, cash credits and more! Learn more about Premier Rewards.
Sunless Pricing
With sunless spray tanning, you can achieve natural-looking results perfectly matched to your skin tone in just one visit. Palm Beach Tan features Mystic Kyss, Mystic Tan, VersaSpa and VersaPro spray tanning booths.
Learn more about our different Sunless Premier Rewards benefits
Membership
Sunless Diamond EFT
$79.95
Unlimited
Sunless Platinum EFT
$69.95
Unlimited
Sunless Gold EFT
$59.95
Unlimited
Single Sessions
$40
Versapro
$45
$25
Versa/Mystic
$30
Sessions expire 45 days from purchase
Reviews From Our Customers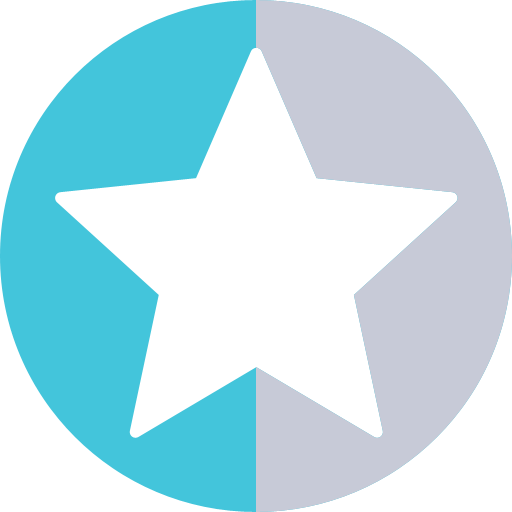 - 121 Reviews
February 8, 2019





I would recommend all locations were equal when it comes to UV beds.
February 7, 2019





February 5, 2019





February 1, 2019





Please have a mirror in every room. There was no mirror last time I got a spray tan so I had a hard time pinning my hair back properly. Thanks!
January 16, 2019





It's always nice when the staff knows your name when you walk in...
January 16, 2019





Just wanted to send a compliment that the young land who helped me yesterday at the Austin location off Lamar was great. She was WONDERFUL. Burnett, was working around 2:30-3pmish. Just always like to send compliments for exceptional service.
January 15, 2019





Staff is always friendly at Austin red river location. I would appreciate some student deals though!
January 9, 2019





Great people
January 5, 2019





January 3, 2019





Emma is always smiling. Everyone is nice and I know how customer service can be, but Emma is always pushing through and choosing to be positive. Love when I come in and Emma is working.
December 30, 2018





You should staff your store according to holiday schedules and peak hours. One person at the desk is not effective, and long waits make for a poor experience .
December 30, 2018





Customer service is beyond fantastic. I go to the Cedar Park location and the manager is literally one of the nicest people I've ever met. The staff is always super friendly. The only issue with my experience is about the spray tanning additional costs. I have unlimited sprays and my go to is the Mystic 2 step. The only way that I show up with the color that I want and will stay on longer than 2 days is for me to purchase the bronzer and dark additives. So that means I pay for that every time I go in which is about twice a week on top of the 60-70 ish dollars I pay a month. I've been a member for maybe a year now and I've recently found a different salon that offers a membership that can match my tanning preferences, as well as spa and facial features that are included in the membership, all of which is less than what I pay at palm beach just for my membership. I would love to stay at Palm Beach because I've never encountered any issues other than that but I can't afford to always pay every time I try to use my unlimited membership.
December 29, 2018





Love Palm Beach!! The staff is always friendly and eager to help, definitely one of my favorite tanning places ever! The only thing is I strictly like getting tanned in the Mystic 4-path machine but it is out of service a lot.
December 11, 2018





December 11, 2018





The staff are very Knowledgeable and friendly
December 5, 2018





October 13, 2018





September 12, 2018





Love going to palm beach tan. Tiffany is awesome. Always friendly with a smile.
August 11, 2018





I always enjoy going and getting my tan on. The after 5 staff is awesome..
July 13, 2018





This is the best PBT I have been to yey, or maybe I am biased because it was my 1rst PBT experience.
June 11, 2018





The staff their are absolutely the best.
May 4, 2018





April 18, 2018





April 10, 2018





Great customer service. Fast check in.
April 7, 2018





The staff are always friendly. The beds and rooms are clean. I think they do a good job keeping the bulbs fresh.
March 22, 2018





Seems like staff is slow to turn over beds
March 19, 2018





I wish the packages were on a 30 day basis, not a month to month basis. Like if I sign up for the silver package on March 19, I want to be able to tan until April 19.
March 16, 2018





Love going to PBT. It's like my daily meditation time. ? Bella is the best store manager I've ever met. She gets to know her customers and makes sure we have the products we need. ❤️❤️
March 8, 2018





Great staff. Always ready to check you in when you walk in the door. Nice and friendly
February 28, 2018





great and relaxing staff is always friendly and welcoming
February 21, 2018





I came in with a promo but it was not honored by your employee. I had travelled all the way to your location so I decided to tan anyway, which was pleasant enough.
February 7, 2018





January 20, 2018





Bella is really nice and always takes time to make sure I am happy with my visits. I really like her. Also, Sara T is probably my favorite employee here. She is very real and like-able and I love that she isn't always trying to sell me stuff. Those 2 are awesome. I think Sara should be a manager or something (if she isn't already).
January 4, 2018





All the staff st the Westlake salon are great!
December 15, 2017





November 29, 2017





Awesome
October 29, 2017





My experience was great! The only issue was that the misters haven't been working in the bed that I always tan in (Room #1), which makes it a lot hotter while in the bed :(
October 14, 2017





The store was clean, as usual and I was attended to quickly.
October 11, 2017





September 23, 2017





I used room 1 at the Hancock Center and the mister hasn't been working for a few weeks!! :(
September 19, 2017





First off I have been tanning for awhile but I recently switched to this location. I had an amazing experience and CJ was extremely knowledgeable about all of the products and beds. He always has a smile on his face and makes my dad!
September 16, 2017





September 16, 2017





Great experience every time I'm there! I'd like to receive more emails about my monthly member specials though. I usually hear an AD on Pandora (once a month) that reminds me to get in there! If I got more emails about my monthly specials - I'd be in there even more!! :)
September 8, 2017





Everyone at the Austin, Texas location is so kind!
September 5, 2017





Always awesome!
August 23, 2017





August 6, 2017





Standing Up tan next time!!,,,thanks...
August 2, 2017





Awesome as always!
July 1, 2017





Wonderful as usual !!
June 28, 2017





My experience at PBT has been phenomenal. The front desk staff is always kind and courteous as well as the management. Beds are always clean and available and there is never a wait time!! This place rocks!!
May 30, 2017





NEED. DOWNTOWN. LOCATION.
May 30, 2017





Always fabulous
May 10, 2017





May 8, 2017





Tanning was fine. And I learned I can use a stand up, which I've wanted to try. But you're running a promo rate of 19.95/month that CJ said is the same plan that I pay 24.95 for. But he did not think that it was possible to change the rate for me. Do I need to cancel my current membership and sign up again to get this? CJ was also going to email and check. But it seems like horrible customer service, if you can't just change it.
April 23, 2017





April 18, 2017





I love PBT! Everyone is very nice and helpful. I look forward to going there every day I'm needing to tan. Keep up the good work!
April 14, 2017





Always friendly Always professional Always remembers my name
April 7, 2017





CJ was excellent. He made me feel welcome and the most important client at that moment. He was extremely knowledgeable of all services and products, and very personable. He answered all my questions and helped me to come up with the best plan for my needs.
April 5, 2017





April 2, 2017





I enjoyed my trips in the beginning. The last time I was in I felt a bit of a confrontation with the time I wanted to be in the bed for. I am 43 years, this isn't my first time tanning, if I say I want a time set, it's not a negotiation. After the time was agreed upon I was told, if I burn I can't tan tomorrow, in a condescending tone. Well I live quit a distance and chances are I wouldn't be back anyways, but I don't expect to be talked to like a child. I am paying to go there not being paid to come. I am considering this being my last month due to cost, distance, and customer service.
March 27, 2017





I had to wait a bit on my favorite room but the two people working the front were very friendly and made nice conversation with me. :)
March 26, 2017





I appreciate the late hours and Megan at Hancock is very customer oriented
March 9, 2017





Always a great experience!!
March 5, 2017





The facility is clean and the staff, particularly Bella, is always very friendly and efficient. I am able to get in and out quickly and am often provided with excellent tan advice. My only grievance would be that a spray tan membership is very expensive, thus all beds/shades should be included in the membership and you should not have to pay extra for some shades (e.g., it costs extra to get a Mystic "Dark" tan and it should not cost extra). Other than that, I love tanning at the PBT located at the Hancock Center.
February 23, 2017





Overall I have great experiences at my Palm Beach Tan location! The only thing I would like to be improved would be wait time, not letting the dispensers become empty, and more rewards as a member. I really like the employees at the Hancock center because they make an effort to get to know me and remember a name to a face. :)
February 9, 2017





Great service. Need to have more specials and discounts
January 22, 2017





Staff very knowlegible, helpful, not pushy. Comapny offers good packagds that make sense.
January 4, 2017





Love this place!
December 5, 2016





A great experience plus the girls aren't too bad either
November 30, 2016





November 20, 2016





October 27, 2016





September 30, 2016





Great experience! The girls at the front desk were very helpful when I was trying to decide which bed to use.
September 12, 2016





The representatives are quick and pushy when I visit the salon. Especially last time I was there.
August 22, 2016





I love the stand up beds and the decent monthly price, and overall good service. But I wish there were more options, like one month only, or suspend with no fee. I spend a lot and only go so often. And the lotions are really expensive.
August 8, 2016





I feel like I am bothering the girl in the store if there is more than one customer.
July 25, 2016





I love PBT!
July 24, 2016





Great place!
July 15, 2016





I don't get to go very often, so the monthly fee is pretty expensive for me. Upset you only offer a lowered "hold" rate instead of pausing for a few months for free, such as Netflix does.
July 10, 2016





Megan and Bella are outstanding employees. Very friendly and helpful.
July 4, 2016





Staff is always friendly. Clean environment.
June 30, 2016





I always feel pressured when there is a sale. I just want to be told and think about it.
June 27, 2016





June 20, 2016





Addicted to PBT!
June 16, 2016





Always friendly staff, incredibly clean and well-maintained beds - PBC is the best place to tan in Austin.
June 9, 2016





Employees are very friendly
June 7, 2016





Would refer friends
May 31, 2016





Most of the time there's no one upfront so you wait a bit to be helped and staff isn't friendly at all. Staff at your location near UT is VERY friendly and I can always hear them upselling.
May 23, 2016





May 6, 2016





It wasn't the cleanest inside the tanning booth. The bed itself was clean but the floors were dirty, including dead bugs on the floor.
May 6, 2016





I FREQUENT THE PALMER LANE PALM BEACH TAN BUSINESS MOST OFTEN BUT ALSO VISIT OTHER LOCATIONS. THE CUSTOMER SERVICE IS USUALLY GOOD AND THE ROOMS AND BEDS ARE CLEAN ALWAYS. I WONDER WHY A MEMBER IS NOT GIVEN A BIGGER INSENTIVE, DISCOUNT OR UPGRADE THAT INCLUDES THE SPRAY TAN ?? I AM A GOLD MEMBER AND WAS TOLD THAT THE SPRAY TAN IS 25.OO FOR MEMBERS IN MY STATUS. PAY 40 A MONTH A VISIT SOMETIMES JUST ONCE A MONTH AND FEEL THAT A LARGER DISCOUNT WOULD BE MORE IN LINE WITH TRYING TO KEEP A CUSTOMER WITH YOUR COMPANY. I JUST MOVE TO A MORE NORTHERN AREA AND THERE IS NO PALM BEACH AND AM DOING SOME RESEACH IN THIS TOWN TO FIND A PLACE THAT IWOULD LIKE AAND THAT WOULD ACCOMADAATE MY NEEDS.
May 1, 2016





I love this salon... but... ive been going there for years. My nephew. Was killed in a car wreck and i had to leave the state to deal with that. I called to cancel my membership and they would not let me do it over the phone even though i explained the situation. Then in florida my wallet was stolen. So none of my payments were able to come off. I think given the situation i should not have all these late fees and super high balance. Its not like i was tanning and not paying. I had a real life tradgedy. Then another one was added to that. I would think my business would be valued and there would be some sort of understanding to the situation. It almost makes me just want to go elsewhere
April 30, 2016





It's average because yes I'm getting color but the quality of beds is a little bit disappointing. Yesterday, there was no pillow on my bed. The time before that my bed was so oily I was slipping while tanning. The staff is really sweet but the cleaning is disappointing.
April 27, 2016





Much better experience than my last visit, was met at the front desk and quickly checked in.
April 27, 2016





I absolutely adore the Versa Pro and rooms are always clean. Staff is very friendly and honest; I left my diamond earrings once and they had them ready for me to pick up when I called. The only complain was that somethings don't transfer from state to state. I had a BOGO spray tan left and they didn't accept it in California. If I pay for something I expect to be able to get it from any of your locations.
April 22, 2016





Love tanning at PBT! Have only been to the Hancock location in Austin twice but both times were great! Super nice and very efficient!!
April 10, 2016





March 31, 2016





March 30, 2016





Super friendly and knowledgeable staff. Especially Allison!
March 18, 2016





Always clean and the staff is always great to be around and super helpful. Love PBT!
March 18, 2016





Kayla who helped us sign up was very thorough and informative! The next day we went to tan the girl at the desk with glasses was very friendly and greeted us with a big smile. (I didn't catch her name) the beds and space are always very clean which is awesome. I've always used Darque Tan but I'm glad I decided to try something new!
March 15, 2016





March 13, 2016





I only spray tan. The machines are often broken. When a machine is down I'm offered the lower/less effective machine rather than given a complementary upgrade to the better machine. Come on. I've had a membership for 12 years. Throw me a bone.
March 10, 2016





The receptionist was really kind in helping me and my friend pick out what package and lotion we wanted.
March 5, 2016





I think it's super overpriced and the last helping up was not at all helpful and just kept explaining that the only "package that was going to actually do anything and maybe give you a tan" is..."the $75 or $95" package.
March 1, 2016





Staff as always was courteous and polite and had me checked in and in a bed quickly. The rooms are clean and it is always is a great experience at this location
February 27, 2016





Everyone I encounter is knowledgeable about products and available to help out.
February 23, 2016





I had great service and felt really well treated!
February 18, 2016





She was very helpful!
February 18, 2016





Excellent customer service!
February 18, 2016





February 17, 2016





I've never tanned before, and I came in with a lot of questions. The staff was very friendly, knowledgable, and helpful. I felt confident in my purchase. The facility is always impeccably clean!
February 2, 2016





Great! Thanks!
January 31, 2016





Every time I walk into Palm Beach Tan, I dread it. I dread it because I know there is going to be an employee trying to sell me another item. Its fine if they want me to be aware of my 'tanning dollars' or 'tax rebate'... or even to let me know of any special deals going on... but the majority of the employees go way beyond that boundary. It has come to the point where I feel like they are so focused on making a sale, they can't listen when I decline offers - MULTIPLE times. There was once an incident where I has just bought 'top of the line' tanning lotion from Palm Beach Tan, Then I came in a few days later (with the bottle in my hand) and a different woman there was trying to sell me 'an even better one', claiming the one that I bought was not near as awesome as this new tanning lotion that just came in. This is definitely not something I wanted to hear after forking over $80 on tanning lotion. I don't know if it is specific management making them be so forceful at the Palm Beach location I go to. But I'm a Diamond Member, and I've been one for a very long time now... and I do not appreciate being treated as just a revenue to make for money for the company.. I want to feel like a valued customer from the moment I walk in, to the moment I walk out. Otherwise, I think Palm Beach Tan looks nice and has very high quality sunless and tanning beds.
January 30, 2016





Clean, friendly staff and love the hours!
January 30, 2016





It is always a great experience when I go in to tan! All of the ladies are enthusiastic about being there and have wonderful advise on all things tanning!
January 28, 2016





The tanning service itself is great. However, I am asked to buy products literally every time I walk in the door. I realize the tanning attendants make commission on these products, but the hard and constant selling mode often makes me reluctant to come in. The products themselves are incredibly overpriced--at least twice suggested retail, and can also be purchased on Amazon for 1/3 of the price. I would suggest lowering the prices on the lotions. I suspect more people would be inclined to buy them, and the attendants would be less hungry and aggressive to get a sale.
January 28, 2016





So far, I have loved my experience using my membership as a platinum holder at Palm Beach Tan. I have only experienced a few problems here and there with some of the beds not starting up. Also, it is unpleasant when the front desk person will not stop pestering me about buying products and adding items to my tan. However, that has only happened with one worker where I normally go. I would love if the company did another $1 upgrade deal, as I missed out the first time due to being out of town!
January 26, 2016





Everyone is always very professional and knowledgeable of products and tanning equipment.
January 26, 2016





Excellent customer service and clean beds/rooms.
November 6, 2015





Thanks for being a great salon