Palm Beach Tan Plano
Open today until 10:00 pm
Plano West Parker
Our tanning salon in Plano, TX is dedicated to 100% customer satisfaction and we're excited to help you find your perfect shade. Stop by, meet our certified tanning consultants and learn more about our state-of-the-art sunless spray tanning and sunbed tanning.
https://maps.google.com/maps?address=Palm Beach Tan Plano West Parker,3645 Dallas Parkway Ste 509, Plano, TX, 75093&center=33.048907, -96.83164
Memberships & Pricing
Premier Rewards® Memberships
Palm Beach Tan Plano location, offers a variety of convenient sunbed and sunless Premier Rewards memberships. Our Premier Rewards members enjoy exclusive offers, free membership upgrades, cash credits and more! Learn more about Premier Rewards.
Sunbed Pricing
Customize your color in our state-of-the-art indoor tanning systems including luxury features such as face and shoulder tanners, aromatherapy, air-conditioning and more.
Learn more about our different Sunbed Premier Rewards benefits
Diamond EFT
$109.95
Platinum EFT
$59.95
Diamond Flex
$124.95
Platinum Flex
$74.95
Silver Flex
$35.95
Sunless Pricing
With sunless spray tanning, you can achieve natural-looking results perfectly matched to your skin tone in just one visit. Palm Beach Tan features Mystic Kyss, Mystic Tan, VersaSpa and VersaPro spray tanning booths.
Learn more about our different Sunless Premier Rewards benefits
Membership
Sunless Diamond EFT
$84.95
Unlimited
Sunless Platinum EFT
$74.95
Unlimited
Sunless Gold EFT
$64.95
Unlimited
3-Pack Pricing
Sessions expire 45 days from purchase
Single Sessions
Sessions expire 45 days from purchase
PBT® One™ Memberships
When you simply want tanning at a great price, then PBT One is for you. Choose between Sun or Spray tan for just $14.95 per month with ultra-modern equipment and expert advice from our certified pros. Everything you need. Nothing you don't.
SUNBED
TANNING
Unlimited Level 1 sunbed tanning
Preferred pricing on upgrade sessions
SPRAY
TANNING
One spray tan per month
Preferred pricing on additional sessions
Reviews From Our Customers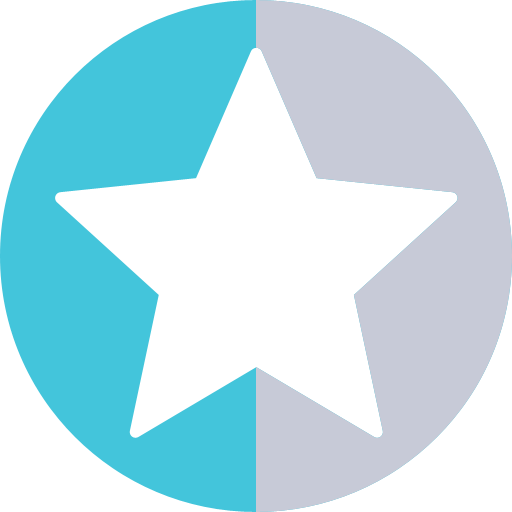 - 87 Reviews
April 11, 2019





Fast service, friendly staff, clean booths
March 27, 2019





Great service and understanding from the employee who assisted me.
March 26, 2019





I would like to have a choice of my rewards ... they never work for me !
February 25, 2019





Morgan was great, got me ready quickly, room was clean & tidy
February 19, 2019





February 13, 2019





February 9, 2019





Morgan is always excellent! The 2 new blinds that look a lot a like are very good and nice too.
January 23, 2019





Harrassed every time to buy products. Sometimes 4th in line, waiting for ppl in front of me to be harrassed. I enjoy telling other patrons they can find products 1/2 price on Amazon. I predict that they'll be told the Amazon products are imposters, but if they compare, they'll see they're the same. Selling a product charti causes cancer and aged skin is immoral, btw. Develop more , safe spray booths
January 22, 2019





Always friendly, clean and the staff are great
January 7, 2019





I
December 20, 2018





It was so good to be back tanning again. It is always a pleasure to have such nice, sweet and smiling people welcoming you. Morgan and Emily are so friendly and remembers us because they take the time out to get to know their customers. Morgan helped me and answered my questions I had about my emails from PBT I received. Emily helped my boyfriend and help assist with information and contribute to our conversation. Both Morgan and Emily are amazing.
December 20, 2018





December 9, 2018





Every time I come in everyone is great smiles and helpful.
June 12, 2018





April 23, 2018





Ladies at the front desk are always pleasant and professional. Ready to answer questions and make suggestion depending on your goals. Also, to let you know of the wonderful specials to upgrade or BOGO to try all the beds! It is close, easy and convenient for me! Thanks PBT!
April 20, 2018





Been a long time member. Go maybe 4 time a month. Why after such a long time don't you offer automatic upgrade after 3, 4 or maybe 5 years? After paying for this long... ferling there isn't a good value here.
April 2, 2018





Always friendly and helpful.
March 25, 2018





Brittany (Plano, Texas Manager) helped us and signed the two of us for the monthly bed plan. She was very nice and enthusiastic.
March 20, 2018





March 13, 2018





March 12, 2018





Great services, excellent and friendly staff
March 8, 2018





Excellent!!
February 27, 2018





I love the location I go to. The employee's are always nice & has taken time to get to know us. I get great results every time I go.
February 23, 2018





Very friendly
February 23, 2018





February 21, 2018





Sarah is amazing! She is such a warm and welcoming person! I love chatting with her when we come in. I was only planning on tanning for about a month for a base tan before vacation, but I love my recommended lotions, I love the tanning help, and I love the interactions. I can't imagine not coming in every day.
February 21, 2018





January 31, 2018





Everything goes great when I go tanning except when I'm lying in the bed & my fingers touch a little particle of something on the glass. Maybe when cleaning the beds the staff could be a bit more thorough for the germophobes!
December 28, 2017





Good except in my opinion the beds could be cleaned a little better
December 21, 2017





Brittany is the best with all customers. Always pleasant and happy. Knows her store and can answer every question without guessing.
November 28, 2017





Haven't been in a couple of months. Wonderful ladies working last night. Quiet a change.
November 7, 2017





I've been a member for a very long time & the employees who work there have been absolutely great. They are always so nice & make me smile. They provide amazing customer service.
November 5, 2017





Devlyn, the weekend staff is super awesome!! If you had more employees like her and Sarah (transferred to another store ) PBT Would solve world hunger! Love your staff that's the reason why I think I keep coming back. They are very friendly and really make the customer feel like we're at home! Great job folks!
October 17, 2017





I had just transferred my account to Plano and my experience was great. Staff was super friendly and helpful.
October 12, 2017





August 18, 2017





August 3, 2017





I interact with two specific employees at the Palm Beach Tan located in West Plano Texas. Their names are Devlyn and Sara. They have been excellent to deal with. I can't say enough good things about them!
August 1, 2017





Easy check in, beds are office area clean, front desk is alwasy organized, staff is friendly and knows me by name!
July 28, 2017





Always clean with a nice and friendly staff.
July 12, 2017





Wonderful young lady at the dallas tollway and Parker location. Explained Versa tanning. Very pleasant and helpful.
July 11, 2017





Great Service
July 1, 2017





Staff at Westover location superb!!
June 29, 2017





Great customer service the advice the front desk girl gave me was very good. She said she loved her job! It showed, she was very informative.
June 28, 2017





Great Tan shop but too expensive
June 6, 2017





May 31, 2017





Friendly staff, ease in getting in & out, answered questions ... Good experience!
May 3, 2017





I think the associates should be aware af the emails that go out to the clients and inform them as the are making purchases. It is extremely POOR customer service and leaves the customer feeling they are getting overcharged. Haley was a great store manager and always was on top of giving customers the weekly special offer. Sometimes, I do not check my email until later in the day and find myself disappointed with Palm Beach more and more.
April 18, 2017





Great tan salon Clean Professional, polite yet crafty staff. .. was told I could switch from my tanning place and it would be the same $20/mo but after years, come to find out it's 30/mo. (I don't balance my checkbook, my mistake). Another time an associate said I HAD to have a $10 packet of "primer" for my spray tan. I get it, I'm in sales too, but that wasn't cool.
April 13, 2017





Friendly staff! Helpful in techniques to maximize your tanning experience.
April 12, 2017





After just creating a membership yesterday, I wanted to commend Seth from the Windhaven Plaza, 3645 Dallas Pkwy #509, Plano, TX 75093 location. He did an incredible job explaining the process and making me feel more than comfortable after having bad experiences elsewhere. In my opinion most tanning places are very common in pricing and quality, but what really stands out is the staff. Seth made my experience and will having me coming back. Great Job!
April 7, 2017





Haley and colten were AMAZING! I have never tanned before and I walked in and colten was the one helping me. I think he was new but he knew quite a bit, he asked Haley for assistance with me to make sure he didn't miss anything. She was SO informative and really happy. Colten was very helpful and showed me around!
March 30, 2017





Service is spotty at best. The front staff can NEVER get my name correct..and some are down right rude.It seems to always be all about their sales quota. I work in customer Service field and Courtesy goes a long way with me.If I was not already locked in. I would most likely choose another salon.
March 29, 2017





The sales associates should ask the customer if they would like to use the level that they pay for. I often get confused and say Platnum but I have Diamond level and like those booths much better.
March 28, 2017





I enjoy Palm beach for the most part but finding that Iam ending up in some (sun beds) that are poorly mantain a pleathera of bulbs out gross build up of dirt inside the beds and not the best staff to greet you at times When you point out the obivious..So I do go to different locations looking for the optimal experience and quality of service I feel I deserve and would suggest PBT more so to my friends if I felt the quality of products were there on a consistent basis..May I suggest a secret tanner to check out your different locations on a precision checklist evaluation unkown to them (Staffers) and reports findings to CEO/Marketing Dept. I will tan for there are know perfect tanning salons but I will go out of my way to fine the location that makes the experience more enjoyable than others
March 18, 2017





The Coit Campbell location is always clean and the staff is very attentive.
March 17, 2017





March 14, 2017





Always friendly, professional, clean only con; I wish spray tans were cheaper
March 13, 2017





March 4, 2017





The entire staff at PBT Lewisville is amazing.
February 25, 2017





I have been with PBT for a long time and I have enjoyed being able to tan and have a pretty tan at that. I have truly enjoyed your employees very sweet and hard worders. I can call some of them my friends.
February 4, 2017





They are still in the middle of a remodel so you never know which beds will be open. And with the construction it's not as clean as it should be, but the staff is great, so I can make an exception for the mess. After my horrible experience at the Mesquite location, anywhere is a great experience.
January 8, 2017





December 31, 2016





In and out, love it!
November 29, 2016





Always helpful and pleasant. Best PBT I have gone to.
November 20, 2016





The people at the counter have been friendly when I check in! However, there is little if any explanation on how to work the tanning beds (music, start, features). I have been there 4 times: the first time the girl explained the machine and it just happened to have music playing through speakers, 2nd time-no explanation and I don't think I got the full time we agreed upon, 3rd time the guy showed me how the machine worked when I asked, and the 4th time--no explanation. This last time I had no idea how to select the music, not sure I tanned for 10 minutes, and the top of the machine had to be held so it did not crush me.
August 3, 2016





We went in late last night. The girl was super sweet and made us feel very welcome. She was so nice, my daughter and I each purchased additional tans.
July 17, 2016





July 11, 2016





Close to my location! Girls at the desk smile and greet me. Not the former hard selling, pushing you to purchase lotion like before. Nice for a change when ALL I want to do is use my membership.
July 7, 2016





y'all are awesome and I'd really like to work there please hire me
June 10, 2016





Fast, Friendly Service
June 8, 2016





June 5, 2016





As a long tome customer since 1993 I find the fact that I have to purchase upgrades at such a high price unacceptable. Also if you tell me you are taking 49.99 out of my checking account each month that's what you should be taking. Every year you manage to take an additional dollar. We are up to 54.00 now. Why? Your front desk workers dint seem to know the answer why....
June 1, 2016





The guys at my salon are wonderful and made it so easy to get my membership set back up. The beds are clean and I've had nothing but a pleasant experience every time I've been to a PBT.
May 30, 2016





Very friendly and courteous staff.
May 29, 2016





I like Palm Beach Tan a lot but maybe tell your associates to not jump from 7 minutes to 12 in two days.. I had to the the associate to put me in for 10 not 12 because 7 to 12 is a big jump. I tan easily because I'm half Indian but if they were to do that for a lighter skinned person, they would've burned.
May 19, 2016





They are very helpful and nice!!!
April 10, 2016





Dewey is alway happy and helpful!
April 8, 2016





Staff is very friendly. Beds are always available. Just an easy, pleasant place!
April 4, 2016





The two women that helped me Friday afternoon were great. By far the two nicest and helpful PBT employees I've experienced at that location. Appreciated that they wanted me to be happy with my package and how to get the best tan rather than having me get a more expensive one that I wouldn't be as happy with right away.
April 2, 2016





March 3, 2016





Always friendly! Great customer service.
February 21, 2016





February 19, 2016





It was a good experience. It took longer than I thought to unfreeze my account and get tanning. But once it was all done, it was fine. Just needed a faster getting it going.
February 4, 2016





I have been a member for a very long time. I like how professional and clean the PBT stores are. I have made several friends from the PBT staff. Tanning to me makes me feel good and also beautiful with a tan. It doesn't matter anytime of the year I will always tan the whole year. If I can't leave on the beach then I'm going to look like I do.
February 2, 2016





The woman who helped me at the desk was very sweet and got me exactly what I needed! I was needing a temporary tube of lotion at a great price and she absolutely delivered!
January 29, 2016





Love your facilities....I go to the one on Parker in Plano and Rowlett off the George Bush Tollway. Beds are Great and the peeps are always so friendly. Way to go PBT!! Mary
January 28, 2016





Store truly in need of updating. Sometimes staff can drive you nuts by pressuring to buy products. Would like to see better customer service where current customer is valued and not pushed to always buy something.