Palm Beach Tan Glen Allen
West Park
Our tanning salon in Glen Allen, VA is dedicated to 100% customer satisfaction and we're excited to help you find your perfect shade. Stop by, meet our certified tanning consultants and learn more about our state-of-the-art sunless spray tanning and sunbed tanning.
https://maps.google.com/maps?address=Palm Beach Tan West Park,9669 W. Broad St, Glen Allen, VA, 23060&center=37.647364, -77.58648
Memberships & Pricing
Premier Rewards® Memberships
Palm Beach Tan Glen Allen location, offers a variety of convenient sunbed and sunless Premier Rewards memberships. Our Premier Rewards members enjoy exclusive offers, free membership upgrades, cash credits and more! Learn more about Premier Rewards.
Sunbed Pricing
Customize your color in our state-of-the-art indoor tanning systems including luxury features such as face and shoulder tanners, aromatherapy, air-conditioning and more.
Learn more about our different Sunbed Premier Rewards benefits
Diamond EFT
$109.95
Platinum EFT
$69.95
Platinum Flex
$84.95
Silver Flex
$49.95
Sunless Pricing
With sunless spray tanning, you can achieve natural-looking results perfectly matched to your skin tone in just one visit. Palm Beach Tan features Mystic Kyss, Mystic Tan, VersaSpa and VersaPro spray tanning booths.
Learn more about our different Sunless Premier Rewards benefits
Membership
Sunless Diamond EFT
$84.95
Unlimited
Sunless Platinum EFT
$74.95
Unlimited
Sunless Gold EFT
$64.95
Unlimited
3-Pack Pricing
Sessions expire 45 days from purchase
Single Sessions
Sessions expire 45 days from purchase
PBT® One™ Memberships
When you simply want tanning at a great price, then PBT One is for you. Choose between Sun or Spray tan for just $14.95 per month with ultra-modern equipment and expert advice from our certified pros. Everything you need. Nothing you don't.
SUNBED
TANNING
Unlimited Level 1 sunbed tanning
Preferred pricing on upgrade sessions
SPRAY
TANNING
One spray tan per month
Preferred pricing on additional sessions
Reviews From Our Customers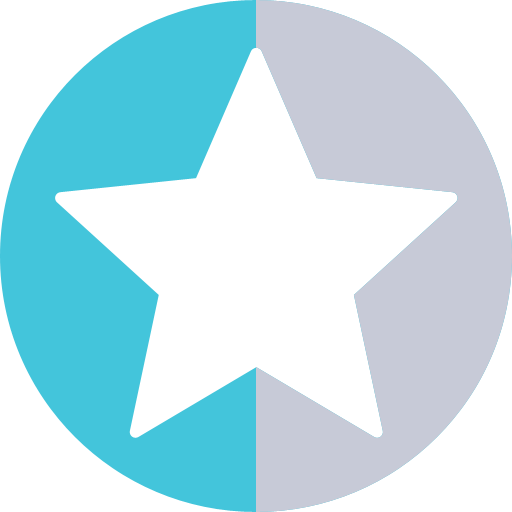 - 195 Reviews
June 16, 2019





Staff is very nice and attentive as soon as you walk in...place is always very clean.
May 10, 2019





The young lady I see every morning at the Virginia Center Commons location is wonderful!!!!
May 10, 2019





Salon is great . Always clean- everyone is pleasant and knowledgeable. Desi is always helpful with any questions or concerns I have.
May 9, 2019





April 28, 2019





Everyone is great as always!
April 26, 2019





Desi is great . Salon is always clean. Everyone is courteous and always knowledgeable about products and services.
April 14, 2019





Everything was great!
April 14, 2019





Everyone is always so friendly and helpful.
April 12, 2019





Everyone at West Park is great - salon is always clean. Everyone is courteous and helpful. Desi is great!!!
April 2, 2019





Desiree has been wonderful! She has bend over backwards to get me to where I want to be.
March 27, 2019





Desiree really knows what she's talking about when it comes to tanning. On a side note, I'm so honored to see her blossom as she has risen up to manager status. She's definitely the one for the job.
March 27, 2019





Great customer service. Clean locations !
March 16, 2019





March 13, 2019





Beds and facilities are clean but the sales people always make me uncomfortable trying to push lotion and upgrade packages that I've repeatedly told them I don't want. It takes 20 minutes just to get them to stop trying to upsell. I understand that this is a goal but it is annoying and uncomfortable.
March 9, 2019





West Park location is great! Desi is always pleasant and courteous-great customer service!
March 8, 2019





The staff are always friendly and are ready to check you in.
March 6, 2019





Everyone is always so friendly!
February 23, 2019





Salon is clean & nice. Desiree is the best! Always pleasant and helpful. Hours and locations are great also.
February 20, 2019





All the locations I go to are okay. However, you have to do something about checking in. You shouldn't have to give your name. You should scan from your phone or a membership card and your account should come up.. Many times I have to spell my name. And what if you dont want the whole world to know your name?
February 2, 2019





I just wondered why there is never anyone in the front of the store when you come in. Always have to wait for them to come from the back or wander the store looking for someone to check you in. Those girls work alone in those stores at night. That is not safe. Pay the extra hours and protect your employees! They should never have to work alone. That's terrible PBT!!
January 30, 2019





Matt is always so helpful and so friendly!!!
January 28, 2019





January 11, 2019





Love love love this one girl that works at this location. She's the sweetest, and most helpful. I live in new Kent, and honestly prefer this palm beach tan location more than the closer one to me, some days I travel the extra distance! Everyone is so sweet, and helpful. Cleanest palm beach tan I've entered into ever! Highly recommend this location!
January 4, 2019





Very friendly, helpful and also very prompt service
December 8, 2018





I love this Palm Beach Tan location. Everyone is always so nice. Jaycee is great & I always enjoy seeing her. She always knows what bed I like & always know about specials.
May 15, 2018





April 29, 2018





Staff is very friendly and efficient and helpful
April 26, 2018





Every employee is always friendly, informative and makes great recommendations.
April 19, 2018





April 18, 2018





April 17, 2018





Matt in Chester store was great. He helped me pick out the right tanning lotion for me . Loved his personality and made me feel like I was the most important person there. So enjoyed my experience.
April 16, 2018





I wish I knew the girls name. She was blonde, tall, and athletic looking. Anyways I haven't tanned in almost six months and I forgot my pin but she made the process effortless! Thank you.
April 14, 2018





Love west park Staff is great
April 1, 2018





March 14, 2018





Good service and great people. They chat with me and take their time and answer all questions and they are open and honest and dont just try to sell to make a sale. They actually care about their clients. I just wish in general the tanning prices and products werent so expensive.
March 5, 2018





Every one is so wonderful and helpful . Everyone is great.
February 21, 2018





Fabulous
February 4, 2018





January 29, 2018





Great, as always!
January 11, 2018





Friendly staff
January 8, 2018





The ladies are always friendly and helpful. Place is always clean. Not happy that the sprayers in beds 17 and 18 partially work. If someone pays for that level of bed they should receive the full benefit.
December 7, 2017





November 15, 2017





The staff is always pleasant and tries to be helpful BUT there are definite communication issues/misinformation which becomes very frustrating. Specifically, on this particular visit, I was attempting to use a free upgrade which had been added to my account due to 5 years service. I received an email on 10/13/17 that this was added to my account for 30 days 10/13/17. When I attempted to use it on 11/12/17 I was told it was no longer valid. Max, at the location tried to figure out why and I showed him the email. After further research, he sees it was added to my account on 10/11/17 and had expired. How would I know that if I don't tan daily, and I'm going based on my email received on 10/13? Why would the email be sent the day it was added or at the very least list a date of expiration to avoid that confusion for myself and the staff, and furthermore, I feel as a courtesy based on providing proof of the date of the email, the upgrade could've still been honored since it was still within the 30 day timeframe of when the email was sent to me. Not the best customer service/communication and not a huge deal to me but just something for you all to consider if you're truly interested in the customer experience, thus sending out these surveys and me taking the time to complete it and share my thoughts. In my visit immediately prior to this one, there was definitely some difficulty with the staff being able to account for what my package allowed me to tan in without having to purchase upgrades etc...I know what I can do without paying for extras, and was made to feel that because he didn't see what I was referring to, due to whatever confusion with what he was able to see/pull it, that I didn't know what I was talking about which also became very frustrating. I feel that stuff should be easier to read/view for them if there is any difficulty or room for confusion in how your systems are set up. I will say, by the time I finished tanning, the gentleman who's name I don't recall, apologized to me for the confusion and tried to explain the reason for it and that he was able to confirm what I was telling him I understood my package/plan to cover, and agreed that I was indeed correct but he was looking at "something else" that didn't initially show what I was explaining.
November 2, 2017





Always a pleasure to tan at Palm Beach. The staff have wonderful customer service skills, are dressed professionally and the beds are wonderful. Just wish they open at 8 AM and also wish they did not have the 24 hour rule.
November 2, 2017





New people at my location and they just do not listen
October 16, 2017





Jessica was very sweet and helpful as always!
October 8, 2017





Calming, private and clean.
September 25, 2017





September 23, 2017





Private and comfortable
September 20, 2017





The manager at the Short Pump location with dark hair is ALWAYS trying to see you something. I just want to do my spray tan and leave.
September 7, 2017





Always friendly and welcoming! Very clean and I love tanning at this Palm Beach! In my opinion, they have the best beds and I only tan at this location now.
September 2, 2017





The manager Daniel is so helpful to all her customers at the west park location in henrico va
August 28, 2017





Salon was very quite, music wasn't playing and dirt balls on the floor in the room I tanned in. Usually a very up beat atmosphere, but not at all on this day.
August 21, 2017





Always helpful staff and very clean! love this place
August 18, 2017





Always Great!!!
August 7, 2017





August 4, 2017





August 2, 2017





Danielle at the Richmond salon off Broad Street is always so friendly, helpful and knowledgeable.
July 24, 2017





Love this place!!! Danielle and her team are awesome!! They are so nice and active with their clients and they actually really care. Danielle one time in the pouring rain went to go get my car for me so my spray tan i had just gotten wouldnt wash off. Like who does that? Not many people at all that i know would go out of their way like that to assist someone. Plus this location is convenient its on my way home from work which makes it easier to stop by. And they dont just sell things just to sell theyve always recommended what they thought was the best for me to use which are the products they have experienced using as well. They wouldnt give someone something that wouldnt be good.
July 21, 2017





July 17, 2017





A great place. Wish I had been informed that the upgrades i bought would expire. I 've bought lots of upgrades with no problem, til now.So I paid for something i did not receive. Had I known they would expire, i would have done differently. The store is always clean, and the girls are always friendly and knowledgeable, except for this time.
July 10, 2017





The ladies are very friendly and helpful. Two issues: 1) Spray water is often low or not operational in level 3 beds. With the fee amount it should always be operational! During the winter this issue went on for months. 2) Doors stick for level 3 rooms.
July 10, 2017





Overall, I have always enjoyed my experience with Palm Beach Tan. Some of your employees are a bit pushy. I also think the lotions are a bit expensive. After paying monthly to tan, I also need to purchase a primer, after care lotion, and these are both VERY expensive.
July 7, 2017





June 25, 2017





Everything is ok except you should consider a barcode check-in. I don't think we need to give our last name to check in. The barode scanner should bring up your account info. Some people always have to spell their name. I always do because my last starts with a Z and is confused with a V or S or C or D. Otherwise it's all good
June 21, 2017





I love the West Broad Street location. There is never a time I come in where the staff is not friendly, informative and fun!
June 18, 2017





I use Palm Beach tanning in Richmond, VA and Destin, FL and find both locations to be 5 star in service and cleanliness.
June 17, 2017





Jessica was a great help. Thank you.
June 16, 2017





June 15, 2017





Every time i come in it's a great experience. the facility is clean, the associates are nice and knowledgeable about the products sold. all around a great place.
June 9, 2017





Amber and the rest of the ladies are Great!
June 8, 2017





The radios either need to work in the level 1 beds or they need to be removed. Its very frustrating when taking time to search for stations and nothing comes thru clear.... Tanning is my time away from the world. I want it to be - calm - mellow
May 26, 2017





Nothing wrong with girl who registered me, except I asked why since I am on the emails. Why if I have re-acticivated my membership that I still getting the emails asked to re-activate. And she couldn't give me an answer?
May 16, 2017





Experience is usually very good. Perhaps bulbs could be replaced more often or at least all locations sunbed tans could be comporable.
May 15, 2017





Always great at the Westpark store!
May 14, 2017





May 13, 2017





Everyone is friendly and it's always clean
May 10, 2017





Excellent service always friendly great place
May 9, 2017





Love the West Park location and the people. Jessica, Tabitha, and the manager Danielle are great. Keep up the good work everyone...
May 8, 2017





May 5, 2017





April 30, 2017





I pay for level 4 beds and 3 times in the last month none are available right away.
April 28, 2017





April 26, 2017





Great place and very friendly associates!
April 26, 2017





Everyone is very friendly.
April 25, 2017





Hallie at the store in Westpark is absolutely fabulous. I hope everytime I leave the house that she will be the one working. My wife and I both think she is amazing. We laughed the other day and said if she was a waitress somewhere we would probably only eat at that restaurant the rest of our lives. It's funny have you ever had someone make your day just by their interaction with you ? That is a very hard thing to master and to do it so naturally is amazing. Thanks for employing this gem.
April 25, 2017





Everyone here is great!!!!
April 13, 2017





Danielle and hayley are so kind and helpful. Even though it was super busy, Danielle took the time to show me the salon and explain the different beds, lotions, and package prices. Did not feel rushed at all.
April 12, 2017





Danielle was very helpful and friendly. Nice, clean place to tan.
April 12, 2017





Staff very friendly and nice. Helped me get my account fix and back open.
April 9, 2017





Awesome as always! Jessica was very helpful and answered lots of questions!
April 6, 2017





April 6, 2017





Everyone is always friendly and the salons are very clean and nice.
April 5, 2017





Staff is awesome !
April 4, 2017





March 31, 2017





the staff was friendly and helpful
March 30, 2017





March 27, 2017





The ladies at this store are extremely knowledgeable, efficient, friendly, professional, nice, and just bring a smile when I go in! They know my name and are Awesome at recommending services, I, would be interested in. Much better than the store on Staples Mill. Only 1 girl, in that store was nice.
March 24, 2017





March 22, 2017





March 9, 2017





Love Palm Beach Tan. All of the salons are very clean and the staff are very professional.
March 8, 2017





March 6, 2017





Staff was very helpful and took her time explaining everything to me. Place was clean. There wasn't a wait in line at all.
February 28, 2017





Great deals!
February 21, 2017





The ladies at this store are great!
February 20, 2017





The staff are always friendly and helpful! Beds are clean and I've rarely had to wait to get in! Relaxing atmosphere- However, I'm not a fan of having to wait a complete 24 hours before I can tan again. Sometimes causes me to have to skip a day because of that rule. Reason I have been given - "corp office in Texas set it up that way. " One tan each day makes perfect sense... but to hold customers to an exact time (24 hours from previous day) seems limiting!! Doesnt always allow me access. Consider changing that here in Virginia?!!
February 11, 2017





Very nice
February 5, 2017





Account is on winter hold but had a special and took advantage of it. The service provided was great.!she explained everything I asked clearly That's why I continue to come
January 25, 2017





January 16, 2017





Jessica at the West Park store in Richmond is so nice. Amber as well is great. I really enjoy the experience and look forward to seeing the ladies every time I stop by. The store is always very clean and the girls go out of their way to help. I appreciate you hiring such good employees.
January 12, 2017





Always excellent customer service. Staff is Very knowledgeable about the different products and packages offered.
January 5, 2017





Awesome group of ladies working here.
January 4, 2017





I use 3 different locations (Gaskins Rd, Village and Carytown in Richmond Va). the employees are always so nice and accommodating. the salons are all very clean. The only suggestion I would offer is to better educate your employees on the types of beds and what type of light they use (UVB in level 1 vs a mix in the other beds), and whether their particular beds use an electronic or magnetic ballast system. Some users prefer electronic to minimize EMF exposure. One last item is that we signed up for a month in December and were charged around $100 for me and my husband. When we renewed the price was only $40 for both of us. Which is great, but I think the December rate was a bit inflated and wasn't thrilled about overpaying. Thanks so much.
January 3, 2017





I have an upgrade, it was not offered and I was not asked how long I wished to tan when I went in on Monday. I contacted customer service because of a problem, and have yet to hear from them. That was over a week and a half ago. I really used to love this facility, but here lately it's not the same.
December 7, 2016





The associates working there are always so nice and helpful. I enjoy every trip!
December 7, 2016





They associates working there are always so nice and helpful. I enjoy every trip!
December 3, 2016





November 23, 2016





Person was rude.... most of the staff is so friendly. Love Palm Beach though!
November 3, 2016





October 30, 2016





Lady helping talks too much and tells too much of her personal life.
October 30, 2016





Emily is a wonderful manager at the Staples Mill location. She has excellent customer service skills.
September 28, 2016





September 14, 2016





Need to be able to use tan dollars on gift cards or toward the membership monthly price. Price is to high
September 2, 2016





The salon is always clean and the staff is always friendly and helpful
August 25, 2016





The last 5 times this bed hasn't had the aqua feature working.
August 12, 2016





August 10, 2016





I was very pleased with the customer service, knowledge, professionalism and friendliness of Emily, at the West Park (Broad St., Richmond, Va)
August 8, 2016





it's always clean, the workers are always friendly, the lotions are overly priced.
August 8, 2016





it's always clear, the workers are always friendly, the lotions are overly priced.
July 29, 2016





Shout out to Taylor for being so helpful at the Westpark location in Richmond Va.
July 22, 2016





Great experience
July 20, 2016





Brittney is the best! She caught an error with my account and notified me,and she did the best she could to correct it. She has always had a smile, been knowledgeable, and helpful.
July 11, 2016





Erica is an amazing employee!
July 7, 2016





always helpful and friendly
June 28, 2016





Employees are always so helpful and friendly it makes it fun to come in and tan
June 26, 2016





This location is always friendly, clean and efficient
June 16, 2016





Everyone is always so nice
June 14, 2016





Always great experience at PBT!
June 11, 2016





Staff is usually friendly. Although when I accidently went into the wrong room, they were not happy. I often have to wait for a bed. Everything is clean.
June 10, 2016





I was not happy when I had a service fee of $10 when my credit card did not go thru simply because USAA had issued me a new card with a chip in it. Since everyone practically has had this happen recently, it would have been nice to have been sent an email by you to update your card prior to getting charged a fee. I would have been happy to have shown the new card to you months ago so I would not have gotten a service fee.
June 6, 2016





Emily is always nice and helpful when we come in
June 2, 2016





June 1, 2016





The aqua mists never have water in the beds.
May 31, 2016





Brittany Badders is great! She really helps you with everything you need to know!
May 31, 2016





Customer service... At times I can not get there until 730 and its obvious that disturbs them when closing is 8pm. They are not on the same page with how things should be done. I had a free sunless tan, and I had read on the website I should tan in regular bed first and then go to sunless spray helps open your pores. When I told the girl that she said no that's not true, you can go straight in. Then suggested I get a lotion to put on, but there were no small pkts, and I didn't want to invest in a large bottle. So she decided I didn't need the lotion. Then said I should not tan for a few days, the other girl said that wasn't true, I could have come the next day... Etc
May 24, 2016





Would like the ten dollars spray tans on Mondays back
May 19, 2016





May 17, 2016





Allie is a rock start! I discussed an issue with my account, etc. and we worked through it and she made a long-time customer happy! Thank you to her for working things out for me.
May 14, 2016





May 12, 2016





I always have a great experience at PBT!
May 11, 2016





May 11, 2016





May 9, 2016





May 8, 2016





I always love going to PBT, employees are always friendly, helpful and the places is always clean. The only "issue" I have is the rewards program. It is hard to understand what rewards I should be getting with my membership. I freeze my membership during the year and I don't know what rewards I should be getting. Many of my rewards have gone unused because I did not know they were available. Love PBT!
May 8, 2016





May 4, 2016





Over all, it's fine. Some staff is very friendly and some not so much. Maybe some more consistency in staff, otherwise it's an enjoyable experience.
May 1, 2016





May 1, 2016





Normally my experiences at Palm Beach Tan next to Martins are very friendly and easy. I went in to tan yesterday (April 30) and when I walked in there were 3 girls working at the front. One was sitting on the counter, one leaned up against the back counter and the other standing at the computer with her back to the door. When I walked to the counter, it was like it was a bother for them to stop their conversation to help me. My birthday is Monday, so I received a free upgrade, when I asked if I could use it the girl helping me was less than friendly about me using my upgrade & explaining to me the differences from level to level. Thankfully the young blonde came from her lounges position on the back counter to tell me how to work this bed.... The bed had to be cleaned before I could go in for my tanning session... If you have 3 girls lounging at the front desk, surely one could be making sure the rooms are clean. I manage 2 medical practices here in Richmond & would want to know if my employees were doing this while I wasn't around. I really like the manager at this location & would have contacted him directly but his business cards were not out on the counter like they usually are.
May 1, 2016





April 30, 2016





April 25, 2016





I tanned in a level 2 bed on Sunday. One of the facial bulbs was burnt out. Very disappointed that it did not work. When I mentioned it to the person at my salon I was told that she would let management know, that this happens sometimes. I have been tanning in my salon for over 2 years. No apology, nothing. The girls are nice, but I miss Erika and Matt. Nice, but not as personable as it use to be. I will continue to tan because I am a member.
April 20, 2016





Staff always very friendly and helpful. I hAve been tanning level three for several years but have decided to try spray tan this season, so far I'm happy.
April 16, 2016





April 5, 2016





April 3, 2016





Erica is always helpful & pleasant Always calls me by name when I come in the door & makes sure I am aware of any specials
March 31, 2016





Staff is cold about 90% of time at West Broad Street location next to Martin's. I'm in service and sales industry and the 'manager' person there is rude and cold. (Talk thin man with dark hair who never smiles and makes customers feel like an aggravation). Recently he has not been in store...maybe he is gone. I hope your business will survive with poor customer engagement. PLUS...about 9 months ago I was sold on a few skin products that turned out to be unworthy of the price after one use. I took them back at next spray tan and was told I was one day over getting a refund ( I returned st 9 days)When I said no one said that was return policy, they said..."the girl who sold you those things doesn't work here anymore." I'm very disappointed in your quality of staffing and training and if there is a competitor I like going foreward, I'm open for a better experience.
March 30, 2016





March 25, 2016





I love my Palm Beach Tan!!! Matt is fantastic along with the rest of the staff!!
March 24, 2016





Love love love PBT! Would not go anywhere else to tan. The perks are great and the beds are top of the line. Thanks for making my life more relaxing and colorful!
March 23, 2016





March 20, 2016





Beds are always clean and the staff is friendy!
March 17, 2016





Great staff!!!
March 16, 2016





The staff is very knowledgeable and helpful. The facility is very clean. Great experience.
March 13, 2016





March 9, 2016





Love my PBT!!!
March 6, 2016





March 4, 2016





Wonderful experience love the high pressure beds
March 3, 2016





Matt was friendly and knowledgeable!
March 1, 2016





February 29, 2016





February 22, 2016





Love Palm Beach Tan! Best tanning facility in the area!! Staff is awesome too!
February 22, 2016





February 21, 2016





February 18, 2016





Everyone working at the location I go to near Gaskins is friendly and helpfy. I love the thursday emails I used to get with specials .. I really liked the 10.00 spray tans on mondays that you had for a while. It would be nice to have one of those or both brought back.
February 17, 2016





Prices are outrageous compared to other tanning salons in the area (for tanning and for products). The 24 hour rule is nothing but a complete headache and it isn't necessary to do in Virginia at ALL. Honestly, I wouldn't tan here (and I didn't tan here when I worked in a nearby city) if there was another option closer to my place of employment. PBT pushes sales entirely too much too. Take some lessons from Sun Tan City. They are way more advanced with the technology (online check in, upgrades online, etc.), they don't have the awful 24 hour rule, their prices are EXTREMELY reasonable and their staff is very friendly without shoving sales down your throat at every visit.
January 30, 2016





Lately I have been tanning at the West Park location. I have dealt with both Matt and Mary. Both have excellent customer service skills. The salon is extremely clean. I love tanning at Palm beach!
January 29, 2016





I love palm beach tan for so many reasons. This may sound crazy but PBT is not only an incredible tanning salon but it is a mini escape from reality. Of course I go tanning to get a beautiful glow that makes me feel and look better. I'm more confident when I'm tan and glowing but I'm also more relaxed and less stressed after visiting PBT. PBT is always clean, smells wonderful, easy to get in and out of, and filled with bubbly associates. When I've had a bad day, when I'm getting ready for a first date, when I'm getting over a heartbreak, when I'm about to go out with my girls, when I need motivation to workout, you'll find me at palm beach tan. It's been the only consistent thing in my life for over ten years. I can't thank Palm Beach Tan enough for not only being an awesome tanning salon but also for supporting me throughout my life. I will forever be a PBT girl!
January 29, 2016





January 28, 2016





I'm very impressed with your staff at all of the locations I frequent for my tanning sessions. Erica at the Short Pump location is one that stands out in my mind ... She's ALWAYS so helpful and pleasant!
January 27, 2016





I love my PBT! I love the staff and the facility! They are always very attentative and FRIENDLY! I make going to PBT part of my routine because they are so awesome! Matt and Mary at PBT at Westpark are my favorite! But what is not to love about Brittany too! I love them all! They make the experience even that much more great because they don't just check you in but they talk to you. Love it!
November 7, 2015





Friendly staff, clean, and always quick service.
November 5, 2015





I absolutely love the palm beach I go to. The staff is very friendly and always upbeat. They are always ready to help me get the color I want. I always feel relaxed when I go. Best tanning experience I've ever had:
November 5, 2015





Very professional staff. Staff has excellent customer service skills. The salon on Staples Mill Road is very clean and neat. The beds are awesome. Just wished they opened at 8 AM!
October 3, 2015





I love tanning at Palm Beach. The salon is always so clean and the staff is very professional.
October 3, 2015





Love it here! Everyone is helpful, it's clean, and always running great specials!