Northtown Square - NOW HIRING!
Palm Beach Tan Spokane
Northtown Square - NOW HIRING!
Our tanning salon in Spokane, WA is dedicated to 100% customer satisfaction and we're excited to help you find your perfect shade. Stop by, meet our certified tanning consultants and learn more about our state-of-the-art sunless spray tanning and sunbed tanning.
https://maps.google.com/maps?address=Palm Beach Tan Northtown Square - NOW HIRING!,4805 N. Division Street Ste. 101, Spokane, WA, 99207&center=47.7022950, -117.4118940
Memberships & Pricing
Premier Rewards® Memberships
Palm Beach Tan Spokane location, offers a variety of convenient sunbed and sunless Premier Rewards memberships. Our Premier Rewards members enjoy exclusive offers, free membership upgrades, cash credits and more! Learn more about Premier Rewards.
Sunbed Pricing
Customize your color in our state-of-the-art indoor tanning systems including luxury features such as face and shoulder tanners, aromatherapy, air-conditioning and more.
Learn more about our different Sunbed Premier Rewards benefits
Diamond EFT
$109.95
Platinum EFT
$69.95
Platinum Flex
$89.95
Silver Flex
$49.95
Sunless Pricing
With sunless spray tanning, you can achieve natural-looking results perfectly matched to your skin tone in just one visit. Palm Beach Tan features Mystic Kyss, Mystic Tan, VersaSpa and VersaPro spray tanning booths.
Learn more about our different Sunless Premier Rewards benefits
Membership
Sunless Platinum EFT
$79.95
Unlimited
Sunless Gold EFT
$69.95
Unlimited
Sunless Silver EFT
$19.95
One Session Per Month
3-Pack Pricing
$65
Medium
$80
$50
Glow/Light
$65
Sessions expire 45 days from purchase
Single Sessions
$30
Medium
$35
$25
Glow/Light
$30
Sessions expire 45 days from purchase
Reviews From Our Customers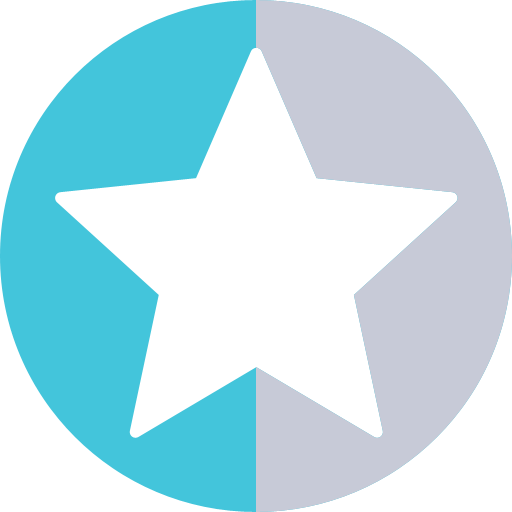 - 124 Reviews
May 10, 2019





May 8, 2019





Not to thrilled that my account was only credited for the $$ when it was froze and not used as s credit for restarting. See no point I. Freezing. Won't do that again. It would cost less to restart as the only product I really want is the tans.
May 7, 2019





The staff is amazing and always very friendly and helpful. The beds are great
May 5, 2019





Good! Startup fee was a bummer and almost persuaded me not to tan here. Staff is helpful and kind
May 3, 2019





Excellent! Great employees and outstanding service!
April 26, 2019





The staff are all so friendly every time I come in. They're constantly keeping every clean which I very much appreciate. I love palm beach tan, I plan to stay with you guys for a long time.
April 21, 2019





My first experience there was great. The front counter gal was very sweet
April 9, 2019





April 9, 2019





Everyone in the shop are always super friendly and helpful!
April 5, 2019





Ladies are all nice and informative and I love the location and beds!
April 2, 2019





Your rooms are very dark and you can't see if your lotion is rubbed in properly
April 1, 2019





Professional staff the Best! Informational and always stressing safety. Jessica a standout.
March 27, 2019





I just started tanning at your facility. I have had a great experience! The staff has been amazing that means so much. The cleanest place I have seen and I have tanned at a lot of different places. The ultimate best for for me is the build in speakers LOVE THEM!
March 19, 2019





I love going tanning! All the employees are so friendly and just want to make your experience as best as it can possibly be!
March 15, 2019





My experience has been great. I do think that as a new customer it would be helpful to be given a few tips and tricks when first starting out. The girls have been plenty helpful when I have a direct question but there are some things that could be provided ahead of time. IE. mixing up lay down beds and standup beds to even out underarm whiteness.....you know things to avoid and what not.
March 6, 2019





I feel the mystic tan at this location is not as good as my old palm desert location i used in sc for 3years. Not sure if I'll keep my sunless tan membership if im not satisfied this month.
March 3, 2019





Great beds. Great customer service. And always clean. Great specials running from time to time also.
January 27, 2019





Perfect !!! Love Courtney. Everyone is great. Always clean too
January 23, 2019





Super clean and friendly!!
January 14, 2019





Girls are always kind and friendly. The The lawn is always clean. Which is a real plus. And as special as you run are always great
January 10, 2019





The ladies there are so nice & helpful! The beds are great & really do give you a good tan fast! I would totally recommend you guys to any of my friends!
January 9, 2019





Fantastic!!
December 9, 2018





Very nice staff, always clean!
December 9, 2018





July 25, 2018





May 1, 2018





I recently started tanning at PBT and the employees have all been so kind and helpful! The only thing I dislike is that there are far fewer promotions than were offered at the salon I was previously a member of.
April 27, 2018





They gal who helped me was so sweet and wonderful! She explained everything in detail and was so helpful! I spent more than I was hoping to but I left feeling so excited about all my purchases. I can't wait to try my new lotion.
April 22, 2018





April 19, 2018





Very clean abs friendly workers. Upset that I was not told about freezing my account when I lost my job so I paid full price for almost a year when I could have paid $7,50. This could have helped.
April 18, 2018





Dear College Juniors and Seniors: If you haven't yet figured out your career path, secured multiple interviews or, secured a paid internship where the company has made an offer for post graduation, then perhaps you should reconsider your considered path. But what should you do? Regardless of your path, you'll never go wrong with a Law Degree! If you choose law school, you WILL need to jump quickly and get registered to take the LSAT as well as a Prep-course, and learn what else you'll need to do. So, get to jumping!
April 10, 2018





The associate was very helpful and my experience was pleasant being my first time in a tanning salon!
April 6, 2018





The salon is always clean, the employees are friendly & knowledgeable.
April 5, 2018





April 1, 2018





Courtney was so friendly and helpful during my visit, Top Notch customer service! I utilize spray tans only and was very pleased to hear about a monthly membership, you cannot beat the price! Thank you!
March 30, 2018





Alway great service!
March 22, 2018





The front desk staff were amazing and helpful.
March 14, 2018





It was a great experience, I loved the tanning bed.
February 23, 2018





I love the beds and the girls who work there seem to be nice. However, I feel like I didn't get the whole story when I signed up and with how long I had to have my "no contract" membership before I could discontinue it. Other than that, it's been a good experience, I really enjoy going. I just hope it's easy to cancel whenever I decide to do that. I mainly started tanning because I was going out of town somewhere super sunny and I was albino.
February 21, 2018





Always friendly, beds clean and maintained , during busy times would be nice to have two girls on staff for room turn over so the wait isn't as long is all.
February 14, 2018





February 2, 2018





Friendly, knowledgeable employees, good deals, clean salon.
December 8, 2017





Awesome every time
November 3, 2017





Always awesome and amazing service! Love going to the division location
October 6, 2017





Employees are so nice and very welcoming:) Business is well maintained and very clean
September 6, 2017





August 30, 2017





The employees always seem to be working hard. I know it can get difficult if there is only one employee and multiple customers. But they always stay happy and helpful!
August 26, 2017





I really love the beds but it seems that lately the misters are dry or the aroma therapy is empty. When the beds are full. I absolutely love my experience but it's been more often than not that it's been hit and miss. I only tan about once a week.
August 13, 2017





August 9, 2017





I love 40 minutes away from both palm beach tanning salons. I was never informed of the 23 hour rule for tanning, in my past as long as it was the next day I was able to tan. Would have been something good to know. Other than that so far a good experience.
August 6, 2017





The staff is friendly and helpful. They greet me with a smile!
August 3, 2017





The girls are friendly for the most part. The place is clean, the beds are Hot. It is a nice experience overall. They could just be a little less pushy about buying the expensive lotions.
July 15, 2017





It was great, always friendly staff
July 12, 2017





I went to the South Hill location after work. The girl at the counter was very nice and was able to get me right into a bed and on my way. I just wish there was a location closer to where I work or live!
June 20, 2017





June 10, 2017





I love going to Palm Beach Tan! The employees are always so sweet and friendly. The beds are all fantastic.
June 8, 2017





The gals are always friendly and quick. The only thing I was not real thrilled about was that I had a free upgrade for a month to platinum, but was never told that, but instead made sure to ask me if I wanted to pay for 3 months at an upgrade special. I did the upgrade and then went home to find out I had it on an e- mail days later.:( felt like that was kinda shady. I probably would have still done the special, but felt like no one said anything because maybe they thought I wouldn't have purchased had I know I already had the upgrade I had earned.
June 4, 2017





1. Great beds! 2. Horrible hours! Daily hours of operation should be at least 9a to 10p.
May 26, 2017





The girl at the front desk was nice, professional and quick with getting me signed back in for the season. She asked if I wanted to upgrade without being pushy.
May 20, 2017





May 13, 2017





May 9, 2017





I am always greeted with a smile and a positive attitude! It makes my day.
May 8, 2017





There is only a small face cloth provided for each bed. Sometimes I feel rushed trying to get undressed, apply lotion and get on the bed in 6 min or less otherwise the bed automatically turns on. The bathroom is always dirty especially toilet seat and sink and no toilet paper my last visit so had to go ask for some. I feel that should be regularly stocked everyday before clients come in. And bathroom cleaned. The front-end gal was on the phone with her friend when I arrived and didn't even look up to greet me. I had to wait a few minutes while she finished her conversation before she even acknowledged me. Other than that, the overall experience was average. When the manager is in it is always an excellent experience however, when she isn't, it's a hit and miss depending who's on staff.
May 2, 2017





Since the Palm Beach Tan on Mission and Hamilton has closed down, the store on North Division street is always very busy. They seem to need more than 2 people working, 2 to check in customers, and 1 to clean beds or vice versa.. Very frustrating that I'm getting charged the same monthly membership price, but having to wait much longer to get in to tan. I have heard other customers complaining about the same issue. Thinking about finding a new tanning salon, which isn't easy for me to do, considering I have been a customs for several years.
April 25, 2017





The girls are very informative and quite pleasant. The only reason that I did not give a five star rating is that you do not have a multiple person/ family plan available, and that there is a "fee" to sign with your company. If I am paying for a service then I should not be charge to sign up for such services. Feeling stolen from
April 22, 2017





The young lady that helped me was so kind and answered all of my questions. Thank you so much.
April 11, 2017





I really like the atmosphere and the service when I come in to PBT. Keep up the great job!
March 30, 2017





Doing great
March 28, 2017





March 7, 2017





All the girls are friendly, patient, and helpful. Always willing to help you and teach you how to achieve the tan you want. Went in the other day and it was super busy yet the girls handled it very well and made sure everyone was helped and happy.
March 3, 2017





I absolutely love this place! I have been to a variety of tanning salons and Palm Beach really is my favorite!! Very friendly staff and clean facility. Thankyou
March 1, 2017





Hello: 1. Make sure you stop running out of soap in the restroom. 2. Reopen near Gonzaga. Thank you, -Glenn Brandon Burke
February 26, 2017





I think that the hours aren't very convenient. be nice if you opened earlier then 10 am. and don't close so early.
February 24, 2017





Palm beach is ALWAYS clean, the rooms are always tidy, the lobby is very well kept, and all the employees are extremely friendly and helpful. Best tanning salon in Spokane hands down.
February 19, 2017





Have only been twice so far but staff terrific. Kaylie (sp?) outstanding. Facility very clean. Everything in working order. Check back with me in a couple weeks.
February 18, 2017





February 8, 2017





February 7, 2017





I had such a lovely experience with Kayleigh! The best service I've never received at a tanning salon. The prices are incredibly low, the salon is meticulously clean and the beds seem to have new fresh bulbs, unlike other salons. I will definitely recommend this (and already have) to all of my friends! 10 STARS FOR KAYLEIGH!
February 5, 2017





Floors to cold with no shoes on
January 26, 2017





Kaylee on north division in Spokane is great!
December 13, 2016





I really wish that I had been told when I signed up that the salon would be closing and joining another Palm Beach Tan location. I can still get to the new location, but it is no nearly as convenient for me, so I will probably cancel my diamond membership this month.
November 29, 2016





November 23, 2016





November 17, 2016





What I liked was the price. I found that other tanning salons were way way out of site on their pricing. Palm had just what I wanted with no hard sell. thanks again JRM.
November 13, 2016





The staff is very friendly and takes the time to talk to you about products and how to get....and maintain a healthy tan.
October 28, 2016





Staff is always friendly, facility is always clean. Short wait times.
October 27, 2016





I lasted visited palm beach yesterday, I did the deal for any bed for $5 and I picked the diamond of course. I loved it, the staff is always super sweet. Thank you
August 28, 2016





My only complain is the lack of technicians to cover the high volume of customers. Waits are long, especially when customers register for the first time...having a receptionist/second technician would be helpful to you & your customers... Other than that keep up the good work
August 26, 2016





I love the salon but I wish the reward program worked a little better and that the salon rooms were a little more inviting. Rugs on the concrete floors would be a great touch and make it alot better along with the salon not being super cold at times. Other then that I love the salon.
July 29, 2016





Always clean rooms and friendly staff want to work here gonna put my application in hopefully they will hire me in the fall
July 28, 2016





Bed 7 and 10 min power nap -- perfect!
July 26, 2016





Always clean and friendly staff
July 26, 2016





July 21, 2016





July 20, 2016





I. Love it
June 17, 2016





I like palm beach tan it's close to home
June 17, 2016





I love PBT but I get irritated when the line is forever long checking in and there is no sense of urgency whatsoever. Half the time you aren't even acknowledged that your waiting or that someone will be right with you. No "thanks for waiting" either. From location to location things are ran very differently too. The bed I use in Northtown Spokane WA though having all the same abilities as the exact same bed I use in Tempe AZ has zero options though the buttons are there. No aroma spray no option to use anything. I assume it's the owners just being cheap and not wanting to provide the products. The Spokane location also has had a long time broken towel dispenser in the versa spray room that has towels in it but never worked since the first time I tanned there. The garbage lid for the bathroom doesn't open so after you've washed your hsnds you must use your finger nails to pri it open due to it being electronic. Again I love all the girls at this place but when you pay the prices you want everything working and A+ treatment.
June 16, 2016





Friendly service and very clean!!
June 11, 2016





June 8, 2016





Everyone is always so friendly
June 2, 2016





The place is clean. The associates are friendly and pretty helpful. They could probably offer a little more advice on the use of the beds and how they work. I don't have great eyesight and all the dials and buttons are kind of small plus the beds have a lot of options that they offer and as a first time user, a little more info on them would be great. I could have asked more I supposed but the whole process is a little intimidating if your not used to it. Overall though it is a really nice place.
May 25, 2016





Everyone is so helpful at this location! They make me feel like I'm getting all the info I need to get the best tanning results
May 8, 2016





The gal checking people in was very nice and patient with a lot of people in the lobby area wanting gift certificates for Mother's Day or to check in. The tanning room was clean & I love the stand- up booth. It would be nice if a small complimentary bottle of water was offered as many other salons do after a tanning session.
May 3, 2016





May 3, 2016





Your staff is very friendly. Always greet you when you come in and also tell you to have a good day. Only problem is your tanning lotion is to expensive.
April 28, 2016





I LOVE coming in to tan....always feel like I'm relaxing on a beach somewhere. It's always clean and every one is very friendly.
April 14, 2016





April 13, 2016





April 11, 2016





Staff was nice knowledgeable, helpful and facilities clean and orginazed
March 25, 2016





March 22, 2016





I love the promotions. I had my account on hold for 3 months, with an online promotion I received an upgrade for 30 days, and started tanning again immediately. My first tan has already given me color. I am happy with the results of Palm Beach Tan.
March 22, 2016





The employees at the north division store in Spokane are wonderful!!!!! So helpful and knowledgeable. Extremely satisfied with my experiences there and plan to return for years to come!
March 21, 2016





Thanks to Vince at PBT he made my tanning experience the best. So I would like to thank Vince at PBT. I only choose PBT to go tanning because they always provide you with the best of customer service. And the best tanning. Also the best quality service you can won't regret. That's why I give PBT 5 starts.. I love you PBT.
March 9, 2016





I love tanning with Palm Beach tan. The only thing I would recommend is making the salon more inviting. The salon is always very cold and having to undress when it is that cold is not very pleasant. I would also recommend having rugs in the room so you don't have to stand on cold concrete floors while in the rooms. Other then the temperature and having cold floors I love Palm Beach
March 5, 2016





The first day I went was better, the second girl I had was not very friendly and seemed like she did not want to deal with me. The beds were nice though.
March 3, 2016





March 3, 2016





Great staff - usually a minimal wait time. occasional issues with the spray tanners being broken, but seem to have repairs done in a timely manner.
February 27, 2016





February 23, 2016





Yesterday when I signed up. The lady was working by herself. She was so busy I didn't get good customer service. Not get fault there should be 2 working
February 19, 2016





Staff is very nice. Rooms and beds are always clean. Overall a great experience
February 11, 2016





The salons I have been to in Spokane are very clean and up scale!! I also really enjoy the workers because they are very easy to talk to and fun!
November 5, 2015





I have been going to palm beach tan for years now and the one negative thing I have to say is for how much the customers pay a month to tan or get spray tans they should at least cut the prices of all the lotions in half, and should provide samples of the lotions for free. Another thing they should provide for free is the foot covers that go on the bottom of your feet when spray tanning. I just think when you take care of your customers they will become loyal to you.
November 5, 2015





Staff is always pleasant! Rooms always immaculate!
October 3, 2015





Love the employees. Clean and always welcoming. The only issue I would say I have is that I love to spray tan and unless it's a ten dollar special they seem expensive. I can not afford 65 plus a month and the spray tans. I understand things like this are not your problem but it's what is on my mind! Thank you for the great business you do provide!
October 2, 2015





Excellent support staff. Always clean and organized. Relaxing experience and knowledgeable and available staff