Palm Beach Tan Vancouver
Orchards - NOW HIRING!
Our tanning salon in Vancouver, WA is dedicated to 100% customer satisfaction and we're excited to help you find your perfect shade. Stop by, meet our certified tanning consultants and learn more about our state-of-the-art sunless spray tanning and sunbed tanning.
https://maps.google.com/maps?address=Palm Beach Tan Orchards - NOW HIRING!,13025 NE Fourth Plain # 101, Vancouver, WA, 98682&center=45.670416, -122.5383733
Memberships & Pricing
Premier Rewards® Memberships
Palm Beach Tan Vancouver location, offers a variety of convenient sunbed and sunless Premier Rewards memberships. Our Premier Rewards members enjoy exclusive offers, free membership upgrades, cash credits and more! Learn more about Premier Rewards.
Sunbed Pricing
Customize your color in our state-of-the-art indoor tanning systems including luxury features such as face and shoulder tanners, aromatherapy, air-conditioning and more.
Learn more about our different Sunbed Premier Rewards benefits
Diamond Plus EFT
$109.95
Diamond EFT
$99.95
Platinum EFT
$72.95
Diamond Flex
$114.95
Platinum Flex
$87.95
Silver Flex
$49.95
Sunless Pricing
With sunless spray tanning, you can achieve natural-looking results perfectly matched to your skin tone in just one visit. Palm Beach Tan features Mystic Kyss, Mystic Tan, VersaSpa and VersaPro spray tanning booths.
Learn more about our different Sunless Premier Rewards benefits
Membership
Sunless Platinum EFT
$79.95
Unlimited
Sunless Gold EFT
$59.95
Unlimited
3-Pack Pricing
$75
Medium
$105
$60
Light
$90
Sessions expire 45 days from purchase
Single Sessions
$30
Medium
$40
$25
Light
$35
Sessions expire 45 days from purchase
PBT® One™ Memberships
When you simply want tanning at a great price, then PBT One is for you. Choose between Sun or Spray tan for just $14.95 per month with ultra-modern equipment and expert advice from our certified pros. Everything you need. Nothing you don't.
SUNBED
TANNING
Unlimited Level 1 sunbed tanning
Preferred pricing on upgrade sessions
SPRAY
TANNING
One spray tan per month
Preferred pricing on additional sessions
Reviews From Our Customers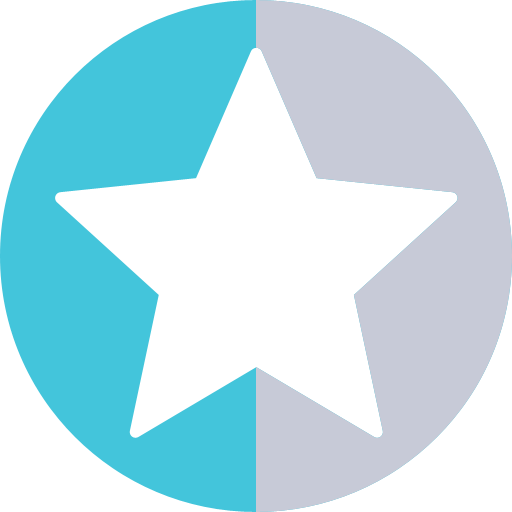 - 191 Reviews
May 14, 2019





The staff are always very sweet and it's always fast service. Everything is clean and sanitary. I have never had a bad experience at Palm Beach Tan and I have been going for almost a year now.
May 11, 2019





Everyone is so nice and helpful.
May 8, 2019





I've always loved palm beach! The locations are clean, the girls are always super friendly, and I love the little surprise upgrades from time to time. Also, the beds are bomb and my glow is on point. Thanks Palm Beach!!
May 7, 2019





Everyone is always so nice and friendly and always act like they live their jobs
May 7, 2019





April 29, 2019





No matter how busy the Salon is, I am always acknowledged. I appreciate the deals, which makes tanning & spraying more affordable for me. The Salon has always been very clean.
April 27, 2019





Brady the manager is super great!! And the beds and rooms are great and super clean. It's a great experience each and every time I go, but the pricing for the package for all the beds usage is really too expensive it's really NOT worth $100 a month when you can go to a gym with tanning for only $30 a month
April 26, 2019





The facility was clean and nice looking, the bed options were VERY impressive and the young man who helped me was AMAZING. His name was Brady and he was knowledgable, friendly, helpful and he was the best part of the experience.
April 22, 2019





April 20, 2019





I'm always greeted with smiles and the front desk people are very knowledgeable about the beds and lotions! Great place
April 18, 2019





April 16, 2019





Always friendly fast service
April 12, 2019





Brady was a stud! I signed back up gearing up for the summer. Great friendly staff, professional, and great to talk with. Thank you pbt
April 10, 2019





Brady is a badass beeeeyotch! ????
April 4, 2019





April 3, 2019





I just recently started my membership with pbt. Kelsee was very welcoming and personable. The place was very clean and she gave a great tour of the facilities.
April 2, 2019





At store opening only 1 employee and my room was not stocked with hairnets. All rooms should be prepped prior to opening
March 30, 2019





The Fourth Plain location is KILLING it! Brady and all the staff there is always so kind and welcoming. It feels like I'm catching up with an old friend when I visit! And they are incredibly helpful for all of my skincare needs.
March 20, 2019





Brady and his crew are above and beyond Great
March 19, 2019





Brittany is awesome!
March 14, 2019





Loving the $1 tan day
March 8, 2019





March 8, 2019





It was the best tanning experience ever received in the whole universe and history of mankind
March 8, 2019





Staff is very nice and help full. Most of the beds are in good shape how every I went in one the other day the was in need of repair or replacing.
March 2, 2019





EXCELLENT CUSTOMER SERVICE!!!
March 1, 2019





Fantastic customer care! Brady the manager at the fourth plain Vancouver Washington location is one of the kindest people I've ever met Always puts customer first
February 28, 2019





The staffing makes all the difference
February 25, 2019





Kylie was very informative and answered all my questions. And was sweeping in between customers!
February 25, 2019





Your Manager I believe, at the Fourth Plain location across from the gym...Alyssa, is utterly amazing and incredibly a blessing across the board.
February 16, 2019





Always great staff is very friendly. Bradley the manager is fantastic
February 9, 2019





January 25, 2019





Brady ⭐️⭐️⭐️⭐️⭐️ He's the best!!!!! A small issue with the versa he handled it like a champ and repeatedly apologized!!! He's great every time!!!
January 23, 2019





Awesome
January 21, 2019





Palm Beach is always great. I really enjoy the ability to tan on my schedule.
January 21, 2019





I went to the Mill Plain location across from Fred Meyer in Vancouver, Wa. Page was the Associate that handled my visit and she was phenomenal. Page carried herself most professionally. I'm very proud that she is a face of Palm Beach Company as she is very compassionate and incredibly intelligent. Page very appropriately shook my hand which very much impressed me. God Bless.
January 20, 2019





January 18, 2019





Great Customer service and very friendly! Knowledable as well
January 17, 2019





Clean, very friendly and efficient staff. Nicol helped me pick out a different lotion to try (midnight) because I was not developing the color I was hoping for.
January 6, 2019





January 4, 2019





Brady is an absolute delight. Always smiling and cheerful. He makes sure the salon is clean and beds are ready for tanning. He's a gem and makes the experience sensational.
December 24, 2018





December 24, 2018





I always enjoy going in to the Fourth Plain Location. I love Brady, he is the best!!! <3
December 20, 2018





Salons hsve been awesome the service has been fabulous im not liking the 24 hr wait time.
December 10, 2018





December 7, 2018





Prices are very steep.
December 6, 2018





Great staff! great beds!
May 24, 2018





Exceptional
May 6, 2018





Everyone is friendly and helpful. Only thing I would say to improve is the white towels smell kinda old or sometimes feels like there's not enough detergent in them while washing.
April 24, 2018





It's been 8/10 stars so far
April 23, 2018





I have to say that I feel like it's kind of dirty in the rooms. The other day I found snot on my shoe when I got dressed and I have to wipe my feet getting in and out of the beds. It would be nice if there were at least clean rugs to step on. Thank you.
April 22, 2018





Long wait. And the manager was rude
March 13, 2018





Staff is always nice and very helpful. Knowledgeable about the products and try to get u the best products for your skin and your preference.
March 9, 2018





In general, I have a great experience each time I visit PBT. My only concern as a long time customer is that there is another customer with the same name as me. On occasion, the person at the front desk will ask me to confirm who I am by confirming my birth date. The part I have a hard time with is when they OFFER me a date and ask if that's my birth date, instead of requiring me to GIVE it. Sadly, this other customer is someone who has used my account in the past and has also accessed personal information of mine causing identity theft issues. I'm sure I am not the only person who has a similar or same name as another. I would have more confidence in PBT if I could see that your business was doing all it can in protecting my personal information by keeping info such as a birth date or street address confidential and not disclose it casually. Perhaps requiring ID when confirming such info would be helpful.
March 6, 2018





A little over whelming.
March 6, 2018





so easy to sign up, every plan and every bed explained so I could make a decision that would let me reach my goal.
February 25, 2018





no mirror in rooms hydraulics on beds don't work. Bed lays on you. Staff are great.
February 6, 2018





The gold beds have to deep of a contour which make someone like me with arthritis not want to come in very often. And the monthly prices to upgrade are to expensive.
February 5, 2018





Tanning bed lid would not hold position
December 16, 2017





All the girls at the facility are great and very welcoming.
December 8, 2017





November 28, 2017





It would be nice if there were mirrors in all the rooms.
November 28, 2017





For as much as I pay for my membership I would think I can at least get a clean towel without holes in it
November 19, 2017





I always have a relaxing and comfortable experience at Palm Beach Tan! The staff are always welcoming. I always look forward to my time there! Thank you and keep up the great work! ?
November 13, 2017





My only complaint is your hours, I liked it when you opened at 8 AM on weekdays and 9 AM on weekends. It allows me to get my day started sooner
November 13, 2017





Never do I go into any of the stores and not feel welcome! The staff is so friendly and helpful! Love it.
October 30, 2017





October 28, 2017





October 25, 2017





Love PBT however, the orchards location needs a flat gold bed. I have arthritis and the curved bed is really hard to get out of and I really don't want to do stand up all the time
October 18, 2017





clean, fast and staff was friendly
October 10, 2017





Always nice. Easy in easy out.
October 7, 2017





September 25, 2017





The girls are awesome, friendly and always want to help...they always have a smile and are cheerful
September 7, 2017





August 6, 2017





July 24, 2017





always clean and very friendly employees
July 21, 2017





Billie Jean is the bomb!
July 13, 2017





June 30, 2017





I go to the one in Orchardz6, Wa and the staff there especially the manager gas they are all so amazing very helpful and so so friendly I would not go anywhere else.
June 23, 2017





Restarting membership for the season of color was quick & easy, staff was great! Facility clean and welcoming. I love that I can use saved up tan dollars on product & fees. The only negative I ever have is the cost of product.....seems excessive ☹️
June 22, 2017





Everyone is always so friendly & smiling.
June 12, 2017





Just such a friendly staff and great experience every time.
June 11, 2017





The girls are always friendly and welcoming!
June 7, 2017





I'm always greeted with a smile and the vibe is always positive!
May 21, 2017





It's getting to much business for the size. Makes for some long waits. Girls are great! Could use some more updated beds .
May 18, 2017





The girls are super friendly and are super energetic!!
May 16, 2017





April 26, 2017





Great place, friendly service, great selection of beds, sprays, and lotions. Thank you!
April 23, 2017





Lovely shoo and the staff is so friendly and knowledgeable. Love coming in!
April 20, 2017





April 12, 2017





employees are always very friendly and helpful. they all deserve 5 stars!
April 3, 2017





The facility is clean and I enjoy the Diamond and Platinum beds. I prefer other locations because if I want to tan in a Gold bed, they have large flat beds instead of the small, curved, and cramped ones. I feel pressured to purchase something every time I come in to this location and the staff are nice - but very very loud at times.
March 23, 2017





Some girls are really great and others not so much. I don't appreciate being asked continuously to buy lotion when I work in the cosmetic industry and know more about skin than any of them. Even when I say no they keep pushing until I get frustrated. One no should be enough. I've also had some very upbeat and great service. It just really depends.
March 22, 2017





The staff is so nice and helpful! Beds are great:)
March 19, 2017





I am very please with how knowledge staff is and very helpful ? Super nice, and friendly Thanks ?
March 17, 2017





Because I got charged 100. For my last month tan because your associate did not tell me the upgrade needed to be cancelled by the 25th and instead of giving me the difference I got a 40 lipgloss when reality is I should have offered two because that was the total difference in my normal charges! So yeah I was really upset by this! Billy jean is amazing and super helpful which is the only reason I stayed with the company!
March 16, 2017





March 7, 2017





Billie Jean is fantastic, always super friendly, cheerful and very helpful!!
March 6, 2017





Loved the girls working there Very informative and efficient and super sweet. However I was really surprised about the twenty dollar start up fee and I had to pay for my husband and myself So forty bucks on top of the monthly fee Yikes!!
February 27, 2017





Jasmine at the Orchards PBT was so helpful and sweet yesterday! She offered me the great upgrade deal, then walked me through using the Diamond bed. She a customer service superstar and I totally appreciated her help!
February 27, 2017





Staff is the best
February 25, 2017





Always pleasantly surprised by the good customer service from this location. Thank you for always helping and having a smile on your faces. Location is clean Too! Thank you Kimberly chenette
February 23, 2017





I go to the East Fourth Plain location in Vancouver, WA all the time and the manager, BillieJean is amazing. She is always happy and cheerful. She asks how my day is going and if it's close to the weekend, what I'll be up to. It's like talking to a friend every time I come in. It is truly a lovely experience when she's working. Palm Beach Tan is extremely lucky to have her as a store manager. She is exceptional!
February 21, 2017





Friendly service, great customer understanding and troubleshooting
February 18, 2017





Excellent customer service. I was signed up and tanning in just a few minutes
February 17, 2017





Orchard staff member messed up the pricing in my account and I'm told it's no longer an option to restore it in the computer. Ive been a customer for over 2 years. I pay for my Aunt & I. Her account is fine but a new clerk tried to enter an upgrade that was only for new clients (end of December). When she restored the account it changed to $45 cost instead of $40 I'd been paying. The mgr said she tried district mgr to restore but can't because pricing isn't in computer any more. BillyJean agrees it was a new employees mistake but it's a financial cost to me and that just bad customer service. I faithfully ask when I tan if it's been fixed but I'm always told no it can't. Under circumstances I think owner should step in and fix since I've been a faithful customer for so long. Staff is always nice.
February 16, 2017





Friendly staff and clean atmosphere!
February 16, 2017





January 29, 2017





Nice staff, clean, updated beds &-bulbs
January 27, 2017





Bailey was very helpful and professional.
January 18, 2017





The girls are always so nice. KayLee was exceptional last night. She walked me through the spray tan process and made me feel very comfortable!
December 30, 2016





The store manager and others at the front desk are super friendly and helpful without being pushy! The restroom could use more attention. The soap dispenser is useless. Or maybe it's the watered down soap. The toilet leaks and it smells like mold. And the toilet gaskets always fall or come out the wrong way. I have on numerous times had to ask for more paper towels and toilet paper. This has been going on for a while and I have decided to say something since it seems nothing is being done about it...
December 7, 2016





:)
December 6, 2016





LOVE PBT and always will. From employee to customer, I will never Tan anywhere else.
December 6, 2016





Friendly, helpful staff! I truly enjoy my trips to PBT!
November 29, 2016





Always get great service when I am in there
November 1, 2016





I am so glad I stopped in to go tanning. I hope I never have to stop. The associates are so friendly and always make me feel welcomed.
October 28, 2016





October 28, 2016





Girls are very friendly, knowledgable, and the facility is nice and clean
September 8, 2016





I just became a member of PBT and love the employees and my experience so far. I do wish there was more then 1 stand up tanner though
September 3, 2016





employees always friendly. I go early and there's always a room available, if not then it's not a long waiting time before one becomes available.
September 2, 2016





August 28, 2016





Everyone's always so friendly and helpful!! Love it!
August 26, 2016





Ciara, is attentive with excellent customer service skills!, also have to admit that I will miss the other two ladies that had just quit to move on to achieve other financial & personal goals.
August 24, 2016





I really enjoy my time in the salon. Beds are always clean. There was an issue with circuits blowing on the bigger beds and I had to wait in the bed for several minutes waiting for it to reset but I think that was resolved
August 24, 2016





Everyone's very friendly and helpful. Can get in pretty fast even when there's 3 people or so ahead of me. I love having a full body tan instead of farmers tan.
August 20, 2016





Service is amazing. Rooms are really clean. Love it.
August 6, 2016





The girls that work here are great. They are all very friendly and helpful, and the floors and beds are always clean.
July 27, 2016





Love, love, love the girls here. It's usually Kayla & Angie. They're the sweetest!
July 26, 2016





I love having a membership with Palm Beach Tan. Every time I walk in the door the representative is always nice and willing to help and answer any question I may have. They are all very knowledgeable about the lotions and what works best. The rooms are always clean as well as the beds and stand up tanning machines. I love that I can be comfortable getting completely naked to enjoy my tanning session. Keep up the good work girls you are all amazing.
July 9, 2016





July 5, 2016





the girls working there are awesome! I don't feel pressured like I used to to buy product! Which I feel is awesome. I used to feel like I walked into a high pressured sales pitch and I would hate coming in, but things have changed thank god! I know this is how they make money, but I still want to use the services without the pressure to buy MORE and MORE. I mean I do already pay $50 for a membership and products when I need them.
July 3, 2016





Great staff! I appreciate the summer upgrades.
June 30, 2016





Always clean, fast service and a friendly staff at the 2 locations I visit.
June 27, 2016





Emily is awesome! She is always super friendly and helpful and quick to answer any questions. I'm happy to see her behind the counter when I walk in to the HazelDell location. The store is always clean and the beds well maintained.
June 26, 2016





very helpful and pleasant
June 25, 2016





GREAT EMPLOYEES, ALWAYS FRIENDLY,NEVER HAVE TO WAIT TO GET A BED. VERY CLEAN
June 24, 2016





Everyone is very nice and ready to help when you walk in the door. I feel so comfortable when I tan with Palm Beach Tan.
June 12, 2016





Sprays booths are down...if not down then miss sections of ur body. The benefit gift that's given with most months of membership like 10% off or the basic tan bed should be extended for those who don't use it.
June 11, 2016





Amazing service as always by Miranda! She's the best!
June 9, 2016





Friendly peeps
May 25, 2016





I go to PBT ON 4th Plain and love the girls there. They are always friendly and very professional . Love PBT.
May 25, 2016





I love coming here, the girls at the salon i frequent are always nice and bubbly! Sometimes there's a wait but that just comes with the territory, I love the perks that come with being a member! Free upgrades are always awesome!
May 24, 2016





May 22, 2016





May 10, 2016





The girl that helped me was super nice and friendly. She gave me some info something I missed during sign up....so far both locations I have gone to very are welcoming!
May 9, 2016





Emma was great. She took me on a tour of the shop and explained what each bed would do for me along with which package it was located in. I felt comfortable starting my membership with Palm Beach tan.
April 28, 2016





Girls are very helpful and knowledgeable. .Friendly and always letting me know about different products..
April 27, 2016





The girls were extremely helpful even tho they were busy!
April 16, 2016





Nothing spectacular, wish the milwaukie location had a stand up or a better quality diamond bed
April 15, 2016





Love the deal on spray tanning, the salon is clean and the service is up to par.
April 14, 2016





All of the ladies are upbeat when I come in as well as very helpful when ever I have questions.
April 7, 2016





Very friendly staff! Very fun and outgoing girls. Facilities are clean, couldn't ask for much more in a tanning salon.
April 3, 2016





Employees are very educated and knowledgable to the services your company provides and produce you sell. Very friendly ad attentive. Not very interested in the monthly auto charge and cancelation procedures. Very unconvenient.
April 3, 2016





Girls are always smiling and happy .
April 2, 2016





I got the spray tan, it turned out very patchy and way darker job some areas than others.
March 21, 2016





I have always had a pleasant time at PBT. The staff are knowledgable and friendly and the establishment is always clean and welcoming. I enjoy tanning here and always tell all of my friends about it.
March 20, 2016





I have been getting spray tans for like 2 months now and I still love them!!
March 17, 2016





March 10, 2016





I have been to two different locations so far and they were both great! The staff are very friendly and knowledgeable, they aren't too pushy for you to buy stuff and answered all my questions. Thank you.
March 9, 2016





Doesn't seem like much promotions for members, No perks for loyalty
March 3, 2016





March 3, 2016





The PBT on 99E lacks the choice of high end beds I enjoy at other stores
March 1, 2016





I have been going here for awhile now. Angie is the BEST! She is always so helpful, kind and informative. Kayla & Savannah are also very good to me. I love THIS Palm Beach Tan (Fourth Plain). Very personal attention weather I am asking about the different beds or asking question about products. These ladies never make me feel rushed and are not pushy in any way! Thank you!
February 22, 2016





Yay!!!! New towels make all the difference. Your staff is always friendly and efficient getting people scheduled.
February 22, 2016





The staff is always helpful with my fiancé and I!
February 16, 2016





I love the way my tans turn out! They look amazing, defiantly want to keep coming!
February 16, 2016





I love Palm Beach Tan because you have multiple locations so it makes being able to tan easier. The location on 4th plain is closest to my home, but it is always busy and very difficult to get into use the bed that I like to use. Maybe if they had a second diamond level bed it would be helpful to others as well as myself.
February 11, 2016





I feel for the price I pay every month and how long I've been a member I should get the next grade up instead of having to get just the lowest priced beds all the time to tan in.
February 8, 2016





February 3, 2016





Very nice establishment. Gal was thorough in explaining how everything worked and offered me new products!
February 3, 2016





pricing add on are too high
February 2, 2016





Why is there no stand up bed!?
January 28, 2016





Great salon
January 27, 2016





The girls are always pleasant and helpful.
January 27, 2016





Great place!
January 26, 2016





The staff is always friendly and helpful, love tanning here!
November 6, 2015





This place is way nicer than Tan Republic and has the same beds and they don't rape you on price. Always clean and friendly.
November 6, 2015





The Ladies working are always very nice and friendly. The bulbs are always fresh and clean. I would suggest that you provide the dark level Mystic tanning with the unlimited package and the ability to add silver or gold level tanning with unlimited sprays.
November 6, 2015





The girls are always very friendly and the shop is always clean.
November 5, 2015





Staff is always cheerful and helpful! I'd like to see more promotional stuff offered though.
October 2, 2015





Fast and friendly service. Very helpful with someone just beginning to tan.
August 28, 2015





Very pleased with everything.
August 27, 2015





Love every thing, and every one, but the stand up bed is out dated, and never has all its bulbs. You do have a great staff!
August 20, 2015





Employees are great and it's always clean.
August 20, 2015





I love PBT! I don't get the opportunity to tan often but when I do, I want a good experience and at PBT that's exactly what I get! The salons are always clean, bulbs fresh, and the staff is always wearing smiles :-). I appreciate the pleasant experience and the long lasting tan!
August 14, 2015





Staff aren't always the friendliest, but I enjoy tanning. Everything seems too overpriced.
August 14, 2015





Ladies upfront are so amazingly nice and well educated about tanning and all the product. I am completely impressed with my experience so far love Palm Beach Tan!
August 10, 2015





The stand up bed (the only one I use) recently had the bulbs changed (after about 6-8 weeks with 12 or more out)but there are already 4 or more out again! It is frustrating. Then the one overhead light was out for about 4 weeks. I actually wanted to put a new bulb in myself. There are several bulbs out in the front desk area. They said there was a short. Seems to me that the whole place needs to be inspected for safety reasons with all the problems they have with the lights & bed bulbs. It's a nice place but seems to be being neglected. It definitely needs some TLC bad.
August 9, 2015





They are very friendly and always know my name. They make sure I am getting most out of my tan.
August 7, 2015





I have only 1 complaint the 2 tanning beds number 11 and 12 the face tanner does not turn off. They need to be fixed we pay alot of money to tan and there's no reason these aren't fixed. Number 11 has been like that for over 1 year
August 7, 2015





Overall, the girls at this location are very sweet and helpful! I love the platinum beds at this location. However, I have been disappointed when using the gold stand-up bed because there were quite a few bulbs out. Other than that, I have been happy with my experience at this location!