Palm Beach Tan Vancouver
Hazel Dell - NOW HIRING!
Our tanning salon in Vancouver, WA is dedicated to 100% customer satisfaction and we're excited to help you find your perfect shade. Stop by, meet our certified tanning consultants and learn more about our state-of-the-art sunless spray tanning and sunbed tanning.
https://maps.google.com/maps?address=Palm Beach Tan Hazel Dell - NOW HIRING!,7720 NE Hwy 99 # 103, Vancouver, WA, 98665&center=45.6780158, -122.6627336
Memberships & Pricing
Premier Rewards® Memberships
Palm Beach Tan Vancouver location, offers a variety of convenient sunbed and sunless Premier Rewards memberships. Our Premier Rewards members enjoy exclusive offers, free membership upgrades, cash credits and more! Learn more about Premier Rewards.
Sunbed Pricing
Customize your color in our state-of-the-art indoor tanning systems including luxury features such as face and shoulder tanners, aromatherapy, air-conditioning and more.
Learn more about our different Sunbed Premier Rewards benefits
Diamond Plus EFT
$109.95
Diamond EFT
$99.95
Platinum EFT
$72.95
Diamond Flex
$114.95
Platinum Flex
$87.95
Silver Flex
$49.95
Sunless Pricing
With sunless spray tanning, you can achieve natural-looking results perfectly matched to your skin tone in just one visit. Palm Beach Tan features Mystic Kyss, Mystic Tan, VersaSpa and VersaPro spray tanning booths.
Learn more about our different Sunless Premier Rewards benefits
Membership
Sunless Platinum EFT
$79.95
Unlimited
Sunless Gold EFT
$59.95
Unlimited
3-Pack Pricing
$75
Medium
$105
$60
Light
$90
Sessions expire 45 days from purchase
Single Sessions
$30
Medium
$40
$25
Light
$35
Sessions expire 45 days from purchase
PBT® One™ Memberships
When you simply want tanning at a great price, then PBT One is for you. Choose between Sun or Spray tan for just $14.95 per month with ultra-modern equipment and expert advice from our certified pros. Everything you need. Nothing you don't.
SUNBED
TANNING
Unlimited Level 1 sunbed tanning
Preferred pricing on upgrade sessions
SPRAY
TANNING
One spray tan per month
Preferred pricing on additional sessions
Reviews From Our Customers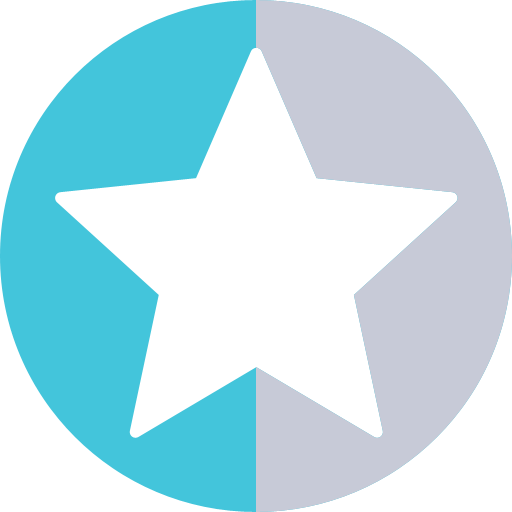 - 207 Reviews
May 13, 2019





Very nice workers and they are very educated on everything.
May 10, 2019





Nicol was very professional and knowledgeable, I really enjoyed her helping me!
May 7, 2019





The girls were lovely, and the equipment is in good shape, but I find the constant up sell annoying and is a bit of a turn off. If I what lotion I would ask for it. If you ask once, great! But when it happens at every tan it's annoying
May 7, 2019





I've only tanned 3 times so far but its been a great experience so far. Beds cleaned, great front desk service.
May 7, 2019





Today was great but most of the time it is frustrating when I've come and then had to wait because the beds are not cleaned or only one person is working tiring to do everything by themselves. I'm on my lunch when I come so it makes me uptight to have to always wait.
May 6, 2019





friendly staff, clean rooms, beds were worked very well
April 21, 2019





Best place to tan. Very friendly staff
April 19, 2019





Every time and I mean every time I go in the price fir the same thing I get is different. I say something and they each have a different excuse. The last 3 times I've been to spray they are out of the nose protectors. The story I get is , iits okay to breath it in. ITS ALL NATURAL. Hmmmm
April 19, 2019





I switched my plan to the diamond membership yesterday and nicol at the 78th location helped me with everything. She was very informative and explained everything clearly! I'm excited to try my new lotions. :-)
April 17, 2019





I enjoy the staff at the all the locations I've visited. I wish Hazel Dell had more bed options and red light therapy.
April 16, 2019





April 14, 2019





Omg best tanning ever. The staff is friendly and knowledgeable
April 10, 2019





The last girl who had helped me is always on the phone every time I have come in and it's so upsetting because it's every time. Going to try a different PBT with hopefully a more personable experience
April 9, 2019





Great employees at Hazel Dell and Mill Plain in Vancouver. I dig them all ! please don't allow them to have less than two on duty though .... they run ragged. So busy.
April 6, 2019





I love palm beach tan. The last couple springs and summers the palm beach team have been some of my favorite people to see. Always so friendly and welcoming and personal! Lately I've kind of dreaded checking in because I'm always being held up with sales tactics. I have three different types of lotion... all tekton. PLUS a facial. And everytime I'm still being pitched on more lotions and told I have 25% despite me saying I already have particular lotions or can't afford it at the moment. I totally get the push to sell lotions, it their job. But I feel like PBT has lost its extra personal touch that kept me as client for the last few years. I just wish the girls would pick up on the fact that I don't want to buy a lotion at the moment. Please don't try to sell me a bronzer and a new facial when I have two full bottle of each in my hand. We all hate saying no or saying the same " I can't afford it" I love PBT. And buy new products when I need them. But I say the same thing everytime I go in and am given the same pitch the next time.
April 4, 2019





At every location I've visited staff is always extra helpful, and take time answering all my questions about products, and always help me with picking the best tanning options.
April 2, 2019





It was so busy and the location only had one person. I was so over whelmed with information and all I wanted to do was tan. I felt so confused and rushed. Worried about the line of people behind me that wanted to just come in and tan!
March 30, 2019





Always feel welcome in all your salons!
March 26, 2019





Keely in Hazel Dell was very patient and so helpful!
March 23, 2019





My experience at Palm Beach Tan was great! The staff were friendly and knowledgeable .
March 20, 2019





I went in to see about getting a tanning package cause my tanning place is under construction at the moment and won't be open til june and I needed a temporary place to go. I talked to nicole and she was very friendly and let me know about the different options and she found the perfect package for me and got me all signed up.
March 16, 2019





Lizzie at mill plain in Vancouver, WA is always so helpful and speedy! I appreciate it when there are more than one employees working ... the hold up at salons can be SO slow sometimes .
March 14, 2019





High quality beds, effective results, non judge mental staff, and they don't push product.
March 14, 2019





High quality beds, effective equipment, and a friendly non-judge mental staff that doesn't push product.
March 1, 2019





Again, sweet and helpful staff!
February 26, 2019





Tessa is amazing and is very knowlegable about everything and always makes sure I am always happy with everything!
February 20, 2019





Paige was awesome!!! Please awknolege her , she was great picking my color and product.
February 20, 2019





Clean Salon, Helpful Staff, and always friendly
February 20, 2019





Always helpful, positive, and clean at the salon.
February 18, 2019





I did a spray tan mystic kiss. I loved the color but from my knees down to my ankles didn't get any color for some reason, disappointing... Staff was very helpful and friendly as usual.
February 16, 2019





Always a pleasant visit...staff is extremely friendly and cordial every time we come in.
February 2, 2019





February 1, 2019





very nice ,
January 31, 2019





January 25, 2019





Nicol M. @ Orchards was working alone and it got a little busy when I was there and she did really well communicating with the customers, cleaning beds, and still was able to make the time to do a personal consult with customers even though she was busy. The customers seemed to appreciate what she was doing for them.
January 17, 2019





Staff is always welcoming and friendly
January 10, 2019





January 9, 2019





I love the Hazel Dell staff, especially Courtney and Haley!
January 1, 2019





I love this location more than all the others. Clean, friendly. The girls are always watching for a new customer and letting them know theyll be right there if preoccupied. They are always upselling good products to me and reminding me of when I have a credit or a deal they know I'll want. As a previous general manager in retail, that important to me, since I dont pay attention to email deals very often. And the manager there always gave me cards to give to my new hires to get them into tanning. Their beds are also better right now and newer.
December 28, 2018





Guy working was so nice, took into account my financial burdens, recommended an amazing spray shade for me, and worked with me to use my tan dollars to get a good primer. Also it looked like there was a new girl working and even though she didn't check me in personally, I overheard her checking in other customers and she sounded very helpful and did not hesitate to ask her manager (I guess?) for help, but while still being respectful of my consult.
December 9, 2018
Compliment
Love this place! The staff is great and I always get in when I walk in. Everyone is always helpful.
December 9, 2018





Great customer service, clean facility.
December 5, 2018





Friendly people, clean updated salon with a great variety of beds- makes it fun to go there
November 4, 2018





Great! Love the facilities and the people.
October 15, 2018





Hailey, Kaitlyn and Paige care about customers as they use Battleground and Hazeldell Vancouver locations making a good experience
October 2, 2018





I love going in! It's so relaxing and the staff are so friendly
September 14, 2018





Looking for Versaspa new can of the Monterey bronzing mist! Paige BG store called to find the product very outstanding employee service. A five star effort for PBT ?
July 27, 2018





July 24, 2018





Awesome as usual
July 2, 2018





I Love belonging to pbt that is why I have stayed. BUT I am very disappointed that I upgraded my package to last several months I believe I spent almost 100.00 in order to do that I've done it ever year but this year will be my last time doing it. I should of just saved my money first I never am able to get into the upgraded beds and the new bed that you brought in and replaced the open sun with I don't think does the same thing as the open sun did. The open sun is why I updated and now its gone. To me everyone has upgraded and now you don't have enough of the upgraded beds to handle all the upgrades. So I'm very disappointed. It won't stop me from coming in as I said I love belonging to pbt but it will make me rethink my spending.
May 31, 2018





Once again pbt is the very best tanning business out there. Really sorry that the open sun tanning bed was removed had to be the best bed in the whole place. Really sad too that I paid for the upgrade to get into that bed and now its gone. Really wish you had more of the upgraded beds to choose from.
May 28, 2018





Employee Paige provides a Excellant combination of tan process and product while Excellant clean rooms and equipment.
May 6, 2018





Always knowledgeable, helpful and very nice, not to mention very clean!
April 27, 2018





Great help buying my product. Very clean store and equipment. Allysa is a asset to your company.
April 26, 2018





First time back from being gone over the winter so I don't have anuthing yet but will let you know
April 24, 2018





The girls there are always nice and friendly and it's a convenient location for me and the place is always clean
April 24, 2018





Great team at this location
April 24, 2018





Love Haley (spelling?) at hazel dell. Most employees are very friendly and good salespeople, you train your people well for sales.. I got a gross skin fungus from the hazel dell location last year when it was under different management and wasn't able to tan for a year. I'm just beginning to go back and looks like I may still have the fungus. My doctor said it's from using dirty tanning beds. I wish I could trust with confidence that the girls are cleaning the beds thoroughly.. unfortunately I work with girls at my own job who are in the same age group that typically work at palm beach and I know how lazy they can be. Please instill the importance of properly sanitizing the beds
April 24, 2018





The girls are great! I just wish they didn't try to sell so much every time I come in.
April 23, 2018





The girls were very helpful and informative and took care of everything I was there for.
April 9, 2018





April 5, 2018





So my first experience was not the best. When they did the remodel and shut the location down for a month and a half. I had no reimbursement for my inconvenience. But the girls in the Hazeldell location are the best! I was thinking of cancelling during the remodel but they are literally the best!! Always super nice and take care of the customers.
April 2, 2018





I came in on Easter this Sunday and was helped by a girl named Stephanie, she was incredibly kind and helpful when trying to help me find a monthly plan with Palm Beach Tan. Great service and overall experience
March 26, 2018





Emma and a lady are exceptional staff. Caring, very clean rooms and efficient reviews of product and needs.
March 21, 2018





The girls that work at your facility are really nice the prices are ubeatable and the location for me is great
March 17, 2018





New hire working last night was great. He said he normally worked at Battle Ground location. He knew his stuff when it comes to lotion. Thanks
March 13, 2018





Zero wait time, friendly sales associates/tan consultants, and even though I ask every time how to properly get a spray tan, they're super friendly and non-judgy.
March 5, 2018





Awesome experience!!
February 26, 2018





February 25, 2018





February 5, 2018





Staff is always friendly & the place is always clean and inviting.
February 3, 2018





The new girl Olivia ( liv) at the Hazel Dell location is wonderful the best I've ever dealt with their. I've been going there for two years or more and still she's the best!! she goes above and beyond to help you . A very good asset to your company .
January 29, 2018





I came in late last night to unfreeze my membership. Super bluesy lately and wanted to change my look up a bit too. The remodel looks great and the service was fantastic. While I was there the attendant had to take a difficult phone call and remained very professional throughout the entire process. I've decided to upgrade my membership to the next level because I hear that you have Red Light Therapy available now too! So great because I would really like to use all the beds including spray, all for different reasons and goals. Thanks so much for having so many locations. PS, I'd love it if the Hazel Dell location opened a little earlier.
January 21, 2018





Clean friendly
January 15, 2018





Your people are great, Especially Haley. I am glad I joined.
January 14, 2018





December 31, 2017





New bed was great
December 30, 2017





December 14, 2017





Haley at the Hazel Dell location was very friendly and took time to show me around the splendid newly remodeled space. It was sublime. I love the new platinum bed!
December 13, 2017





Good. Not having the option to choose my payment date kinda bites. Took off one star for that. But Customer service has been good. Tan is starting nicely.
November 28, 2017





Very good service. Great advice.
October 20, 2017





i always love all the girls at my salon in hazell dell!! they rock great attitudes
October 12, 2017





Great service from knowledgeable friendly staff!
October 1, 2017





Quit pushing products on your customers every time I come in .... it makes me never want to buy anything
September 11, 2017





Staff is always friendly and willing to help. I decided to spray tan which I had not done in some time. I learned there was a new machine. Staff took the time to help me understand the new colors and walked me through the new positions on the machine. I also learned there is a red light finally. I'm super excited.
September 4, 2017





Nothing too spectacular. My tan is a bit orange. Will try again to see if I like versa spa better than mystic
August 28, 2017





all the employees at the hazel dell location in vancouver , wa. are amazing.
August 10, 2017





Always nice staff and machines are fantastic. The cost vs value is excellent!
August 1, 2017





The floors in there are terrible. The music never works. I've been going there for a long time and I tired of saying the same thing. The girls here are very sweet.
July 31, 2017





PBT is just the best as always your people are just wonderful to work with.
July 30, 2017





Very helpful and courteous.
July 27, 2017





I am not what anyone would call tan complected by any stretch of the imagination. As a matter of fact, eggshell would be an accurate description. So due to my issues of easily becoming a fine shade of fire engine red before you can even say the word sunburn, I do not go outdoors without sunscreen and I am not even going to attempt a tanning bed. I have been curious about spray tanning for so long, but was afraid of looking like a walking carrot (did I mention I'm a redhead). I finally got brave enough to go in and ask about it. I went into the Hazel Dell location at 7720 NE Hwy 99 in Vancouver, Wa. Becca is who I worked with. She was wonderful! She fully answered my questions and explained everything I was wanting to know and wasn't pushy or trying to pressure me. When I decided which tan I wanted she also explained how to choose what combinations would work best for me. I'm extremely happy with the results and really liked working with Becca.
July 11, 2017





July 6, 2017





Associate listened to my needs and quickly guided me to the the right package and lotion to fit my needs. She was able to answer any questions I had, and executed all safety expectations. In addition, I had just walked through the door of a neighboring tanning company and asked what kind of program they had for a month. (I'm visiting Hawaii soon) They simply stated that they did not have a month program and did not offer additional assistance. I walked out of your doors with a Premier Platinum Membership and a lotion that doesn't smell like Coconuts. Your Associate was super nice. Thank you
July 2, 2017





Yesterday was great visit. It wasn't busy. Staff so nice. We chit chatted for a few mins... led to convo about spray tans. I found out my upgrade included free spray tans through August. Fantastic, now I can try it out to see if I like it. Too bad someone didn't tell me diamond upgrade included other things beside tan bed type. However better to learn it now then never. Also had fantastic discussion about me putting a towel over my face. I learned sun screen & tan face is better/ safer then towel on face because tan bed UV goes though towel. Clerk said towel on face is like adding 6-8SPF. Love clerks know ins & outs of skin safety and care. No other salon has ever taken time to educate me. Love this place! Now I know the reason behind them pushing skin care product.
June 30, 2017





Staff was very friendly and informative but the rooms looked filthy and the bed I used had buttons for music but it was broken which is why I have them 3 stats
June 29, 2017





Great value, friendly staff, and good machines. Staff pushes product sales way too much but if you say no they back off. I appreciate that. They know their stuff when it comes to products and their benefits.
June 4, 2017





More often than not the check in takes longer than it should. The girls I've seen working there in evenings need to be a little more friendly and customer oriented. In the very least they should be able to greet everyone before making them wait 10 minutes to check in to go tan. I understand during a rush it can get overwhelming but a quick "Hello, I'll be right with you" is a good idea. Not calling someone on the phone with 4 people who have been waiting in line for 15 minutes without being helped.
June 1, 2017





The girls are quick and courteous, and I love that the place is nice and clean
May 24, 2017





I came in to get a package and I was not given a tour of what hugh pressure beds were at that location. I had told the associate that I had been in before so I think she thought that I knew what beds were there but it has been years. After tanning I looked around and noticed their were new high pressure beds than before. This made me a bit upset because had I known there were different high pressure beds I would have purchased the 3 month high pressure bed upgrade and not the 1 month one. Miranda did an amazing job on explaining to me the way the packages work now as well as showing me multiple locations. She took what I told her about what I liked in a lotion and found me multiple lotions to choose from. All in all it was a good experience and I have already recommended more people to go in and see her.
May 17, 2017





May 16, 2017





I love going to the Hazel Dell shop have been going for years the gals are just the best. The Beds are GREAT too. Just wish you had a few more of the upper end beds though. Having only one ones timing for getting it is hard sometimes.
May 11, 2017





The girls there are great! The floors need to be stripped and cleaned. The music needs to be fixed. It's sticks after 4 minutes.
May 9, 2017





I've been sunless tanning for 17 years and after joining Palm Beach almost 5 years ago I believe I have found my ideal salon. Staff is friendly, facilities are clean, beds are current and well cared for and the business hours are ideal for my busy lifestyle.
May 5, 2017





Always friendly, informational and the place is clean.
April 27, 2017





April 21, 2017





very friendly girls, but could clean the mystic machine a bit better. possibly clean out the spray lines as they are getting blotchy
April 21, 2017





I am a returning member, I had unfrozen my account. I am pretty sure I am a platinum member. While the staff seemed friendly enough, they didn't take the time to tell me about anything that might have changed. I am not even too sure what I still get with my membership. I feel that it would be nice to have some more information if at all possible. I will go back in today and see what I can find out.
April 17, 2017





April 13, 2017





Customer service is excellent.
April 8, 2017





Such a great experience!!
April 3, 2017





Customer service was lovely and employee even remembered my name which was surprising because I hadn't been there in a couple years. Starting back up was quick and easy. The only thing I don't like there is when employees take products from the shelf and opens the product to put the product on your skin then they sell that same product. So you have no idea how many times theyve done that with the bottle they hand to you. The products are extremely expensive and employees should not be doing that. Company should have tester bottles.
March 29, 2017





I appreciate the time and explanation given. Yesterday was my first visit. I am orange today, hope to adjust on next visit.
March 17, 2017





Really great staff and nice beds!!
March 11, 2017





I have been a member for a long time. I think I have panic too much. Over priced.
March 7, 2017





March 6, 2017





February 28, 2017





February 26, 2017





Girls are great and place is clean. Love my spray tan
February 22, 2017





Clean and great Bulbs
January 16, 2017





The girls are always so helpful and go out of there way to be friendly!
November 22, 2016





When I arrived to sign up for tanning it was very busy in the salon. However, the young lady juggled everyone efficiently and with professionalism and was upbeat and expressed genuine kindness and concern for the customers. I'm sorry, I don't recall her name, although she did politely introduce herself in the beginning but the time and date was between 6:30 and 8:30 p.m. on Monday night, 11/21/16.
November 10, 2016





Have a good experience each time I tan.
November 5, 2016





Always a great experience at Palm Beach!
November 2, 2016





Miranda is great! She always helps me get a great tan
November 2, 2016





November 1, 2016





Love this place! It seemed late when I got there but they always get me in and didn't rush me. Everyone that works here are so nice!
October 27, 2016





September 18, 2016





Love this place! Great service and everyone's friendly!!!
September 18, 2016





Emily was great!
September 18, 2016





Knowledgeable Friendly staff!
September 13, 2016





Your Hazel Dell shop the girls are just the best not only do I love tanning I really enjoy talking to your staff they are all so very nice great to interact with. They treat everyone like their best friends are coming to see them it's GREAT!!!!
September 9, 2016





Very knowledgable staff and did a good job finding the package that was right for me! Thanks!!
August 28, 2016





August 26, 2016





Two female tanning consultants were very friendly and helpful.
August 24, 2016





It was a great service and I used it to get ready for a trip. I no longer use it and need to cancel.
August 16, 2016





I love, love, love this place! Love the people, products and spray tan pricing! All around to notch!
August 12, 2016





Always get in and everyone is very helpful!
August 12, 2016





Palm Beach Tan is the best in Vancouver in Hazel Dell Great people very friendly
August 2, 2016





I just got a member ship and they manager at the hazel dell location helped me find the best package to best fit my needs and budget.
July 29, 2016





I love coming in to the salon. Girls are always wearing a smile and so helpful. Thank you Palm beach tan
July 26, 2016





I was really happy with how educated the girl selling me my lotion was! Makes a huge difference! She also got my boyfriend a good deal on a spray tan lotion which was super amazing. I'm so happy to be back at a palm beach Tan where people actually know what they are talking about.
July 25, 2016





Emily is a great sales person and very knowledgeable about the process and products!
July 21, 2016





Miranda always does a great job! Always friendly.
July 18, 2016





Outstanding staff .. Always friendly and super helpful
July 14, 2016





2-3 times in the last 6 weeks I've had beds with lights out. When informing your staff they seemed to blow it off and make me feel like it was my problem.
July 12, 2016





July 11, 2016





you guys are great I love coming to the shop everyday PLEASE KEEP UP THE GREAT SERVICE!!!!!!
July 7, 2016





I tan at multiple of your locations. Almost every time is an excellent experience. The staff is helpful and kind and knowledgable about products. The facility is clean. The only location I was very disappointed with was holgate. The bed was broken, lights flickering, buttons didn't work and everywhere was dirty.
July 6, 2016





At one location, Hazel Dell WA, the ladies are very pushy with products. I have said no thank you and they continue to try to push expensive products on me. I've almost cancelled my tanning membership because of the anxiety it generates before I go in. I have found the ladies at the Battle Ground WA location are more friendly and will answer questions if I have them about products are not pushy with them. I am more apt to buy a product if I don't feel pressured from them.
July 3, 2016





June 27, 2016





June 23, 2016





I tan @ the salon in Hazel Dell, WA. Emily, Miranda, Hannah, Mikala and the rest of the staff make it a wonderful experience! It's Miranda & Emily that keep me going to ONLY that particular store. I met Emily at the store on 4th Plain about 2 1/2+ years ago, and I stopped tanning at the Hazel Dell location. Emily has such a bubbly and welcoming personality, that my mood always improved after tanning & being greeted by her. :). I only tan at the H. D. Location now. It's funny, the last 10 days or so I'll be headed to run a couple errands/head home & I'll find myself headed to go tan. Lol. Even when I'm tired or done for the day, I love the relaxation of tanning and the welcome I always get when I walk in. I've tanned in many salons over the last 25 years, & the beds at PBT are always clean, fresh & have upbeat staff. Thank you, J.S. Joe
June 20, 2016





Was not aware I had to pay additional money to use the Dark spray on tan. No where in the contract
June 20, 2016





Fell like the beds are out dates compared to other palm tans I have been too.
June 17, 2016





Very nice people! Great atmosphere! Clean beds and a large selection of tanning lotions that the staff provides good recommendations on what would help your tanning needs. I recommend PBT to everyone!
June 9, 2016





Tan associate was very helpful and efficient and friendly.
June 6, 2016





i love my shade color (:
May 31, 2016





The girl at the front desk was polite and helpful. I'm not sure if the spray tan will work for me, as I've already lost quite a bit of the color since going in yesterday for the first time.
May 28, 2016





May 15, 2016





There's always tanning available and everyone is so friendly!
May 10, 2016





I tan at the salon in Hazel Dell, Washington. Emily takes fantastic care of me. The rest of the staff is great. I don't have a serious complaint about anything.......except....I wish you tanning lotions weren't so expensive. I use my body tanning lotion on my face, too, because I can't afford both with the prices of tanning and product. :( I had to stop tanning for a significant length of time because of this. Your PBT staff has nothing to do with this issue. Lol
May 3, 2016





Love this tan salon, the equipment is always clean and new, the employees I just love. Will never go to another salon again.
May 2, 2016





Always clean and helpful. Very nice staff. Can be a little pushy when it comes to product. But they have never been overly pushy and I've never felt forced to buy anything. Overall great experience!
May 2, 2016





I was very pleased with the staff. The only thing that i was not happy with is that i have a white spot on my leg and there is no palm beach tan in salem . So i am thinking if there is only locations where i live it will do me no good to have a membership ..
April 29, 2016





Beds are awesome!! Employees are knowledgable & friendly Environment is clean & comfortable
April 28, 2016





Very clean facility and all the girls have been very sweet.
April 27, 2016





Great staff, always super helpful!
April 25, 2016





The manager was very helpful and informative. I really felt like she gave me a great deal. Overall it was a fabulous experience.
April 14, 2016





Friendly and knowledgeable staff. Had plenty of beds to choose from and other things I didn't even expect to do but now enjoy. Thank you soo much. I look forward to continuing my tanning experience with Palm Beach Tan!
April 12, 2016





April 6, 2016





April 5, 2016





Wonderful people, very professional yet welcoming, and clean tanning beds!
April 5, 2016





I have been a member for a very long time and keep coming back year after year because of the people you have working there. They are always very friendly always smiling and most of all VERY HELPFUL. You as a company know how to do it so I hope you keep it up. I know you can not do anything about all the government crap that you have to do but I appreciate the fact that you try very hard to make us all happy even when we're not about the tan tax and the 24 hour wait crap. You are just doing what needs to be done so THANK YOU VERY MUCH for being in business.
April 4, 2016





Super pleasant gal at the counter. Quickly gave me all the info I was looking for and got me signed up and in a bed in a matter of minutes! All the gals have been extremely friendly and complement active.
April 3, 2016





April 2, 2016





March 10, 2016





I love Bailey at the Vancouver WA Hazel Dell location . She is always so bubbly and is the sweetest. Let's me know when deals are and specials I would be interested in. Not pushy at all . I dislike when past employees are very very pushy . Bailey has great customer service. She's a joy :)
March 7, 2016





All associates are always very helpful and polite. They get me in quickly and they talk to me like a person not just another customer.
February 26, 2016





My customer service representative was great. My spray tan was not good. I was upset by this. The spray was sporadic and was orange in some spots even with the barrier. I did not feel comfortable showing my tan off as I have in the past
February 24, 2016





February 11, 2016





Where else can you take off all your clothes Climb naked into a strangers bed Use no protection except your eye wear...?" PBT
February 3, 2016





Excellent customer service
January 31, 2016





Always get in right away and staff is friendly. Staff informative about products but aren't pushy.
January 29, 2016





Asking if I want to buy lotion and having to hear a speal each and every time I come in, really gets old. When I need lotion, I will ask to buy some. People are super friendly though.
January 28, 2016





Palm beach tan hazel dell is one of my favorite locations! The manager is the sweetest!!!
January 26, 2016





We love to tan!!! We love all the girls at the store. My husband and I both tan. Have you ever thought of giving a family discount since we both go? How come the same lotions we buy change in price? Are there different prices for different levels?
January 26, 2016





Great phone and customer service!
November 11, 2015





Enjoy tanning, has always been an awesome experience @ Palm Beach!
November 7, 2015





My tanning experience is always pleasant. The staff is friendly and helpful. The salon is always clean.
November 7, 2015





Always nice and very knowledgeable !
October 4, 2015





The Hazel Dell location is a very well-staffed and clean environment. The tanning consultants are knowledgeable, friendly, and helpful.
August 29, 2015





I enjoy tanning at Palm Beach Tan in Hazeldell, WA. The staff is very helpful and knowledgeable about their tanning beds and tanning products.
August 28, 2015





There is still a malfunctioning bulb in the door of the stand up. I have frozen my account and will resume tanning next year, possibly at a different location.
August 27, 2015





People always friendly, I always get in.
August 24, 2015





August 24, 2015





I love Hazel Dell Palm beach!!! I enjoy the fast efficient service by all employees. It's nice to see staff getting ready before work!!!
August 21, 2015





I think the location I frequent needs newer updated beds. Also a 4th platinum bed would be great fir those if us that don't have time to use the mattress.
August 18, 2015





I don't like having my bank account drafted each month. The beds and rooms are always clean.
August 17, 2015





Many options! Clean and fun staff!
August 15, 2015





Everyone is very nice and helpful. The hard sell for product every time I come in is a bit annoying though.
August 13, 2015





Lynz and Joe are so great! Lots of product knowledge and very helpful.
August 8, 2015





Love Palm Beach Tan. Friendly staff. Clean Atmosphere. Nice beds.
August 7, 2015





The employees are all very helpful and nice. They always try to answer my questions..if they don't know an answer they will have it before I leave.
August 7, 2015





Battle ground..hazel dell..192nd street i use all three locations! Very clean..stunning service..great equipment! The manager(s) of thrse three locations are a excellant credit to Palm...Bruce N.
August 7, 2015





It's a very clean facility, the employees have great customer service, and I've never waited too long for a bed. The only thing is they charged me for a bed that I had a membership for.
August 7, 2015





test....