Palm Beach Tan Vancouver
Mill Plain - NOW HIRING!
Our tanning salon in Vancouver, WA is dedicated to 100% customer satisfaction and we're excited to help you find your perfect shade. Stop by, meet our certified tanning consultants and learn more about our state-of-the-art sunless spray tanning and sunbed tanning.
https://maps.google.com/maps?address=Palm Beach Tan Mill Plain - NOW HIRING!,11504 SE Mill Plain Blvd, Vancouver, WA, 98684&center=45.6217005, -122.5542268
Memberships & Pricing
Premier Rewards® Memberships
Palm Beach Tan Vancouver location, offers a variety of convenient sunbed and sunless Premier Rewards memberships. Our Premier Rewards members enjoy exclusive offers, free membership upgrades, cash credits and more! Learn more about Premier Rewards.
Sunbed Pricing
Customize your color in our state-of-the-art indoor tanning systems including luxury features such as face and shoulder tanners, aromatherapy, air-conditioning and more.
Learn more about our different Sunbed Premier Rewards benefits
Diamond Plus EFT
$109.95
Diamond EFT
$99.95
Platinum EFT
$72.95
Diamond Flex
$114.95
Platinum Flex
$87.95
Silver Flex
$49.95
Sunless Pricing
With sunless spray tanning, you can achieve natural-looking results perfectly matched to your skin tone in just one visit. Palm Beach Tan features Mystic Kyss, Mystic Tan, VersaSpa and VersaPro spray tanning booths.
Learn more about our different Sunless Premier Rewards benefits
Membership
Sunless Platinum EFT
$79.95
Unlimited
Sunless Gold EFT
$59.95
Unlimited
3-Pack Pricing
$75
Medium
$105
$60
Light
$90
Sessions expire 45 days from purchase
Single Sessions
$30
Medium
$40
$25
Light
$35
Sessions expire 45 days from purchase
PBT® One™ Memberships
When you simply want tanning at a great price, then PBT One is for you. Choose between Sun or Spray tan for just $14.95 per month with ultra-modern equipment and expert advice from our certified pros. Everything you need. Nothing you don't.
SUNBED
TANNING
Unlimited Level 1 sunbed tanning
Preferred pricing on upgrade sessions
SPRAY
TANNING
One spray tan per month
Preferred pricing on additional sessions
Reviews From Our Customers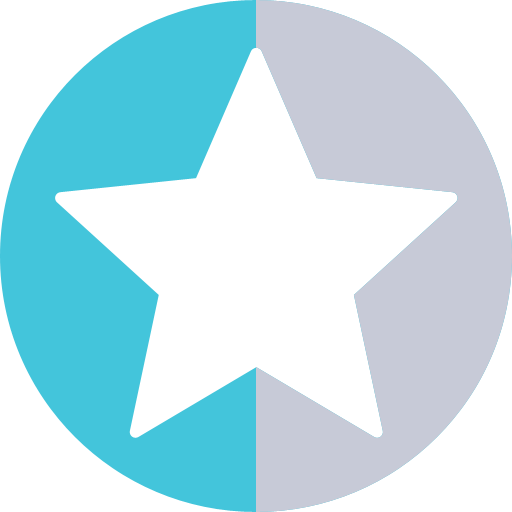 - 45 Reviews
May 7, 2019





Great tanning friendly staff.
May 6, 2019





Staff is very pleasant, enjoying every minute of my time at the salon.
May 4, 2019





Stop sending me this "How Are We Doing." Last 2 times I sent 1 praise and one complaint and never heard back, don't waste my time and act like you care.
April 25, 2019





The staff at Palm Beach Tan in Vancouver, WA are very helpful and friendly.
April 25, 2019





Girls are ALWAYS pleasant, helpful and quick and very friendly! And the place looks GREAT! Nice remodel! I haven't been back since last summer and was pleasantly surprised :)
April 24, 2019





All the new girls at the store are so very very nice and helpful!!!
April 14, 2019





April 12, 2019





Love the staff so helpful
March 30, 2019





Emma and Bailey are the best when it comes to customer service they are friendly and there to help when needed
March 30, 2019





The staff is always cheerful and helpful.
March 25, 2019





The girls at the mill plain site have always been super friendly and helpful
March 7, 2019





First, let me say that you have an amazing staff at both locations that I use regularly (Hazeldell and Mill Plain in Vancouver, WA). They are all knowledgable and provide excellent customer service. My issue is with the cost of the dark spray tan. I built up my tan in the beds and did a couple of the dark spray tans, prior to my vacation. This worked great. When I want to maintain a basic good color and use the medium spray, then I am orange. Basically, the medium is orange so you have to use the dark to get a decent color and the dark is, of course an extra charge. I have spent hundreds of dollars in the last month and love all of the options , but it is ridiculous that I I pay for unlimited everything .....except the dark spray. I am a good customer and very loyal, but this seems to scream "lets try to get as much money out of our customers as we can!" The medium spray is VERY orange and that is a fact that is known by the employees and customers.
March 1, 2019





The staff is awesome. You walk in rather you are having a good day or bad day and they really care
February 28, 2019





Whenever i go into the 192nd location Madison is ALWAYS so sweet to me. She knows my last name & first name & she always makes sure i have my eye glasses and am up to date on my lotions. She's amazing!
February 15, 2019





Paige is an absolute joy to have as your manager. She is very bright, friendly, helpful and makes the visits there great fun!
February 14, 2019





Paige is awesome!
February 5, 2019





Paige is an exceptional manager. They have a great team who always have a smile on their faces and are always very inviting. Makes you feel welcome every time.
February 3, 2019





Great customer service
January 29, 2019





Paige is always very welcoming and personable. It's fun to see her
January 26, 2019





Girls are always friendly …. especially Paige.
January 19, 2019





January 16, 2019





I want to say you have a customer service excellence employee in Paige at yhe Mill Plain location. She took a difficult situation and handled it in the most professional manner and not only provided exceptional service but also kept a membership that would have been lost had she not provided such considerate and personal attention into the matter. She is an asset to your organization!! Thsnks
January 8, 2019





Staff always friendly and helpful. Product prices way too high.
January 7, 2019





December 14, 2018





Just great friendly lady's always has smiles on their face
December 9, 2018





New remodel looks great at both Vancouver locations, now equipment could stand to be upgraded as well. Staff is friendly, helpful, and knowledgeable.
December 7, 2018





staff is really friendly,
December 5, 2018





December 5, 2018





November 10, 2018





August 30, 2015





I had to stop using the spray tan because the machines were not always available due to breakdowns. I'm having a good experience with the tanning beds.
August 26, 2015





It's great unless the computers are down...which has caused me two trips for nothing. It sure isn't the employees fault.
August 22, 2015





The girls always greet me with a smile and know me by name. Very personable and friendly.
August 20, 2015





Best place and best customer service in the Vancouver location
August 20, 2015





Great place, have been tanning here for years. Only one thing caused me to leave for a year and that was: I go in there to tan and get out as most people do with our busy schedules. I do not want to talk about my lotion EVERY TIME or even every other time. I also pay for D. McDougall and she feels the same. I am in sales and believe once in a while is ok but not the above described. Thank tou for asking
August 20, 2015





It's usually a pretty good experience at PBT. But twice I have gone to tan and the computer system was down. I left.... the second time I was called and told they system was up, but it was not a good time to return.
August 20, 2015





5 Stars!! For some reason I am unable to hightlught the 5th star from my phone. The staff is great. Always smiling!! Very helpful as well.
August 18, 2015





Great service. Employees who remember who you are and little details about you.
August 14, 2015





The girls at my local PBT on Mill Plain in Vancouver are great they no me by name i love that thanks girls for doing a great job.
August 14, 2015





Everyone of the girls that I've met are wonderful! Very friendly, helpful, and they all seem to be very happy. I've been to three different locations in the Portland - Vancouver area, and have always had a great experience. Most important to me, is cleanliness. The salons have always been immaculate. The beds are state-of-the-art and seem to always have current bulbs. I wouldn't go anywhere else!
August 13, 2015





Very happy so far with my tanning and the lady's are always friendly.
August 13, 2015





I have enjoyed tanning at pbt
August 7, 2015





The best tanning corporation with the best benefits
August 7, 2015





August 7, 2015





I enjoy coming in for my tan time, staff is super.