Palm Beach Tan Boise
Fairview
Our tanning salon in Boise, ID is dedicated to 100% customer satisfaction and we're excited to help you find your perfect shade. Stop by, meet our certified tanning consultants and learn more about our state-of-the-art sunless spray tanning and sunbed tanning.
https://maps.google.com/maps?address=Palm Beach Tan Fairview,7316 W. Fairview Ave, Boise, ID, 83704&center=43.62033, -116.27354
Memberships & Pricing
Premier Rewards® Memberships
Palm Beach Tan Boise location, offers a variety of convenient sunbed and sunless Premier Rewards memberships. Our Premier Rewards members enjoy exclusive offers, free membership upgrades, cash credits and more! Learn more about Premier Rewards.
Sunless Pricing
With sunless spray tanning, you can achieve natural-looking results perfectly matched to your skin tone in just one visit. Palm Beach Tan features Mystic Kyss, Mystic Tan, VersaSpa and VersaPro spray tanning booths.
Learn more about our different Sunless Premier Rewards benefits
Membership
Sunless Diamond EFT
$79.95
Unlimited
Sunless Platinum EFT
$69.95
Unlimited
Sunless Gold EFT
$59.95
Unlimited
Single Sessions
$40
Versapro
$45
$25
Versa/Mystic
$30
Sessions expire 45 days from purchase
Reviews From Our Customers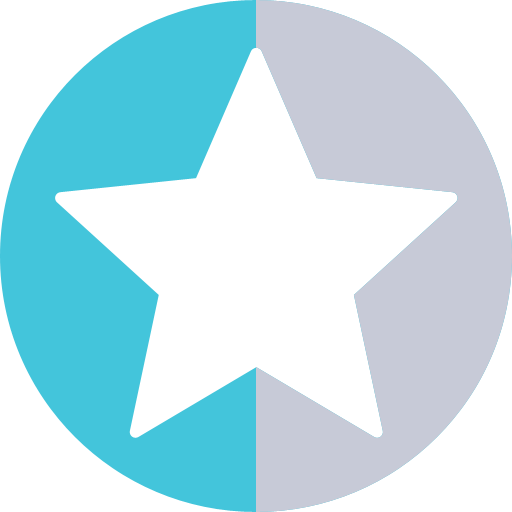 - 163 Reviews
September 5, 2019





Palm Beach Tan has the nicest, friendliest employees. They greet me every time by first name, and are extremely knowledgeable at what they do.
September 4, 2019





Camille at your Cole st. Location has been ABSOLUTELY fantastic however the ladies at your Glenwood location had me so frustrated and confused I did not tan for almost a month. I was told wrong information andb was given total snotty attitude. The only reason I died not go to jamaican me tan was because of Camille. She has been so amazing.
August 24, 2019





i am very pleased with all of the tanning sessions that i got and all the employees were friendly & polite hopefully be back in April of 2020
August 19, 2019





I walked in the door and waited 15 minutes to be signed in, the new, red headed girl (Taylee?) was signing up a new customer. It seemed she couldnt muti task to get her signed up and let me through at the same time. I'm sure I could sign myself in. Then, the buttons in room 9 (level 3) didnt work that great. No temperature, no face heat. None of them did anything other than the body and face vents. Was very below par from what I come to expect from PBT.
August 19, 2019





The staff is great!
August 7, 2019





I am happy with all of my tanning sessions. And as of I think you had said. The 25th of this month to just suspend my membership @ the cost of. $ 8.70. Per month. Which will allow credits
July 26, 2019





The guys are always happy and very helpful
July 25, 2019





The people are great. Super friendly. The places is clean too. It's the prices and packages. They said I would be charged $19 a month but now it's up to $25 a month. On the average I go 1.5 times a month..I wish a could buy a pack of 10. I plan to cancel and go else where or just pay for one at a time.
July 24, 2019





I am very happy with all of my tanning sessions. All of the employees have been great.
July 15, 2019





All the girls are very nice, friendly and professional! Nadia is absolutely outstanding, though! She told me about me about my credits, which I am usually neutral about. She saw the product I was using and when I shared more details about what I wanted from product, she recommended a better product, shared exactly why and I purchased! She is very knowledgeable and super friendly.
July 11, 2019





July 10, 2019





I am very happy with. My suntan. Sessions
June 27, 2019





i am and have been very satisfied with my my tanning sessions and will continue till @ least the middle of August
June 20, 2019





Staff are always friendly and polite. Very clean salon.
June 13, 2019





i very much enjoy being @ p..b.t. i love the tan that i am getting and all the employees are very helpful & friendly
June 12, 2019





Always have great customer service. Friendly staff.
June 11, 2019





June 6, 2019





Everything was perfect! The only thing that was off was the bed #7 had only one working facial fan. So that def needs to be fixed cause it got real toasty
May 15, 2019





I was set up for unlimited spray tanning. 2 weeks into it... it just wasn't for me. The girls got me switched to tanning beds very quickly. ♥️♥️♥️♥️
May 14, 2019





I have been very happy with the times that I was there all of the employees were very pleasant & helpful
May 13, 2019





Not enough level one beds
May 8, 2019





You do have a high turn overrate, with that said the gals/guys are always nice and have great customer service. Good lord they even remember names and I know that can be hard! Thank for always making me feel welcome when I come in :) ?
May 2, 2019





April 28, 2019





Clerk was very nice (Janele?) and I was able to get in right away. :)
April 25, 2019





The staff is very friendly, the place is very clean. The only complaint I would have is that the lotions they offer to buy are SO expensive.
April 24, 2019





Service at the Fairview location is becoming hit or miss. On several occasions I have had to wait several minutes when the service rep is in the back. On other occasions I have had to wait over five minutes while the service rep finishes with another client such as explaining products or procedures. If business is picking up, get more than one attendant on duty. In the mornings I usually don't have time to wait.
April 24, 2019





Went into the palm beach off apple st in boise and was greated right away, she was super fast and efficient in checking me in. I really liked that.
April 24, 2019





my body and face looks great but my hands and feet look dirty... I wish there was a better way to not have my hands stained like I've been playing in the dirt. I did you the cream to protect these areas and parts were white and others real dark.
April 21, 2019





Well I've only been. There twice. But TOTALLY. Satisfied
April 21, 2019





FABULOUS!
April 18, 2019





Always pleasant staff, never had to wait more than 10 minutes, that was once, get right into a bed love pbt.
April 10, 2019





Usually I have a good experience. Periodically a billing issue or other will Harish
April 8, 2019





April 7, 2019





It was my first time to your salon, I was very impressed with both the staff as well as the appearance of the salon.
April 4, 2019





Becca always helps me out and informs me of sales and understanding products and services
April 2, 2019





Friendly, knowledgeable staff. Suggestion for less expensive lotion to be offered.
March 28, 2019





Beca. The manager at the Fairview location is such a wonderful person. I have trouble with my billing and she has gone above and beyond what anybody else has ever done for me anywhere, where there have been similar problems. She always greets me with a smile and always asks how my day is going and if I need anything from her. Or if I need any new product. She is an amazing asset on your team. She deserves all the props in the world. Not just from her customers. It also her upper management.
March 26, 2019





The PBT location on Broadway in Boise, ID is great. The girls are always so friendly every time I come in. The staff is also great about letting me know when there are sales or specials going on with products and are happy to answer any questions I have. The tanning salon is also well maintained and always clean!
March 25, 2019





Love the service. I've only had one really bad experience. Not thrilled with the prices, could be lower
March 24, 2019





I feel comfortable at Palm Beach the girls are always awesome and helpful
March 23, 2019





Super welcoming!
March 23, 2019





The girls are always super friendly and extremely helpful
March 15, 2019





I've been going to Palm Beach for almost 2months now and it has been an AMAZING experience!!! The girls are always super nice and helpful!
February 25, 2019





Great
February 24, 2019





Love the mystic tan. Quick easy and the gals at the counter are great
February 22, 2019





I really like the staff at this location, especially the girl who signed me up. She answered all my questions and gave me lots of help. I always have more questions when I go in, and she is very happy to help me. I wish I could remember her name.
February 13, 2019





Very friendly staff, can get in and out in ten minutes. Very convenient.
January 10, 2019





Tanning was great, hannah helped me get checked in, she was super friendly and professional. The prices of tanning lotion are outrageous and way overpriced. That's the only reason I didnt give 5 stars
January 8, 2019





Friendly & fast!
January 4, 2019





December 28, 2018





Best experiance I could ask for
December 22, 2018





Was able to use my birthday promo and had a great experience in a high level tanning booth. Booth was clean and ready to use, Beca was super friendly and worked hard to attend the multiple customers present when I arrived.
December 19, 2018





The girls were super friendly and everything was perfect
December 9, 2018





The staff is always very friendly when I check in and answer any questions I may have. The beds have always been clean and ready to go.
December 5, 2018





Beca is always friendly and helpful, the booths are clean, and if not ready to go right away are ready within minutes.
September 20, 2018





July 4, 2018





I appreciate the service I receive from you guys!
May 17, 2018





April 28, 2018





The girl was knowledgeable and not pushy. Gave great recommendations and was really nice
April 25, 2018





All staff was wonderful and so helpful in giving me information about tanning.
April 10, 2018





My experience was extravagant!! The associate is amazing and takes much pride in her job! I'd recommend anyone to the Palm Beach Tan on Fairview and Cole in Boise, ID.
April 8, 2018





The girls were so nice and more than willing to help and answer my questions
February 21, 2018





Really sweet assistants
February 21, 2018





the staff is always so friendly and I have not had to wait to use a bed.
February 19, 2018





I just wish my hands didn't get so orange, I even use the blending lotion.
February 14, 2018





The young lady who helped me sign up and pick out products was the best. She was very busy but managed to multitask amazingly! The bed was the best it was my first time tanning this year and i usually burn a bit but this time i left with a lil color and not pink.
February 9, 2018





I have tanned before so I just wanted to walk in and get going. But I had to take a tour and then explained the packages. I didn't want anything extravagant but was definitely pressured into it. I didn't go for it, and got to tan once i picked a membership. I am excited to go when it is convenient for me, and not need an appt.
February 2, 2018





Very professional, helpful staff, clean salon, great beds and products
January 22, 2018





Best one so far
January 11, 2018





Shania is so nice at the boise Fairview location
January 4, 2018





It is a great place to tan!!! I would have gave 5 starts but I informed the staff 3 times that the bed I was put in had bulbs out
January 4, 2018





November 30, 2017





November 30, 2017





Fairview finally got new bulbs in all of their platinum beds, it was awesome to get good color at this location!
November 29, 2017





Fast and friendly The representative answered all my questions
November 16, 2017





Palm Beach Tan is a place I️ go to relax and unwind. The Fairview location has a great staff and the new manager Shana is doing a great job. She makes me feel very comfortable from the minute I️ walk in the door. She is very knowledgeable and always asks how my day is going and also shows me the newest products that just came in.
November 7, 2017





October 12, 2017





Spray tan room is super cold and spraying comes out really cold.. if that doesn't change then I can come there anymore. Need to warm things up..
October 11, 2017





I always enjoy coming in when Shaina is working! She is so polite and has amazing customer service. She always makes sure her guest are taken care of in a promptly manner
October 7, 2017





September 29, 2017





Amazing!!!
September 28, 2017





September 24, 2017





Amazing - McKayla has really helped me in achieving a great tan she is your best employee
September 18, 2017





I am always able to get right in and staff is always friendly
September 15, 2017





Each and every time I go in there and she is present, McKayla is always great. She is always friendly has a huge smile on her face and always asks me how I'm doing and also if I need to get any new products before I tan. It is great to see an employee who truly makes me feel at home each and every time I visit Palm Beach Tan.
September 10, 2017





Wonderful McKayla showed me that entire place including all the different beds and what they do . Every time I come in the salon she seemed genuinely happy to see me and all of the other customers
August 29, 2017





Knowledgeable and friendly staff, she told me all of my options without being too pushy.
August 27, 2017





This past trip, MyKayla was at the front desk. The time before it was Jess. They both greet me by name, very friendly and professional. If I'm in a hurry, they are speedy :) Even if I am in another part of town, I prefer going to this location because it's like going to "Cheers" where everyone knows my name!
August 25, 2017





The ladies are awesome and friendly every time I go in. Love them.
August 25, 2017





Super,, gals there are amazing.
August 23, 2017





Very good customer service. Your customer service girl is very good at upsaling! She made the old saying "Fry's with that"? sales approach very cleverly and I bought in to it! Clean and well run. I will never go any where else.
August 23, 2017





McKayla was very helpful in showing me what I needed to do for the best tan for. Me
July 24, 2017





McKayla always greats me with a friendly smile. She knows my routine ( and encourages me to use the product I purchased, since I've admitted in the past that I don't always take the time). A continued good experience!
July 16, 2017





Signed up for a membership. Staff was very friendly. Tanning bed seemed very well used but, it worked great!
July 15, 2017





The lady who helped me was extremely friendly and helpful! She made me feel very comfortable and confident that I knew everything I needed to know.
July 12, 2017





Girl who resigned me up was awesome
June 28, 2017





sometimes bulbs seem very old. dont get changed out enough.
June 9, 2017





Thank you for the upgrade specials! I look forward to this yearly!
June 6, 2017





All the girls that work there are awesome
May 25, 2017





The gals working were very nice and helpful, but the room wasn't as clean as it could have been, specifically the handle of the barrier cream.
May 11, 2017





Whole process of signing up was expensive and confusing. I feel like sign up for something I didn't exactly want. Going to play it by ear. Little more of a simplified process would have been awesome. Also your lotions are outrageously priced and I would never be able to purchase any of them.
May 10, 2017





I am always greeted with a cheerful smile, and even the newer ladies are remembering my name! A terrific team at this location!
May 10, 2017





I downgraded my level and it was just okay. The girl that helped me was really nice though.
May 7, 2017





The lady was very nice, she educated me about the current discounts going on but she wasn't super pushy which I really appreciate. I hate feeling pressured to buy something from palm beach when I'm low on funds constantly. She was also very welcoming and by far my favorite employee so far.
May 6, 2017





Love LOVE Love my palm beach on fairview!
April 22, 2017





April 5, 2017





The ladies at the front desk are so friendly (Gracie and Mykayla) and helpful. I was resisting purchasing product, but Gracie's explanation and knowledge were so good, that I purchased lotion. I'm glad they are still there for this year's tanning season!
April 5, 2017





Love the beds and most of the staff. Always being pushed you to buy lotions and expensive upgrades gets old sometimes.
April 3, 2017





It's always a great tan at Palm Beach, plus I love the staff.
April 2, 2017





Need to have more specials! Upgrading specials for 30 to 45 days....other then that I LOVE MY PALM BEACH!
March 31, 2017





The palm beach on Broadway is my favorite. They never excessively push me to buy lotions like the other ones do which I appreciate. Even though this location is just about the farthest one from where I live, I'd go out of my way to tan there.
March 26, 2017





March 11, 2017





I am extremely happy with one part of my visit to PBT on this day. I ran into Elise. I am very happy she is back at this location. At least now I know that everything will be kept very clean and tidy. I'm not saying the other employees don't do a good job. They don't do the job that she does. She goes the extra mile in making sure that everything is perfect in that location. When I see her there I know there won't be any dust on the machines or any dirt on the floors. And I have to say when a person is tanning that kind of stuff besides customer service is number one in my mind. I don't know how other customers feel but that is the most important factor to me is know that I am tanning in a clean environment. Welcome Back Elise.
February 25, 2017





Service was great but when I hit the bed It felt like the bed bulbs weren't on. They were but there wasn't very much heat coming off them. I didn't get warm at all. Even with the fans off. At the fairview salon I normally go to, I generally feel warm when I leave. I tanned for the same amount of time.
February 16, 2017





I go to your eagle rd location about 2or 3 times a wk the gals are always nice & red light is great
February 6, 2017





Love tanning here! It's always clean and the people are friendly. I love the monthly deals too! Makes tanning that much more worth it
February 6, 2017





I love the fairview and cole location, I always get great service from the girls and the tanning bed was amazing. Thanks!
January 15, 2017





Its always great! Live my peeps at palm beach!
January 13, 2017





Gracie is awesome and made my day
January 12, 2017





Gracie is awesome and always so helpful
December 29, 2016





November 13, 2016





Love this place
November 3, 2016





The girl at the counter was great I got in right away and she was very sweet! Thank you.
October 29, 2016





Everything is always clean. The gals who work the front desk are always cheerful, friendly, and efficient. Makayla and Gracie are absolutely super!!
September 20, 2016





I think her name was Jess? at the Fairview Axiom location. I came in right after work and she was probably more busy than usual but she was very gracious and helpful answering all my questions for a new membership and helping current customers and cleaning rooms. The facility is clean and the beds are in good condition. Very nice atmosphere to unwind for a few minutes and get a tan.
September 16, 2016





Super clean - nice people at the desk
September 7, 2016





Everyone has been very nice; very helpful; and seemingly very knowledgeable. When I first signed up, the girl took her time explaining everything to me and showing me around. I appreciated that. I respect the slowness in getting through the levels.
September 6, 2016





All the girls and all the products and beds are great! Enjoy tanning here. :)
August 18, 2016





Great experience! Desk assistant was extremely helpful, tanning area was very clean!
August 11, 2016





I do love going to tan at PBT. The girls there are great. They always have a way of brightening my day up. Each time I go they always have smiles in there faces. Gracie and Makayla always make me laugh and are always on top of all my tanning needs.
August 9, 2016





Katie at the fairview and eagle location is by far the nicest employee you have. She is always in good spirits and is so helpful! Great girl
July 24, 2016





Natasha was the team member who helped me out. She was very knowledgeable about the products and the entire tanning process. She was very friendly and seemed like she wanted to help me out (I have very fair skin and want some more color). The tanning bed is a new experience for me, but I knew it was okay to stop any time. I like the fact there are no contracts with Palm beach tan, and I can downgrade my account if i need to. The products I purchased are the australian gold facial lotion, sustain intensifier (purely organic which I love) and the aloe lotion for after my tan.
July 13, 2016





Love my palm beach!
July 3, 2016





Some of your sales girls are absolutely wonderful and are very helpful and remember my name, but some can be very pushy and make me uncomfortable and almost not want to come in for fear of being pushed into buying things. There is days where I consider not going in because of this. It is usually very clean and I've only had to wait for a bed once, even though I go in almost every day. I also like that some of the girls are very helpful and give their opinion on what would be the best route to achieve the color I'm wanting. I appreciate when they give their opinion when they think something might burn me or might not help me achieve my goal.
June 12, 2016





June 5, 2016





May 29, 2016





It was good I wish I had been recomend a darker spray tan but I will know next time
May 17, 2016





Beds we're great clean & front desk gals we're nice
May 9, 2016





The ladies that work at the Fairview and Cole location are always extremely friendly, especially Natasha and Cassie. Couldn't be nicer, I recommend this facility to anyone who asks. They are not hard sell on the products, and for this reason I have bought several. I plan to only keep my tan through the summer, but I will go to this location exclusively, because of the staff. Thank you for asking....
May 8, 2016





Simply love the location and love the specials! The manager is pretty amazing person
May 4, 2016





I had a great experience. It was my first day back and the girls at the front desk treated me great. One of them was Sesile and the other I think was Camile. They were great. I was extremely happy with the service I got.
April 29, 2016





My last visit, only one level one bed was available so I had to wait 15 minutes. Although it wasn't a long wait, since there are other tanning beds and it's not the customers fault, maybe a one time upgrade can be made available. Other than that, I noticed the floors were MUCH cleaner which is so great. Good job!
April 19, 2016





I haven't been in, in almost a year. Maybe not that long, but close enough. Mainly because I just got lazy, but partly because all the young girls who were working up there were rude. Took their time & treated you like garbage when you didn't buy a product. I understand they have certain things to meet, but, I usually buy four or five lotions at a time to switch out & use. I feel I get a better tan when not constantly using the same lotion. Well, I decided, yesterday, I needed to go back. I was starting to glow in the dark. I was very excited to see it didn't look like the same girls behind the counter as six or more months ago. They were both so nice, one of the gals was there today, as well. But, no name tag, unfortunately. I was a little early & waited for my 24 hour time frame to pass, I lost track of time, but right on the dot she called me over to sign in. I had a lot of questions about products that I already had, both gals, uesterday were so helpful. I will definitely be coming back regularly, again. I also love that I haven't been hassled about upgrading, since I'm still at the 17.00/month plan for level one bed, which already makes me want to upgrade!
April 14, 2016





Cammie was amazing. She gave me a tour and explained the details about every bed, she helped me pick out lotions and membership that would best fit me and I truly appreciate it. She was nice and knowledgeable!
April 7, 2016





April 6, 2016





I want to send a kudo to my experience I had at one of the PB salons. I just recently signed up for a membership, and the girl at Fairview location in Boise, ID was extremely helpful. I admired her professionalism while she was showing me around the salon and all the products. While I was there, there were about four people that had come in to tan and she still maintained a professional manner and made me feel like I was important. Five stars on customer service for her!! Her name badge said "Elise".
April 5, 2016





For the most part your tanning salon is pretty clean and the beds are usually always prepared. Sometimes the floors seem a little dirty.
April 4, 2016





March 29, 2016





I love the beds and most of the girls there are nice. There are some that are pretty rude though. If the prices were better I would definetly recommend it.
March 24, 2016





I absolutely LOVE the manager! Natasha at the Fairview Cole location! She's amazing always there to please and make me comfortable!
March 23, 2016





Facility is always clean and the staff always pleasant. Haven't had a bad experience!
March 13, 2016





Great staff great place to tan
March 9, 2016





March 3, 2016





February 15, 2016





She got me on just the membership I wanted. Let me know everything to expect
February 15, 2016





Always pleasant experience. Love the outgoing fun staff.
February 4, 2016





I have loved the specials and my monthly rewards since I started tanning.
January 31, 2016





There are a ton of beds but every time I go in I have to wait for them to be cleaned ... Which wouldn't be a problem if there were actually clients in the rooms... It's usually empty?!? Also, constantly being hounded about purchasing different lotions for every body part is annoying! I'm holding my lotion in my hand and still get asked..., if I didn't have any or needed more I would ask to purchase some.... Please stop hounding!!!! I'm guessing employees get paid off sales?!? The beds are nice...
January 27, 2016





I love how clean this salon is that use off of fairview in Boise,id. But I hate how pushy some of the girls are. I work in retail and commission so I understand. But it gets to the point when they r trying to sell me something and I say NO and they have forced a product in my face on onto my skin without my permission. It's really only two employees I've had this problem with. I really appreciate everyone else when I say I already have product and would just like to go in a room them deselect that.
January 27, 2016





It's a good place to tan
November 7, 2015





Great customer service and knowledgable staff. Love that they provide eye protection, towels and a clean facility.
November 5, 2015





October 20, 2015





Always have a great experience and all the girls are helpful.