The Arboretum - NOW HIRING!
Palm Beach Tan Charlotte
The Arboretum - NOW HIRING!
Our tanning salon in Charlotte, NC is dedicated to 100% customer satisfaction and we're excited to help you find your perfect shade. Stop by, meet our certified tanning consultants and learn more about our state-of-the-art sunless spray tanning and sunbed tanning.
https://maps.google.com/maps?address=Palm Beach Tan The Arboretum - NOW HIRING!,3419 Pineville-Matthews Road, Charlotte, NC, 28226&center=35.095358, -80.786946
Special Offers & Coupons
Memberships & Pricing
Premier Rewards® Memberships
Palm Beach Tan Charlotte location, offers a variety of convenient sunbed and sunless Premier Rewards memberships. Our Premier Rewards members enjoy exclusive offers, free membership upgrades, cash credits and more! Learn more about Premier Rewards.
Sunless Pricing
With sunless spray tanning, you can achieve natural-looking results perfectly matched to your skin tone in just one visit. Palm Beach Tan features Mystic Kyss, Mystic Tan, VersaSpa and VersaPro spray tanning booths.
Learn more about our different Sunless Premier Rewards benefits
Membership
Sunless Diamond EFT
$69.95
Unlimited
Sunless Gold EFT
$49.95
Unlimited
2-Pack Pricing
$40
VersaPro
$50
$35
Versa/Mystic
$45
Sessions expire 45 days from purchase
Single Sessions
$25
VersaPro
$30
$20
Versa/Mystic
$25
Sessions expire 45 days from purchase
PBT® One™ Memberships
When you simply want tanning at a great price, then PBT One is for you. Choose between Sun or Spray tan for just $14.95 per month with ultra-modern equipment and expert advice from our certified pros. Everything you need. Nothing you don't.
SUNBED
TANNING
Unlimited Level 1 sunbed tanning
Preferred pricing on upgrade sessions
SPRAY
TANNING
One spray tan per month
Preferred pricing on additional sessions
Reviews From Our Customers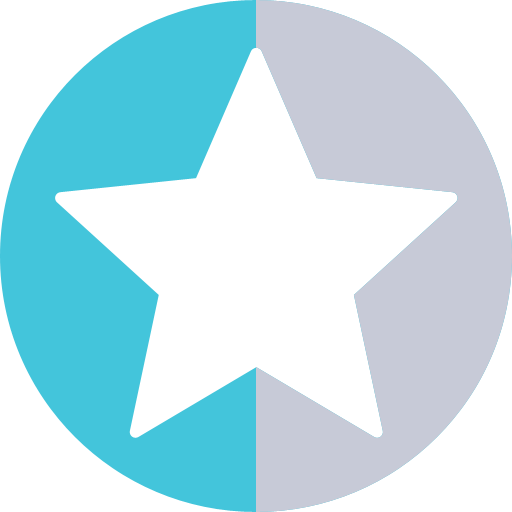 - 81 Reviews
March 14, 2019





I truly have enjoyed $1 week. Thank you!!!
March 7, 2019





Great customer service. I am extremely pleased with my choice of locations! The manager (I think her name is Monica) was really helpful explaining the different choices. Each visit has been positive.
March 4, 2019





March 1, 2019





January 25, 2019





January 14, 2019





January 9, 2019





Great well trained staff. The whole crew is excellent
December 23, 2018





Nice salon. Very well managed and trained staff. Monica is very competent Manager and Sahar and Crystal are great to deal with.
December 9, 2018





Saraha is always a delight & very professional.
December 7, 2018





September 27, 2018





Always great experience
August 14, 2018





Girls are very friendly and helpful
August 12, 2018





Always a great experience!
April 28, 2018





The manager and the staff are always friendly and smiling. Very clean. I enjoy going there for a nice quick tan.
April 28, 2018





April 1, 2018





March 23, 2018





The entire staff is ALWAYS exceptional and I have been tanning there for 20 years .The manager is very conscientious & the girls always are friendly & the store is clean !
March 22, 2018





Love my staff at The Arboretum
February 15, 2018





Jaimie and Kayla are awesome at the Pineville-Matthews Rd location in Charlotte NC!
January 6, 2018





Time to replace and update the old equipment. How about some music selections and speakers that work? Premium price for average service and experience.
January 4, 2018





December 14, 2017





The girl's are always so helpful...my favorite store!
October 20, 2017





I wish I knew her name (long blonde hair), she always opens the front door for (I am disabled and walk with a cane) and is super sweet!
September 10, 2017





I don't appreciate the "hard-sell" of everything. The woman I signed up with was pushing me to purchase a lotion. I had to tell her 'no' three times!! I know that's her job, but no means no. Don't push me! Then the next time I came in, she asked me what lotion I had to use. I told her I brought one from home, and she demanded I show it to her!! Michelle at Arboretum location is VERY pushy! There's a difference between doing your job, and overstepping boundaries.
July 17, 2017





When I go to tan I am there to relax in a nice and clean environment with awesome people to greet me when I walk in. PBT has all of that, but there is one big problem. I absolutely hate the aggressive upsells on lotions that are so ridiculously overpriced that before saying no the fourth or fifth time, I have to laugh at the prices. Consumables are a cash cow and I get that, but please train your staff to accept "no thank you" as a legitimate answer. I pay my monthly contract fee each month but only tan about 2 times per month. Those visits are my mini retreats and the last thing I need is for someone half my age trying to make me feel bad because I won't spend $127.00 for a bottle of lotion. I say "No" to things like that so when I want to pay cash for my next BMW I can. I don't expect someone in their 20's to get that yet, but they should be respectful that wether someone can't afford to buy extra items or just doesn't want to isn't for them to decide or judge. I just want to go tan after saying "no" once. They should ask once but after that, just let me go have some peace and quiet.
July 4, 2017





Everyone at the PBT at Sycamore Commons is always friendly and helpful!
June 23, 2017





The staff is always friendly and helpful. Unlike other salons they do not pressure you to purchase items but they always make you aware of special promotions.
June 17, 2017





June 14, 2017





June 14, 2017





I think the staff and the facility are great at the Arboretum in Charlotte.
June 10, 2017





May 23, 2017





Great store. VERY WELL MAMAGED AND VERY FRIENDLY STAFF. Hustin and Jamie do a GREAT job. Always a pleasant experience ! Love PBT !
May 19, 2017





More that 2 music channels in the stand up units. Updated equipment would be nice. Same equipment for 10+ years.
May 14, 2017





I always have a wonderful experience when I come into any of your salons. Love my tanning at Palm Beach!
April 30, 2017





April 19, 2017





JC is always so polite and welcoming.
April 10, 2017





The arboretum store is great... always friendly!
April 5, 2017





April 4, 2017





Great store. Very well managed and very friendly competent staff. Very pleased. No complaints at all. Hustin does a great job.
March 31, 2017





Excellent service
March 30, 2017





March 29, 2017





I am new to the area. Houston was very friendly and explained different membership options best for me. Will definitly be coming back as regular customer. Thanks
March 25, 2017





Everyone is so friendly and professional. Huston is very personable as are all of the rest of the staff but I can't remember all of the names. I really enjoy my "mini vacations" when I go there and I appreciate that they don't try to " hard sell" me on products for tanning or upgrades that I don't want. They make the offer, but accept "no" as an answer without being pushy.Overall, I always have a great experience!
March 9, 2017





The only only reason for not rating as a 5 star was the fact that stand up beds were not made available for the $1 promo which I prefer to use and the last bed I was in had a hinge problem so I had to hold it closed and could not keep my arm in for tanning. Otherwise everything was great.
March 8, 2017





Very nice manager helped get me signed up! Hinton was his name, I think.
March 7, 2017





Young lady was very helpful.
March 4, 2017





Employee gave me great instructions for the new mystic kiss booth! Love it and she was very friendly and helpful!
February 15, 2017





October 31, 2016





I love visiting all of the locations! Everyone is always extremely nice and welcoming.
September 16, 2016





I normally go to the Sunday Valley location that I love! The manager is wonderful and the other associates are great too. I went to the Matthews location for the first time a few days ago and they were great too. I did love the bed that I laid in at the Matthews location more than what the Sun Valley location has to offer. Also the Mystic Tan at the Matthews location seemed to be a little bit more powerful. Always great
August 29, 2016





August 24, 2016





JC does a great job at Arboretum. Nice store. Been going there for years.
August 24, 2016





Great business and great store at Arboretum in Charlotte. Been going there for years and very well run store. Good competent people and very well managed, which has not always been the case in the past.
August 3, 2016





Always very clean and staff is extremely helpful and knowledgeable. I love each and every time I tan! Great company all around. Thank you
July 1, 2016





I absolutely love you guys! The BEST employees in town! So happy to be a customer.
June 10, 2016





Great experience at the Matthews location!
June 6, 2016





Everything is great except that they are so pushy about selling the products. It's quite irritating. If I want to buy a new lotion I will! They are too expensive to buy as often as the desk girls want me to buy them. Other than that I love this place and will stay with PBT for a long time!
June 6, 2016





The "dark" Mystic didn't seem to work as well as the "medium" that I normally get. Otherwise, my visit was good. Mindy is very friendly and does a great job.
May 15, 2016





Need more mystic booths
May 9, 2016





Always have a great experience at PB Tan! I absolutely love the stand-up beds.
May 6, 2016





April 28, 2016





Great service
April 28, 2016





Wonderful staff. Clean salon. Don't change a thing!!
April 25, 2016





Great store. Very well managed operation. Palm Beach Tan does a nice job and this store is very well run.
April 23, 2016





Very friendly at both locations I have been too.
April 15, 2016





April 14, 2016





Great staff at your Charlotte-arboretum location! Can't wait to take advantage of my accruing rewards!
April 12, 2016





March 28, 2016





Love the arboretum location. The staff is friendly and professional. Kalie the manager does a great job!!!
March 12, 2016





very courteous and helpful front desk person; efficent
March 7, 2016





March 3, 2016





The bed seem very tight it actually hit my stomach and I'm not even a fat person
February 23, 2016





The staff is always upbeat and do a great job. I recently experienced the stand-up tanning bed.
February 17, 2016





My overall experience has been good. Great tan for a good price.
February 12, 2016





I love my results of the sprays and the salons. They are all well maintained and clean. My biggest complaint is constantly being harassed to buy product. I worked at a salon too before and understand that product helps increase results and provides commission to the employees, but every single time I come in I get tired of saying no. I have a ton of product I don't use and a simple no thanks doesn't seem to stop the employees from pushing it. I use the mystic, I pay for unlimited per month. Every time I come I buy additives and samples when needed. I advise the pressure of sales be reduced as I feel like I go through the ringer when I come in.
January 29, 2016





Whole experience was great
January 27, 2016





I am giving a 5 +++ star for the customer service & clealiness only. The beds are not as nice as some of the other locations I have gone to ..some beds are old looking , have broken features , etc. I was told not to go to this location thru hear say in the community for the reason I stated above , but location works better for me and I also like to judge for myself. I stongly agree with what I heard , but continue to still go to this location due to convient location and your staff. Otherwise it would be perfect . I feel you maybe losing other customer's that aren't willing to give this location a try or do come ,but aren't willing to settle for the older beds /broken features .
January 26, 2016





Kelly is so helpful and accommodating! All the girls at this location are great:)
January 26, 2016





It's just very expensive .. I pay 85 each month then if I want to add an additive it's cost too much for the mystic .. Additive for premier member should be free
November 7, 2015





Great staff caring and nice plus the tanning beds are clean and place looks nice and they offer goggles and a towel .. Very nice
October 3, 2015





I wish the lotions were not soo expensive and I'm a diamond membership so when I use the mystic its crazy to pay 13 dollars for the additive and such when I'm already paying almost $90 a month