Palm Beach Tan Augusta
Open today until 10:00 pm
Surrey Center - NOW HIRING!
Our tanning salon in Augusta, GA is dedicated to 100% customer satisfaction and we're excited to help you find your perfect shade. Stop by, meet our certified tanning consultants and learn more about our state-of-the-art sunless spray tanning and sunbed tanning.
https://maps.google.com/maps?address=Palm Beach Tan Surrey Center - NOW HIRING!,373 Highland Avenue, Augusta, GA, 30909&center=33.4847764, -82.02999
Memberships & Pricing
Premier Rewards® Memberships
Palm Beach Tan Augusta location, offers a variety of convenient sunbed and sunless Premier Rewards memberships. Our Premier Rewards members enjoy exclusive offers, free membership upgrades, cash credits and more! Learn more about Premier Rewards.
Sunless Pricing
With sunless spray tanning, you can achieve natural-looking results perfectly matched to your skin tone in just one visit. Palm Beach Tan features Mystic Kyss, Mystic Tan, VersaSpa and VersaPro spray tanning booths.
Learn more about our different Sunless Premier Rewards benefits
Membership
Sunless Diamond EFT
$69.95
Unlimited
Sunless Gold EFT
$49.95
Unlimited
2-Pack Pricing
$40
VersaPro
$50
$35
Versa/Mystic
$45
Sessions expire 45 days from purchase
Single Sessions
$25
VersaPro
$30
$20
Versa/Mystic
$25
Sessions expire 45 days from purchase
PBT® One™ Memberships
When you simply want tanning at a great price, then PBT One is for you. Choose between Sun or Spray tan for just $14.95 per month with ultra-modern equipment and expert advice from our certified pros. Everything you need. Nothing you don't.
SUNBED
TANNING
Unlimited Level 1 sunbed tanning
Preferred pricing on upgrade sessions
SPRAY
TANNING
One spray tan per month
Preferred pricing on additional sessions
Reviews From Our Customers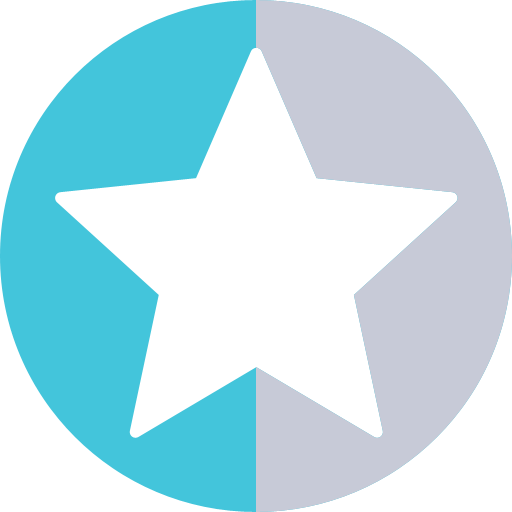 - 124 Reviews
July 9, 2019





July 3, 2019





The staff is phenomenal! Very upbeat and clean ever my visit and Steven is the BEST !!
June 29, 2019





Staff is so friendly, welcoming, fun & knowledgeable ...one of the best parts of my day is going there. Best customer service ever!!!
June 21, 2019





Steven is awesome. He always super knowledgeable on products and hes very easy to talk to. I went in to renew my tanning on 6/20 and told him what I was looking to get out of my skin color and then told him about what I wanted to spend. He was great and recommended the Midnight collection.
June 21, 2019





June 19, 2019





I love all the amazing staff that strives to keep the customers happy as well as the beds and salon in clean top tlp condition. (only thing I think is the prices should come down some or if I am paying monthly and don't go but a couple times on an occasional month my bill should be prorated or a coupon or something) Overall this is my favorite salon for tanning.
June 12, 2019





The salon is always clean. Staff very friendly. Beds are clean.
June 5, 2019





The beds suck due to bulbs not being changed.
June 5, 2019





Very courteous staff!
May 12, 2019





Staff is very friendly and helpful
May 10, 2019





Always a great experience
May 9, 2019





The manager (Kelsey?) is always a pleasure to see. She's knowledgeable and helpful.
May 7, 2019





I've always had a great experience coming in to Palm Beach Tan. The staff is super nice and amazing and they helped me with any questions I had about certain tab products.
May 2, 2019





April 30, 2019





Wonderful
April 23, 2019





Daphne was my consultant (I believe that was her name ). Super friendly and very nice ! Glad I came back after 2 + years
April 20, 2019





Great staff always efficient and friendly
April 17, 2019





I'm a frequent tanner and it's part of my routine. I love the friendly staff and they are friends to me. They make everyone feel at home, not like "clients," and they always help to attain your goals with their product knowledge and knowing what works for me and what will discolor me.
April 12, 2019





April 4, 2019





I love my tanning salon. The staff is friendly. The facility is always clean. The beds are state of the art. I probably won't use Palm Beach Tan after this month though. I live 40 minutes from the salon, and I have to schedule my visits around the times when I am running errands in Augusta. That may mean that one day I am there in the morning and the next I am there in the afternoon. I think that having a once a day policy is fine. However, having to wait a full 24 hours between visits means that I am not able to get full use of the facility. I miss entire days because waiting 24 hours puts me past the amount of time I have open in my schedule. I am a very responsible person when it comes to tanning, but some days I need to tan early and other days later. I don't like spending money for a service and being told that I cannot take advantage of it, even in a reasonable manner. Please advise and feel free to contact me when, if ever, you decide to eliminate this 24-hour policy.
April 4, 2019





I absolutely love going to tan almost every day at Palm Beach Tan. Their staff are very friendly and they truely care about their customers.
March 22, 2019





The staff are very friendly, but I have been in twice when there was only one person working. They were spread too thin during the busy hours. I didn't even get my membership the first time I came because there were so many people there. Also, I really don't like your policy that makes it so that I have to wait 24 hours before I can tan again. I live out of town. I have to drive 40 minutes to get to Palm Beach Tanning and I try to go when I have meetings or errands to run. Sometimes that is in the afternoon and sometimes that is in the morning. I agree that you should only tan once a day, but having to tan at the same time of day or you essentially have to miss a day is ridiculous. If I lived a block away, it would be fine; but I don't and there is no way I can make it work as it stands. You should really rethink this policy to work by date, not hours and minutes.
March 22, 2019





I came in to ask a few questions about spray tanning. I ended up asking to purchase a spray tan with my tan dollars. Turns out I was charged for the whole thing. I am hoping my tan dollars won't expire before I go back to use them. On another note, staff probably shouldn't explain certain shades as "pulling orange". I was informed that the medium spray tan shade pulls orange and I probably shouldn't go with it. Instead of just picking one, I asked her to look at what I used before because it always turned out fine....Wouldn't you know I have always used the "pull orange" medium.
March 21, 2019





I absolutely adore Greg (manager) and his whole staff. So sweet and extremely personal as well knowledgeable about products. Always a great experience
March 12, 2019





Everyone is very friendly! I love the manager Ashley.
February 27, 2019





Ashlie at the Surrey Center location in Augusta GA was super helpful and very friendly when I came back to start my membership.
January 29, 2019





December 22, 2018





I don't like being pushed every time I go to buy things. I'm the type of person that if I want to buy something then I will. Also, it's overly fake sales tactic to say everything in the store is great when I know there are certain things that are in fact not so good. I only go there because I really enjoy the spray tanning and it's the only one near my home. I was told I get $10 off a product in December. I showed up asking about my credit or promotion and I got some random story about how the credit only lasts for 2 weeks. Do they say that just to get me in the store? The store is very clean and girls who work there are nice though. Also, there's only one spray machine so if a person takes 30 minutes to get dressed then I am forced to wait.
November 14, 2018





I tan in North Augusta, SC. EVERYONE at here is always friendly and helpful.
November 11, 2018





August 10, 2018





Always friendly, always clean. A relaxing break from the day!
June 25, 2018





It was great the lady's are very friendly, very helpful.
June 15, 2018





Very friendly staff, great tanning beds. Only complaints that I have are your tanning products are very costly. And I was previously sent an email stating I earned enough points for a Free Tanning Spray session. I do not do spray tans and I was very disappointed that I couldn't let one of my friends use this free session. I feel that if I am a loyal customer and earn points I should be able to do with it as I please since I am paying for tanning sessions each month.
June 13, 2018





Eva is absolutely refreshing to walk into the store and talk to. She makes you feel like you are the only one there even if they are super busy. She takes her time to explain products if I have questions. She is the reason I continue my membership! Love going to tan when she is there!!!
June 10, 2018





Excellent customer service and always extremely clean!!!
June 10, 2018





Always great customer service on every visit!
May 20, 2018





Staff is always friendly and welcoming
May 14, 2018





I always have the friendliest service and minimal wait times. I love PBT!
May 12, 2018





The palm beach staff is great!!!
April 22, 2018





Employees are always very nice! Always clean!
April 13, 2018





Always clean. Always greet me by name.
April 12, 2018





April 1, 2018





March 29, 2018





Had an amazing first time visit! The store manager was very warm and welcoming!
March 25, 2018





March 7, 2018





staff is very friendly and helpful. only negative thing i will say is that using the threat o wrinkles to sell me a facial lotion is rude. and continuing to push it on me after the first no is twice as rude
March 7, 2018





The PBT staff is great. They are welcoming, knowledgeable and always there to take time to answer any questions you have. The tanning beds are high-tech, clean and easy to use.
March 5, 2018





March 3, 2018





The staff is very nice and helpful.
February 7, 2018





December 19, 2017





Lately I've been getting the manager and she has been wonderful it is so nice that she has everyone remember my name and they are so accommodating to me
December 8, 2017





December 6, 2017





Great experience
November 8, 2017





November 3, 2017





October 11, 2017





Everyone is so welcoming!! I enjoy my visits!!
October 3, 2017





10/3 I visited the Evans location and LOVED it. Wow the beds were so much nicer and the personality of the girl was awesome. She even stopped to tell me thank you for visiting her location and she better see me again.
September 6, 2017





Enjoyed the session.
August 23, 2017





August 9, 2017





Experience is good; would be better if you went back to your 7AM opening time. Does anyone ever read these things? lol
August 7, 2017





August 2, 2017





Always a good experience! Great staff.
July 14, 2017





Always the best service
June 30, 2017





Staff is always helpful and sweet
June 28, 2017





It's always very fast and the girls are super nice
June 24, 2017





Love the girls! They are ao sweet!
June 21, 2017





Clean, always easy to tan there. Ashley does a great job.
June 11, 2017





Never have a problem when I go there.
June 9, 2017





Always a good experience!!!
May 26, 2017





The staff is so nice and helpful.
May 25, 2017





May 22, 2017





I just signed up yesterday and Alexis has been GREAT! Iwas so nrvous and she made me feel so much better. I loved my experience! Thank you Alexis and Palm Beach Tan!
May 17, 2017





Ashlee was very helpful in going over the different plans. It's also good to see that she's there again this year rather than all new faces.
May 17, 2017





May 16, 2017





The tanning was fine. However, I wish that you would revert back to your 7AM opening time.
May 14, 2017





I love the employees at Surrey center but they are always always out of the color I like and I think that it is not their fault they are also usually out of stickie feet! I love the salon and employees but your inventory is terrible
May 11, 2017





The staff is awesome!!! Ashley and Alexis are great! Store always clean. Staff is friendly and very knowledgeable
May 5, 2017





Great employees, always friendly
May 2, 2017





Great place ! Everyone of the workers are friendly & helpful
April 21, 2017





The young lady who helped me was very knowledgeable and helpful in making recommendations for me.
April 4, 2017





March 14, 2017





Great,clean place,awesome staff..
March 13, 2017





The tanning is fine. However, I truly wish you would return to your 7AM opening time.
January 6, 2017





November 4, 2016





August 25, 2016





August 11, 2016





Great friendly service as always!
August 9, 2016





Everyone at Palm Beach Tan is extremely nice and friendly. I am always greeted and told about specials and put into a room very quickly. I am very happy with the beds and the service.
August 8, 2016





The employees are friendly and knowledgeable at all locations, so I appreciate the consistency in that regard. There seems to be a lack of consistency as far as the actual booths and booth maintenance are concerned. One location I go to, the spray tan booth doesn't have the same pressure as the other booths. The tan is not as even when I use this location. I also would like if the locations can keep all the bronzers in stock. More often than not the one that I like, which is called Island, it is not available.
July 23, 2016





I'm very disappointed in the maintenance at the location I visit, Surrey Center Augusta, GA. I have been a top tier member for a number of years. For the past two months the music has been unavailable in the only bed of this level. I mention it every time I visit and am generally told the "maintenance" man will be here any day. He must have lost his way. I've filled out these surveys before and never received a response. Are they actually read?
June 28, 2016





Great crew at Surry Center Palm Beach Tan. Always friendly and facility is always clean.
June 27, 2016





The reps in store were knowledgeable, helpful, and most importantly to me they were approachable.
June 19, 2016





I'm doing the most expensive bed and the radio has been broke for 3 weeks
June 16, 2016





June 16, 2016





Love going in! Ladies are always so friendly.
May 26, 2016





Always friendly and very efficient. They don't badger me about products but they educate me and tell me about sales which I like very much to
May 22, 2016





I was very please with the young lady who help me.
May 22, 2016





Staff not as friendly...
May 4, 2016





You didn't acknowledge my last survey response.
April 29, 2016





It is always a great experience!!!
April 20, 2016





April 19, 2016





Loved it! Very clean salon with helpful fun and friendly staff!
April 17, 2016





April 16, 2016





Cael, the manager at Surrey Center, is a great guy. He always ran the place very well. Good luck to him at the new location.
April 12, 2016





Always super friendly, always clean!
April 11, 2016





April 7, 2016





March 31, 2016





March 29, 2016





I've been a Platinum Member for several years. Your facility is always very clean and the staff couldn't be friendlier. The main reason I originally moved my membership from one of your competitors was the early opening hour (7 AM). My only complaint is on several visits the Aqua Refresher in the bed is "empty or low". When I bring this to the attention of the staff their answer is usually "We have one on order." It seems to me there is a simple solution to prevent this situation from occurring. Why not have one replacement on hand. When the reserve is installed, order a replacement then. Seems simple to me, but maybe I'm missing something. Thank you for asking for my opinion.
March 16, 2016





I absolutely love Palm beach! I receive all kinds of promotions which is also great! Customer service is always great!
March 10, 2016





Generally, everything is good. There have been times when there has been no music...especially on a Sunday. I go for the music as much as for the tan. I understand the landlord is not the best one to have.
March 9, 2016





Perfect service! Surrey Center Augusta GA!
March 9, 2016





Experience at PBT is great and everything is clean with great associates however I feel the amount to unfreeze the account is way to high
March 5, 2016





Great place. Staff is always pleasant and helpful. Wouldn't go any where else
March 5, 2016





Helpful staff and no wait time
March 4, 2016





The manager Sarah was super friendly and do as the rest of the staff. It's always clean and they are always working hard
March 3, 2016





Employees are great but 5 out of last 7 times I have visited (3 different locations) there has been some type of "computer problem" . Very annoying to get undressed and put lotion on only to find bed won't cut on then have to get dressed again and wait to be switched to another bed. Especially since I like to tan before work and am limited on time. This however is my only complaint
February 11, 2016





January 31, 2016





Great staff ! Customer service is always professional and courteous
January 31, 2016





All employees are wonderful. Very friendly n informative. Luv going!
January 31, 2016





I'm 63, retired, and have nothing to do. Your low monthly rate allows me to get out of the house and tan. I love it.
January 30, 2016





Amazing and friendly people that works there...
January 28, 2016





Love PBT!!!
January 26, 2016





I've been a client at the Surrey Center location in Augusta for a year or so. It has been most enjoyable. The manager (CJ) is so accomodating, and the staff very helpful. I also like the flexible hours. Thank you, so much!