Palm Beach Tan Evans
Centre at Evans - NOW HIRING!
Our tanning salon in Evans, GA is dedicated to 100% customer satisfaction and we're excited to help you find your perfect shade. Stop by, meet our certified tanning consultants and learn more about our state-of-the-art sunless spray tanning and sunbed tanning.
https://maps.google.com/maps?address=Palm Beach Tan Centre at Evans - NOW HIRING!,4447 Washington Road, Evans, GA, 30809&center=33.5442197, -82.141498
Memberships & Pricing
Premier Rewards® Memberships
Palm Beach Tan Evans location, offers a variety of convenient sunbed and sunless Premier Rewards memberships. Our Premier Rewards members enjoy exclusive offers, free membership upgrades, cash credits and more! Learn more about Premier Rewards.
Sunless Pricing
With sunless spray tanning, you can achieve natural-looking results perfectly matched to your skin tone in just one visit. Palm Beach Tan features Mystic Kyss, Mystic Tan, VersaSpa and VersaPro spray tanning booths.
Learn more about our different Sunless Premier Rewards benefits
Membership
Sunless Diamond EFT
$69.95
Unlimited
Sunless Gold EFT
$49.95
Unlimited
2-Pack Pricing
$40
VersaPro
$50
$35
Versa/Mystic
$45
Sessions expire 45 days from purchase
Single Sessions
$25
VersaPro
$30
$20
Versa/Mystic
$25
Sessions expire 45 days from purchase
PBT® One™ Memberships
When you simply want tanning at a great price, then PBT One is for you. Choose between Sun or Spray tan for just $14.95 per month with ultra-modern equipment and expert advice from our certified pros. Everything you need. Nothing you don't.
SUNBED
TANNING
Unlimited Level 1 sunbed tanning
Preferred pricing on upgrade sessions
SPRAY
TANNING
One spray tan per month
Preferred pricing on additional sessions
Reviews From Our Customers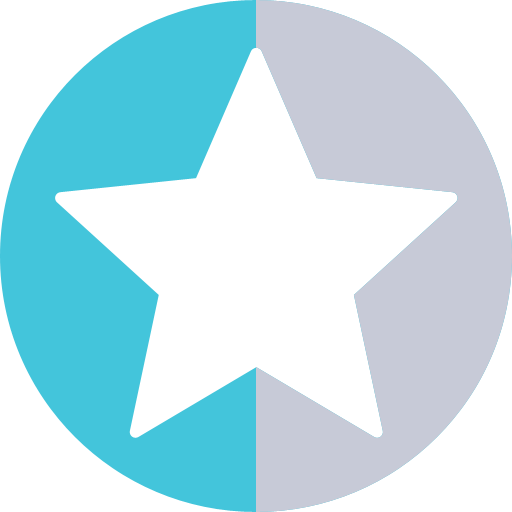 - 118 Reviews
September 14, 2018





The location in North Augusta that I visit always remembers me and definitely help answer any questions I have. They've always made me believe in spray tans again.
April 30, 2018





Love the PBT I attend. The manager is great as well as her staff
April 29, 2018





Quick attention, clean facilities, and comfortable beds
April 25, 2018





The ladies at my PBT are awesome!
April 13, 2018





I am new to Palm Beach Tan and when I came in, I was shown around and each bed and option was detailed. They also had great advice!
April 13, 2018





Great bed, but $14.30 is pretty expensive for a single use level 2 bed, especially for someone who is a regular client. Even if I have suspended my account I think I should receive a reduced rate for a single use.
March 28, 2018





I like my experience I have with palm beach when I can go in and not be pressured into buying extras
March 20, 2018





March 18, 2018





Very friendly and helpful, the team explained everything to me with patience because i had never spray tanned or been on a sunbed before
March 15, 2018





As always, my experience at palm beach tan is excellent. Ashley is the best!!!!!
March 5, 2018





It was fun. I love tanning at palm beach. It was my first time getting a spray tan and all of my questions were answered and love the turn out of my tan.
March 4, 2018





Nice facility and friendly staff, but too much pressure to buy prodicts.
March 1, 2018





Love the ladies at this salon!!
February 22, 2018





The package that I got was fine but your lotions are outrageous I can buy them 50% cheaper on Amazon wish you could adjust the salon prices you are losing a lot of money
February 12, 2018





Very good on the sign up and then my first visit. May give you higher later, we'll see how time goes.
January 31, 2018





January 26, 2018





The staff is great! They are very knowledgeable & respectful. Although their lotions are extremely overpriced, but I suppose that's due to convenience... Other than that the facility is very clean, the beds work great and there is plenty of space in the rooms to hang/place your belongings while tanning.
January 22, 2018





The only thing I really don't like is when I get a email like saying a free upgrade for the week in Jan and then a free upgrade tan bc I've had a membership For a month again but then when I go to use it I am told that I can't because the other one from the free upgrade week was used the one time I laid. It should still be in the system and I should still be able to get it. I feel like everything is just about money or either the ad is not very clear and misconceiving.
December 31, 2017





December 19, 2017





November 16, 2017





Quick and efficient. Ashley was very helpful.
October 28, 2017





employee was condesending
October 6, 2017





Amazing customer service!
September 26, 2017





Great experience yesterday...employee was very informative and helpful in choosing the best lotion for what I wanted!
August 9, 2017





July 15, 2017





I still do not like having to wait 24 hours in between tanning sessions. I understand skin care, but as an adult I'd like to make that decision. Also, PLEASE open a PBT in Grovetown! Thank you!
July 8, 2017





Just want to send a thank you to the wonderful ladies at the Palm Beach Tan at Petersburg Shoppes in Martinez, GA. Robin and Ashley are awesome!! I go there because it is near my work. I go during my lunch break most times and they are always quick to serve. Always friendly and most know me by name ...I like that.
June 28, 2017





OMG stop asking me to buy more membership upgrades etc EVERY SINGLE time I visit!! I have only been a member since April and you are killing me!!
May 27, 2017





Simple Walking walkout Like I like it ??
May 1, 2017





April 27, 2017





Excellent! No complaints!
April 25, 2017





April 18, 2017





April 7, 2017





The reason I give three stars is because I have just recently joined and have had four tanning sessions...there is NOT one time that I have visited that I have not been pressured to buy something else. I joined and have the 39.99 a month plan and then was pressured to buy lotion and this is after I explained I already had my own. My recent visit was only yesterday and I have been a member about a week and again upon going into my tanning session was told that I really need to buy a bronzer along with all the other things I have already purchased. Yes, I want to get good color and have a tan but I don't want to go broke getting it....you really need to ease up on the pushing of products EVERY TIME someone comes in to tan. If this continues I will be cancelling my membership and looking elsewhere.
March 31, 2017





March 22, 2017





March 15, 2017





March 10, 2017





Need to open at 7am.
March 9, 2017





Very quick, efficient and clean!
March 9, 2017





I would appreciate less pressure in selling products.
March 8, 2017





The employees have been super friendly and helpful. The beds are great. The location has been very clean. All around wonderful experience.
March 2, 2017





I have been to several different tanning places. Palm beach is by far the best I've used!
March 2, 2017





March 1, 2017





I enjoyed my 2 visits and the staff is very friendly
February 23, 2017





February 5, 2017





Not happy with the new hours. I will probably cancel membership soon.
January 21, 2017





Wonderful customer service && no long waits at all! Very pleasant experience all the way around.
January 6, 2017





As always the staff was great, knowledgeable and helpful!
January 3, 2017





January 1, 2017





January 1, 2017





But I'm not happy about the new hours.
December 31, 2016





Very nice, but I think I'll downgrade. The lower level beds were just as good to me. I can't really tell a difference.
November 11, 2016





Always friendly, knowledgeable, and willing and able to answer questions. Love the staff!
September 21, 2016





My clerk was energetic and attentive. She knows my likes and preferences well, so it makes my time in the salon much more efficient and pleasant. I love the gals who work here so much that I won't go anywhere else!
September 19, 2016





I have been coming to PBT (formally CoCos) for over 10 years. The experience is always great. Employees are friendly and helpful, facillity is always clean (could use some new carpet, though).
September 16, 2016





as always great to go in and be serviced and never a problem. I do seen new faces every now and then.
September 6, 2016





Employees are so nice and the facility is nice and clean. Great experience
August 31, 2016





August 20, 2016





The best bulbs, fast service, no waiting. I drive out of my way to tan here. Also, all of the employees have been courteous & knowledgeable.
July 27, 2016





ALWAYS A PLEASURE TO COME AND TAN WITH YOU.
July 14, 2016





July 13, 2016





I ALWAYS HAVE A GREAT SERVICE WHEN I GO IN. THE GIRLS ARE ALWAYS HELPFUL AND GREET ME WITH A SMILE AND HANDLE A PROBLEM WITH THE BEST OF THEIR ABILITY. I DID WALK IN WHEN A CUSTOMER WAS NOT HAPPY AND THE GIRL BEHIND THE COUNTER WAS VERY NICE AND SAID SHE WOULD GET A MANAGER INVOLVED AND WAS VERY HELPFUL TO THE CUSTOMER AND TRIED TO DEFUSE THE SITUATION. I NEVER HAVE A PROBLEM WHEN I GO IN. SO I AM STILL A HAPPY CUSTOMER.
June 30, 2016





Love tanning here
June 15, 2016





5 star rating is for Furysferry Road Store, not the Washington Road store as listed on the first page of this survey.
June 11, 2016





I came in yesterday to get a membership for the level one bed. The consultant was very sweet and showed me the level 1 bed and the level 2 bed. I could not afford to get the level 2 bed membership, but I was so excited when she told me that I could get a month free in the level 2 bed when I joined for the level 1 membership. When we got back up to the front she did a little research and saw that this promo was no longer. I was pretty bummed out... Still am. I almost didn't get my membership. I went next door and thought it over and decided to go ahead and get it. Not a terrible experience, I'm sure I will get a nice tan... Thanks
June 11, 2016





Great service
June 6, 2016





LOVE IT !!!!
June 5, 2016





Love PBT. The staff is friendly and knowledgeable. So needs are the best. I wouldn't tan anywhere else.
May 29, 2016





I love tanning with the staff at PBT! they are so knowledgeable and helpful with all the questions!
May 12, 2016





Great place friendly staff and clean big beds. Love it!
May 11, 2016





Always amazing customer service!
May 8, 2016





Staff friendly and very helpful ty
May 7, 2016





The staff at PBT in Evans is always so helpful and courteous. They are always making sure I know about all the updated products and make sure they take excellent care of there clients! Great work at PBT Evans!!
May 4, 2016





The beds are always well kept up with and clean and the promotions for such things like lotions or teeth whitening systems are always made aware of. The best thing about this location is the staff, they are all very sweet to customers and they even let you know if your eligible for a discount or promotion which is hard to find.
May 4, 2016





Facility and Employees are great!!! Just wish tanning lotion I use for men wasn't consistently out of stock.
May 4, 2016





Great salon!
May 3, 2016





a very clean envirronment. Staff are polite and welcoming. Always making sure we are tanning safe. Updating us with special offers and promotions. Telling us about new lotions they have in. Sometimes lines are long when everyone rushes in at once, always seems we are in a room in no time! No complaints thus far
April 29, 2016





I enjoy coming, I just get tired of the employees constantly trying to persuade me to buy products...a majority of the products are pretty expensive, so I usually like to wait until there's promotional sales. But some employees (not all) are extremely persistent and don't take no for an answer.
April 27, 2016





Always friendly! Always clean!
April 23, 2016





The girl at the front was without a manager and doing the whole front alone - she did an amazing job orchestrating getting everyone situated.
April 19, 2016





As always it is great to go in and see the customer service reps and they all have been great with the service and always eager to help. It does get busy at times and they are running but they seem to be doing a great job.
April 16, 2016





April 15, 2016





I love PBT and they've opened one right across from where I work. My first time in the new store was Wednesday and just have to say Erin was AWESOME! I unfroze my account and had a great tanning session. Thank you!
April 11, 2016





Associated were friendly and knowledgeable and beds are awesome
April 9, 2016





Amazing customer service
April 8, 2016





Absolutely love PBT and Ashlyn is great. The only reason why you don't get 5 stars right now is the aquacool canister is empty for over a month and is still on back order.
April 8, 2016





Ashlyn at your Evans, GA location is absolutely amazing!! She sure does know her stuff and I love seeing her every time I come in! She helped me with finding the perfect bed for what I was looking for as well as the perfect lotions. And when I tell you that she knew those lotions inside and out, she really knew what she was talking about!! Always love going to tan with them!
April 7, 2016





Love the place and customer service and attention to accommodate is pleasing
April 1, 2016





Well the employees are always very helpful and do a super good job but the only issue I have is the one diamond bed in this location, I can never get in mostly do to the fact that people call ahead to make an appointment for that particular bed so even if there is no body in there at that very second it's still reserved, I sometimes feel like I'm not getting what I'm paying for because I always have to lay down in the next level, other than that everything is fantastic...
April 1, 2016





I absolutely love PBT and all the employees!!!
March 30, 2016





Vada is great!
March 22, 2016





March 21, 2016





March 19, 2016





March 18, 2016





I absolutely love the diamond bed
March 14, 2016





Every time I come they customer service reps are always ready to help and happy.
March 8, 2016





I love tanning at Palm Beach Tan. I love the quality of the beds and the tan I get from these beds. Those points deserve 4+ stars. However, I only gave 3 stars because I DO NOT, I will repeat, I DO NOT love or appreciate being hassled constantly over tanning products after I say no!!!!! High pressure sales a is a very bad sales tactic and the only reason I keep coming back is for the quality of the beds. I have walked out without tanning, complained more than once to regional managers only for this to continue. When I come in to tan, I want to relax, maybe even take a cat nap. NOT have my blood pressure raised time after time after time from a sales person trying to push tanning products on me the second I give them my name. I know you have thousands of customer but please take this into consideration and reevaluate your sales process.
March 8, 2016





Always amazing customer service!! Best tanning salon I've been to.
March 7, 2016





Friendly employees that are knowledgeable on the products and services available.
March 6, 2016





Great service. Friendly
March 3, 2016





Always friendly greeting Seldom a wait time
March 3, 2016





March 2, 2016





It was an amazing first time experience.
March 1, 2016





Great job!
March 1, 2016





The girls that work and manage the store do a great job! Always recomending lotions and are helpful! I will say some of the beds need to be fixed at some locations..but overall i love my experiences there! Thanks!
March 1, 2016





February 26, 2016





Both ladies in the store were approachable and knowledgeable.
February 25, 2016





EVERY TIME I GO IN THE PEOPLE ARE ALWAYS NICE AND WILLING TO HELP AND ALWAYS OFFERING ME NEW LOTIONS TO TRY EVEN THOUGH I MAY NOT WANT AT THE TIME AND ALWAYS EDUCATE ME ON THE PRODUCTS. HAVE BEEN ENJOYING THE TIME WITH PALM BEACH TAN.
February 15, 2016





February 15, 2016





I love how everyone goes out of there way to make me for special.
February 10, 2016





Everything about the Salon is great except Please don't try to convince me to use a three dollar tan tax rebate on ANYTHING that you have to offer. It's three dollars. I'll save it, not waste it, thank you though. And when I tell you no the first time, no means no. Don't keep pushing me or I will cancel my membership and go to a cheaper, same quality tanning salon right up the road. I pay enough month to month and clearly have a perfectly good bottle of tanning lotion that I am still using. When I tell you that an upgrade is not within my budget, I'm being honest enough with the consultant about my money management. Don't push me to spend money I don't have. I understand that it's your job to sell products and make commission but when I imply that I don't want to spend money, don't press any other sales on me please. The number one thing I hate about walking into the salon is having to hear the girl at the front try and coax me into spending more money. I loathe that. I just want to give you my first and last name, scan my finger and get to my bed and tan. It I have questions to ask about offers then they will be Asked.
February 7, 2016





Amazing customer service and always helpful! Love tanning here!!!
February 2, 2016





Palm Beach has done an amazing job! I have not laid in the tanning bed for years, and had a ton of questions about skin care and such and I felt like Carissa really knew what she was talking about and did not just want to sell me something, but really cares and wanted me to really take care of my skin the right way!! Way to go!!
January 26, 2016





I enjoy going however I do not enjoy the sales pitch every singe time....every....single...time. More money more money more money...ugh!!!
January 26, 2016





Great customer service, very friendly and knowledgeable!!
November 6, 2015





Awesome customer service! Staff is very friendly
October 3, 2015





The staff is very friendly and knowledgeable.
October 2, 2015