Palm Beach Tan Boise
Open today until 10:00 pm
Parkcenter
Our tanning salon in Boise, ID is dedicated to 100% customer satisfaction and we're excited to help you find your perfect shade. Stop by, meet our certified tanning consultants and learn more about our state-of-the-art sunless spray tanning and sunbed tanning.
https://maps.google.com/maps?address=Palm Beach Tan Parkcenter,801 East Parkcenter Blvd, Boise, ID, 83706&center=43.5840676, -116.1740061
Special Offers & Coupons
Memberships & Pricing
Premier Rewards® Memberships
Palm Beach Tan Boise location, offers a variety of convenient sunbed and sunless Premier Rewards memberships. Our Premier Rewards members enjoy exclusive offers, free membership upgrades, cash credits and more! Learn more about Premier Rewards.
Sunless Pricing
With sunless spray tanning, you can achieve natural-looking results perfectly matched to your skin tone in just one visit. Palm Beach Tan features Mystic Kyss, Mystic Tan, VersaSpa and VersaPro spray tanning booths.
Learn more about our different Sunless Premier Rewards benefits
Membership
Sunless Diamond EFT
$79.95
Unlimited
Sunless Platinum EFT
$69.95
Unlimited
Sunless Gold EFT
$59.95
Unlimited
Single Sessions
$40
Versapro
$45
$25
Versa/Mystic
$30
Sessions expire 45 days from purchase
Reviews From Our Customers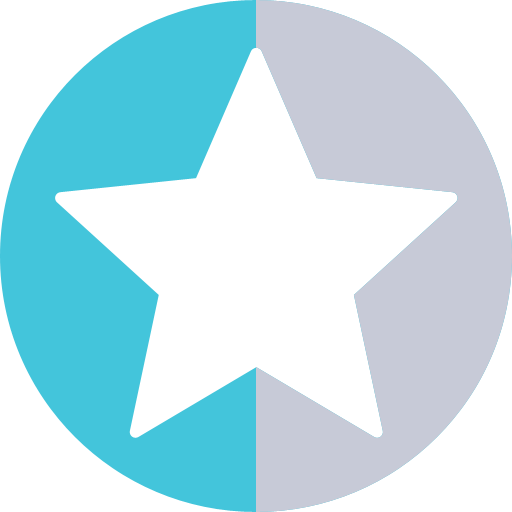 - 93 Reviews
December 31, 2018





McKenna was very fast and efficient taking care of me
December 28, 2018





December 23, 2018





I think you have a great facility and your workers are nice, but I could do without the push to sell lotions. If it wasn't for that, I would give you 5 stars. I know the employees are told to do that, so it isn't their fault.If I want lotion, I see it on the shelf and I will ask for it.
December 19, 2018





December 11, 2018





September 4, 2018





The staff at Palm Beach makes my visit worth going.
July 2, 2018





Every time I go Palm Beach Tan, I am treated with open arms.
June 24, 2018





May 30, 2018





Every time I go to the Beach Tanning the service is TOP NOTCH without a doubt. Employees are the best.
April 29, 2018





The Team at Palm Beach are very professional and always greet customers with respect.
April 14, 2018





Always helpful always Pleasant
March 31, 2018





I was able to walk in and get on a tanning bed within 3 minutes. That's a great day.
March 27, 2018





Everytime I have come in to tan, the staff is very pleasant and accommodating. They alway give me updates on any specials and new products. I really appreciate the kindness after a rough day at work. Thank you!
March 19, 2018





Everyone is very friendly and it is very clean.
March 19, 2018





The staff here are professionals.
February 22, 2018





Court is awesome
February 22, 2018





I was at Glenwood and State not Parkcenter
February 12, 2018





As always greeted by the front desk person which is always pleasant.
February 11, 2018





I have been a member for about 6 Years now. I really only use it in the fall and early spring. I work outside so I really get a lot of sun. It doesn't seem to be a very good deal to put it on hold. I would just like a few upgrades to better level beds every once in awhile!!
February 3, 2018





January 28, 2018





Bery nice and knowledgeable staff. Clean and comofrtable facility. The hard sell on the tanning products is uncomfortable for me though.
January 26, 2018





First experience was great can't wait to see the results!!
January 24, 2018





January 16, 2018





The staff is amazing! All the folks are always so nice and helpful. Most importantly the tanning beds and rooms are clean!!! Parkcenter and Fairview - will visit Meridian soon Thanks!
January 12, 2018





No complaints
January 6, 2018





Love my palm beach tan
January 5, 2018





The service smiles and is accommodating!
December 28, 2017





Love my new look. Every one of the staff are outstanding.
December 7, 2017





The girls at the Axiom Gym in Eagle are all great! Super friendly and personable.
December 2, 2017





all that work there are a pleasure to talk to and be around. Kourtney & Rachel.
November 16, 2017





Everyone here is always great. Kourtney specifically does a great job ensuring we do what is best for us, not just what we want. Recommendations for getting the best tan without burning are key and that is what I've always received here. Thank you!
November 14, 2017





Always a delightful experience at the Park Center location, the girls always greet me with a big smile coming over from the gym. They are quick to answer any of my questions, very informative and beds are rarely dirty. Thank you Palm Beach Ladies for always making me feel welcome!
November 1, 2017





Always a great experience! The girls are always so welcoming and I'm good moods.
October 30, 2017





Every time I come in the spa, all welcomes with a smile and a up beat attitude.
October 6, 2017





Always a great experience and a gorgeous tan!
September 27, 2017





Came in the on Monday, forgot my lotion and was going to buy a small sample to test, but salesperson helped me find a great bottle of lotion! I bought the big bottle and love it! She was very sweet, knowledgeable and helpful. Thanks!
September 14, 2017





Staff is friendly and helpful, and the tanning area is always clean and well supplied.
September 12, 2017





September 6, 2017





The salon is always cleaning the staff is super friendly. Sierra is always telling me about new deals and helping me better my tan.
September 2, 2017





The associate was super helpful and I respected her honesty. I am getting married next week, and she helped me get set up with tanning and products.
August 25, 2017





Amazing as it could be !
July 22, 2017





Staff great, service great, clean facilities
July 21, 2017





The girls at the Parkcenter location are great.
July 10, 2017





I love Palm Beach. Love how my spray tans turn out every time and that's portion of it is great. However, I spend $60 a month on an unlimited spray tan membership there. Only to go in and have the sales reps tell me that just the spray tans "don't look that great" and "don't last very long" UNLESS I buy these fabulous triple boost bringers and tan accelerators and things. And I will say, they aren't wrong, those additives do make a huge difference this my tan looks and lasts. But that's an issue. I spend $60 a month for spray tans that are (in the words of the employee and from my personal experience) average, not as long lasting, and not as good as they could be. BUT THE BRONZER AND ACCELORATOR I GET COST $20 EVERY TIME I GO IN!!!!! I get a spray tan a week usually which puts me at $80 a month which now turns my unlimited membership at $140 a month minimum! I just think for unlimited members, we should get a bronzer and accelerator for free with our tans, because we are loyal monthly customers. Charge the one time walk ins a bunch for that stuff, but why charge the people that will be back each week each month? I will likely be canceling my membership because it is getting ridiculous. Love how that darn tan looks, but not willing to spend well over $100 a month.
June 29, 2017





I absolutely love the girls at palm beach. Very pleasant and always a great experience.
June 17, 2017





Staff is nice and helpful! I wish that with my membership, I could get the color I really want without paying additional costs...
June 15, 2017





It is awesome. They know my name when I walk in, it is so nice that they take them time and care to remember.
June 14, 2017





June 10, 2017





The girls are always so helpful and friendly. I always enjoy tanning at the Broadway location in Boise.
May 28, 2017





May 19, 2017





Great, clean facility with great knowledgeable staff
May 6, 2017





I love the availability for the tanning beds. My only issue with PBT is, the beds are never taken apart and cleaned. You can see hair and debris on the bulbs. It's not a little it's a ton. If you want to hire me to do it I will . Thank you for listening
April 11, 2017





Hailey and Courtney at the Parkcenter location are awesoms! Always so friendly and they were so helpful and nice when i forgot to replace my new debit card on file. Thanks ladies!
April 11, 2017





It depends on who is working at the broadway store. Sometimes I go in and those who are working seem knowledgable and can balance well between getting people into beds and cleaning beds for those who are waiting. Other times they forget about clients and are trying so hard to keep up with the rush they don't take enough time to make sure the clients are safely tanning. I have also been there when they have forgotten about a client for 20+ minutes.
March 28, 2017





I enjoy my experience, but there's always one thing that is not right every time I go tanning. Either the floors are really sticky (the fairview location is the worst and I'll never go back there. My feet stuck to the floor. It wigged me out) or the prices of the tanning lotion are way outrageous. The customer service is great though and I prefer the Park Center location. They are the best.
March 23, 2017





Hailey is awesome! Always pleasant and friendly and very knowledgeable. Always makes sure I have enough product and reminds me of any sales going on. Always a great experience.
March 15, 2017





March 7, 2017





The staff are extremely nice and helpful and made me very comfortable with my first time tanning. They also work with you to get the tan you want, I have formal coming up, in the budget you have.
March 5, 2017





Great service! Very helpful and knowledgable employee!
February 24, 2017





Kaela was really sweet and personable. She wasn't pushy and I enjoyed my visit. I always love my PBT Parkcenter gals:)
February 22, 2017





Awesome!!! Always a great experience!! Staff is always very helpful & friendly!!
February 7, 2017





The staff already knows my name after 3 visits and are incredibly cheerful and efficient. Keep up the good work.
February 5, 2017





Fantastic!!!!!
January 18, 2017





Awesome customer service!! The girls are always very helpful and friendly!
September 22, 2016





I didn't catch the girl's name who helped me at the Boise, ID Parkcenter location but it was the service at a tanning salon I have EVER experienced. So happy with my new membership.
September 16, 2016





Kaela was great! There were two of us customers wanting to spray about 15 minutes before closing. The Mystic was out of order and neither of us he time to drive to another salon location. Kaela was very sweet and accommodating, and took the time to show us each how to use the Versa. She also helped me troubleshoot mu membership and reactivate it. Best customer service I've received at a Palm Beach Tan location over the past few years!
September 11, 2016





Bailey Carson should me some terrific products & helped me pick out the best one for my skin. The products she picked were spot on! Loved her kindness, friendliness & professionalism.
July 25, 2016





Jessica was a great help. Excellent customer service, and very good knowledge of product and tanning.
July 12, 2016





I tan at the parkcenter axiom location and all the girls a absolute sweethearts. Savannah is doing a wonderful job. She is professional, friendly and always goes above and beyond to make my tanning experience top notch!
July 11, 2016





Staff is very friendly and helpful, and told me about the upgrade offer, which I took advantage of; equipment (bed "glass") is showing some wear and tear
June 28, 2016





The salon is always super clean and the girls are always helpful and nice.
June 4, 2016





Love the girls, great customer service!
April 29, 2016





Palm Beach staff are always amazing & welcoming!!!! They are friendly & let me always know what us going on with discounts, etc.
April 16, 2016





I first went in because I had a coupon for a promotion that was dropped off at my job. I was looking to get a base tan before summer so I went it in sign up! Courtney helped me at the parkcenter location in Idaho. She was so friendly, efficient and confident(: I was expecting a pushy associate because that has been my experience at past tanning salons. I'm happy Courtney was there when I came in she was great. She signed my fiance and I up for tanning packages. Overall great location!
April 4, 2016





The staff is always very helpful and the facility is clean. I moved further away from this salon, but continue to come here because everyone is so helpful.
March 29, 2016





March 24, 2016





I've had nothing but great experiences so far!
March 24, 2016





I love the staff at Palm Beach Tan!!!!
March 22, 2016





March 17, 2016





The girls who work there are awesome!
March 16, 2016





Just Aweaome!!!!!
March 16, 2016





Savannah helped my husband and I get set up at the parkcenter location! She is so great!!
March 15, 2016





I loved Courtney, and the service she provided. My tan looks great - I will be back!! :)
March 11, 2016





The Boise location (Parkcenter) has amazing gals! Always so friendly and down to earth! Jess and Savannah are great managers!
March 11, 2016





The girls are always super friendly. They are always educating me on new products and better ways to help my tanning experience.
March 8, 2016





March 6, 2016





March 4, 2016





Employees are so helpful and happy all the time, it make for a great time and experience!
March 1, 2016





February 19, 2016





Savannah helped me with a billing issue and was extremely helpful with my experience
February 10, 2016





Everyone who works at the Parkcenter salon is friendly, positive, and helpful. Love visiting. I can rely on the recommendations -- a big plus!!
February 4, 2016





Best service. Best beds.
November 7, 2015