Palm Beach Tan Highwood
Central Parkway S/C
Our tanning salon in Highwood, IL is dedicated to 100% customer satisfaction and we're excited to help you find your perfect shade. Stop by, meet our certified tanning consultants and learn more about our state-of-the-art sunless spray tanning and sunbed tanning.
https://maps.google.com/maps?address=Palm Beach Tan Central Parkway S/C,776 Sheridan Road, Highwood, IL, 60040&center=42.2129126, -87.8173434
Memberships & Pricing
Premier Rewards® Memberships
Palm Beach Tan Highwood location, offers a variety of convenient sunbed and sunless Premier Rewards memberships. Our Premier Rewards members enjoy exclusive offers, free membership upgrades, cash credits and more! Learn more about Premier Rewards.
Sunbed Pricing
Customize your color in our state-of-the-art indoor tanning systems including luxury features such as face and shoulder tanners, aromatherapy, air-conditioning and more.
Learn more about our different Sunbed Premier Rewards benefits
Diamond EFT
$109.95
Platinum EFT
$59.95
Diamond Flex
$119.95
Platinum Flex
$69.95
Silver Flex
$39.95
Sunless Pricing
With sunless spray tanning, you can achieve natural-looking results perfectly matched to your skin tone in just one visit. Palm Beach Tan features Mystic Kyss, Mystic Tan, VersaSpa and VersaPro spray tanning booths.
Learn more about our different Sunless Premier Rewards benefits
Membership
Sunless Diamond EFT
$84.95
Unlimited
Sunless Platinum EFT
$74.95
Unlimited
Sunless Gold EFT
$64.95
Unlimited
Single Sessions
Sessions expire 45 days from purchase
PBT® One™ Memberships
When you simply want tanning at a great price, then PBT One is for you. Choose between Sun or Spray tan for just $14.95 per month with ultra-modern equipment and expert advice from our certified pros. Everything you need. Nothing you don't.
SUNBED
TANNING
Unlimited Level 1 sunbed tanning
Preferred pricing on upgrade sessions
SPRAY
TANNING
One spray tan per month
Preferred pricing on additional sessions
Reviews From Our Customers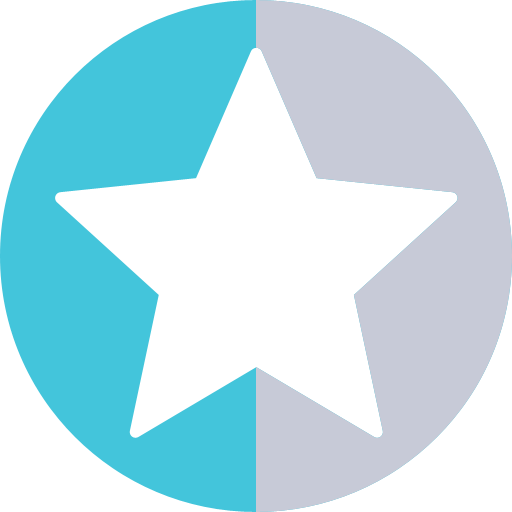 - 85 Reviews
August 25, 2019





Staff is always friendly and smiling. I recommend Palm Beach tan to al' of my friends
August 18, 2019





People are super great and facility clean.
July 26, 2019





The girls at PBT are super friendly and are very helpful! I recently started getting spray tans and they walked me through the process (how to stand and get all the right angles!) I loved it so much I bought the membership!
July 24, 2019





Excellent staff, always will g to answer questions. Very clean and my go to for tanning
June 29, 2019





Excellent service never any issues
June 24, 2019





Always a great experience at PBT in Highwood IL. Super friendly attendants that are always very nice and helpful. Your team makes me feel welcome and the store is very clean and I always get a great tan. Thank you! :)
June 21, 2019





June 14, 2019





The staff is always so friendly and the store is clean and bright. I encourage all my friends to come in and try PB tan.
June 14, 2019





Always great service... thanks Jen and crew
May 7, 2019





May 2, 2019





May 1, 2019





It's always a great experience! Extremely friendly, knowledgeable, professional and well managed. Very clean.
April 30, 2019





Love this place! Jen and Faith and the rest of the team are amazing!!
April 26, 2019





the staff are so sweet and supportive, always uplifting and provide me with the best options for me! I love them!
April 24, 2019





Swift check-in by a very unenthusiastic employee.
April 12, 2019





Always excellent service
April 10, 2019





I use to go to this location when it was Almost Florida and a friend said it re opened. The staff was so friendly so helpful and it was a great experience. I told the girl helping me that it was far for me to travel and she asked if a different location might be closer? She told me there is one in Wilmette and I could go to any,I was thrilled and happy to be a new customer.
April 8, 2019





Swift sign-in but I was, yet again, placed in a room whose door does not lock. This room has been sans lock for a very long time and not the first time I have raised concerns about it.
April 8, 2019





Always the best service and place to go for my tan.
April 1, 2019





Faith is awesome! She is super sweet and helpful and always fun to talk to.
March 28, 2019





Always great and helpful customer service .. thanks Jen for the recommendation
March 25, 2019





Prompt check-in but felt slightly uneasy with the two reps at the front as they stared at me for no reason... they seemed irritated with having to do their job or being at work, period. It is absolutely unacceptable that a tanning room's door does not lock. This has been an ongoing issue for over a year now and I do not feel safe in that room. This MUST be fixed immediately.
March 25, 2019





I cannot say this enough but Jen does such an amazing job at training her staff. Faith was wonderful yesterday and the rest of the staff are awesome each visit! Thanks for being such a great company!
March 23, 2019





Jen and Eden in Highwood are great.
March 22, 2019





Jenn is amazing. She's always smiling and friendly and makes the tanning experience phenomenal. I always hope she's working when I go in.
March 19, 2019





Excellent customer service. Clean environment. Very professional and knowledgeable staff. Relaxing atmosphere.
March 18, 2019





Jenn is the best!!Love coming in and seeing her smiling face!!Beds are awesome!!
March 14, 2019





Excellent service thanks Jen
March 7, 2019





Jenn (manager) is AMAZING. She is always sweet & helpful & super friendly. She makes the PBT experience one to look forward to - I'm excited to come in and see them every day! She really does the absolute most for customers :)
March 4, 2019





I never knew that there was a formula for tanning. Jenn, the manager, has helped me to achieve a nice color and has explained what needs to be done to maintain it. The staff is great. The store is clean. What more can one ask for? PBT has it all!!!
March 4, 2019





Quick check-in but the doors to the Level 1 rooms almost never lock, making it uncomfortable to tan with the knowledge that anyone can walk in, anytime.
February 27, 2019





Jenn has excellent customer service skills
February 22, 2019





Great service, nice people that work there, and they are very informative!
February 15, 2019





Always clean and beds available no matter what time I go. Jen the manager is great love her so nice everyone is so nice
February 7, 2019





Excellent customer service always!
February 2, 2019





Outstanding staff. Jen is exceptional. Everything is always in good order and products they recommend r phenomenal. Always a treat to come!
January 28, 2019





The staff is always so accommodating and friendly. The facility is always spotless.
January 28, 2019





Always the best experience The best place to tan. Outstanding staff and services.
January 13, 2019





Always great service thanks to Jen.. she's terrific and has great customer service skills
January 12, 2019





A very pleasant time ... the people are so nice!
January 10, 2019





Always a good experience. Very friendly, helpful staff. The salon is keep very clean and organized. Best place to tan :)
December 14, 2018





The staff is amazing! Jen helped me find the best bed and lotions to get me bronzed before my honeymoon! It looked so natural and I felt so good!
December 10, 2018





Clean tanning salon and bed, swift check-in and courteous staff. An overall pleasant and easy experience
November 1, 2018





I really like everyone & everything at the pbt at 110 Skokie Blvd in Wilmette. It's always a pleasurable experience.
May 28, 2018





Jenn and all the staff are fabulous
April 30, 2018





April 24, 2018





Awesome customer service
April 18, 2018





April 18, 2018





I already filled out one survey today, I am not going to go into all of the details again.
March 20, 2018





Not so good, I wanted to activate my account that was on "away/hold?" and was told there was a $30 re-activation fee? That's new!! I believe she meant that would be the fee for activating and finishing off the month- but when i asked if that was the case she said NO, that was the "activation fee" What?
March 1, 2018





Hannah is friendly and l knew my name and bed that I like. She always suggests lotions and is very helpful.
February 27, 2018





Great customer service at Highland Park, IL location- especially by Dominika (I think that is her name). Always smiling and in a good mood!
February 21, 2018





February 7, 2018





Can we do 20 hours between tans or less than 25 hours? I often have to wait 10-20 minutes or don't come cuz i came an hour later the day before! Plz?
January 12, 2018





Friendly service, always clean and quality products
December 5, 2017





Great friendly service and always clean Never have to wait
November 28, 2017





It's good. I'm in and out fast, with a smile and a kind word too. What's not to like.
November 23, 2017





Always clean and relaxing experience.
October 29, 2017





great friendly service and very clean as always at the Highland Park store ?
September 26, 2017





We used to be able to leave our lotions here and was just informed we cannot anymore. I walk to th location from my office so it was a nice perk to have so I didn't have to carry anything with me. Also tired of consistent up selling every time I come in. It would be ok 1 or w times a month when promoting but everytime?
August 30, 2017





I had an amazing experience at this palm beach tan. The girl helping me I think her name was Maggie was very helpful and knew everything and more about the equipment and products. I will definitely come back.
July 17, 2017





June 22, 2017





May 12, 2017





Awesome. Everything always goes smoothly - from check in to tanning, the experience is always a pleasant one. The beds and rooms are always extremely clean, the staff is knowledgeable, friendly and helpful!
May 12, 2017





Awesome. Everything always goes smoothly.
March 10, 2017





March 7, 2017





nice staff and clean
January 1, 2017





September 21, 2016





August 13, 2016





several times recently computers have not been working resulting in no tan 1 bulb on level 4 has been out almost two months despite reporting it out
July 24, 2016





June 11, 2016





Awesome staff. Could be a bit quicker to sign in and less promotional with products and services.
June 9, 2016





clean and friendly
May 2, 2016





tanning has been great. However, I tried numerous times on Saturday and no-one opened your location in Highland Park. Not ok. left several messages. tried at 10. waited half hour.watching others do the same. not ok went back on Sunday and they said the employee never showed up... all day. fired in my book
April 22, 2016





Always clean...Friendly
April 4, 2016





friendly staff always nice
March 27, 2016





Sometimes the level II standup is not super clean....the vertical plexiglass and the floor around where you stand..otherwise a 5 star
March 25, 2016





The girls are always friendly and helpful.
March 1, 2016





February 29, 2016





always nice wish you had the 3 month upgrade one level special again
January 27, 2016





I have been a member at HP PBTan for at least 3 years. It is always clean and I've never had to wait more than a few minutes. Staff are kind, attentive and most seem to remember my name. Thanks for keeping me tan year round!!!
January 27, 2016





everybody is always friendly and the place is clean. wish you sold bottled water tho
January 26, 2016





The place is awesome in terms of tanning and staff. For some reason though, I was able to tan at the exact same time for my lunch break when I first started my membership. Now, I have to wait till the exact time when I ended (the previous day). So technically the time is being pushed forward each time.
November 10, 2015





everybody is friendly and the place is clean
November 8, 2015





Great tanning beds! Salons are always very clean. Tanning consultants at the Highland Park IL location are so nice and helpful.