Palm Beach Tan Crestwood
Crestwood
Our tanning salon in Crestwood, MO is dedicated to 100% customer satisfaction and we're excited to help you find your perfect shade. Stop by, meet our certified tanning consultants and learn more about our state-of-the-art sunless spray tanning and sunbed tanning.
https://maps.google.com/maps?address=Palm Beach Tan Crestwood,9921 Watson Rd, Crestwood, MO, 63126&center=38.5569367, -90.3942108
Special Offers & Coupons
Memberships & Pricing
Premier Rewards® Memberships
Palm Beach Tan Crestwood location, offers a variety of convenient sunbed and sunless Premier Rewards memberships. Our Premier Rewards members enjoy exclusive offers, free membership upgrades, cash credits and more! Learn more about Premier Rewards.
Sunless Pricing
With sunless spray tanning, you can achieve natural-looking results perfectly matched to your skin tone in just one visit. Palm Beach Tan features Mystic Kyss, Mystic Tan, VersaSpa and VersaPro spray tanning booths.
Learn more about our different Sunless Premier Rewards benefits
Membership
Sunless Diamond EFT
$79.95
Unlimited
Sunless Platinum EFT
$59.95
Unlimited
Sunless Gold EFT
$39.95
Unlimited
2-Pack Pricing
$50
Diamond
$60
$40
Platinum
$50
$30
Gold
$40
Sessions expire 45 days from purchase
Single Sessions
$30
VersaPro
$35
$15
Versa/Mystic
$20
Sessions expire 45 days from purchase
PBT® One™ Memberships
When you simply want tanning at a great price, then PBT One is for you. Choose between Sun or Spray tan for just $14.95 per month with ultra-modern equipment and expert advice from our certified pros. Everything you need. Nothing you don't.
SUNBED
TANNING
Unlimited Level 1 sunbed tanning
Preferred pricing on upgrade sessions
SPRAY
TANNING
One spray tan per month
Preferred pricing on additional sessions
Reviews From Our Customers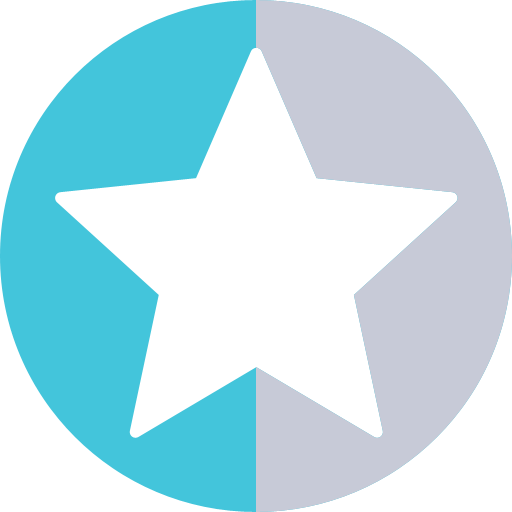 - 41 Reviews
February 19, 2019





The pricing structure is confusing. Discounts if you do one thing but not another, first month full price then prorated, which makes no sense. And the cancellation process seems like it's going to be a headache. I almost walked out because it I know I'm setting myself up for frustration. Why does it have to be membership based without paying significantly more. This doesn't need to be complicated, why make it so? I seemed to be the only person there. Perhaps simplifying the process and lowering costs could bring in more customers instead of having an empty shop. The positive was the counter person was friendly and everything was clean.
January 31, 2019





efficient & convenient
January 12, 2019





January 11, 2019





brand new to tanning beds. both visits were good. each time the ladies were helpful
January 5, 2019





July 18, 2018





July 9, 2018





Everyone is always so nice and your tanning salons are soooooooooooooo clean!!! Thanks for everything!!!
May 25, 2018





April 17, 2018





March 31, 2018





Clean and tidy! Friendly and knowledgeable staff!
February 23, 2018





February 10, 2018





My mystic tan felt great, however, I was so disappointed that Chelsea is no longer with you. She kept your salon spotless & was so helpful, friendly & a pleasure to see every time I came in for a tan. It was always great but I guess hearing that Chelsea was gone just upset me & made me feel sad. It seemed so sudden. I guess I wish she would have told me she was leaving. She definitely will be missed.
January 30, 2018





I feel like the company doesn't give "rewards" or even upgrades like before. Thank is why I gave a average rate.
January 9, 2018





December 14, 2017





Great staff, great service, clean and tidy premises.
November 8, 2017





Clean location with friendly staff. Sami is wonderful and very thoughtful.
October 30, 2017





Always clean. Staff is friendly.
October 23, 2017





Every time I visit my location in Creatwood MO I receive excellent service and advice and am greeted with friendly faces.
October 12, 2017





Clean no wait friendly
September 28, 2017





Great
September 25, 2017





I had trouble with a purchased product, twice, and both times the staff was super helpful and nice.
September 5, 2017





Your store manager Chelsea at the Crestwood location is absolutely AMAZING!!! Always knows what combinations to use to give you the best color
September 2, 2017





Clean facility. Helpful friendly staff
August 15, 2017





The associate was very knowledgeable about the beds and services offered.
July 20, 2017





Wonderful associates. Very knowledgeable!
July 10, 2017





Always clean and the girls remember my name when I come in. Rarely any wait time!
June 28, 2017





Wonderful staff. Clean and well maintained beds! Thank you.
June 12, 2017





At Crestwood location I was shocked to find out it only has 1 level 3 bed should have more thinking about changing places
June 9, 2017





Clean and well maintained rooms, beds and bathrooms. thank you!
May 24, 2017





Friendly staff. Clean and fresh rooms and tanning beds!
May 10, 2017





I wanted to energize myself with a tan membership! Selena was very helpful and professional. Thank you so much!
April 25, 2017





I really like the tesson ferry location as I had to go there for the Versaspa since the watson road location no longer has it. But....now I'm being told they will not have the versaspa at tesson either soon. Where do I go now?? I would have appreciated an email notifying clients of this change to mystic. I guess I will need to find a versaspa package at another business as I do not want the versaspa pro. Please email me on this. Thank you. I do not like mystic tan. Would need to cancel my membership if I cannot stay in current package and use some kind of versaspa spray
April 19, 2017





Great customer service
April 16, 2017





April 2, 2017





I really like the performance of the beds, the accessibility. Staff is courteous and knows what they are doing. I love the specials for upgrades and I take advantage of those from time to time. However, products are overpriced and I get told different costs depending on who is working. I'll will be buying my products online from now on.
March 21, 2017





After visiting fit n tan a few times I can certainly see the difference in customer service. The front desk never quite knows what they are doing. They don't seem properly trained and it takes a long time to get checked in. Almost every single time I come in there is an issue. "Can you tell me again what you'd like" "sorry I need you to re enter your pin for a third time" or "there's an upcharge for that" (when there never was previously) The heater has been out on the Versa spa for months. Was nice to have the heater work at fit n tan. I get that these front desk girls are young but i don't see how they are getting so easily confused. It's getting frustrating.
March 10, 2017





I love Palm Beach tan!
February 15, 2017





Girls are friendly and helpful
January 12, 2017





Employees are always pleasant and helpful.
December 3, 2016





I have a membership at pb but disappointed that I now have to pay for "dark" in the versa spa. My friend goes to fit n tan which does not charge extra for dark. Also disappointed that the heater in the versa spa has not been working for months now. I didn't mind in summer but now that it's cold it's a a bit questionable. Fit n tan also has "spot points" which is nice. Tempted to switch honestly
November 2, 2016





The woman at your store in Crestwood so friendly and helpful. Believe she is a manger in training.