Palm Beach Tan Fenton
Open today until 10:00 pm
Fenton
Our tanning salon in Fenton, MO is dedicated to 100% customer satisfaction and we're excited to help you find your perfect shade. Stop by, meet our certified tanning consultants and learn more about our state-of-the-art sunless spray tanning and sunbed tanning.
https://maps.google.com/maps?address=Palm Beach Tan Fenton,548 Old Smizer Mill Rd., Fenton, MO, 63026&center=38.514809, -90.451051
Special Offers & Coupons
Memberships & Pricing
Premier Rewards® Memberships
Palm Beach Tan Fenton location, offers a variety of convenient sunbed and sunless Premier Rewards memberships. Our Premier Rewards members enjoy exclusive offers, free membership upgrades, cash credits and more! Learn more about Premier Rewards.
Sunless Pricing
With sunless spray tanning, you can achieve natural-looking results perfectly matched to your skin tone in just one visit. Palm Beach Tan features Mystic Kyss, Mystic Tan, VersaSpa and VersaPro spray tanning booths.
Learn more about our different Sunless Premier Rewards benefits
Membership
Sunless Diamond EFT
$79.95
Unlimited
Sunless Platinum EFT
$59.95
Unlimited
Sunless Gold EFT
$39.95
Unlimited
2-Pack Pricing
$50
Diamond
$60
$40
Platinum
$50
$30
Gold
$40
Sessions expire 45 days from purchase
Single Sessions
$30
VersaPro
$35
$15
Versa/Mystic
$20
Sessions expire 45 days from purchase
PBT® One™ Memberships
When you simply want tanning at a great price, then PBT One is for you. Choose between Sun or Spray tan for just $14.95 per month with ultra-modern equipment and expert advice from our certified pros. Everything you need. Nothing you don't.
SUNBED
TANNING
Unlimited Level 1 sunbed tanning
Preferred pricing on upgrade sessions
SPRAY
TANNING
One spray tan per month
Preferred pricing on additional sessions
Reviews From Our Customers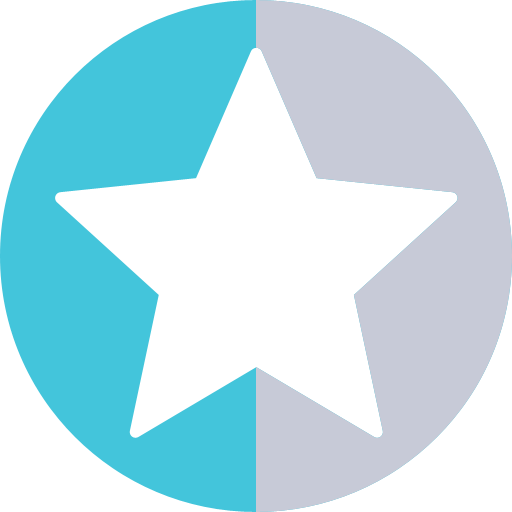 - 294 Reviews
September 10, 2019





Every person behind the counter has made me feel like I was the most important client ever. They are all so halpful and sweet. I was impressed they knew my name so quickly
September 3, 2019





Hotter bulbs with the 20.00 month program would be better.
August 27, 2019





The beds are clean and employee's are nice
August 21, 2019





I love palm Beach tan! You can't beat the price and the customer service is always amazing. I've been to multiple locations and it is the same everywhere I go. Beds are always clean and I hardly ever have to wait. I will never go with another tanning salon!
August 17, 2019





Girls are doing a nice job. Training new girls as well. I wish beds could get some new bulbs feel like beds are not hot. For the time I visit should have better color. I have the package for higher level beds.
August 15, 2019





The staff is all wonderful and pleasant to see when I come in to tan. They are very helpful. Only one thing that could be better is the towels. Alot are worn and tethered.
August 11, 2019





Easy, enjoyable and relaxing!
August 10, 2019





August 7, 2019





Every time which the exception of one I have tanned at your facility the beds have only been ready and cleaned once throughout the whole summer. This has happened when there were four girls just standing behind the counter. With that many girls working and standing behind the counter there should be no reason the beds are not ready and we have to wait.
August 4, 2019





Thoughtful associates and clean surrounding. Thank you!
August 3, 2019





Friendly staff. Store is clean. Product prices are too high. It's disappointing that some of the tanning beds control panels and buttons have not been in full working condition for many months!
August 3, 2019





Staff is friendly and the place clean. Some of the tanning beds button panels have not been in full working conditions for months.
July 25, 2019





Very clean, employees very informative, a little high on cost, would appreciate some offers or suggestions.
July 20, 2019





Very clean and friendly associates!
July 20, 2019





July 15, 2019





I am not sure why but my last visit I was in the bed and after 2 minutes the bed turned off on its own. I had to get dress to go out and tell them to restart the bed.
July 14, 2019





I was there yesterday for a free spray tan that I had on my phone. Did not have an expiration date on it. I had been out of state. They would not let me have it. Said that it probably expired. There was no expiration date on it. Wasn't that old. I was pretty upset and told them so. You should put an expiration date on it. Don't leave it to us to assume it expired. Not professional. I still want my free spray tan.
July 13, 2019





Cleaner rooms bugs on the floor lotions on the wall vents cleaned
July 12, 2019





I was with Tan Company ( since 1995) before They were bought by Palm Beach. I've been with Tan Co and Palm Beach for almost 25 years, rarely do I put my membership on hold. I've lost so many reward credits because no one tells you they expire. The staff doesn't offer upgrade deals or alert you of any deals actually. Tanco always did. Bring a member for 25 years brings no benefits. Half the time, staff can't answer questions and refers me to come back when a manager is on duty. Will likely find a new place to tan.
July 11, 2019





Everyone is friendly, service is fast and rooms are clean.
July 11, 2019





Some days when I go in they are very helpful. Then somedays they are just playing around. One girl always alone at the front then 5 minutes later 2 more come from the back after the lobby is full of customers. Then they have to rust around and clean rooms. Went in one night only one girl on staff till closing. With a lobby full of customers. No one should have to walk out at night alone.At least 2 people to close at all times.
July 10, 2019





First, I can't tell you how disappointed I am that Jen left. She was friendly, knowledgeable and how on tops. I spray tan and the last five or so times I've been in the store they have been out of booties, wipes and/or towels. That is a problem as I don't want stained feet or have to walk around with tan lotion/blocker on my feet and hands. Also, the versa spray seems to be having issues as a few times I've been unable to use it. I'm not complaining. Just sharing information with you.
July 9, 2019





July 8, 2019





The girls are very friendly and professional If I asked a question they are very helpful and answering the best they can. They explained to me about the best lotion u have on sale this month. I loved your location
July 1, 2019





The majority of the staff is wonderful, especially Amy. She is very friendly and helpful. I love walking in and seeing her smiling face. However, I have noticed at times that when there is someone else there besides Amy (I cannot remember her name), the spray tan booths do not seem clean (booth does not feel wiped down (there is always water on the floor and the only towel in the room is the one that you can step on after spraying, but it seems dirty as you can see the sprayed foot print of a person prior to you on the towel)) and lately there are no towels in the room to use after the spray to dry off (or they are torn, ripped and shredding).
June 26, 2019





Excellent package deals, Staff is friendly and knowledgeable. Clean place , which makes a big deal for me. I give 5 stars!
June 25, 2019





The ladies are always so friendly and helpful!
June 25, 2019





Staff is very nice & knowledgeable. Place is clean and neat which is excellent, as busy as it gets.
June 25, 2019





Nice clean store, staff is super friendly
June 24, 2019





Always a pleasure. Everyone very friendly.
June 21, 2019





June 18, 2019





Always my happy place.
June 17, 2019





Every individual I have interfaced with at the salon in Fenton MO. has been very polite and professional
June 13, 2019





Good visits
June 11, 2019





Experience had always been a pleasant one. Ladies at the front desk are very professional, kind and well knowledgeable of products, beds, sprays and as well of protection. Lovely place to tan, quite, clean and just relaxing atmosphere makes you really enjoy your time tanning... the staff is just a whole around great team who work together when there is a rush, they are very polite and well mannered, they make sure you enjoyed your time and ensure the best care was given to you
June 10, 2019





The girls are always so helpful and kind. The girls are Mallory, Kristina, Lexi and Alyse. Good customer service and know the answer to my question.
June 10, 2019





There is not one single complaint except that I can't wait exactly 24 hours and that makes me want to change places. Everything else is so unbelievably perfect
June 9, 2019





I love bed 15 it's the reason I keep my membership
June 9, 2019





June 6, 2019





Excellent staff. Awesome early hours for people before work and late hours for people who want to tan after work.
June 5, 2019





May 16, 2019





I think when people pay 20.00 monthly they should be awarded also- I see a lot of free tanning for a week for people and spray tan for 10.00 specials... I think monthly tanners souls be awarded with upgrades periodically also.
May 16, 2019





The best beds are at Fenton
May 15, 2019





May 14, 2019





Great place to tan. Expensive, though.
May 12, 2019





Great service and friendly staff
May 11, 2019





May 9, 2019





Everyone is always friendly and very helpful I enjoy my visit s
May 7, 2019





May 6, 2019





May 3, 2019





I have asked for help in getting my text messages for my tan time. When I text the word to the number, it tells me it does not work and to see an associate. I did, but no one could help me. They said they would check on it, but that was last week. I haven't heard anything back
May 1, 2019





The bed are amazing all the workers are so nice and kind!!!
May 1, 2019





April 30, 2019





Staff is always friendly and the stores are always clean
April 30, 2019





Palm beach is awesome wish u all did package deals more on tanning and products more often like a bogo
April 29, 2019





Everytime I come in, I'm taken care of no matter what level I'm there for.
April 29, 2019





Staff is always super pleasant and helpful. I feel like they always try to get us in quickly. I never wait more than a few minutes if it's a busy time.
April 29, 2019





Just super expensive.
April 29, 2019





Friendly staff- Clean facilities!
April 25, 2019





Very clean and the girls were very knowledgeable, a great help. I would recommend this place
April 23, 2019





April 19, 2019





The Manchester MO location - Nice employees' always smiling, love the thicker head pillows in the beds vs. The plastic clear ones that are in the Fenton salon. And it's very clean. Look forward to tanning there.
April 19, 2019





Everyone is very nice and helpful. The new 24 hour rule does present problems sometimes because of my work schedule. I have also tried to get the text messages to inform me when my next available time will be, but it will not allow me to access. I know that when I go in, I must give my last name and then enter my pin. can you not figure out a way to allow the pin number to be the way we check in? It just seems that would be easier than always needing to give your last name, then your first, then enter your pin. It sure would cut down on steps
April 19, 2019





Always a helpful and friendly staff.
April 18, 2019





It was nice and clean my attendance was Very pleasant and I love bed 15. The only problem is the cost compared to how much I go
April 16, 2019





April 15, 2019





Very friendly and informative person who helped me get set up to tan
April 13, 2019





Good
April 3, 2019





April 3, 2019





Girl behind counter was very nice and quick. Place was clean.
April 2, 2019





April 2, 2019





Love this place! Staff is very friendly and well educated about all the products available and what's best for me. Place is also very clean. Thank you for making my visits a pleasant one.
April 2, 2019





They are always so sweet and personable
April 2, 2019





I think your over all cleanliness of the store could be improved. It seems very disorganized and less clean than other PBT facilities that I have been to.
March 28, 2019





My customer service rep. Kaelynn was very helpful on helping me pick out the perfect package for me. I love the cleanliness of the salon.
March 28, 2019





Always friendly and very helpful
March 28, 2019





The girls are always very helpful. Make you feel very welcome.
March 27, 2019





Always super clean and everyone is so friendly and helpful! Great experience every time!
March 27, 2019





Great service!
March 22, 2019





March 21, 2019





Love the managers at Fenton MO salon by dierburgs best place to tan
March 13, 2019





The girls are always so pleasant to greet and direct you. The rooms are always very clean and usually there is no wait!
March 12, 2019





Everyone is always so friendly.
March 12, 2019





I work with Kaelynn at the Fenton store she was very helpful. She really knows her stuff. I was kinda feeling uncertain about what would work for me. But she got me set up I am very happy with my decision.
March 11, 2019





Very polite service clean salon
February 28, 2019





February 28, 2019





Love the personnel. Always helpful and friendly. Especially Alyce and Alana. They always look beautiful and help with questions.
February 28, 2019





The Fenton store is the best of all and the sweetest employees
February 27, 2019





February 24, 2019





I recieved good advice and Everyone was very helpful.
February 23, 2019





Great friendly staff.
February 20, 2019





Staff is so much better. Love Jen! She's personable and very knowledgeable. Last night when I went in there were no facial wipes and I use those to wipe the cream off my hands after I spray tan. The two weeks before that they were out of nose filters.
February 14, 2019





Good help and very clean
February 8, 2019





the employees are always friendly yet professional, store is always clean
February 8, 2019





February 7, 2019





Friendly, clean!
February 4, 2019





February 1, 2019





Staff is great
February 1, 2019





Well I was told after not being in for 3 months that I had a 53.00 charge for a month missed and a missed payment penalty and it had to be paid. Confused since I had payed the next 2 months and had not heard anything about this..... Just wondering.
January 30, 2019





Good. Experience
January 30, 2019





You need to have more upgrades for a period of time like you used to do. Also, you need to put a back cover on the security camera that is outside of the second bed. I assume it's pointing at the door but there is no way for me to look and tell it's not pointing into the tanning area
January 21, 2019





No complaints only compliments. I love Jen (petite, redhed, mid 30's) and a young gal who's name escapes me (dark complexion, black hair and just gorgeous). They remember my name and use it, are friendly and extremely helpful.
January 20, 2019





Warm and relaxing
January 7, 2019





December 28, 2018





Good location excellent staff
December 27, 2018





Experience was good as usual.
December 21, 2018





December 19, 2018





Always a great experience. Friendly staff and usually no wait time.
December 9, 2018





December 5, 2018





Excellent staff! Super friendly- clean salons!
December 5, 2018
Compliment
Very please with all your staff that I have encountered. Fast, friendly and efficient.
August 14, 2018





Friendly PERSONABLE
July 12, 2018





Staff is always super nice. Was a little disappointed with my beds ge last 2 visits though, the misters weren't working ?
June 11, 2018





I still am having trouble singing up for my pbt it is saying I am not a member, I've asked twice at the salon and they cannot figure it out, can anyone help me with this issue, its also saying I don't have an email for my account which as you can see I do if you are sending me emails
June 10, 2018





Love coming there, everyone is super nice !!
June 6, 2018





Associates are always kind and the service is always above and beyond. Stores are always clean
May 16, 2018





I have never had success tanning before. I hadn't been to a tanning salon for almost 10 years and I honestly thought I couldn't tan. I started slow and have a great color already!
April 25, 2018





Love all the employees staff are always nice
April 23, 2018





It was a nice experience. I had to change my name and address and update my billing information due to my recent divorce. The staff was wonderful as always and helped me get these items done efficiently and quickly. Then she picked out a great lotion for me and the results I wanted to achieve.
April 19, 2018





April 15, 2018





All of the ladies working there have always been very nice and very helpful! Thank you for that! ?
April 15, 2018





April 14, 2018





Great staff and Customer service. The employees are always helpful and knowledgeable and are willing to answer any questions or concerns.
April 14, 2018





Friendly and courteous
April 14, 2018





need another entry level tanning bed was promised this last by the manager of course he told us other things that weren't true like the old company better.
April 14, 2018





Friendly personnel, decent pricing, clean beds and good hours.
April 11, 2018





Abby was great and very helpful!
April 10, 2018





Exceptional customer service
April 9, 2018





April 7, 2018





Asked several questions of Alena. She is very knowledgeable, helpful, and friendly. Salon is always very clean and associates always friendly.
April 7, 2018





Very helpful staff
March 30, 2018





The employees are very kind and give their attention to the client they are helping.
March 24, 2018





I love my Fenton Palm Beach. Friendly and very helpful employees.
March 23, 2018





March 21, 2018





It is always good when I go in to Tan but the turnover with employees high. I would live to see more familiar associates. I get to know them and then they are gone..but all associates are very respectful and nice.
March 14, 2018





The employees are not very friendly
March 13, 2018





March 8, 2018





Very informative, looking out and protecting my skin tone when I really didn't know what I was wanting.
March 5, 2018





Staff is always so helpful!
March 3, 2018





Always friendly helpful people. Wish when it's buy one get one on the upgrades you didn't have to use them on consecutive days. Would buy more upgrades if this wasn't a requirement.
March 2, 2018





March 1, 2018





I have the lowest memership... but you never offer upgrages... 10 for $50 or $60... you want me to spend another $20 in membership to be eligible.. THAT STINKS!!!!!!!!
February 25, 2018





Always courteous
February 23, 2018





February 23, 2018





The staff is always welcoming. Any time I have a question they are very good about making sure i am take care of.
February 13, 2018





Keep the floor clean
February 12, 2018





I love my Palm Beach, The employers are awesome.
February 11, 2018





February 8, 2018





February 3, 2018





Everyone is always friendly. Usually don't have to wait unless someone is not at the front desk. Just seems overpriced
January 30, 2018





January 30, 2018





The Staff are always helpful, friendly, and knowledgeable. But, I do feel the cost of tanning and upgrading tans should be more reasonable.
January 27, 2018





Everyone is very friendly and informative
January 25, 2018





January 24, 2018





yesterday I went in and requested bed 15 she never told me the bulbs were really old charged me 11.00 upgrade. I found out the bulbs have not been changed since before September 2017. it makes me mad that she knew they were old and had several complaints and still took my money for upgrade. I would like to know if Palm Beach tends to replace the bulbs.
January 4, 2018





Just a 7 minute session. The Manager was VERY helpful !
December 29, 2017





Helpful, patient staff
December 29, 2017





Store is always clean and staff prompt and friendly
December 27, 2017





Clean, efficient, friendly and excellent beds. Love going here!
December 21, 2017





Great experience except the person working the desk told me the $19/month would really be closer to $23/ month. Im being charged $29....Really? $30/ month for tanning! Im just really disappointed. Otherwise the service is great, clean, friendly people, and they're not pushy with making a sale.
December 20, 2017





Great! Everyone is so helpful and friendly. Rooms are cleaned and ready to go all the time.
December 16, 2017





My experience was 100% great! The PBT employee that was there at the time answered my questions swiftly and was friendly throughout the entire communication. That is what keeps me always coming back!
November 30, 2017





Friendly, courteous
November 26, 2017





Love this place! Its clean, inviting and excellent beds.
November 11, 2017





I have been going to the Olive location and the girls there are great. Always helpful and offering different specials and deals. Salon is always clean.
November 7, 2017





Great
November 2, 2017





October 27, 2017





October 10, 2017





Always a great visit no matter what location.
October 6, 2017





Was able to use the mystic once without unfreezing my account. Very convenient and a good price.
September 21, 2017





Always a great visit
September 20, 2017





The customer service is outstanding. However I have gone from tanning to spray tanning. The results are inconsistent and never meet my expectations.
September 18, 2017





September 16, 2017





Super helpful, knowledgeable and friendly
August 25, 2017





Everyone is always friendly and helpful. And I'm always greeted with a smile no matter how early or late I show up.
August 24, 2017





everyone is great, the place is always clean. the only thing that I would mention is my bed 15, it is to spray water but seems every time I get in it has a message on the screen that the water reserve is full and don't get the enjoyment. I always tell the girls working when I leave ?
August 14, 2017





Sierra was great she fixed my account for me
August 14, 2017





I miss seeing all the familiar faces that new me. Also I miss the variety of products Im familiar with. Im happy with AUSTRALIAN gold products and all the sunless products I used is no longer available I have been a cusyomer here a long time.
August 14, 2017





Awesome as always
August 10, 2017





I love the fact that there are so many locations. I travel all over the state and have the convenience of tanning at many locations.
August 9, 2017





everyone is nice & the place is clean
August 3, 2017





Always a good experience.
July 30, 2017





Perfect
July 22, 2017





The lady helping me was great! She new her products and beds and was helpful in helping me to choose a lotion that I absolutely love! There has been a bed of my choice available on all my visits thus far and I'm in the bed to tan in a matter of minutes
July 17, 2017





Friendly service and clean facility-love to tan at Palm Beach.
July 13, 2017





Always awesome
July 10, 2017





Everyone is friendly and polite and willing to help, always!
July 6, 2017





The people who work at the salon that I go to are great. They're always friendly and helpful. I wish I could give you a 4+. The only think that I don't like is that there isn't a stand-up UV bed at the Fenton location, where I go. I prefer the lay-down beds for comfort, but to eliminate those pesky white spots you get from laying down, a stand-up tan every several times really is required. Otherwise, I would give you 5 stars.
July 1, 2017





June 30, 2017





Always great!
June 24, 2017





It was good
June 22, 2017





June 22, 2017





I only rate this a 3 stars because of the experience last night. I did a Mystic Tan and something went wrong with the machine or the solution and it was running down my legs and back. But I would like to say only good stuff about the employees Michael and dark haired girl working with him. They both were very apologetic and got me wet towels. We sprayed a second time and the solution worked. However I have splotches on my arms. I am hoping makeup will cover this up. Again I was very pleased with the customer service I received from the employees at this store. They were so helpful with anything I needed. That I would give a five star.
June 22, 2017





It's always an escape from the daily stressed to walk into my Fenton Palm Beach Tan. I love that when I walk in they know who I am, I'm checked in quick, into the tanning bed quick, and then my escape from reality begins. No more stress, worries, and body aches. The bed takes away my body pain!!
June 17, 2017





Would like more buy up opportunities sent via email
June 14, 2017





Everyone is always so kind and friendly
June 14, 2017





June 7, 2017





Great advice on what lotions to use
June 5, 2017





Very polite and friendly personal. If u ask them what is the best way to go they will give there opinion. Heidi is very sweet and caring person.
June 5, 2017





June 3, 2017





June 3, 2017





Friendly
June 2, 2017





June 1, 2017





The employees are very sweet an always smile they are very helpful
May 31, 2017





Every time I go there to tan which is a lot !! Everyone there is awesome .. The bed cleaners , the front desk especially cute Heidi. Y'all are doing a awesome job
May 31, 2017





Love this place !!! Heidi makes me want to come and tan she is a delight to work with !!!
May 31, 2017





I love tanning here. Heidi is amazing, very helpful.
May 31, 2017





Oops forgot to say that Heidi makes the place !! She is so kind and helpful with any of my tanning needs ! Top shelf place
May 31, 2017





I love when I walk in to tan and everyone knows who I am, especially Heidi, she is so sweet really cares about the clients as well as the employees . She is always offering advice on what bed and what lotions to use . Her style, her passion makes the experience wonderful!!! Love the staff at the Fenton location..
May 31, 2017





Staff is great , cleanest tanning salon I have ever been in ! Best beds in the area ! Always have a smile and treat me great !
May 31, 2017





Love the maximizer beds !! The Staff in Fenton (Elizabeth and Heidi) are always nice and answer all my questions before buying a Membership !!
May 29, 2017





Staff should have better training ,use COMMON sense,and be more customer service oriented.
May 28, 2017





The only issue i have is having to wait for a level 1 bed when there are multiple beds open for use. Its dissatisfying to have to wait when there are so many beds available.
May 26, 2017





I was using the Fenton location for a while but ever since Alana got promoted to District Manager and is no longer General Manager at that location I have stopped going to that one. Alana was always a friendly face, knew me by name, was very helpful with recommendations and you can tell was just a major asset to the store. I'm happy for her that she got promoted because it was very well deserved but I wish there were more employees like her there. The staff at Fenton are very judgmental and not very professional. There have been numerous occasions where I've been sitting in the waiting area and I've heard the staff speaking poorly of some of the members. A few weeks ago I began going to the location off Telegraph and although it's smaller the staff is way more friendly and helpful. The first time I went in there, I believe her name is Emily, was working and she was very friendly and out going. Unless I absolutely have to I probably won't be going back to the Fenton location which is unfortunate because it's closer to my work so I can swing by there either on my way to or coming home from work. Overall, I'm satisfied with the services just wish some of the staff was a bit friendlier.
May 24, 2017





I enjoyed the professional environment.
May 23, 2017





Little pricey for a person who tans once a week to spend $80 a month
May 23, 2017





I have found all the people that work there very friendly and willing to answer question. I wish i would have asked the first time i did a mystic tan what lotion on the shelf was for as i lather my body with it only to find out last night its to keep your hands and feet from staining ut oh.now i know why i haven't been getting a dark tan.
May 22, 2017





The team member said you can't buy a number of upgrade tans. Not sure why this isn't possible!
May 17, 2017





Wanting to know how things work since the change over from Tan Co. Was not happy with the new pricing. Taled with Sydney and she was helpful and nice. Michael the assistant- was off clock and helped me and my husband to understand the bill and the way things worked. He then stayed until i was done! He made sure we were taken care of and very helpful. Awesome crew at this store!! Thank you Michael and Sydney!!!
May 11, 2017





Heidi the manager at your Fenton location is very customer oriented. This was my first visit, she walked me through every bed and my options. Very pleasant experience and very professional.
May 11, 2017





Very friendly staff. Memberships and products are expensive! I would have given a higher rating but on my 2nd visit the my face got "sunburned" even with the intensity turned on low. Also, I need longer before the bed is turned on so that I have time to apply bronzing lotion, face moisturizer and nail protectors. Clean facility.
May 9, 2017





Great people didn't like the bed I was in it just shot off and I still had time
May 6, 2017





There are certain expectations when one is paying $100 a month for tanning. First, the floors in the rooms should be clean. One is undressing and standing barefooted. I prefer NOT to see dust balls and dirt. Second, the hand towels should not be ragged and dingy. Third, one should not have to stand and wait while new people are registering. Just a suggestion, there are always two people working. Would it not be possible to have one station, right side register do all the new registration. This would allow the left side register to continually check in your current clients. It would mean those registering would have to wait for a few minutes, but you would have a steady flow of your members. The crew you have working are all very personable young people. They are always smiling and pleasant. Very nice to see when one walks in your front door!
May 1, 2017





Beds are always clean and employees are always friendly!
April 28, 2017





CONS: The lotion/skin care line is extremely over priced. I can purchase the same lotions else where for half the cost. The price for an upgrade bed is over priced. The email/in-store offers really aren't that great of cost saving to entice me. Some of the buttons on some of the beds do not work properly or at all. PROS: The Fenton, MO location is generally clean & the staff is friendly. The tanning beds are relatively new. Reduce your prices & bring back the specials that TanCo used to offer, like buy a tan package get a tan package free.
April 27, 2017





There is always room for improvement. I've just recently unfroze my account and have only tanned 3 times. First time back was not good. I told the girl it was my first time back and she put me in a bad that was way too hot. I was put in there for six minutes but barely made it to three. I let her know when I came out and she said she would give me credit for 13 she said she would give me credit for that tan. Since then I have been going to the same level that I like when I was tanning last year. I really like the manager at this location. She was an assistant manager last year. Very knowledgeable friendly and helpful.
April 26, 2017





April 25, 2017





Everyone is so friendly and helpful. Only negative is prices are higher than Tanco was. Tanco had really good specials--buy one package (either $50 $100 or $200) and get another of same value for $5. And the upgrades were only $8 while upgrades now are $11.
April 25, 2017





I'm not impressed with your tan packages. Buy 2 get 1 free. It is not as good as the ones from TanCo or The Tan Company offered. I have been a member for a long time, makes me wonder if I wish to continue my membership!
April 21, 2017





I'll be honest the first time I came in it was not a great experience. I didn't get goggles, didn't have membership explained and didn't have the any instructions on how to use the bed. I had gotten referred so I had 4 free tans to try Palm Beach out. On my 3rd tan Heidi (General Manager at the Fenton, MO location) was working and I told her I was going to go ahead and join. When asking me questions she realized I hadn't been given any information on first visit and apologized several times. She was very kind and helpful and went above and beyond to make sure I had a good experience that day.
April 20, 2017





Finally getting a little better color with your up grade bed. Don't care for your 24 hr rule . Over all your employee's are very good, and it's always very clean .
April 15, 2017





Every experience with PBT is great. I love the personal attention I get. They can track what I did at my last appointment so that I know if I want to do the same, or something different. And the employees are remembering me when I come in!!!
April 15, 2017





The manager really took her time explaining the colors for the mystic spray tan and I loved the results!! The salon is very clean, updated and very welcoming. I can't wait to come back.
April 14, 2017





I know I purchased the least expensive package, but often times i am told i have to wait because the only bed they have at my level is occupied. Meanwhile there are numerous upper level beds available, but im made to wait. I dont need this tanning and my time is valuable. Id prefer to be given a complimentary upgrade instead of repeated dissatisfaction.
April 13, 2017





Pleasant employees and always helpful. Homey and comfortable atmosphere. Beds are CLEAN ?. This Fenton location is the best.
April 13, 2017





Your tanning lotions are to high. Amazon has the same for kess
April 12, 2017





I think two level one beds for those who do the 20.00 a month would be much better so we don't have a wait. I'm very busy so waiting for a bed is time consuming- other than that the service is amazing your staff is exceptional in kindness and service.
April 12, 2017





Love this salon and location. As far as upgrading anything, some doors seem to need new locks and mirrors in the rooms would be nice.
April 12, 2017





April 11, 2017





Staff is very friendly and knowledgeable. Clean and well maintained!!! Best tan I've ever had!!!
April 11, 2017





Everyone is always nice. Like to know when there are specials for me more
April 11, 2017





April 6, 2017





The staff is very friendly and courteous. They are knowledgeable and eager to educate you on the facilities. Very much enjoy my visits :)
April 5, 2017





April 3, 2017





Best spray tan I have ever had!!
March 30, 2017





The young people working were each extremely friendly. They shared lots of smiles and made small talk while I was waiting for the bed. The facility was clean. I didn't mind standing on the floor with barefeet!
March 29, 2017





Friendly and knowledgeable about beds and products.
March 28, 2017





March 27, 2017





Everything is always wonderful including the staff!
March 26, 2017





The staff at Fenton is fabulous, especially Heidi the GM!
March 24, 2017





Heidi is a great asset to your company.
March 23, 2017





Just to let you know that Heidi took the time to explain the different types of beds and packages!! The store is very clean and the rest of the personal your very nice and all had smiles!! I'am so glad that this is my new go to place for tanning!!
March 23, 2017





Everyone is so friendly and helpful. One girl asked a customer she was explaining how the system works if she would mind if she signed me in so I didn't have to wait thru the whole explanation. The other customer was ok with it and I really appreciated it.
March 23, 2017





I've been tanning at the Fenton, MO location for many years, way back when it was originally The Tan Company. It's usually clean, well maintained & the tanning beds are newer. Most of the staff, Heidi & Alaina especially, are courteous & helpful. But I don't like the new line of lotions carried in this store & they are extremely over priced. Because of the high price I'm forced to buy my tanning lotions elsewhere.
March 21, 2017





It was a pleasant experience. Everyone was very helpful.
March 20, 2017





Everyone is super friendly the only issue is the packages are too expensive
March 20, 2017





March 19, 2017





Every time I come to tan I always feel welcomed by the staff - plus the entire store is well kept/clean which is phenomenal (I've been to a few that were not and let me tell you, it was an easy decision not to go back). Also, the staff keeps me up to date on the latest products, specials, and deals going on and are overall super helpful.
March 17, 2017





Friendly staff
March 9, 2017





Pleasant and friendly. Clean
March 8, 2017





Best tanning beds ! And best staff
March 2, 2017





Prices are very high. I go there at least twice a week and none of the girls remember my name. At the old tanning place they knew who I was and what I wanted as soon as I walked in.
March 2, 2017





March 2, 2017





March 1, 2017





Each time I am there, the staff is very helpful and friendly. The only thing that I would like to see is the ability to pay per tan as Tanco used to have. My husband and I both tan there and may find another tanning salon as we do not want per month or memberships.
February 27, 2017





Staff is so nice and rooms are clean
February 27, 2017





the spray tans seem to not keep the color
February 25, 2017





February 22, 2017





slow standard pkg need more beds for plan upgrade bulbs
February 22, 2017





Everyone is so friendly and love the specials you email.
February 21, 2017





February 20, 2017





I do like pbt, but I find it quite expensive!
February 17, 2017





Prices have went way up since the company took over, they are actually really too expensive, I have been tanning with pacific beach for over 5 years and use to love buying just a week at a time and now I can't even do that, lower prices please, the staff is great and I love the beds but really can't afford it anymore
February 15, 2017





Shannon is awesome and very helpful.
February 15, 2017





Friendly staff. Always neat and clean. Could be a little longer then 12 min. but.....rules and regs.
February 7, 2017





Love the Fenton facility!
January 29, 2017





Thank you for the all the kindness! :)
January 24, 2017





Very clean salon Very nice staff
January 19, 2017





Heidi and her trainee were SUPER FRIENDLY and super quick getting in the bed! Enjoyed my tan!!!
January 17, 2017





The consultant who signed me up for my membership was super friendly and charismatic! She was very helpful in finding me the perfect package and perfect lotion. I love the Turbo plus beds!
January 13, 2017





Many changes over the years since starting here.But this crew is the best. Keep up the good work. Also i like the idea of promoting from within your organization.
January 7, 2017





So clean, and great walk through from cydney.
January 4, 2017





Everyone is kind and always fast to get me into a bed. Would prefewr less expensive prices for packages and tanning lotions, though. $120 is a bit much for lotion!!!
January 1, 2017





Staff patient and knowledgeable
January 1, 2017





December 1, 2016





November 13, 2016





Helpful and pleasant...
November 12, 2016





Great people that work there. Other than a few hiccups things were fixed quickly
November 9, 2016





Everything is great. Always clean and friendly.
November 8, 2016





The membership prices are pretty high every month for the competition tanning beds. I'm not someone who would tan everyday unless I'm getting ready to go on a vacation. Which is why I'm tanning now. So, keeping up a membership is unlikely. I will either cancel it completely or freeze the membership for months at a time. On a positive note, the staff is very friendly and helpful.
November 2, 2016





I really like mikley
November 1, 2016





Alana Eggleston was extremely professional in helping pick the best package for me. She is always very friendly and pleasant every time I am in there.
October 29, 2016





Just started tanning here about a month ago and absolutely love it (I was sent over from Pacific Beach). I have to admit I was skeptical at first because it was pretty different than PB with the beds and membership/package pricing, but I ended up loving it! All the girls are so nice and extremely helpful!
October 27, 2016