Palm Beach Tan St. Louis
Shrewsbury
Our tanning salon in St. Louis, MO is dedicated to 100% customer satisfaction and we're excited to help you find your perfect shade. Stop by, meet our certified tanning consultants and learn more about our state-of-the-art sunless spray tanning and sunbed tanning.
https://maps.google.com/maps?address=Palm Beach Tan Shrewsbury,5605 Hampton Ave, St. Louis, MO, 63109&center=38.5804692, -90.2938444
Special Offers & Coupons
Memberships & Pricing
Premier Rewards® Memberships
Palm Beach Tan St. Louis location, offers a variety of convenient sunbed and sunless Premier Rewards memberships. Our Premier Rewards members enjoy exclusive offers, free membership upgrades, cash credits and more! Learn more about Premier Rewards.
Sunless Pricing
With sunless spray tanning, you can achieve natural-looking results perfectly matched to your skin tone in just one visit. Palm Beach Tan features Mystic Kyss, Mystic Tan, VersaSpa and VersaPro spray tanning booths.
Learn more about our different Sunless Premier Rewards benefits
Membership
Sunless Diamond EFT
$79.95
Unlimited
Sunless Platinum EFT
$59.95
Unlimited
Sunless Gold EFT
$39.95
Unlimited
2-Pack Pricing
$50
Diamond
$60
$40
Platinum
$50
$30
Gold
$40
Sessions expire 45 days from purchase
Single Sessions
$30
VersaPro
$35
$15
Versa/Mystic
$20
Sessions expire 45 days from purchase
PBT® One™ Memberships
When you simply want tanning at a great price, then PBT One is for you. Choose between Sun or Spray tan for just $14.95 per month with ultra-modern equipment and expert advice from our certified pros. Everything you need. Nothing you don't.
SUNBED
TANNING
Unlimited Level 1 sunbed tanning
Preferred pricing on upgrade sessions
SPRAY
TANNING
One spray tan per month
Preferred pricing on additional sessions
Reviews From Our Customers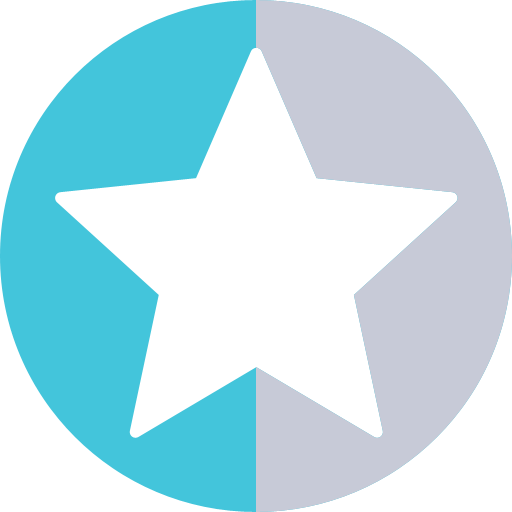 - 129 Reviews
March 21, 2019





March 19, 2019





Attentive and friendly
March 15, 2019





March 11, 2019





Wonderful
March 7, 2019





My tech was very knowledgeable and very personable.
March 6, 2019





Honestly it would have been a great, but the floor was so dirty in the booth that is grossed me out!
March 5, 2019





Thank you for having the $1 upgrade this week.
March 4, 2019





Every experience has been a good one there. All the employees are super helpful and really take the time to help me with my questions.
February 18, 2019





February 16, 2019





I really like the Hampton store and all of the employees that work there,
February 15, 2019





I think the lamps in the beds need to be changed more often! I've noticed a big difference since the changeover from Tanco
February 7, 2019





February 3, 2019





Always great
February 3, 2019





January 31, 2019





January 30, 2019





Great
January 29, 2019





It's usually great but today I failed to notice in time I didn't have a headrest. Kinda hard but it was still great
January 29, 2019





The girls were great, so helpful.
January 29, 2019





Excellent!
January 26, 2019





January 19, 2019





I work in Clayton and started going to that location. The workers are super friendly.
January 18, 2019





good, I'm in an out in less than 20 minutes. Wish there was an exercise program like that!
January 15, 2019





Everything was great, as always with my experience at your store. But you guys send too many emails!!!!
January 10, 2019





the staff is always friendly and knowledgeable
January 10, 2019





Very Pleasant Staff
January 10, 2019





The girls are awesome, and make me feel like it's my "tanning" family the way they look out for deals and offers for me. Love the Hampton location staff, however, I have recently moved and will not be frequenting that location often; please extend my gratitude for the highly commendable service they have offered me, and feel free to share my cell number with them because I would love to stay in touch!
January 1, 2019





December 27, 2018





December 27, 2018





Prompt, friendly, courteous, helpful
December 11, 2018





December 7, 2018





Always is delightful
December 7, 2018





Every time I come in I'm greeted and I get taken care of right away! I never have to wait to tan. And every single person that works there is very friendly and polite! I love your tanning salons! I go back and forth from your Hampton and telegraph locations and both are always pleasant experiences!
October 30, 2018





HAD NEVER BEEN TO THAT LOCATION BEFORE AND IT WAS VERY NICE CLEAN AND FREINDLY
July 23, 2018





The staff is always quick to get me checked in, they are always pleasant and will work to get you the bed you want.
April 22, 2018





very informative and worked to get me the best deal
April 21, 2018





April 14, 2018





Walked in, Hannah knew my preferred bed & got me in right away
April 8, 2018





Pros-the ladies are polite, the facility is clean & updated, good product options, overall good equipment Cons-my favorite bed has been broken for what seems like months, it is the reason I go to this location. Every time I ask about it I'm told they are "trying to fix it" but it has been several months & im contemplating going somewhere else to see if they have a similar bed that is available. Otherwise, I would say I'm happy with the company, but what is the point of staying if they don't have the bed I want as an option?
April 6, 2018





A wonderful staff and a wonderful tan!
March 30, 2018





Hannah explained my husband's membership so that I could understand it
March 21, 2018





Haven't used a tanning bed for over 20 years so interesting to see how they have changed & advanced. So far, my experience at Palm Beach Tan has been great.
March 18, 2018





Fast, attentive and excellent service
March 15, 2018





Very kind and knowledgeable.
March 13, 2018





The team member that helped my fiancé and I was amazing! Super informative and very knowledgeable. We are trying to get ready for our wedding and she got us set up with the best deal! Thanks!
March 12, 2018





I love you manager! She's amazing!
March 12, 2018





Your a little pricey and don't offer upgrades as often as tan Co did
March 1, 2018





Everyone was very helpful
March 1, 2018





Always a friendly staff! I love the manager as she always helps me choose the correct beds each visit to get the best tan and maintain it. There is only one thing I don't like is the 24 hour policy for tanning! I recently took a trip to Mexico and wanted to have a great tan when arriving! I tanned at 4:00 two days before I left. The next day I came back at 3:00 and was not able to tan the last day before leaving. I needed to get home and pack and could not come pack an hour later. Thank you, Gregory Smith
March 1, 2018





The girls are alway sweet and always in the job to sell lotions
February 25, 2018





The ladies in there helped me purchase a new lotion and suggested the platinum set since I have tattoos. Very pleased
February 4, 2018





MUCH IMPROVED!! It was really touch and go for us for a while...the floors were filthy...I hated to take my shoes off! We had considered cancelling our membership. Hannah saved the day! I had mentioned dirty floors to others but nothing was ever done. Hannah sees that all areas are kept clean and in good running order. Everyone there is personable, professional and always helpful. Thank you...I think we'll stay a while!
February 2, 2018





Easy to get signed up and learn about lotion and what best fits my needs.
January 31, 2018





The staff is great but it would be nice to have some offers for upgrade beds not the whole package. For part time tanners. I travel a few weeks out of the month so tanning only a few times a month doesn't pay off to upgrade a whole package.
January 25, 2018





I just went in for a spray tan and the girl was so nice and helpful.
January 12, 2018





January 11, 2018





January 10, 2018





Staff is always friendly and the place is so clean, even with all the bad weather.
January 9, 2018





My expierence was amazing. The tanning consultant did an amazing job explaining everything to me and helped me out so much.
January 4, 2018





December 30, 2017





December 21, 2017





I miss the point system st louis tan had
December 18, 2017





December 13, 2017





I go in 4 x a week and they know me by name I mostly see and love Hannah he is very kind and helpful
December 5, 2017





Your staff is always super helpful. The only thing that would make things better was if there were small mirrors in the rooms for applying tooth whitener or lotion.
November 21, 2017





I love Palm Beach everybody there is extremely professional and knowledgeable about all of the products!
November 17, 2017





November 13, 2017





Overall I've never had a bad experience until last weekend when I tanned. I believe it was Meghan who was working. She didn't ask me which level I wanted, just put me in a bed, which I noticed after I got out that the bottom towards the feet end was dirty. Had I noticed before hand I would have addressed it, but she wasn't very welcoming. Other than this I have great experiences.
November 13, 2017





Hannanna was awesome and vert helpful
November 5, 2017





October 25, 2017





Everyone is always friendly
October 22, 2017





I had the best experience on Friday the 20th about 11:45 am one of the nicest employees was working. She was very quick and helpful.
October 19, 2017





Love the Hampton store!
October 16, 2017





October 9, 2017





September 28, 2017





September 12, 2017





Very friendly staff and I'm in and out with no problems
August 29, 2017





There is a different person working every time I go there.
August 9, 2017





August 1, 2017





Erin was very upbeat and provided many options for my lotion purchase.
July 31, 2017





July 16, 2017





July 16, 2017





Staff is very friendly The Establishment very clean good place to go get a tan
June 21, 2017





Great
June 15, 2017





June 10, 2017





Great service and a clean environment
June 5, 2017





love the girls that work there. always so happy
June 1, 2017





Everything was great - especially the staff - at both locations I used. My only complaint - a lamp in the bed I've used for years was burned out. I reported it to the staff and 10 days later it was still not fixed. Luckily, I changed locations, found a new bed I love.
May 27, 2017





The team at y PBT is always very friendly and helpful!
May 20, 2017





Unremarkable as service is always great!
May 11, 2017





May 2, 2017





The check in was very good because I have not tan in awhile and they went over the payment, the lotion and the bed for me.
April 18, 2017





April 17, 2017





I love the people that works there, they are always so happy. I did, however, get an upgrade for my birthday and used the number 4 bed. Thinking that was awesome and I would totally benefit from it. I ended up with NOTHING from it. No tan, no red, no nothing. It was a marvelous bed to lay in, but as excited as I was about upgrading for a day, I cant see how upgrading it worth it.
April 14, 2017





The salon and beds are clean and the staff is friendly.
April 14, 2017





My husband sprays & I use the beds on Hampton, 63109. The employees are wonderful... friendly and knowledgeable. I had stopped my membership last year under Tanco cause I was unhappy with them, but am happy now. The Manager, Emma, is great, too!
April 5, 2017





Friendly staff, clean store, good beds
March 29, 2017





The environment is always fun and friendly and very clean I love going tanning there! If I have questions the girls are always helpful and nice!
March 28, 2017





The level I pay for was out of service, so I was offered a lower bed.
March 26, 2017





Great staff & beds!
March 22, 2017





March 20, 2017





Love tanning at the one on Hampton .. the girls there are way more polite than when it was tan co
March 18, 2017





Nice people and super helpful!
February 26, 2017





The staff seem to be new and inexperienced. The bathroom was disgusting hair in the sink on the floor toilet paper on the floor toilet was brown on the inside.
February 25, 2017





The staff are always friendly and helpful and the variety of "beds" and services are great!
February 22, 2017





Great experience!
February 17, 2017





Great service, friendly people
February 16, 2017





Everyone was so helpful & personable.
February 15, 2017





They are all very friendly just alwAys a great time when we are there
February 7, 2017





As a St. Louis Tan Co member transfer, I am very pleased with the PBT experience, facilities and staff. Everyone has been very helpful and the beds are great. Thanks for making it a great transition.
February 4, 2017





January 30, 2017





Very helpful
January 23, 2017





The workers are all very friendly and helpful.
January 22, 2017





The girls that took care of me were super nice and the place is very clean always and they are always working to make sure you have exactly what you need. I will for sure always tan here as long as I can!
January 13, 2017





Very friendly in and out quickly always cleAn
January 1, 2017





I've been in a thousand times but the girl at the counter asked me a dozen questions. It really wasn't that hard
December 7, 2016





Brittany who works at the Hampton location was extremely helpful. She's a manager in training . Recently this location was Tan Co. I have not tanned in a few months and wanted to freeze my account due to the fact I don't tan a lot during the winter months . She answered all off my questions, I had a lot of questions. Because of her she made my experience hassle free and I walked out with a smile on my face. Thanks again!
December 6, 2016





I feel that the Versa Tan needs to be promoted more. It is a beautiful spray tan and needs to be advertised to the public. More promotions
November 30, 2016





November 28, 2016





Everything goes well wen I am there all the gals are very friendly not a thing to complain about
November 17, 2016





November 12, 2016





thanks for making my tanning session great
November 11, 2016





Clean, staff is polite.
November 11, 2016





I would like for Palm beach tan to install full length mirrors in each room. It would be very helpful, thank you.
November 9, 2016





November 9, 2016





As always, the girls are friendly and have great customer service
November 4, 2016





There is only one thing I am disappointed about and I don't know who is at fault. I have accumulated "points" per visits at Tan Co. and these were not transmitted. Apparently neither companies can resolve this
November 3, 2016





I don't feel there are enough staff working and there is nothing like getting undressed and finding out your bed wasn't set. Had to get dressed again and go out and tell them...twice
October 29, 2016





Everyone is very friendly and makes me feel very comfortable. They are knowledgeable about the tanning beds and products also. It's always a pleasing experience when I go to tan. I would highly recommend this salon.
October 28, 2016





desk person was friendly on both my arrival and departure. I appreciate feeling like I was not an imposition as there have been many times I've been left to feel that way while visiting this salon