Palm Beach Tan St. Louis
Tesson
Our tanning salon in St. Louis, MO is dedicated to 100% customer satisfaction and we're excited to help you find your perfect shade. Stop by, meet our certified tanning consultants and learn more about our state-of-the-art sunless spray tanning and sunbed tanning.
https://maps.google.com/maps?address=Palm Beach Tan Tesson,9932 Kennerly Rd, St. Louis, MO, 63128&center=38.5069277, -90.3750269
Special Offers & Coupons
Memberships & Pricing
Premier Rewards® Memberships
Palm Beach Tan St. Louis location, offers a variety of convenient sunbed and sunless Premier Rewards memberships. Our Premier Rewards members enjoy exclusive offers, free membership upgrades, cash credits and more! Learn more about Premier Rewards.
Sunless Pricing
With sunless spray tanning, you can achieve natural-looking results perfectly matched to your skin tone in just one visit. Palm Beach Tan features Mystic Kyss, Mystic Tan, VersaSpa and VersaPro spray tanning booths.
Learn more about our different Sunless Premier Rewards benefits
Membership
Sunless Diamond EFT
$79.95
Unlimited
Sunless Platinum EFT
$59.95
Unlimited
Sunless Gold EFT
$39.95
Unlimited
2-Pack Pricing
$50
Diamond
$60
$40
Platinum
$50
$30
Gold
$40
Sessions expire 45 days from purchase
Single Sessions
$30
VersaPro
$35
$15
Versa/Mystic
$20
Sessions expire 45 days from purchase
PBT® One™ Memberships
When you simply want tanning at a great price, then PBT One is for you. Choose between Sun or Spray tan for just $14.95 per month with ultra-modern equipment and expert advice from our certified pros. Everything you need. Nothing you don't.
SUNBED
TANNING
Unlimited Level 1 sunbed tanning
Preferred pricing on upgrade sessions
SPRAY
TANNING
One spray tan per month
Preferred pricing on additional sessions
Reviews From Our Customers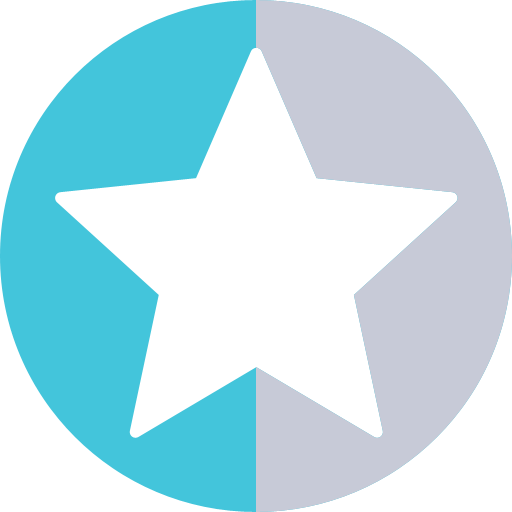 - 44 Reviews
March 14, 2019





Everything was good. But I think that you should have earlier hours. You open st 9. Most of us work at 9. If you could open at 8. It would bring in more people to tan before work. What do you think. When I get off late I often have to wait a little longer. Sometimes I have to leave.
March 10, 2019





Everytime I come to to any of the locations, I am treated wonderfully and have a great experience!
March 10, 2019





I tan at the Fenton salon and everyone that works there is friendly and professional. Also, the salon is very clean.
March 4, 2019





The staff is always so helpful and professional. The beds are clean and bulbs in great condition!
February 21, 2019





Staff always friendly. Never a wait for a bed
February 15, 2019





February 12, 2019





Very friendly atmosphere, clean and quick service. Would recommend to any of my friends and family
February 5, 2019





January 3, 2019





Staff is amazing & super helpful no matter what location!!
December 20, 2018





April 12, 2018





April 8, 2018





March 20, 2018





Everyone is so nice and knowledgeable.
March 11, 2018





Good friendly staff. Clean property and easy to get in and tan without much of any wait.
March 5, 2018





I thought $20.oo for a sample package of tanning lotion was a bit pricey. Ouch!
February 23, 2018





I felt pressured into buying extra bronzers and accelerators for my spray tan. It was really uncomfortable. I was told the $40 Gold package was basically a membership price and I would need to pay $15 each spray to actually get color.
February 23, 2018





Kristina was a huge help. She answered all my questions and had great tips. she was very knowledgeable and made it a great experience ! This store is also very clean
February 6, 2018





I called before coming up and spoke with Gabby about getting a spray tan. She answered all of my questions and then some! She gave me great advice when I came up and the spray tan looks great!
January 8, 2018





Pleasant and friendly
January 2, 2018





Excellent service, friendly staff, clean location.
November 11, 2017





November 10, 2017





November 3, 2017





The fan in the bed was very dirty and did not work. I did inform the girl at the front desk and she was very sweet.
October 7, 2017





After having a membership for close to a year the rewards have disappeared. At first I was getting more reward $ than I could use and now I don't get any perks.
October 3, 2017





Always a good experience!!
August 30, 2017





August 29, 2017





Always friendly, clean. Beds are always super clean and that is the main thing.
August 29, 2017





Walked in and Treasure already had my account up and I just put in my passcode.
August 9, 2017





Cannot say enough good things about my local Kennerly Palm Beach Tan location. Employees are fast, friendly, helpful, courteous and professional. Place is always clean and looks great. These gals never complain when I run in the last 30 minutes to avoid general clientel since I'm an old woman skin cancer just trying to get a lil color with spray tan!
August 1, 2017





The employees seem to very knowledgeable and that's a good thing for sure.
July 28, 2017





Everyone always so nice
July 4, 2017





Palm Beach Tan Kennerly on Tesson Ferry in St. Louis, MO, is always clean and staff does great job.
June 19, 2017





May 26, 2017





May 16, 2017





Very clean, good quality products, helpful and friendly workers
May 11, 2017





April 27, 2017





April 24, 2017





It was my first time going into a tanning bed, and it was actually very relaxing! I was anticipating to be really sweaty afterwards and a little uncomfortable, but I barely was! I got all the help I could've gotten beforehand, and I got great recommendations on what to do!
March 4, 2017





Love Palm Beach Tan services and products. Versa spa and pro are the best spray tans ever!
February 20, 2017





I am a level 2 and the beds are very primitive. Level 3 beds are much nicer but the membership price is too expensive.
January 20, 2017





Have mentioned there is no place to hang clothes In Room 5 for two years. No one ever writes anything down to pass on to management. Wish you opened one hour earlier on Sunday and closed an hour earlier.
January 3, 2017





Been a customer over 5 years. Have been to various other tanning salons over past 34 years. Palm Beach f/k/a Pacific Beach is the best! I don't use tanning beds after skin cancer diagnosis 2 years ago but am a regular for the versa spa/pro spray tanning. Staff is usually very good and place clean.
November 22, 2016





Bring back packages. Don't like memberships.
October 31, 2016





Palm Beach Tan f/k/a Pacific Beach is a dynamite tanning facility. Totally love the versa spa and versa pro. Like the people who work at these facilities as well.