Landmark Crossing - NOW HIRING!
Palm Beach Tan Greensboro
Landmark Crossing - NOW HIRING!
Our tanning salon in Greensboro, NC is dedicated to 100% customer satisfaction and we're excited to help you find your perfect shade. Stop by, meet our certified tanning consultants and learn more about our state-of-the-art sunless spray tanning and sunbed tanning.
https://maps.google.com/maps?address=Palm Beach Tan Landmark Crossing - NOW HIRING!,1312 Bridford Parkway # 103B, Greensboro, NC, 27407&center=36.051557, -79.904348
Special Offers & Coupons
Memberships & Pricing
Premier Rewards® Memberships
Palm Beach Tan Greensboro location, offers a variety of convenient sunbed and sunless Premier Rewards memberships. Our Premier Rewards members enjoy exclusive offers, free membership upgrades, cash credits and more! Learn more about Premier Rewards.
Sunless Pricing
With sunless spray tanning, you can achieve natural-looking results perfectly matched to your skin tone in just one visit. Palm Beach Tan features Mystic Kyss, Mystic Tan, VersaSpa and VersaPro spray tanning booths.
Learn more about our different Sunless Premier Rewards benefits
Membership
Sunless Diamond EFT
$69.95
Unlimited
Sunless Gold EFT
$49.95
Unlimited
2-Pack Pricing
$40
VersaPro
$50
$35
Versa/Mystic
$45
Sessions expire 45 days from purchase
Single Sessions
$25
VersaPro
$30
$20
Versa/Mystic
$25
Sessions expire 45 days from purchase
PBT® One™ Memberships
When you simply want tanning at a great price, then PBT One is for you. Choose between Sun or Spray tan for just $14.95 per month with ultra-modern equipment and expert advice from our certified pros. Everything you need. Nothing you don't.
SUNBED
TANNING
Unlimited Level 1 sunbed tanning
Preferred pricing on upgrade sessions
SPRAY
TANNING
One spray tan per month
Preferred pricing on additional sessions
Reviews From Our Customers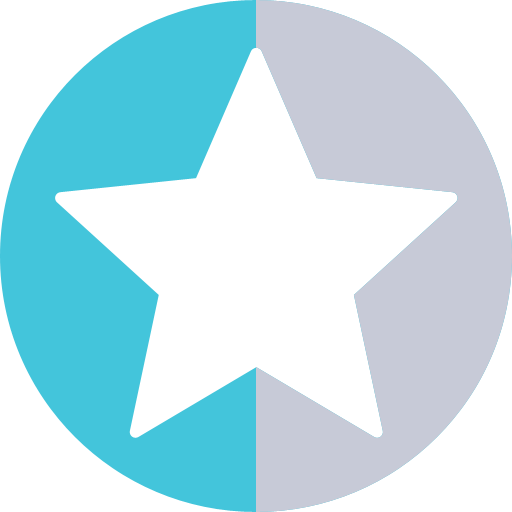 - 179 Reviews
March 16, 2019





Great all around.
March 16, 2019





The staff, especially Whitney, was incredibly nice and very helpful when asking about specials and products. I will definitely refer friends.
March 12, 2019





Always love tanning here...beds are great..staff is friendly
February 27, 2019





Always clean and always friendly this store is well managed. My visits there are consistent. Never a problem and the staff is always helpful.
February 23, 2019





Very pleasant. Very accommodating staff and always so friendly.
February 23, 2019





Professional and top notch group at our Greensboro location
February 16, 2019





Amazing. So many options for beds and the staff is wonderful. Whitney really knows her stuff and is so helpful and curteous.
February 9, 2019





February 6, 2019





Epic!
January 22, 2019





Whitney is awesome! She is friendly and a master at helping me achieve the tan I want.
January 17, 2019





Pricing is good and customer service great. Whitney at the location I go is veryvinformative and helpful. I always reccomend to all friends too.
January 8, 2019





nice, clean salon. friendly, courteous, helpful staff.
January 3, 2019





Whitney is amazing and staff is always so helpful, knowledgeable and nice.
December 25, 2018





December 23, 2018





The tanning place was n New Garden rd Greensboro is old looking. We were suppose to have it remodeled and never did. Only one upgraded bed and you can not get it open when u finish without hurting back.
December 7, 2018





I love the services just wish the one on New Garden rd had better selection of beds
December 6, 2018





My tanning was good as usual. However, there are some issues that have continued for years.( I was a client here before Palm beach bought the sunset strip. ) The light switch in 1 bathroom continues to be loose causing the light to go off while you are in there. The other bathroom has a chronic loose toilet seat, which I have a habit of tightening when there. Both is these issues are SIMPLE fixes. A bit of maintenance / cleanliness is need at this facility.
December 5, 2018





Always a comfortable experience. The employees are very knowledgeable with tanning and care about your needs. Whitney has to be one of the best Managers by far that has been at this location.
November 13, 2018





Hannah was amazing
September 23, 2018





August 26, 2018





The staff is always friendly, let you know specials are going on and always helpfully with questions.
July 29, 2018





May 24, 2018





Employees are always happy and helpful! Never have to wait long for a tanning bed.
May 16, 2018





I have been with PBT off and on for years, depending on when my work schedule made it smart to have a membership. Recently, my PBT experience has been so much nicer because the staff does not seem to be pushing the lotion sales as much as they had been years ago. Now they offer information, but don't make it seem like they're forcing it. I particularly like the extended hours, and the bed availability, making the process of getting in and out when it's convenient the best around.
April 28, 2018





Love Sonia and miss Myles
April 27, 2018





This was my first visit at this location since previous salon closed. Front office staff was friendly and very helpful when answering my questions. Facility was very clean and overall experience was great.
April 27, 2018





April 24, 2018





Its a great place to tan. Clean, friendly, informative, great group of people
April 15, 2018





April 8, 2018





April 8, 2018





Always great experience. Nice friendly employees
April 4, 2018





April 4, 2018





Plan options and contract were explained well. Instructions for using the beds were clear and the facility was very clean. All in all, it was a great experience.
April 4, 2018





The staff are always friendly and helpful.
March 27, 2018





March 27, 2018





March 27, 2018





Wanted a stand-up stall and you had it. Price reasonable. Nice clean classy place. Could have bigger towels to use.
March 23, 2018





Very polite each time. Nice and clean. The manager of Bridford Parkway is great...
March 23, 2018





March 20, 2018





March 17, 2018





March 16, 2018





Excellent service and great quality beds and bulbs
March 14, 2018





I go to the PBT in Greensboro off Bridford Pkwy and all of the staff are great and keep the place really clean which I soooo appreciate
March 13, 2018





March 10, 2018





March 7, 2018





March 7, 2018





March 3, 2018





Myles is a fantastic Manager. He cares about his employees. He works just as hard as his employees. Treats his customers with respect. He's an old soul. He can communicate with anyone
February 25, 2018





The only problem I have is with the hours. You close too early now for me to tan after work most days and I have to hurry on the weekends to get here as well. If you went back to the longer hours my experience would always be great!
February 22, 2018





Great beds. The staff does a fantastic job explaining lotions and overall great customer service.
February 14, 2018





Greensboro,NC is the best salon for tanning !! They have the friendliest people there
February 13, 2018





Pleasant staff, clean beds, love that they supply clean towel and tanning goggles with each tanning session
February 7, 2018





Always pleasant experience
February 6, 2018





February 5, 2018





Whitney and Amanda are great! Always there to help.
January 31, 2018





Love the atmosphere. Hannah & Sonia both know my name & have me ready to go as soon as I walk in. Great bunch
January 27, 2018





January 8, 2018





January 4, 2018





Great service always
December 6, 2017





Staff is always friendly and ready to help me when needed. I have never had to wait.
December 3, 2017





Love the people who work there
December 2, 2017





November 21, 2017





Whitney is great! And so helpful and knowledgeble.
November 20, 2017





Always a pleasant experience - salon is very clean and staff are always friendly!!
November 15, 2017





Awesome
November 14, 2017





Friendly , product knowledge clean...and my tan cane out great
November 9, 2017





Myles is amazing
November 5, 2017





Friendly, helpful, and knowledgeable staff. Good informational tour. Making it my salon. I had been looking as I had moved here from across the country. It's very clean, and reasonably priced.
October 19, 2017





Very nice salon. I enjoy coming everyday, makes me feel so good after my work out in the gym. I sure hope there are some specials available at the beginning of January so I can keep coming!
October 18, 2017





October 12, 2017





September 24, 2017





Great environment, friendly staff.
September 23, 2017





Love come to tan on my lunch hour. Only change our thing. Two associates should be there so one can clean the beds and one can check the clients in! Myles does a great job! His staff is always cheerful and willing to answer any of your questions.
September 16, 2017





Miles was very helpful. The facility was top notch and very clean.
September 12, 2017





The staff has been great, especially Shelby. The 2 beds I have experienced are awesome.
September 8, 2017





Very friendly staff
September 3, 2017





Great first impression. Very nice salon
August 22, 2017





Kat is a welcoming individual and she's sweet too. She makes me feel right at home. I enjoy beds like the white 12 minute bed on the diamond level. Wish there were more black 20 minute beds though for when you need to really relax. Also wish there were some good lotions at cheaper prices especially for single mothers like me. I love Palm Beach over all. Thought you would like my suggestions on how to make it better.:)
August 20, 2017





The staff is GREAT! Always makes sure I have what I need! The go a step above!
July 22, 2017





Love going to PBT and seeing the sweet people behind the counter!
July 19, 2017





Wonderful staff! Wonderful bed from the Diamond level. Comfortable and relaxing!!!
July 14, 2017





Myles and his staff are always friendly and make my experience so easy. Location is great and the place is spotless. My favorite salon in Greensboro.
July 7, 2017





I love Palm Beach. The staff is always curteous. There is a huge variety of beds. There are different levels to meet anyone's tanning needs and budget.
June 28, 2017





Everyone is very kind and helpful. They answer all my questions. Salon is clean.
June 14, 2017





June 11, 2017





I love everyone that works there! So accommodating, fast, clear, and positive! Love y'all ?
May 28, 2017





May 24, 2017





Staff is awesome. Myles and his team is great.
May 23, 2017





May 20, 2017





May 19, 2017





May 11, 2017





May 8, 2017





It would be great to offer appointment times or have self check in. It always seems like people are waiting to check in. Or people hanging in the check in area
April 13, 2017





Great people. Great atmosphere. Great everything!
April 11, 2017





April 5, 2017





Always a great experience and team at the Greensboro location!
March 27, 2017





Meghan was very informative and experienced. She presented herself in a professional positive manner. Was patient with me and my many questions. Bed was clean. Room was clean and comfortable temperature. Quick setup of my new account. Extremely happy with my experience. Will recommend this location to friends.
March 27, 2017





Great employees and wonderful first experience!
March 18, 2017





Super friendly staff and very clean facilities-- love it!
March 8, 2017





March 2, 2017





I just started tanning at the PBT on Bridford Parkway in Greensboro NC and my initial visit with Victoria was fantastic! She explained in detail EVERYTHING I needed to know about my bed and product options and she was incredibly warm and friendly. I am thrilled to have found such a nice tanning salon! Thanks PBT of Greensboro
March 1, 2017





I love going to tan at lunch! The staff is awesome! No wait time! It's wonderful. I love it!
February 25, 2017





February 18, 2017





Friendly an professional
February 3, 2017





Employees are always pleasant and personable. Good customer service.
January 18, 2017





AMAZING!
December 29, 2016





Miles is very polite and interactive with the customers. Miles creates an open atmosphere. Any questions that I have about the products or any of the beds he is very knowledgeable. Thanks Miles for excellent customer service.
December 7, 2016





The manager and employee were very helpful in talking over new lotion options and very nice.
November 13, 2016





Tan is never consistent in either spray tan bed. The versa bed works best for me. The mistic always comes off in 2 days and looks terrible the rest of the week. The versa bed needs a fan or have more drying added to each session. The heat needs to stay on longer also. I only like the mystic tan for the fan. The managers have tried to make it right and gave me a couple of free colors in the mystic but even with the additives it just doesn't last more than two days. the color is never the same. That has been my complaint the whole time. It takes me an hour round trip to get a spray tan there. I have been unhappy almost every time, I end up calling back half of the time to ask if the color was full In the mystic or versa. I've been in the versa with It beeping bc it was almost empty. I was unaware thats what the beep was for until I got home and realized I had almost no color. I need to decide what I am going to. I like the place and don't mind the drive but it's been lots of aggravation with it too.
October 30, 2016





The staff is friendly. The rooms are clean. And wait time is little to none!
September 12, 2016





I love all of your beds!
August 26, 2016





August 23, 2016





August 16, 2016





I love the availability, I just wish the prices were lower.
August 14, 2016





Apparently your location on Bridford Parkway in Greensboro, NC is undergoing yet another management and staff change. UGH. What's the problem ?
August 14, 2016





I enjoy my indoor tanning but the one thing I do not like is being asked every time if I need lotion! If I need lotion, I will buy it. I feel pressured being asked every time I walk in the door...and I go several times a week. I don't feel it's necessary to do this. Several people I know tan there and the feel the same way as I do. I use to manage a tanning salon many many years ago and we did not do this. The other thing is...why so many manager changes? I have been going to this salon for over two years and it would take two hands to count how many managers I have seen since going there. Makes me wonder what is going on at this salon? I just heard the other day another one is gone....I do find the beds to be vey good and lamps are kept up with to get the max out of my tan. Thank You!
August 10, 2016





Friendly staff, great beds. I signed up and tookmy daughter I laws back and they signed up as well.
August 6, 2016





Clean, friendly and good beds to get some sun! This helps me feel better about myself!!
August 5, 2016





The salon was very clean. The top acrylic on the beds are smudgy from previous tanners. The staff seemed to pressure me to make a decision even though they were slow. Over all it was a positive experience.
July 28, 2016





The beds are great I love the service there the people are real nice
July 19, 2016





July 17, 2016





July 9, 2016





I don't feel like my spray tan color is consistent. I never know what I'm going to look like when I leave
July 9, 2016





All the employees are nice. Miles the manager is a great guy. Everybody makes you feel welcome.
July 7, 2016





I love all the beds there!
July 5, 2016





Best salon around!
July 5, 2016





Waited for over 5 minutes for an employee. Was not sure what level bed I was in. Never asked how long I wanted to tan.
July 4, 2016





The staff is always friendly and helpful, and the beds are always super clean
July 4, 2016





Great location. Great staff. Great manager.
July 4, 2016





Good location. Great, friendly, helpful staff. Terrific manager.
July 4, 2016





July 2, 2016





Aubrey was awesome . However you really need two people working . Hard for one person to do everything.
June 23, 2016





I enjoy going to PBT
June 18, 2016





The manager is always so nice and very polite. Always clean...
June 15, 2016





June 11, 2016





Great beds! Great staff!
June 7, 2016





Salon is a 9 out of 10 for cleanliness a d for having new/working bulbs. Staff is great. The 24hr wait rule for sunbeds makes it difficult though and should be changed.
June 7, 2016





June 4, 2016





June 4, 2016





I have only been one time and I liked the friendly staff and the fact that they made sure I had no questions about the policies and procedures
June 3, 2016





Good experience. GREAT manager.
June 2, 2016





Tanning lotions areally to pricey
June 2, 2016





May 27, 2016





Sometimes there are long wait times. Need more than 3 platinum level beds. staff is very nice. Way better staff than in the past.
May 17, 2016





Second year here ..wouldn't tan anywhere else..great staff ..great beds
May 15, 2016





I love it at Palm Beach! Always great customer service and friendly people. Clean beds and the best lotions. I don't go anywhere else and recommend Palm Beach to all my friends. Love it!
May 5, 2016





Excelkent
May 4, 2016





The service is fine in regards to the reps. assisting you, but feel there needs to be enough staff to handle the business. Had to wait 10 minutes for a bed, that was empty just needed to be cleaned. Not enough staff to assist the business coming in.
April 28, 2016





We always have a great experience when we come in. Always give me great advice and my daughter looks fabulous
April 27, 2016





April 25, 2016





Tonight when I went in they only had One person working and the place was packed. She had to clean the beds and check people in. The wait was way to long but your employee was working hard to get everyone a bed. We all felt sorry for her. I have also been upgraded for being with you guys well over two years and the Diamond beds are always full and sometimes I just leave. I only get 30 days upgrade and when you can't even get in the bed during that time it is useless at times. I do love your beds and that is why I continue to go.
April 21, 2016





Yesterday there were 3 clerks. Two were looking at their cell phones.
April 17, 2016





Miles is wonderful! Beds are awesome and everything is clean and very well maintained. Only complaint is getting there at 7:20 and the place is NOT OPEN. 7:35 I finally left. Don't advertise you open at 7:00 if you don't.
April 17, 2016





I love Palm Beach! I have never had a bad experience.
April 12, 2016





The staff is ever-changing but they are always friendly, sometimes the beds are not cleaned off completely and some of the locks on the doors are broken.
April 12, 2016





Everything is excellent
April 11, 2016





April 9, 2016





My experience at your location off of bridford in Greensboro, nc varies depending on people working. Almost always, they are unaware that you are in the store. The beds are not kept up with in several different ways. They are never cleaned. You always have to wait for them to clean. They are more interested in giggling in the back then attention to customer. Also, when they have customers that require at least an hour or so of consulting, I think the "in and out" customers should at least be recognized and taken care of inbetween those long, long consultations. Getting back to the beds in general, most have cracks in the cover over the bulbs. Most fans do not work. Every bed I've been in does not allow you to increase the "ac button". For the amount of money that is spent per month (I'm on the 59.95 plan, which no one told me it is really 64.95, that is deducted from my account) I have only been in 4 of the 20 or so beds you have. Complete disappointment, but don't have many choices in the area I live. Wish I could go back to Island Tan in Winston Salem, but since I work and live in Greensboro, it would not be efficient financially. Also, not sure what type of computer system you have, but everytime I come in every person behind the counter always has a confused look and a problem with navigating through the system.
March 30, 2016





Love the friendly staff. I pay a lot a month to tan, and they are always friendly. I hardly ever have to wait, and any time I have any questions or need help they are more then willing to assist me.
March 23, 2016





There were some bumps in the road early on with the different programs that were offered but after this was reviewed and a clear understanding was made things have been great.
March 22, 2016





March 17, 2016





Always super friendly and helpful!!!
March 15, 2016





Friendly staff and very helpful!
March 15, 2016





Always seems that the employees are rushed and not real knowledgeable about the services or products offered. And if a bed is down, I really don't need to know why or how it happened.
March 10, 2016





3/9 5:00pm. Only 1 clerk. 2 customers waiting for beds. 2 new customers signing up. 4 customers waiting to tan behind new customers. Maybe should have more than 1 clerk at peak time.
March 7, 2016





I have been tanning for over 15 years and I have been at many different salons. The only issue I have with Palm Beach Tan in Greensboro, NC off of Bridford Rd. is that you do not have enough employees to handle the volume of business during peak hours. When I went between the hours of 5 and 6 pm, during the week and on the weekend, there was only one employee (who, by the way, just started with your company) and her training was minimal at best. This is not her fault, but the fault of upper management. She kept apologizing and calling "someone" on the phone to help her. She was very pleasant, but said that Palm Beach Tan requires only one employee (if lucky, one employee and the manager) to work at a time. Obviously that is not enough to cover not only the phones, existing customers, new customers, cleaning of beds and laundry. In my opinion, there should be at least two employees one to work the front, one to work the back. That way when one area is busy they can work as a team. I don't get this policy at all.
March 1, 2016





Great customer service. Very knowledgeable. Very clean establishment.
February 29, 2016





Liz was very nice and helpful.
February 14, 2016





February 14, 2016





February 11, 2016





Very friendly service and clean salon
February 10, 2016





We always have a great experience at Palm Beach tan. The staff is super helpful and always remember us from previous visits. They took the time to walk through the process with my daughter so she felt comfortable in the salon. They also made sure to explain post- tan skin care so the spray lasts as long as possible.
January 28, 2016





Great prices and wonderful customer service. Always having sales which is a plus.
January 27, 2016





it was wonderful
November 7, 2015





Lotions are over priced
November 6, 2015





Nice facility with professional, courteous staff.
November 6, 2015





Excellent staff and location
October 6, 2015





Love palm beach tan! Its my mini escape
October 5, 2015





Staff is nice but seem clique-ish and judgy at times. Clean rooms. Love the towels and goggles on every bed!