Palm Beach Tan Omaha
Open today until 10:00 pm
108th & Maple
Our tanning salon in Omaha, NE is dedicated to 100% customer satisfaction and we're excited to help you find your perfect shade. Stop by, meet our certified tanning consultants and learn more about our state-of-the-art sunless spray tanning and sunbed tanning.
https://maps.google.com/maps?address=Palm Beach Tan 108th & Maple,11002 Emmet Street, Omaha, NE, 68164&center=41.289541, -96.084777
Special Offers & Coupons
Memberships & Pricing
Premier Rewards® Memberships
Palm Beach Tan Omaha location, offers a variety of convenient sunbed and sunless Premier Rewards memberships. Our Premier Rewards members enjoy exclusive offers, free membership upgrades, cash credits and more! Learn more about Premier Rewards.
Sunless Pricing
With sunless spray tanning, you can achieve natural-looking results perfectly matched to your skin tone in just one visit. Palm Beach Tan features Mystic Kyss, Mystic Tan, VersaSpa and VersaPro spray tanning booths.
Learn more about our different Sunless Premier Rewards benefits
Membership
Sunless Platinum EFT
$54.88
Unlimited
Sunless Gold EFT
$49.88
Unlimited
3-Pack Pricing
Platinum Sessions
$85
Sessions expire 45 days from purchase
Single Sessions
Dark Mystic
$36.50
Medium Versaspa
$30
Sessions expire 45 days from purchase
PBT® One™ Memberships
When you simply want tanning at a great price, then PBT One is for you. Choose between Sun or Spray tan for just $14.95 per month with ultra-modern equipment and expert advice from our certified pros. Everything you need. Nothing you don't.
SUNBED
TANNING
Unlimited Level 1 sunbed tanning
Preferred pricing on upgrade sessions
SPRAY
TANNING
One spray tan per month
Preferred pricing on additional sessions
Additional Non-Member Platinum
Additional Member Platinum
Additional Non-Member Gold
Reviews From Our Customers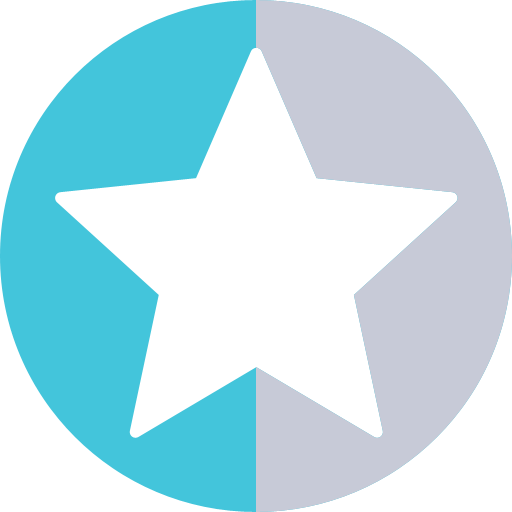 - 210 Reviews
February 11, 2019





February 11, 2019





February 9, 2019





February 9, 2019





February 5, 2019





Always friendly staff when I arrive and leave
February 4, 2019





Alex was very friendly and helpful when I signed up. Suggestion: for annual users like me (more than ten years!) who use PBT to pre-tan before a trip to sunny areas. Let us buy a limited number of hours of tanning bed use to be used by-the-minute to get the results we want without dealing with the automatic monthly payment schedule that has to be actively cancelled. (ASHLEY LYNN did it before being taken over by PBT and it worked GREAT for me!) Thanks for listening. JI
January 31, 2019





The check in process was quick and easy, but the mystic tan machine sounds like it's going to break down like the last time I was there. I visited this location on Dec. 30 to get a spray tan and the machine broke on me mid-tan. The gal at the desk said she would leave a note for the manager to credit my account a spray tan and add on some tan dollars for the inconvinience, but when I asked about it this last visit only $10 in tan dollars had been added. I should be reimbursed for my tan I paid for last month.
January 29, 2019





Melissa and Alex are amazing ! ⭐️⭐️⭐️⭐️⭐️ They are both so fun, nice and friendly every time I come in to tan. Their customer service is outstanding and I sincerely appreciate their kindness. They deserve to be recognized for being excellent reprentatives of Palm Beach Tan. Hats off to them. ☀️
January 24, 2019





Other than Shea or Shay (not sure which way she spells it) who is super friendly and upbeat, it seems like she's the only one that really is happy to be working there. She's a throw back to the days of Ashley Lynn's when you hired younger and they were almost all regular tanners so they were excited about working there. It made it a fun place to go. I've tried to explain this in past surveys, and the best parallel I can come up with is that it used to be kind of like when you go to the gym, and the people that work there are really excited and positive because they are into working out if that makes any sense. It puts you in a good mood when you walk in the door and helps to have a good workout.....or in this case good tanning experience that's relaxing and upbeat. Other than her, that vibe that used to be there is gone. I will say the place is always super clean, and everyone is professional... it just seems more corporate now, and like it's just a job to the others. I'd like to see more girls or guys with her attitude hired as others leave. I'm certainly not advocating for anyone to be let go or anything, just do something to get them excited about their job. I'd also add that a couple of weeks ago she helped me to get a link that was supposedly sent long ago to sign up for the mypbt site for rewards. She said she had never done that before, so she wanted to make sure it worked and I got it, and asked me to check my phone. I informed her I don't do banking or email apps on my phone....I'm old, and don't trust them. She said just to go ahead and sign in on the website version on my phone. Didn't know you could do that, but it worked and the emails were there. The next time I came in she asked if I signed up. I told her I hadn't yet as I didn't know if I got rewards for signing up, and if so I didn't want them yet since I am currently in an upgrade reward month until Feb. 10th or 11th. I assured her I have the emails saved to sign up after that, and thanked her again for the help. I was impressed that she remembered and thought to ask, and also that she actually busted out the company manual in front of me to figure out how to do something she's never done before when she went to send the email. Kudos!
January 23, 2019





Always friendly staff and very welcoming. I would like to see the floors in the rooms cleaned. My pants fell on the floor and when I picked them up, they were dusty. They look un kept.
January 14, 2019





January 10, 2019





Great customer service
January 8, 2019





Friendly, they know me by first and last name and greet me every time.
January 7, 2019





I'd rate it five stars, but I feel like the "personal" touch that was there when it was Ashley Lynn's is no longer there. Definitely has a more corporate vibe to it. Also, the new top level bed they put in (La Vista location) does not have a mister which I wish all beds had. Finally, although I don't use my membership as often as I used to the strictness of the 24 hour rule is absurd. If I tan at 3 pm on Monday, and then it's only convenient for me to tan say between 11 am - 2 pm the next day, being denied is a pain in the ass. There is no way you can tell me that a few hours difference would be any more dangerous. You're just covering your ass as a company at the expense of your members convenience of schedule. Now if I came at 8:45 at night, and then wanted to tan at 9 a.m. the next day I would agree that's not healthy. Maybe consider making it 18-20 hours instead? As it stands, I will likely cancel once my upgrades are used up and join Planet Fitness to have a second gym plus tanning and a water massage bed while saving $10 a month. That being said, it will likely take a long time for that to happen since I have about 900 points so maybe you'll do something that changes my mind before then.
January 6, 2019





Great employees. Clean beds. Good availability.
December 27, 2018





Very friendly and clean!
December 23, 2018





The level 3 beds don't work correctly and haven't for a while luckily the staff goes above and beyond they are very customer-centric
December 21, 2018





The warm welcomes, to clean beds, are just what makes it great.
December 7, 2018





Very welcoming, know me by first name!
December 7, 2018





Excellent, fun and friendly. ⭐️⭐️⭐️⭐️⭐️
December 5, 2018





Everything was fine, they needed to clean out a bed. But service was friendly and they offered me 25% off product.
April 25, 2018





I haven't tanned much in the past and just signed up at PBT. The lady at the counter was very nice and helpful. She was very informative and made me feel welcomed
April 17, 2018





Amazing !! Wonderful staff clean environment love it!
April 15, 2018





Always very helpful and knowledgeable staff.
April 13, 2018





Always Awesome. The girls are so sweet. Super clean salon.
April 12, 2018





Staff is always really sweet!
April 10, 2018





Great salon, been tanning here for a few years now,good location for me, most of the girls are nice
April 10, 2018





April 6, 2018





You need to have more specials during the harsh cold winter months in this harsh spring like people on the bottom level you know offer 3 months at a higher level for a certain amount of money. But as always perfect, clean, and friendly
March 25, 2018





Everyone is friendly and very informative.
March 9, 2018





I have been going here forever I use the top grade bed and lately It doesn't even feel hot. All the premier lotions just keep getting more expensive I wish they had samples to try!
March 8, 2018





Bailey went above and beyond to explain the beds and to get me the best deal. I give Bailey and her customer service and the beds a 5 star but the choices in lotions I give a 3 star. I can't believe people would pay $123 for a bottle of tanning lotion. Bailey did help me narrow it down to three lotions. And all of them were upwards of $100. The one that actually smelled decent and the best was $123 yes. I went with one of the ones that she suggested and still ended up paying $99. And it stinks! But it is what it is other than that I would say the membership he is kind of a joke. But staff is knowledgeable and the bed stay clean.
March 8, 2018





always pleasant
March 7, 2018





Bailey was really great extremely helpful. This was the first time I have ever gone tanning and she answered all of my questions.
March 3, 2018





February 28, 2018





Office staff was great!!!! Everyone was super nice!!
February 21, 2018





Tanning bed plstnum level was either out of water or the misters are severely clogged. This happens frequently at this location.
February 15, 2018





The girls that helped us were very nice and helpful. Enjoyed my first experience in tanning.
February 13, 2018





February 12, 2018





February 11, 2018





Always helpful always smiling ?
January 31, 2018





Love tanning at the salon although I don't think I get any darker, can't always be the bed used ,I never used high performance beds at other salons and had good results and got a good dark tan.
January 27, 2018





January 26, 2018





The front desk person even knew my first name, great customer experience
January 24, 2018





Very Good !!!
January 21, 2018





Associates are no overly friendly
January 10, 2018





January 8, 2018





Always friendly great service ?
January 7, 2018





Love PBT! Always friendly service and clean beds!
January 7, 2018





Dakota is sweet and helpful
December 7, 2017





November 2, 2017





This is one of my favorite locations to go to. They are always nice and they actually inform me of the sales and when I have discounts and so much off of products so I don't miss out. Sometimes I don't know and I'm never informed by the employees and I would like to take advantage of those types of things when they come around. I like that PBT regularly offers promos and deals on products and upgrades because it's like they're giving us a little back for being a member. It's also nice to have a discount when you want to upgrade for a certain time because it's nice to switch it up a little. I once upgraded and got 2 sessions in an upper level bed and I seriously considered upgrading for a while. Maybe I might, I'm not sure yet. Overall, I love PBT but this is my favorite location. It's much cleaner and the employees are much more attentive than the other ones I've went to.
October 21, 2017





I haven't been tanning indoors in a very long time. We are going on a trip soon and wanted a base tan. That sales associate was very friendly and described all my options. I had a wonderful experience.
October 15, 2017





Everytime I visit any location, the staff if friendly & welcoming. It usually takes less than 1 min to check in & head back to a room. They always keep me up to date on current sales going on as well.
September 27, 2017





Everyone is helpful and friendly
September 25, 2017





September 13, 2017





I walk in to friendly faces.they explain upgrades and lotion specials.
August 23, 2017





Should.be more incentives for current customers...instead of new customer offers..
August 21, 2017





The level 4 lay down beds with the water sprayers need to be filled. Always empty when I am in one of those beds
August 11, 2017





Went to update my information and the girl did not enter it in correctly. So I had to make another trip down there.
August 8, 2017





Whenever I go I go to the one on 42 dodge or 108 and Emmett. They always make time to get me in the bed I want I never have to sit and wAit and it's usually on my lunch break.
August 8, 2017





August 7, 2017





I have been a member for two years, I love the employees! They are always helpful when I have questions & very welcoming! Way to go 11002 Emmet St. team!
August 6, 2017





Friendly staff!!
August 2, 2017





MONICA is so fantastic at her job. A natural. Very informative on all the products and helpful for special skin tones. Always try's to make it right when things go aray. I will say I would love to go out to Dodge st (far from work and home) all the time because they have the best beds. This was the 3rd time I came to this location and 96th and the versa was out. I did not have time to go farther as I had a bridal shower. I never say anything. I could tell MONICA could see the frustration in my eyes. She at least tried to give a credit. She is excellent at sales! I would love to steal her away in my insurance business. She goes above and beyond. Now... 168th and Q fantastic as 144th and center. If I were a manager at village point... I have never had a good experience! My guess we have a couple of the managers friends. They are very very rude, never have they tried to sell a product or assist (me, but especially others) . I know pretty different from when I worked in Lincoln at a salon. But i consistently had awards and was the top seller! You got to like what you do and be a people person. But rude customer svc; I would imagine poor sales (& aside note sitting on a stool) ... and had to call her out of the office to go to the versa ??? A major location. Disappointed in that location. And it's the best. As an owner and successful business owner I get you get a high turn over. But, when I pay $80 a month and go maybe at most 5 x month absolutely unacceptable. And... another side note 3 years ago I had a diamond watch and my iPhone stolen from 168th & Q. When I came back after several calls a gal had it in her purse??? Not at the desk. Never found my graduation Gucci watch ... not to also mention you have no outside cameras and a gal side swiped my Lexus . I try to park far bc I now some young kids. hmm. To sum up. I get it ..huge turn over. Miss sweet MONICA is the best., consistent, a natural. And again pretty sure I'm going to recruit her.
July 20, 2017





its clean and never have to wait too long to get in.the employees always tell me about discounts and upgrades.
July 11, 2017





Wish there were more high end beds Also I got 25.00 off yesterday and now it's not good
July 7, 2017





Always very friendly
July 6, 2017





I love palm beach Tanning-I appreciate the information on special promotions but don't enjoy being pressured by associates to do upgrades etc.
July 4, 2017





The salon is very clean and the staff is very friendly. Never very busy anymore like it used to be when I was a member before. I now remember I ended up leaving because the 24 hour rule often makes it difficult to tan around my work schedule. I wish it was an 18-20 hour window. Will probably have to look for another salon.
July 1, 2017





Staff is always friendly
June 29, 2017





I enjoy going to palm beach tan. Everyone is very friendly. It would be nice if someone was at the front desk at all times.
June 19, 2017





My only complaint is that I told the rep I wanted a lotion with ALOT of bronzer. She sold me a 110.00 lotion that seems to have very little bronzer in it.
June 19, 2017





good
June 15, 2017





When I tan in the Open Sun bed I have no problems
June 15, 2017





All the girls are friendly and sweet. The beds are clean.
June 8, 2017





I'm always satisfied but last night the gal working did a fantastic job and she handled challenges well. There was a power surge that took the computers down. Regardless of how she might have felt inside, she totally kept her cool. I never once saw her look stressed and offered alternative solutions. I was very impressed.
June 5, 2017





Always friendly and helpful.
May 31, 2017





I have been to a couple different locations. I have received great customer service at all the recent locations to include: cass st, council bluffs & oak view. Great job
May 21, 2017





The ladies working here are wonderful! It's one of the few businesses that I have ever visited where I actual enjoy going to mostly because of the employees.
May 19, 2017





May 14, 2017





Love the salon and the girls, they kind and helpful,and and always friendly
May 14, 2017





May 13, 2017





Beds have been good no bulbs out and the girls are friendly
May 12, 2017





Everyone is always very friendly and helpful. Keep up the great job!
May 12, 2017





The location at 78th & cass in Omaha is wonderful. The staff is always cheerful & kind even when they are extremely busy & short on help. There are alot of team players that have come from different locations to fill in. I enjoy going to this facility, it's roomy, bright & seems clean. Thank you staff
May 7, 2017





Still waiting to see how long the Viper bed will go before it's fixed!
May 6, 2017





I like it, but i wish the prices were cheaper.
April 29, 2017





The ladies were helpful and very polite. I feel they have pride in the store and are very knowledgeable!
April 27, 2017





Always been a pleasure very friendly people love it
April 25, 2017





Also friendly staff & clean rooms
April 24, 2017





April 18, 2017





Super friendly and got in right away
April 11, 2017





My home salon is 42nd and Dodge. YOU would be hard pressed to find a better crew than what you have now. From Jordon on down they all are respectful, considerate, kind, and caring. We're not customers, we are family to the all of them
April 11, 2017





April 11, 2017





I am happy that 109th and Maple St has had beds with good bulbs and no bulbs out. I drive out of my way to go there for now and the girls are friendly. Only problem is the ladies bathroom sink has been broken for a week now
April 9, 2017





Had a nice special for new members. Clean environment, and friendly staff!
April 5, 2017





Didn't have to wait for a bed today. I do wonder how long it will be before the other Viper bed is fixed. It's been​ several weeks. I have a level 2 membership and the Extreme beds are so old, they are loud and obnoxious.
April 1, 2017





The girls in NW Omaha are awesome!
March 30, 2017





March 29, 2017





Employees are AWESOME they get 5 stars! Just wish you had more level 4 beds... If I wanted to tan in a level 3 bed, I wouldn't be paying for a Diamond membership that gets 3 stars.
March 16, 2017





March 14, 2017





March 10, 2017





Love tanning here
March 8, 2017





I went into the salon and just wanted to do the promo for $1.00 tans. The girl basically said it wasn't worth doing. She said I would just burn the first time and coming back the other 3 times either wouldn't happen(because of the burn) or wouldn't do anything because you need to tan at the lowest level 15 times before you see a difference. That made me question why the prices were so high if it wouldn't do anything unless you did it everyday for half a month. Then she said that I should do the highest level... that costs more than my internet bill. I was still on the edge of waking out the door so she said she could wave the first month. I'm not sure why she didn't just tell me that in the beginning. It would have saved us both time. I asked how easy it was to cancel my membership and she danced around the question saying that I could 'go down to lower level at no cost'. It leaves me wondering if there is a fee to stop my membership. I wish I could see it in writing. She just told me to sign a form that says I won't tan more than once in 24 hours. The girl was very nice and walked me back and made suggestions on bed settings. I will try it for a month and see if it will be worth my money. My suggestion is to have all prices and details in print for people coming in.
March 8, 2017





March 5, 2017





March 2, 2017





Got right in, staff is friendly and helpful.
February 26, 2017





Girls are always very nice and efficient. Typically I don't have a problem getting a bed right away.
February 22, 2017





February 21, 2017





February 20, 2017





Always very clean and nice girls at the front desk.
February 9, 2017





Location is clean and staff us pleasant and helpful. It's also nice to see the same employees on a consistent basis.
February 9, 2017





February 7, 2017





Still have bulbs out in beds
February 6, 2017





I love the friendly staff! It's clean always too! I just wish the salon was open later, especially on weekends. I also wish that for the platinum beds that the misters worked better and you could smell the aromas that used to come out of it years ago.
February 1, 2017





January 26, 2017





Long wait times, not thorough cleaning, some speakers and fans don't work. Staff is always nice, not pushy salespeople.
January 21, 2017





January 18, 2017





Enjoy the service and the nice people that work there.
January 13, 2017





The manager was very helpful. She always is!
January 4, 2017





Always Great, the girls are very knowledgeable!
December 28, 2016





i love all of the workers! they make my experience great and enjoyable, except for the girls at the one on 168th and Q
December 15, 2016





November 2, 2016





I froze my membership in April due to a surgery, and then another one in October. I was never told I would be charged $5.50 a month for the freeze. I was in a cast when I went into freeze so it was obvious I wasn't just freezing because I didn't want to tan for a while. There should be an exemption to this fee for medical reasons. I completed the survey on why I froze with the promise of a $25 gift card. I unfroze this month, and wanted to use it for upgrades, but was told I could only use it for lotion. There was never any mention of restrictions on the coupon or the survey email. 15 minutes of my time doing a survey for nothing was disappointing. I feel like since Palm Beach took over Ashley Lynn's it has gone downhill a bit. The lotions you sell are totally overpriced, and I will never buy them at retail cost when I can find brands online for half the price that aren't endorsed by "JWOW". If you're going to promise a gift card for doing a survey, make it clear that I can't use it for upgrades so I don't waste my time please.
September 27, 2016





August 17, 2016





The ladies are so nice and friendly. It is easy to buy products from them.
August 14, 2016





Clean, friendly great hours!
August 11, 2016





Always very pleasant to go to !
August 11, 2016





friendly service and wait times for the bed I like are usually minimal.
July 25, 2016





July 25, 2016





July 22, 2016





Have been a customer at this location since it was Ashley Lynn's. Love the people here and always feel at home.
July 7, 2016





Love this tanning spa!
July 7, 2016





The staff is very friendly. I only had to wait one time for a bed and it was just a few minutes. I use the Viper bed which is fine but it is a little hard to use for me. The music is played too loud but you can't turn it down until you get in and turn the bed on. Then you have to memorize where the volume button is before you get in because the bed is already on and you can't open your eyes to see what you are doing. When the bed turns off the music begins blasting in your ears again which ruins all the relaxing you just did. If that can be fixed everything would be good. I am happy with everything else.
June 20, 2016





June 19, 2016





June 15, 2016





Love the tanning bed- diamond- efficient staff
June 14, 2016





June 14, 2016





I am always met with a friendly face. The wait time is almost always none.
June 12, 2016





After having a horrible experience with another tanning salon chain I was OVER THE MOON pleased with this salon; the customer service, the cleanliness, the services offered and discussed.
June 9, 2016





The staff is always very friendly and willing to help and answer any questions when needed. I like the great customer care. The facility is always in excellent condition. Very clean!!!
June 3, 2016





The girl helping me was helpful and straight forward with prices. Good customer service
June 1, 2016





May 28, 2016





May 26, 2016





the people that work at the 108th location are very nice and they are knowledgeable about the products
May 17, 2016





It would be nice if you would get level 3 stand up beds, this way you could compete with your competition. Also do away with some of the old level one beds and get more level 3's that way people don't have to wait as long for 3's
May 16, 2016





Friendly staff
May 13, 2016





Like the salon and the girls they are all so nice and friendly
May 13, 2016





Have enjoyed my tanning experience immensely
May 6, 2016





I enjoyed my time at the salon
May 5, 2016





May 5, 2016





Great location and great associates.
May 2, 2016





Very helpful with getting me started.
May 1, 2016





The lady that checked me in at the 78th and cass location was bubbly, inviting, and showed a sense of care towards me and others that were in there.
April 30, 2016





your viper tanners need new bulbs
April 28, 2016





Good place. No extras. Beds ok. Level 2s ok. Level 4s awesome. Nice staff.
April 27, 2016





I love my tanning salon :D
April 26, 2016





Everyone is very nice and friendly, the salon is always clean
April 26, 2016





April 24, 2016





I tried one of the new beds and it was an awesome tanning experience.
April 22, 2016





Friendly and fast service everytime I come in. Also, always keeping me updated on the newest deals and promotions.
April 22, 2016





I tanned here a year ago, and thought it was rather expensive for the month I tanned. This time I got in on a sale, and feel the price is much better.
April 20, 2016





The girls really know what they're talking about ans got me set up with great lotion for my sensitive skin, and also knew exactly how long I could go before burning on my first visit. Knowledgeable staff is appreciated.
April 20, 2016





April 19, 2016





It's always a great experience when I come into the salon. I love learning new things about tanning and the versa. All the employees are so nice and helpful.
April 18, 2016





I visit 3 different salons and the staff at all three are knowledgeable, friendly and amazing. Always putting the customer at the counter first but still acknowledges people coming in the door. Always willing to sell products in a friendly way but not pushy.
April 13, 2016





Super friendly staff, also very knowledgable about the products. The salon is always clean and has a good vibe to it.
April 12, 2016





every thing is always good the girls that work there are great but some of the tanners might need new bulbs
April 4, 2016





We are always greeted and the place is clean.
April 4, 2016





I love my experience every time I go into a palm beach tan!
April 3, 2016





I've honesty never had a bad experience coming here. Hence why I keep coming back! Staff is always friendly & welcoming.
April 1, 2016





Ever since I left my old tanning salon, I've never been more satisfied and happy with my experience here at PBT the associates are very polite and help my whenever I need it. They do a great job all of the time.
March 27, 2016





I was introduced to tanning! I associate that helped me was great at explaining everything in detail! And also didn't make me feel bad that I didn't know a lot about everything!
March 26, 2016





Staff is fantastic! The best staff out of all the stores.
March 15, 2016





The staff is so friendly and helpful with all my tanning needs, and never a long wait
March 15, 2016





I always have a pleasant experience at Palm Beach tan. I very seldom have to wait for a bed. The staff is always friendly.
March 11, 2016





every thing is always good the girls are great enjoy palm beach tan
March 11, 2016





Staff is always so nice and everything is always clean. I've never had a bad experience.
March 7, 2016





I wanted to try somewhere new and everyone was very nice
March 4, 2016





Always nice people working.
March 3, 2016





The whole staff is helpful and very friendly. They have a vast knowledge of the products and services palm Beach tan provides. There are always great sales going on and discounts for members.
March 3, 2016





Love the staff! Love the beds!
March 3, 2016





Great experience but think my rate is too high I've been there for years and that includes my husband Been thinking of self tanners and spray tans
March 1, 2016





March 1, 2016





March 1, 2016





The staff is always kind, friendly and helpful at the location off of 108th next to La Mesa.
March 1, 2016





Dislike the sales pitches. Always feel confused and unsure of what Im actually getting and cost continues to go up
February 29, 2016





February 28, 2016





This was the first time every tanning, the staff was very friendly, but I wasn't given any instructions on how to work then bed or how I should time my tanning.
February 24, 2016





The girls up front our so friendly and helpful
February 17, 2016





I'm new to Palm Beach. I had a long time relationship with a small tanning business that closed it's doors. I will say the PBT tanning beds do meet my expectations with their eminities. From phone jacks to adjustable fans, three days in, I'm happy. The one suggestion I would make is to offer rugs in the rooms for those of us who do not like bare/cold floors.
February 15, 2016





Very accommodating. Extremely friendly!
February 5, 2016





I haven't tanned much since it switched from Ashley Lynn's to Palm Beach, but the times that I have it doesn't seem to be the same customer experience it used to be as A.L.. Maybe it is because I used to use locations other than the La Vista one. Not sure. On a positive note, I have used the 96th and Q location a couple of times a while back, and the girl that works during the week days is great. I believe she is the manager; but I am not positive, and don't know if she is even still there. I live further away from that location now, but will likely go there whenever in the area instead of La Vista. I'd love to see a location in the Shadow Lake area of Papillion, which is growing like crazy. I don't believe there is any other tanning facility out here. Thanks.
February 5, 2016





Always very clean - spotless! Everyone is really friendly. I've never had a bad experience here.
February 2, 2016





Wonderful experience
February 1, 2016





Palm Beach has the best emplyees, they have great customer service and do a good job of taking care of everyone.
January 31, 2016





The only recommendation I have is more heat in the spray tan rooms it's so cold. Other then that everything is always great with awesome staff!
January 30, 2016





Tried mystic tan. Girl said it was 2 dollars more ended up being 5 more. Blotchy and look like a weirdo because I am way too dark.
January 29, 2016





Always clean, friendly staff, great lotions
January 29, 2016





I have yet to have a bad experience at any of your facilities. You hire fun and very knowledgable staff. Thanks for the outstand customer service you provide!
January 28, 2016





The staff is always friendly & super helpful. They always keep me updated on my discounts/credits & latest steals & deals! Can't think of a bad experience with them.
January 28, 2016





staff is very friendly and helpful, especially Ashley. have never had to wait long for a room.
January 27, 2016





Awesome place - all the staff are so nice!
January 27, 2016





It's extremely annoying to pay a monthly fee to tan, only to get a sales pitch about tanning lotions every time you go in to tan. I think everyone who tans, can plainly see that you have tanning lotions for sale! If I need one, I will ask! Otherwise, leave the sales pitch out of it! It's super annoying!!!!
January 26, 2016





Always a friendly smile when I come in
November 7, 2015





Staff is always friendly & welcoming. If I have questions about a product or tanning they are very helpful. Love this place!
November 6, 2015





November 5, 2015





I love the PBT on 42nd. They are the best of the best. The girls will answer all your questions on lotions, tanning, etc. I have never seen a group of young girls ALWAYS happy at 8:00 in the morning. I try to NEVER go to another store. Only thing is I am moving down to Louisiana and you have none in Belle Chase or Gretna. OPlease change this. Thank you.
October 3, 2015





Staff is friendly & treat me like a good aquaintance. Also keeping me updated on the latest deals & packages available.