Palm Beach Tan Bellevue
15th & Cornhusker
Our tanning salon in Bellevue, NE is dedicated to 100% customer satisfaction and we're excited to help you find your perfect shade. Stop by, meet our certified tanning consultants and learn more about our state-of-the-art sunless spray tanning and sunbed tanning.
https://maps.google.com/maps?address=Palm Beach Tan 15th & Cornhusker,10503 South 15th Street, Bellevue, NE, 68123&center=41.156795, -95.932038
Special Offers & Coupons
Memberships & Pricing
Premier Rewards® Memberships
Palm Beach Tan Bellevue location, offers a variety of convenient sunbed and sunless Premier Rewards memberships. Our Premier Rewards members enjoy exclusive offers, free membership upgrades, cash credits and more! Learn more about Premier Rewards.
Sunless Pricing
With sunless spray tanning, you can achieve natural-looking results perfectly matched to your skin tone in just one visit. Palm Beach Tan features Mystic Kyss, Mystic Tan, VersaSpa and VersaPro spray tanning booths.
Learn more about our different Sunless Premier Rewards benefits
Membership
Sunless Platinum EFT
$54.88
Unlimited
Sunless Gold EFT
$49.88
Unlimited
3-Pack Pricing
Platinum Sessions
$85
Sessions expire 45 days from purchase
Single Sessions
Dark Mystic
$36.50
Medium Versaspa
$30
Sessions expire 45 days from purchase
PBT® One™ Memberships
When you simply want tanning at a great price, then PBT One is for you. Choose between Sun or Spray tan for just $14.95 per month with ultra-modern equipment and expert advice from our certified pros. Everything you need. Nothing you don't.
SUNBED
TANNING
Unlimited Level 1 sunbed tanning
Preferred pricing on upgrade sessions
SPRAY
TANNING
One spray tan per month
Preferred pricing on additional sessions
Additional Non-Member Platinum
Additional Member Platinum
Additional Non-Member Gold
Reviews From Our Customers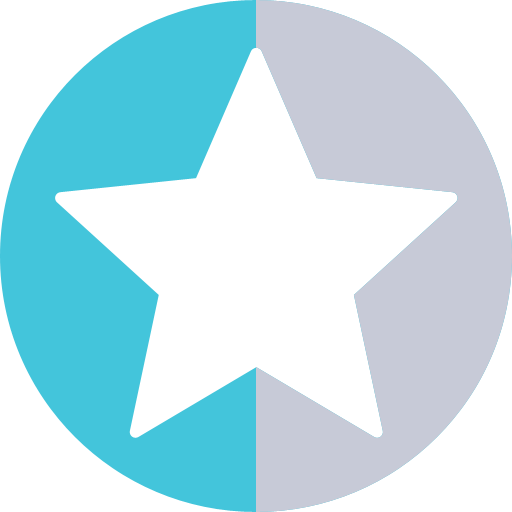 - 250 Reviews
February 6, 2019





Staff extremely upbeat.
January 30, 2019





January 29, 2019





Skylar is amazing! Great personality and friendly. The rest of the staff is awesome also.
January 29, 2019





Helpful, great with a smile, clean
January 27, 2019





Smiles when I walk in the doors and fast check in!
January 22, 2019





It was fair.... went into a bed where the fans were not working and really poor quality bulbs.
January 22, 2019





Very Friendly and always clean.
January 20, 2019





January 16, 2019





My experience here at the Bellevue location is always great the staff that works there is always friendly
January 14, 2019





Been away for a bit but starting tanning again and the girls were very friendly and helpful
January 14, 2019





Always a great experience. Your hours online are wrong though. It says you are open at 10:00 am on Sundays.
January 14, 2019





The staff are always so helpful at any location but my usual location is Bellevue. They are so friendly, love that they remember my name.
January 9, 2019





Always love it!
December 27, 2018





Knowledgeable staff , very caring and to me that is everything. Explains equipment along with the options available. Enjoyable
December 24, 2018





Always friendly, courteous and fast!
December 20, 2018





The Bellevue location is very accommodating when I want to tan. They are also very personable and happy when I'm come to town
December 9, 2018





Love coming in when Jessica and Cassady are working! They have great customer service skills! Friendly and love their jobs!
December 8, 2018





Your store manager Jessica is the best. She helped me with a problem last year. She recognized me when I came in this year (11 months later).
December 7, 2018





December 5, 2018





November 12, 2018





The staff is the best, especially in Bellevue! The facilities are always clean and ready fir us. I especially like the new mirrors and shelves! WHAT I DON'T LIKE ARE THE ARBITRARY 24 HOURS RULINGS THAT ARE NOT NECESSARY! QUIT MAKING US ALWAYS CHECK WHAT TIME IT IS! Even if we tried, we couldn't possibly tan more than 2 or 3 times a week within the 24 hour guidelines. It's just not worth it to argue & wait for 5 min etc. Besides, some of us have split work schedules and it's tough to have to worry about a tan. I'd be happy to discuss this any time with any owner or management. I've already talked to Bart about this over 2 years ago and he said it wasn't in his control. WHY IS IT IN ANY ONE'S CONTROL?
October 13, 2018





Usually always a really good experience, the one thing that hasn't been good is being uninformed about spray tan additives costing extra money or getting told I'm getting a discount when it costs the same as the time before.
September 26, 2018





Was disappointed in last visit cuz the music/speaker in my stand up tan didn't work:( so I did a lot of thinking instead of jamming & enjoying.
July 27, 2018





I love Palm Beach Tan! The staff members are always such a joy and the facility as always clean.
July 10, 2018





Wonderful
July 6, 2018





Always a clean friendly environment! never a line to wait to get in great service
June 28, 2018





Love this location! Clean and the BEST customer service!!!
June 28, 2018





Great location, clean and great customer service
June 28, 2018





Location is always clean and AMAZING customer service.
June 7, 2018





Great, fast, & friendly!
June 5, 2018





Always a friendly, clean atmosphere!!
April 30, 2018





April 28, 2018





April 25, 2018





Absolutely fabulous. A mini ray of sun when needed. Staff are great.
April 20, 2018





April 17, 2018





Employees are personable and remember who you are.
April 17, 2018





I wish that some of the features of the tanning beds i.e. water spray function, aroma scents, would work in all of the beds. lately they haven't been. other than that, my experience is great
April 14, 2018





The person working was amazing. She knew what she was talking about, she was calm and collected when a hoard of people showed up, not to mention she helped me an my husband get an account with a military discount and a couple lotions. Great customer experience!
April 14, 2018





I was met almost immediately and I was shown my options regarding different beds and how things work. It was an easy process and everyone was so pleasant.
April 12, 2018





I was in a tanning bed that was broken, had to use my keys to turn on the bed. Music didn't work. Not that great of an experience but staff was friendly
April 11, 2018





everyone one of the staff there are very happy, cheerful and so helpful...Never have to wait and always greeted with a smile and called by name, which I am impressed with..
April 8, 2018





April 2, 2018





March 29, 2018





I am not impressed with some of the new girls, not very professional and lack detail.
March 23, 2018





March 20, 2018





The ladies who work at this facility are all wonderfully pleasant and helpful. The facility is also very clean and nice.
March 18, 2018





Upon arrival, I locked my keys & phone in my car on Friday @ 530. Your assistant mgr was awesome! Kind & considerate -she went above & beyond in trying to help me & make me less stressed. I do not remember her name but she was the bright spot in my day.
March 11, 2018





Everything is always good and very friendly service. The only problem I have is that the facial tanning lights in some of the beds I have used just stopped working in the middle of my session.
March 10, 2018





Jessica the manager is so attentive and sweet!
March 8, 2018





The girls there are really helpful and nice.
March 1, 2018





The employees at the Bellevue location are awesome. Please fix/adjust the paper towel dispenser so it doesn't spew out wasted paper towels. These can be adjusted.
March 1, 2018





The staff is always friendly & helpful..always calling me by name no matter how long I'm absent...lovely young ladies...
March 1, 2018





February 27, 2018





Rarely ever have to wait for the bed i use and the store is always clean & staff members a friendly & resourceful
January 30, 2018





January 27, 2018





Always have had great experiences, but the last 2 times I've gone tanning, beds were not clean. Associates we're pleasant, but seemed overwhelmed.
January 25, 2018





the gals that work there are all very friendly and helpful and they always greet me with a smile..I like that.
January 24, 2018





I was so glad to see that the mystic was up and working.
January 17, 2018





When you send out emails that say free tan week/free member upgrade week you need to honor that- none of this see the fine print crap. The email says free tan/free member upgrade when you open it that's what it means. It puts your employees in a bad spot to have to turn people down when you show the employee the email
January 13, 2018





January 9, 2018





Great staff!!! Thank you
January 5, 2018





I hadn't been there in over a year. New staff, Great attitude! Super willing to help.
January 1, 2018





Friendly staff, never too long wait time, & great bed/lotion selection
December 26, 2017





New staff, friendly as ever.
December 24, 2017





The ladies at this location are always amazing! They're super nice and helpful.
December 22, 2017





December 20, 2017





Staff is friendly and rooms are clean.
December 19, 2017





December 11, 2017





Fast friendly service
December 1, 2017





Jessica is always helpful and courteous. This visit was no exception.
November 20, 2017





November 16, 2017





The gals that work at the salon are very friendly and attentive.
November 11, 2017





Great customer service. Friendly staff.
November 7, 2017





I've always had great experiences tanning at PB in Bellevue.
October 25, 2017





My last visit was pleasant. Everything was clean and I was in and out quickly. Smile greeting me and a thank you as I walked out the door.
October 18, 2017





Not all of the beds perform the same and it seems like I have to wait every time for a bed even though they are open.
October 17, 2017





Always a clean friendly fun environment
October 14, 2017





I went in with a zillion questions because I have an allergy to the uv rays that come out of the bulbs (not even kidding) but needed to tan before going to the Dominican Republic. I wanted to know which beds might work best for me and the girl working was soooo helpful and made sure I was getting the best deals!
October 14, 2017





The staff at the Dodge St location are amazing, very friendly, very helpful, they even remember my name... I wish you would bring back the upgrades that last# for a couple months.
October 14, 2017





Wish you would have Matt's for your feet as the floors get are cold
October 14, 2017





Always pleasant! Girls are happy and respectful!
October 12, 2017





October 5, 2017





Love Palm Beach's Bellevue location and the staff that works there. They are always friendly, helpful, and accommodating!
October 4, 2017





Love my tanning salon and the staff members there. Only thing I've noticed is that the misters in the platinum beds don't always work or they aren't being refilled constantly. Might be something they need to check out or refill more often. I love those beds because of the misters and aroma so I'm disappointed when they don't work/we're paying for that bed.
October 2, 2017





I like this place but it seems like beds are not taking care of in a timely matter these days. Radio always not working or knobs on radio come off and not replaced, most don't work half time etc
September 26, 2017





The staff are amazing. The mystic tan equipment. Meh. It is broken more than it is functioning. I pay for a spray membership and several times per month I can't use my local facility. Months of this. The staff do their best but it gets old I don't care for the other spray tan machine so I'm forced to either not use or drive far to another store. Please fix this issue!
September 21, 2017





I paid for an upgrade and the bed I like wasn't working. But she put me in it anyway.
September 18, 2017





Ive been coming here for about 18 months now n its just the cleanest place ive been to . everyone is just soo nice n very helpful. It smells so nice the minute u walk in. I just love it!!
September 12, 2017





I love tanning here! The ladies are incredible and super helpful. I've never had a problem when visiting.
September 10, 2017





Always greeted with a friendly face, real, not fake.
August 31, 2017





Always clean and a pleasant staff..great manager..people could learn from her!!
August 23, 2017





I did not go to my usual store to unfreeze my account and the store I went to was ind of dumpy.I had an email that said I was supposed to be upgraded but she said that was the same level of tanning I had signed up for so there was no upgrade.I also had a email that said I would receive a 50.00 gift card if I signed up again and I did not get that either so I am not sure what happened.Just id not care for that store on 96th and Q.I will not go back there.
August 23, 2017





Enthusiastic and friendly staff yesterday evening at 6pm. She made sure to get me quickly situated and was happy to do so! :)
August 11, 2017





The ladies that work at the salon are always so nice and helpful!
August 9, 2017





I always enjoy coming here. All the girls are so friendly and knowledgeable.
August 9, 2017





Always a happy greeting when I walk in.
July 30, 2017





I signed up at the Bellevue, NE location on July 29th around 3:30pm. I'm not sure who helped me but she was AWESOME at her job!!!!! I switched from Sun Tan City and I have already told 5 of my teammates that they need to switch ASAP. I love Palm Beach already!
July 22, 2017





Always pleased!! Great customer service!
July 19, 2017





the locations are all very nice and clean, the staff is very friendly, my issue is with the billing. 3 deductions and not one is the same, I dont understand that..I did buy an upgrade, and when its done then I wont go back. But the beds are all very nice, and so is the stand ups.
July 13, 2017





July 12, 2017





Happy
July 11, 2017





Simple trip, in and out, no problem. Always friendly staff there.
July 8, 2017





Everyone is so friendly and knowledgeable!
July 7, 2017





Always friendly, I get right in without hesitation, love the girls that work for you!
June 21, 2017





June 21, 2017





Great service great color clean place
June 13, 2017





I have enjoyed my tanning experience at Palm Beach...the staff is helpful and friendly...
June 9, 2017





Jessica is the best! She truly understands what great customer service looks like. I started going back to this location because of her!
June 4, 2017





I have a great experience with the staff but having to wait in line during peak times is extremely annoying. I'm sure the store knows when peak times are so having more than one or two people to help customers & clean beds would be beneficial. I also like hearing about specials and deals but don't like feeling pressured to purchase what I'm not interested in. Overall though my experience with this store is pretty good - I would say above average.
June 4, 2017





A few employees have great personalities. Love having them wait on me.
May 31, 2017





May 22, 2017





May 15, 2017





Very clean and helpful. Lovery this place
May 12, 2017





I like the ladies! But sometimes it's takes too long to get a room and have a bed be cleaned. Could be quicker.
May 12, 2017





May 12, 2017





May 10, 2017





My experiences have been amazing! Your staff is very friendly and helpful! The salon is very clean and welcoming!
May 9, 2017





May 9, 2017





Not enough platinum beds. Not enough staff.
May 8, 2017





On more than one occasion, I was sent into a tanning bed without proper eyewear, because the front desk did not have any, and they knew I did not have any. Is that okay? I thought it was definitely NOT okay to tan without eyewear. Please advise.
May 7, 2017





Enjoying it
May 4, 2017





Jami Carpenter at the Bellevue store did an awesome job explaining the different levels of membership and the benefits of the different products I purchased. And the sale was great that I was able to get everything needed and even treat myself to a few pampering products that I wouldn't normally have invested in.
May 4, 2017





I haven't been tanning in many years and the ladies where very helpful
May 3, 2017





Always greeted, love this place!
April 25, 2017





I love the perks of being a member! The staff are always friendly when I visit'
April 24, 2017





April 23, 2017





April 16, 2017





I have never had a bad experience at the Bellevue location even when the shop was 45 minutes late for opening each staff member took very good care of me !!
April 9, 2017





Worth the money. Made me feel gorgeous
April 9, 2017





Clean place and friendly staff.
April 5, 2017





Average age that tans is younger seems everytime I'm in the tanning bed I'm listening to 80s music... would LOVE some updated music. Also have been to other tanning beds that offer cushions instead of hard plastic head rests, usually leaves me with a headache by the time I leave.
April 1, 2017





Always pleasant employees, I get in right away!
April 1, 2017





March 29, 2017





Excellent experience every time. Service is quick and very friendly. I'm seeing amazing results before my wedding. And thank you for providing eyewear!
March 25, 2017





March 22, 2017





March 21, 2017





The staff is always helpful and friendly
March 21, 2017





I love the fact I can walk in and get placed into a bed right away. There are times when I have to wait a couple moments for the staff to clean a bed for me but I have worked for Ashley Lynn's in the past and know they are coming up on peak season so a few moments of waiting for a bed to get cleaned is understandable. I have never had to wait for someone else to finish before getting my turn.
March 20, 2017





The staff were very helpful and nice! I can't wait to go back
March 16, 2017





Quick, glasses has elastic this time, clean
March 13, 2017





Always have friendly and fast service everytime I have visited and have gotten some great rewards as well.
March 12, 2017





Friendly atmosphere, great costumer service, and clean environment. The rooms are always tidy and stocked (supplies for spray tan). The employees are never rude and always have smiles on their face. They sell products but aren't pushy about it. That reason alone is why I buy their products.
March 10, 2017





Almost never a wait for a bed in the bellevue location. Always clean. A little pricey. Also I've seen much nicer stand up booths at smaller cheaper salons, might want to consider upgrading to something larger and nicer. For the price the level two beds aren't great at all.
March 7, 2017





I love Palm Beach
March 7, 2017





There does not seem to be enough help at the Bellevue location. Not enough upper level beds.
March 4, 2017





I love going to the Bellevue location it is always clean and the staff are amazing!! Jessica is always smiling and friendly when I come in and she is always willing to answer any questions I may have!
February 27, 2017





Always a great experience with minimal wait times.
February 26, 2017





Always a clean facility, not too much of a wait.
February 22, 2017





February 17, 2017





Was a good trip. Salon was clean and attendant was friendly. Two items - Consistency between salons with respect to towels and eyewear post tan would be appreciated. Some want left in room, some want brought to front. Second - the fan on the bed I used was not working. Recommend periodic checking the functionality of fans as the lack of a fan could lead to a customer overheating.
February 6, 2017





Very good experience, although it seemed like the bulbs in the stand-up were a little weak.
February 2, 2017





Staff is so friendly and area is clean and welcoming.
February 1, 2017





The staff are always friendly , rooms clean etc. Really the only downfall are the broken speakers on the beds. I know room 28 has been down quite a while so I turn the volume down and use my phone. And the aroma therapy never seems to work on the front bed. But that won't stop me from coming!!
January 30, 2017





Great service. No waiting. Clean facility.
January 27, 2017





The staff that you have in Bellevue are awesome and always polite!!
January 22, 2017





Great experience every time!!
January 22, 2017





Always enjoy coming in!
January 21, 2017





Staff is great! Efficient and friendly.
January 20, 2017





Great great experiences, staff, and service. Only complaint is about the speakers in the platinum beds in room 28 and 26. Those are the usual ones I go to and the speakers are toast! Super crackly, static galore, and you have turn down the volume right away when you get in the bed because the music and sounds are so sharp and piercing because of the bad speakers. I LOVE listening to music while tanning but with the bad speakers I can't really because it sounds bad.
January 20, 2017





Enjoy the tanning experience. Wish I could choose my own music though
January 11, 2017





I used to tan and work for Ashley Lynn's. I know when I need a great tan with a staff that is knowledgeable and well maintained equipment to head to Palm Beach (previously known as Ashley Lynn's).
January 6, 2017





I spray tan multiple times a month, the salon is always well kept, clean, and tidy. The girls are always helpful and friendly. The spray tan room is always stocked.
December 8, 2016





Busy as it was when I walked in, I was helped in a timely.
December 8, 2016





November 30, 2016





Staff is exceptional. Always friendly and accommodating.
November 29, 2016





I've been in this salon twice now and Lexi has helped me on both occasions. She is knowledgeable and polite and did not make me feel pressured at all. She is an asset to this store, I can tell already!
November 26, 2016





Ladies working are always cheerful and service is always fast and super helpful
November 16, 2016





November 15, 2016





Clean area and friendly staff.
October 31, 2016





Been pleased the last 2 times with customer service.
October 27, 2016





Always a good experience at palm beach!
October 27, 2016





Staff is polite and very knowledgeable!
October 27, 2016





October 13, 2016





September 19, 2016





Dakota had great customer service, Cindy has her moments of being grumpy, but Saturday she seemed better.
August 31, 2016





All the employees are soo nice and very helpful.. Its always soo clean and smells soo good ..i am very pleased and satisfied with palm beach tan.
August 30, 2016





Staff are always so friendly and always make sure you have enough lotion and tell you about the latest products. Place is clean and welcoming.
August 22, 2016





Still love how clean the facility is, and for the most part the staff is fabulous!
August 12, 2016





Last trip was great, no issues. However on a number of prior trips the "Viper" bed was down and I had to use a different bed in the same level as the "Viper" that is not as good of a bed. Would appreciate more "Viper" beds being available.
July 30, 2016





I have always had such awsome service everytime i have went tanning at this place.. Such great ppl work there n they are always so nice and helpful! I love it!! Its soo nice n clean also! Dont plan on going anywhere else!!
July 19, 2016





I started a membership and also got one for my daughter we've got over 7 tanning products also on the same day. I asked if you had any Palm Beach Tanning bags and you were out but we're expecting some in the next day we went to tan and you had the bags but couldn't give me one for me one for my daughter comma and said I had to purchase more tanning products to get the bag I think that was not cool at all. The staff is very friendly but that was the one experience I didn't appreciate and there is a tanning bed there that is it in the Diamond package you pay a lot for every month and the radio has not worked in it since I started going there so that needs to be fixed also.
July 12, 2016





Clean rooms, friendly staff
June 27, 2016





Employees are always so nice and helpful
June 16, 2016





June 11, 2016





June 11, 2016





The staff is wonderful at the by WAlmart in Bellevue
June 11, 2016





June 10, 2016





I had a great experience at Palm Beach. It's so clean, and so many options! The staff was very pleasant. When I asked what packages there were Mallory was very polite and told me about a discount package for college students which made me extremely happy to know about, since I'm a broke college kid always looking for deals. She also helped me find a lotion to tan my legs because my legs don't tan very easy. Over all I had a great experience and will be back.
June 8, 2016





The gals are always so friendly!! They usually have me pulled up in the computer and they know which bed I like!!
June 8, 2016





The Manager at your location in Bellevue Nebraska is wonderful. She always remembers my name, is super friendly and always has a smile of welcome.
June 7, 2016





sometimes I feel like the girls that work here are distracted and not really focusing on the customer but Amanda is great! she remembers my name and knows exactly what I want before I ask!! Kudos to Amanda in Bellevue on Cornhusker!
June 7, 2016





Clean rooms with towel and goggles , love it! Staff seems very attentive!
June 6, 2016





I love how quick and easy it was to walk in, get checked in and get to tanning! Im constantly on the go and rely on speedy service to meet my schedule!
June 6, 2016





Has always has great customer service
June 4, 2016





I had to freeze my account for awhile but I'm back now thank goodness.
May 24, 2016





Staff is friendly and I seldom have to wait for the bed I want. My tan looks natural and I get compliments often.
May 18, 2016





May 17, 2016





I usually have a great experience, but the last time I was in it was a little busy and the lady wasn't very friendly. Haven't seen my regular girls in a while.
May 16, 2016





Good location, friendly staff, and I almost never have to wait for a bed to tan!
May 15, 2016





May 14, 2016





May 12, 2016





Great, friendly staff! The facility is very clean and nice. I love it that we get towels and eyewear for every visit - nice touch.
May 7, 2016





Girls are so polite and helpful
May 7, 2016





May 6, 2016





I was told on the phone of a special of $49.95 a month for a package I went to the salon 2 days later and no that is no longer the special. I wish I was told that it was only good that day. The gal that helped said I can do that package for a discount rate though. Then the next customer was given a different deal. I don't like that specials are not posted. I am a returning customer and really only want to tan for 1 month but it was cheaper to sign up for a membership and then cancel. You are almost forced to get the starter kit just to save $20.00 then spend over $100.00. If you are a returning customer that fee should have just been waved. I did get 1 week of free upgrades that I wish I could have used later after I had built a tan base but was told I had to use them the first week. I will continue my month but will most likely cancel after that.
May 4, 2016





Great
May 4, 2016





I am loving the benefits of my membership! The gals are always so friendly when checking me in and are always letting me know of any specials! Great group running the Bellevue location!
May 2, 2016





Everyone at the Bellevue, NE location is great. They are always very helpful and friendly. I LOVE going there!
April 27, 2016





Great customer service! Never have a bad experience!
April 24, 2016





always clean, no waiting times, multiple locations in Omaha
April 23, 2016





Helpful staff, clean, great tan.
April 20, 2016





I love going to Palm Beach Tanzania! Not only have I gotten a great tan but I am always met by friendly helpful staff! The place is always very clean!
April 19, 2016





This location seems like the beds not all in working order. other locations have multiple beds in level 2. the only ones available in level 2 are stand ups.
April 14, 2016





Always friendly and knowledgeable
April 13, 2016





Excellent place!
April 12, 2016





I love this tanning salon. The girls are all so nice and helpful. The salon is always clean and the girls never rush you if you have a question or buying upgrades or products. They are so imformational and no there products well. Highly recommend Palm Beach Tanning
April 7, 2016





I first joined Palm Beach Tan when they first opened on Capehart Rd and was called Ashley Lynn's. I wish you would open a salon in Plattsmouth NE 68048. I am certain they would do very well with the surrounding areas. A great location would be near the new Hy-Vee grocery store, just off Hwy 75 that opened a couple of years ago. Verizon, Scooters, Cost Cutters and a tax office opeñed in that location. Love going to the salon.
April 3, 2016





I would love to see more offers to upgrade to the best tanning beds! Other than that, awesome experience and great staff. :)
March 30, 2016





I stayed on after the switch from Ashley Lynn's tanning. I'm excited to see how the perks add up for me!! Loving the comfort of the platinum bed! Great staff....they have always been very friendly.
March 24, 2016





Love the friendly staff and clean atmosphere!
March 22, 2016





Clean friendly atmosphere. Staff are great and facilities are very clean. Recommend this salon above others.
March 22, 2016





Friendly & helpful
March 19, 2016





March 13, 2016





Location is always clean, staff is friendly and knowledgable
March 10, 2016





Have tanned with the same people in Destin,Fl for 3 years and after moving had to start with Palm Beach Tan... The service is good ( sometimes the girls seem a little helter skelter), not a very wide selection of lotions, and a few of the beds have glass that could probably use replaced, but overall its a good experience - not the best Ive had but for the price itll work.
March 7, 2016





The tanning salon is always very clean. They never compromise on sanitizing. The staff has always been able to answer any of my questions. I've been a member for quite some time. Will never go any where else
March 3, 2016





Palm beachvtan has always been great to me! Mallory Rengo in your Bellevue NE store is an awesome employee. She has great manners and is always keeping things organized!
March 2, 2016





Convenient location and friendly staff!
March 2, 2016





Convenient location and friendly staff!
March 2, 2016





Convenient location and friendly staff!
March 2, 2016





The help is very helpful when selecting what products/packages to purchase. Very friendly and helpful. Nice Job!
February 27, 2016





Great experience
February 25, 2016





Just started back after the holiday season. I am always greater with a smile. The Viper was down and I like using that but hopefully it will be back up soon. But all in all I have no complaints!
February 25, 2016





Clean beds! Great play list. I didn't have to wait long for a bed:)
February 23, 2016





I used the Spray Tan only. I wish staff would wipe the floor of the Spray Tan Machine after each use. There's always water on the floor & I have to use the only towel provided to wipe the water off floor because its a safety hazard to where I could slip & fall. I have to wipe down EVERY time I go.
February 17, 2016





The staff is very friendly. This facility has adequate beds at each level.
February 11, 2016





Good locations. Friendly staff. Would love to see it open at 7 a.m.
February 6, 2016





Palm Beach is my favorite place to go to for tanning, been a member off and on for years (mostly on). My only issue is being pressured to buy something almost every single time I go in. I understand you're a business and need to make money and I also understand your employees get commission, I get it. I got my membership back the other day, I'm military now, which means I don't have much disposable income and I made that clear. I really didn't appreciate having to say multiple times that I had to just get the membership and wouldn't be buying any product. I almost dread going in to tan because I know I'm going to have to deal with that pressure. Unfortunately all tanning salons seem to be like that and I just wish Palm Beach was not. I will continue to come in, I just can't stand the sales pitches.
February 2, 2016





Staff is very pleasant and nice.
February 1, 2016





I am on level 2 for tanning. When I go in, the girls are very helpful and do what's in the best interest of the client. I don't have any problems there. However, at level 2 there are only two options-without having to go to level 1 beds. Would like more options than the viper or stand up without having to spend more.
January 29, 2016





Would be 5 stars but I like the "Viper" model and the last few times I've been in the very limited supply of the viper have been in use. Realize that is timing but it that model is popular, maybe more could be installed?
January 28, 2016





Always helpful & friendly!
November 9, 2015





The people are great when I go in, however there are only two real options in level 2, Viper or Standup. I can do the level 1 beds, but what is the point of having a level 2 membership? I do appreciate the occasional one time choose any bed you would like!
November 9, 2015





Wonderful ladies that work hear. Always clean and friendly. Keep up the great work!!
November 7, 2015





It's harder for me to come in as often as I'd like since they changed it to the 24 hour rule. I really dislike being told I'm even 5 minutes too early and I'll have to wait. Seems a little ridiculous when I'm paying for it and can't use it due to scheduling conflicts. And it would also be nice if maybe there was a way to get credit for the months I've only been in once or twice like a free upgrade or something. Even if it's just for the one day.
November 7, 2015





I feel like the overall quality and experience of PBT is great. However, there have been times when an employee has been rude and condescending. And I feel like the beds could be cleaned better.
November 5, 2015





I love Palm Beach Tan, I only wish you would open one in Plattsmouth, NE near the new Hy-Vee Thank You Marilyn Dolly
October 3, 2015





I love Palm Beach Tanning. First started tanning many years ago when Ashley Lynns opened on Caphart Rd near Offutt AFB. I really wish you would open a Palm Beach Tan in Plattsmouth Ne 68048. There is a new area where a Hy-Vee Grocery opened and other shops are opening. There are towns in surrounding areas that people would tan. We have to drive more than ten miles to Bellevue to tan.
October 3, 2015





October 2, 2015





Every time I walk in with friends even before I started tanning there everyone was so friendly and positive. Now ive started tanning there and they were so helpful with the whole process of getting everything started! Wonderful people at the Bellevue, Ne location!