Palm Beach Tan Omaha
168th & Q
Our tanning salon in Omaha, NE is dedicated to 100% customer satisfaction and we're excited to help you find your perfect shade. Stop by, meet our certified tanning consultants and learn more about our state-of-the-art sunless spray tanning and sunbed tanning.
https://maps.google.com/maps?address=Palm Beach Tan 168th & Q,16819 Q Street, Omaha, NE, 68135&center=41.20436, -96.17795
Special Offers & Coupons
Memberships & Pricing
Premier Rewards® Memberships
Palm Beach Tan Omaha location, offers a variety of convenient sunbed and sunless Premier Rewards memberships. Our Premier Rewards members enjoy exclusive offers, free membership upgrades, cash credits and more! Learn more about Premier Rewards.
Sunless Pricing
With sunless spray tanning, you can achieve natural-looking results perfectly matched to your skin tone in just one visit. Palm Beach Tan features Mystic Kyss, Mystic Tan, VersaSpa and VersaPro spray tanning booths.
Learn more about our different Sunless Premier Rewards benefits
Membership
Sunless Platinum EFT
$54.88
Unlimited
Sunless Gold EFT
$49.88
Unlimited
3-Pack Pricing
Platinum Sessions
$85
Sessions expire 45 days from purchase
Single Sessions
Dark Mystic
$36.50
Medium Versaspa
$30
Sessions expire 45 days from purchase
PBT® One™ Memberships
When you simply want tanning at a great price, then PBT One is for you. Choose between Sun or Spray tan for just $14.95 per month with ultra-modern equipment and expert advice from our certified pros. Everything you need. Nothing you don't.
SUNBED
TANNING
Unlimited Level 1 sunbed tanning
Preferred pricing on upgrade sessions
SPRAY
TANNING
One spray tan per month
Preferred pricing on additional sessions
Additional Non-Member Platinum
Additional Member Platinum
Additional Non-Member Gold
Reviews From Our Customers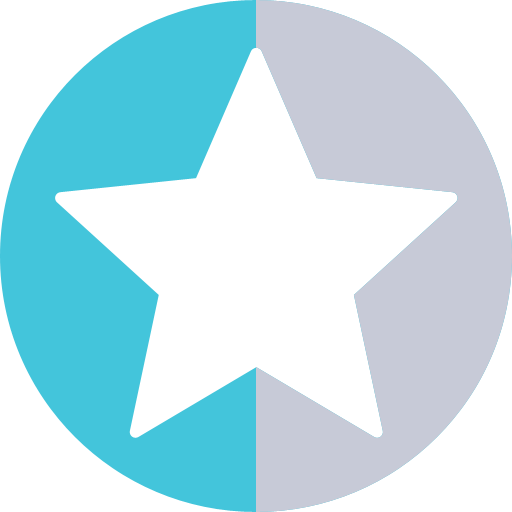 - 144 Reviews
February 7, 2019





February 7, 2019





February 6, 2019





January 30, 2019





January 17, 2019





January 16, 2019





you have finally got good employees keep them
December 28, 2018





Things have really improved at the various salons that I have been going to. The employees are great to work with. This is a much improvement from the past. Please keep the employees that you have. I have been going to 168th & Q and 144th & Center locations. 108th and Maple has been great improvement also, the employees are great. Still smells like a musty locker room or sewer gas at times but I am starting to think that that is just how is it. I do know that this just started the last couple of years was not like that for the first several years that the location was opened.
December 25, 2018





Need to have the new platinum beds in more than 168th center Omaha
December 23, 2018





December 12, 2018





168th and Q has been a big improvement. you have great people working there now, keep them.
December 9, 2018





Always friendly and helpful. Fun to chat with before tanning. Offer good advice on products
December 9, 2018





December 7, 2018





December 5, 2018





Always friendly staff. Rooms clean. Nice warm fuzzy feeling.
November 4, 2018





Everyone is always friendly, polite and very helpful !
April 26, 2018





Salon was really busy but the staff was on top of cleaning beds. Nobody likes to wait but I only sat a few minutes. Friendly staff
April 18, 2018





Very accommodating, friendly and knowledgeable staff !!
April 12, 2018





April 8, 2018





MUCH BETTER THAN THE CUSTOMER SERVICE THAT I RECEIVED IN THE PAST.
April 6, 2018





Love my location ex exceptional service
April 1, 2018





Helpful receptionist-very knowledgable
March 29, 2018





Staff is always friendly and always remembers my face.
March 25, 2018





I walked in the afternoon of March 24 for my first visit to a tanning salon. Not having any knowledge of the process and how the system worked the two young ladies working that afternoon were extremely helpful. Alexis walked me through the different plans and showed me the difference between the beds. Based on her recommendation and information she shared I chose a program which best fit my needs. They were out of a men's lotion and even offered to drive over to the 144th/Center location to pick one up while I tanned. Very nice & friendly associates.
March 8, 2018





Liliana was the one that helped get me signed up! I haven't been tanning is about 4 years and the cleaner always messed with my skin. Liliana was very helpful teaching me how to use the bed, making sure I didn't go too long since I haven't gone for so long, and she whipped down the bed with water since the cleaner used to mess with my skin. She did an amazing job!
March 4, 2018





Fantastic. The staff at the location I go are super friendly and helpful!
March 1, 2018





I was greeted as I walked in. The lady explained everything to me and was able to answer all my question. Very clean atmosphere.
February 28, 2018





Bree was great to work with and was very knowledgeable.
February 27, 2018





Everyone has been great and enthusiastic
February 22, 2018





February 22, 2018





we were in AZ. went in to get a spray tan (46.00) and must not have been right as she did not have any color. Yesterday-Omaha. waited almost 25 mins to get into a bed. only 1 gal and 7 people in line
February 21, 2018





Clean environment. Cheerful staff that always makes you feel good. And I almost always get the bed I want.
February 9, 2018





Nice warm room, friendly staff, clean environment. Sidewalk right outside the front door was a little icy and slick!
February 7, 2018





Good, a little pushy with sales and products to get the higher one but I'm sure that's the way for them to make some money
February 4, 2018





February 3, 2018





Very helpful
January 25, 2018





Staff is always so kind and helpful !
January 24, 2018





January 9, 2018





As always experience positive
January 9, 2018





Thinks are going great. The locations that I have been to in the last 30 days has been pleasant. I just wished that we still got one free upgrade each month like we did with Ashley Lynn's. Just a perk for being a customer for a long time, I have been going there since 2000. Would be nice to get appreciated. Feel that at times all Palm Beach cares about is the almighty dollar and how much can we make off of the customers
January 1, 2018





Always friendly and helpful
December 17, 2017





December 8, 2017





Doing a great job, however, there is always room for improvement. the 96th & Q location needs some attention
December 7, 2017





Got the bed I wanted and Amanda was pleasant as always
November 30, 2017





Sales people were friendly, quick service
November 30, 2017





Love 168th and Dodge
November 26, 2017





November 22, 2017





Associates are always pleasant and very helpful.
November 21, 2017





November 15, 2017





The staff is very friendly!! Everyone is always very helpful to me with choosing the right products to use! I'm happy that they inform me of any free upgrades, promotions, and discounts! Best place I Have ever tanned hands down!!!
November 10, 2017





Associate provided enough incentive for us to stay with PBT. Very pleasant and customer focused.
October 25, 2017





I had a very pleasant experience. She was very helpful and very knowledgeable. She went above and beyond out of her way to help me and to figure out the best package and products that would suit my needs. I would go back every time to this location knowing that I would get this same person to help me.
October 24, 2017





Just nice friendly people.
August 31, 2017





Would be nice if Palm Beach did what Ashley Lynn would do. When they had free tanning, existing customers would be rewarded with free upgrades for the same time period. they would also give customers one free upgrade each month because of taxes being charged on the account. Palm Beach appears to be out as the amighty dollar and not the customer
August 21, 2017





Everyone is always so polite and friendly. Nice products. Always clean
August 16, 2017





August 13, 2017





Always prompt and friendly
July 11, 2017





Every location I go to the staff is friendly and you don't feel rushed when you have a question. I especially enjoyed the 4th of July specials!
July 2, 2017





Love the girls at PBT! They are always friendly and very efficient !
June 28, 2017





June 26, 2017





Initially I was looking for a new tanning salon as I did not like my current one with the price increases and rude staff. However I had a death (by suicide) in my family and was unable to freeze My account. I was charged for 2 months in which I never stepped foot into the salon. I was only able to tan by paying for these 2 months first. I would have expected some type of understanding given the circumstances. Otherwise I like the salon.
June 25, 2017





I always have a good experience at my PBT! All the gals are get kind & helpful!
June 22, 2017





sometimes it seems that all you are after is the $'s. not all beds are the same at all of the salons. some of your people are the real professional. people were more friendly when ti was ashley lynns
June 18, 2017





I really enjoy coming as everyone is so friendly.
June 5, 2017





The associates at the front desk are always friendly. The place is always clean. However, When I upgraded my account-can not always get into an upgraded bed.
May 21, 2017





Always a pleasure!
May 18, 2017





OVerall a good experience. However, it's very annouying when they are trying to sell something to me every single day!
May 17, 2017





Everyone at the 168th and Q location is always very kind and helpful!
May 17, 2017





May 15, 2017





The girls are always so nice!
May 1, 2017





Purchased two separate promotional upgrades and the misters were out for every session. I mentioned it to the attendants on duty after the second time out of four times but this feature (which is a one nice to have because the higher beds are hotter and I paid for an upgrade) is obviously not kept up with. I let a different attendant know the last time and she sort of reacted as if I was being rude. I was just letting them know!! Not sure I'll purchase an upgrade again.
April 19, 2017





The staff was very pleasant. The average stars came from the quality of the bed. Bed #19 was popping and cracking the entire time. Very annoying.
April 14, 2017





Great people...great experience...every time!
April 13, 2017





Great experience
April 10, 2017





I upgraded to diamond status because the spray tans are included at that level. But I still paid $20 for "additives." Can you get a spray tan at Diamond level at no extra charge?
April 10, 2017





I came in to start tanning for a wedding & I had not been tanning in years. The associate helping me was very patient with all of my questions & explained things very well & got me into an ideal package for me without over spending. Very much appreciated!
April 9, 2017





April 8, 2017





March 31, 2017





Great experience
March 11, 2017





Just enjoy the time spent.
March 6, 2017





The fans on the level 1 tanning beds need to be cleaned. I don't like turning on the fan only to have a it blowing dirt/dust all over me.
March 4, 2017





The manager at my PBT location is great! Always kind & greets you with a friendly smile! Always clean too!
February 22, 2017





Everyone is always super nice and helpful. There is almost always a bed available that I would like to use. Everything is very clean and sanitary.
February 9, 2017





The staff is always friendly and helpful!
February 5, 2017





Excellent place to tan
February 3, 2017





Great friendly staff at my PBT location! Always clean & available beds!
February 2, 2017





I was a little disappointed when i unfroze my account yesterday that no one mention the sale going on this week.
January 30, 2017





The girl working was so friendly and helpful!!!
January 27, 2017





The tanning location I go to is great!!!! The girls are always friendly and remember you by name.
January 6, 2017





Friendly people. Clean rooms. Happy facilities.
January 6, 2017





Always excellent service.
January 3, 2017





Great
December 31, 2016





Great job!!
December 29, 2016





Everyone is always kind and friendly at the Palm Beach Tan on 168 & Q in Omaha.
December 12, 2016





I wish that you would do like Ashley Lynn's did, give you one free upgrade a month. Also when you offer free tanning to new people, the existing people would get free upgrades during the same time. Seems that all Pal Beach cares about is making money and not the customer.
November 8, 2016





Good establishment, a bit on the pricey side but not a lot of other options in town to get the same variety of tanning options or locations.
October 29, 2016





August 20, 2016





Always friendly, clean facilities, knowledgeable staff! I will always choose plam beach for my tanning needs.
August 17, 2016





Good experience. Friendly staff. Nice beds.
August 7, 2016





Initially wanted to purchase another upgrade package. I was quoted a wrong price (a $20 difference) and ended up declining. When I declined, I was assigned to a dirty bed. I really hope that was coincidence
July 25, 2016





July 8, 2016





The sales associates are the best, they're so helpful. I like being able to walk in there and have them remember my name. They always answer my questions.
July 5, 2016





Always prompt service with a positive attitude. Have pretty good deals on a monthly basis. My only complaint would be that I paid to upgrade but when I go to tan all of the higher level beds are taken so I never get to use the upgrade that I PAID for....ugh! Otherwise, great place to tan!
July 4, 2016





June 28, 2016





Arielle is always helpful and positive, recognizing me upon arrival and explaining the different levels for me.
June 23, 2016





June 19, 2016





I have always had a great experience when I stop in to tan!
June 14, 2016





Very friendly staff-always have a smile on their faces and update you on the new promos
June 13, 2016





I've been a customer for a long time & haven't really had any issues until recently. The last few times I walked in I wasn't greeted right away. Instead of acknoledging my presence right away as usual, the employees took their sweet time. It made me feel unwelcome & burdensome to them. I realize these are only kids, but isn't there training on employee conduct & the importance of the customer? We keep the doors open, not them. Thank you
June 13, 2016





June 8, 2016





The staff is very hard working & pleasant. Keep up the good work!
June 8, 2016





The staff is friendly. Sometimes, you have to wait because there is only one person working. They need more bed runners to keep customers moving in and out.
May 27, 2016





I appreciate that I never have to wait for a bed
May 21, 2016





Employees are friendly and accomodating
May 6, 2016





May 6, 2016





May 6, 2016





The associate did not clean the bed very well
April 26, 2016





April 22, 2016





Love the 10th and Cornhusker location. It is always clean and they are always friendly. They always answer any questions I have proudly and sell me the best products.
April 19, 2016





You guys have been great. Just need more beds. Hate waiting
April 16, 2016





Very friendly, great customer service
April 3, 2016





Everyone is very nice and friendly and the salon is always clean.
March 31, 2016





March 29, 2016





The staff is fantastic, the beds are new and suited to any level. If you are looking to get started tanning for the summer or want that all year tan, this is the place for you.
March 25, 2016





Staff is always very friendly & kind & I am usually greeted by name. Salon is always clean & tidy.
March 25, 2016





The staff was very friendly, helpful, & knowledgeable!
March 21, 2016





The person who helped me check in at 96th and Q location was very nice. She had a big smile on her face the entire time.
March 12, 2016





Always willing to help and offer suggestions. Even recognized my birthday was that day!
March 12, 2016





Great service!
March 1, 2016





February 29, 2016





February 28, 2016





I have never had to wait more than five minutes for a bed. 99% of the time when I walk in, I check in and walk into a room. Fast and easy service. Always clean!
February 23, 2016





I really enjoy going to Palm Beach. All the girls are super friendly and they've given great advice on spray tanning!
February 16, 2016





I love it!!!
February 16, 2016





I haven't been tanning all winter and my mental health needed me to go, Ashley was kind and patient with refreshing my memory and helping me find the right bed for me for the right amount of time!
February 5, 2016





Arielle is always very kind and professional when I go to tan. She's extremely knowledgeable about all of the products!! I always appreciate her friendliness and remembering who I am when I come in. I feel like a very valued customer.
January 27, 2016





I have never had to wait for a tanning bed, and I'm always told about specials that are going on.
January 27, 2016





I feel like I never know what kind of welcome or attitude I'm going to get when I come in. Sometimes, someone is right there waiting at the computer asking how I'm doing with a smile on their face. Other times, I feel like I'm bothering them, or butting into their conversation with someone behind a closed door. I love all the beds except for 7, I really don't understand how it isn't embarrassing to use. The cracking on the glass makes me think that it's a really old bed and I wonder how long it's been used and when the last time the bulbs were changed. Majority of the time everything is great, these are just the things that I notice in my 20 minutes that I'm there.
January 27, 2016





January 26, 2016





Girls who helped me really knew what they were talking about and very friendly. Didn't try to pressure me into getting the highest package. That's happened to me before at other places and I leave. They asked my price point and helped me from there. Thanks!
January 26, 2016





Great customer service!
November 7, 2015





The staff at Palm Beach on 168th and Q used to be rude. It made it awkward to go in there, they were that rude. Now coming back there is new staff and they're amazing!! There is Ariel, and this other girl who is there a lot. They're very helpful and the most kindest people you could meet!! Thank you Ladies!!
November 6, 2015





Like to see wifi
October 3, 2015





Your crews are always helpful and happy and seem to have a lot of knowledge on products. Even though I'm not always willing to purchase lotions. Love how they know my name and greet customers and tell us to have a nice day
October 2, 2015





I enjoy the beds and the people. Thank you!