Palm Beach Tan Lincoln
56th & Hwy 2
Our tanning salon in Lincoln, NE is dedicated to 100% customer satisfaction and we're excited to help you find your perfect shade. Stop by, meet our certified tanning consultants and learn more about our state-of-the-art sunless spray tanning and sunbed tanning.
https://maps.google.com/maps?address=Palm Beach Tan 56th & Hwy 2,5308 South 56th St, Lincoln, NE, 68516&center=40.75902, -96.643609
Special Offers & Coupons
Memberships & Pricing
Premier Rewards® Memberships
Palm Beach Tan Lincoln location, offers a variety of convenient sunbed and sunless Premier Rewards memberships. Our Premier Rewards members enjoy exclusive offers, free membership upgrades, cash credits and more! Learn more about Premier Rewards.
Sunless Pricing
With sunless spray tanning, you can achieve natural-looking results perfectly matched to your skin tone in just one visit. Palm Beach Tan features Mystic Kyss, Mystic Tan, VersaSpa and VersaPro spray tanning booths.
Learn more about our different Sunless Premier Rewards benefits
Membership
Sunless Platinum EFT
$54.88
Unlimited
Sunless Gold EFT
$49.88
Unlimited
3-Pack Pricing
Platinum Sessions
$85
Sessions expire 45 days from purchase
Single Sessions
Dark Mystic
$36.50
Medium Versaspa
$30
Sessions expire 45 days from purchase
PBT® One™ Memberships
When you simply want tanning at a great price, then PBT One is for you. Choose between Sun or Spray tan for just $14.95 per month with ultra-modern equipment and expert advice from our certified pros. Everything you need. Nothing you don't.
SUNBED
TANNING
Unlimited Level 1 sunbed tanning
Preferred pricing on upgrade sessions
SPRAY
TANNING
One spray tan per month
Preferred pricing on additional sessions
Additional Non-Member Platinum
Additional Member Platinum
Additional Non-Member Gold
Reviews From Our Customers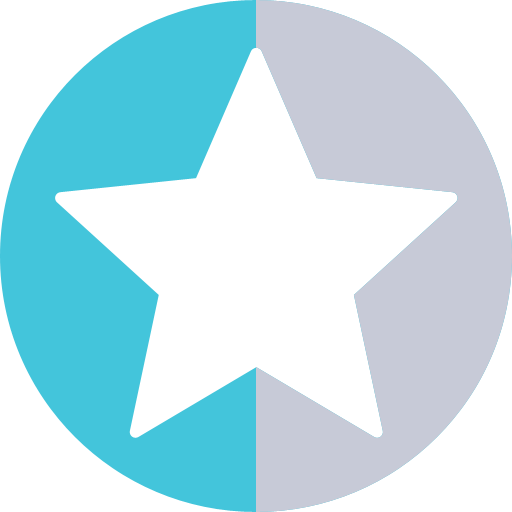 - 129 Reviews
February 6, 2019





Have only tanned a few times in the past, the help i received explaining things was great!
January 24, 2019





Always ready, work to accommodate
January 10, 2019





Very friendly and knowledgeable. Took the time to explain each bed and the benefits. Along with the lotions and what each one does.
January 9, 2019





Amy does an amazing job and really knows her stuff. Very polite and always letting me know when there are sales going on.
January 6, 2019





January 3, 2019





I have tried other tanning salons and no one compares to Palm Beach Tan.
December 31, 2018





December 29, 2018





December 28, 2018





December 11, 2018





I just love the store on 56th and O Brittany is GREAT!!
December 10, 2018





Greeted with a smile. Beds are clean and equipment working properly.
May 13, 2018





I wish getting a tan in the versa was more pleasant. There should be a way to heat solution so the spray isn't so uncomfortable . The gals need to know what to charge and not to charge for bronzing . I was charged for and should not have paid extra.
May 1, 2018





April 20, 2018





Everyone has been super nice and super helpful with starting a membership for me. I'm extremely satisfied with everything.
April 17, 2018





Staff was very helpful and knowledgeable! She took the time to explain each bed and plan to me and what would benefit me most It would be nice if while they were ringing me up they would give a breakdown of the charges; it didn't quite add up in my head what I got vs what I paid.
April 11, 2018





I always have great service whether I go to 27th & Cornhusker or 56 & highway 2. Beds are always clean and employees always make you feel welcome.
April 7, 2018





Very Friendly staff. It could be a little cleaner. I use the stand up beds and they aren't very clean, they need a serious cleaning. The floor in the rooms are dirty.
April 5, 2018





March 18, 2018





Medium spray tan = looked like an oopa loompa
March 6, 2018





Riley was experiences and knowledgeable in helping meet my tanning needs. The only thing I would change is the 24 hour wait time rule. I went back the next day after my first time tanning and was 9 minutes before the 24 hours. So I skipped tanning because I didn't want to sit and wait the 9 minutes. I would suggest it be more like one tan per day not exactly having to meet 24 hours, most people won't tan at exactly the same times each day.
March 1, 2018





I love going to palm beach on 56th and O just because Brittany is so wonderful and knows her stuff.
February 16, 2018





Very clean place, everything was explained in a clear way, enjoyable experience all around!!
February 9, 2018





I think all of the girls are amazing here, so helpful and friendly!! :)
January 29, 2018





enjoyable....beds clean...employees great
January 18, 2018





Always in and out pretty quick and everyone is always friendly.
January 17, 2018





Store was very clean and tidy. Did not have to wait for a bed. Love that Palm Beach is consistent with each visit!
January 4, 2018





December 13, 2017





Love the versa spray! Need more alpha beds at 56th
December 8, 2017





November 25, 2017





Staff was very helpful with me starting a membership and redeeming a deal. However, staff was a little pushy on products and deals. I was given a sample which was nice though but it's hard to tell employees that I can't afford even the cheapest deal of three products. Very nice though
October 17, 2017





October 13, 2017





Excellent Jade is always very helpful andprofessional
September 27, 2017





September 27, 2017





I love going in the the 56th and O street location Brittany is just the greatest
September 8, 2017





Great
August 31, 2017





August 13, 2017





August 13, 2017





I was very satisfied when I came to sign up for a membership as Emma was unbelievably helpful and very great with all of the products and options that you offer. She did a great job helping me get the best deal for my money
July 21, 2017





It was my first time tanning and the staff was such a great help!
July 11, 2017





I usually go in in the mornings and the girls know me by name. They are all very helpful and have a good visit whenever I go in to tan.
June 20, 2017





Business as usual. The employee was professional and social. The tanning bed was clean and functioning properly. In and out without a fuss.
June 9, 2017





Your tanning specialists and are extremely friendly and knowledgable about the products and services provided. Great experience!
June 5, 2017





MY experience has been wonderful. everyone is very nice and professional. The bed is always cleaned and the wait is never long if there is one!
June 5, 2017





May 17, 2017





Staff is friendly, need more alpha beds! Wait is too long for what we pay!
April 28, 2017





I purchased the most expensive package yet the alpha bed is ALWAYS in use, and backed up with a line. Waste of My package deal when 99% of the time i don't get to use the bed I'm paying for.
April 13, 2017





Kat is always so inviting when I visit the salon
April 13, 2017





Going there always makes me so happy and the girls are so nice
April 11, 2017





Every time I've been in the staff are extremely helpful, friendly, and professional.
April 5, 2017





I came in on Sunday evening looking to sign up for a membership since I'm new to town and not used to weather being so gloomy. Britnaey was extremely helpful and explained everything to me. She also sold me a lotion to help get my desired results.
April 5, 2017





April 4, 2017





I always have a pleasant time when I go in to tan. Kathrine is very helpful when I've inquired about different lotions. She always ask how my days going which is nice. The salon always look neat and clean.
March 17, 2017





It was my first time spray tanning. The guided instructions could have been better. I didn't hear the first recorded instructions so I missed one side of my body. My clear Versa tan turned a little orange. I don't think I will spray tan again.
March 9, 2017





It was so great! The gal that helped me was so helpful, and I LOVED the level three bed I was in...absolute heaven!
February 20, 2017





February 16, 2017





Salons are always clean, the associates are very friendly and knowledgeable
January 25, 2017





January 1, 2017





The hours are convenient, the staff is always friendly and the rooms in good condition. I like that no one tries to push product on me. I know what I want, and hate being bothered continuously about things I don't have any interest in. Keep up the good work!
December 29, 2016





Need more diamond beds at s.56th st. Lincoln, ne
December 11, 2016





Awesome service!
November 16, 2016





November 5, 2016





More " alpha beds" please!
November 4, 2016





Staff is always helpful, equipment is kept in good shape.
November 2, 2016





October 30, 2016





Fix the music! It's been weeks. Ask the young women not to call us sweetie, etc. They just looked up our name. All that said, you have very nice, accommodating staff.
October 27, 2016





I love Palm Beach Tan! I am always surprised at how kind and accommodating the people are that work there. I've never had a bad experience, and I don't expect to!
September 27, 2016





Great customer service
September 22, 2016





Lexi at the front desk was super helpfully in setting up my account!
September 15, 2016





It was a typical visit. Place seemed clean got in right away
August 31, 2016





I started a new membership recently, and I had the best experience! laddie was awesome, and it was super easy to get a new account set up. I felt super welcome, all thanks to Kassie...she rocks!
August 27, 2016





Like to feel more welcome and a closing comment or human contact walking out the door
August 26, 2016





Alpha bed is always busy
August 15, 2016





Its been above average for sure, the people are always happy to see me and at the 56th and hwy 2 location that they remember my name right when i come in.
August 14, 2016





Kelly at 56th and highway 2 is awesome! She is so friendly and helpful and I'm always looking forward to seeing and talking to her when I go in to tan!
August 9, 2016





Always a relaxing experience. The facility is always clean and the ladies working are friendly! Great addition to my day!
August 8, 2016





On my last visit, I entered into an empty salon. There wasn't anyone in line nor behind the desk. I waited for a while and tried to listen to see if the staff member was maybe in the back cleaning. Another gal came into the salon and we both waited for a couple of minutes until someone finally came out from the office to help us. I'm not sure what the hold up was.
August 7, 2016





Kelly in the Lincoln store was so helpful with explaining products and services. She took time with me and was so friendly. It was a great experience
July 25, 2016





Service is great just would Appreciate A closeting comment while walking out.
July 22, 2016





July 21, 2016





July 17, 2016





Love the staff Beds could use upgrade
July 16, 2016





So far all associates have been really nice and helpful.
July 1, 2016





Everyone is always helpful and super friendly!
June 29, 2016





June 28, 2016





Need more diamond beds, at 56th st, Lincoln, Nebraska
June 27, 2016





June 15, 2016





Kelly at the S 56th street is awesome. So helpful. Explains everything.
June 5, 2016





Always a peaceful experience. Always clean. Always made to feel welcome when I walk through the door.
June 4, 2016





Great customer service, clean beds, and it's not often that I have to wait in line. Excellent!!!
June 4, 2016





Kelly and the other girls at the front desk are always so friendly and welcoming and make my experience great every time I visit! The only thing that would make my experience that much better would be to add full-length mirrors to the tanning rooms. I have tattoos on my side and back that I can't see without the help of a mirror when I apply my tattoo stick sunscreen, and the face mirrors aren't big enough to help out in that capacity.
May 27, 2016





May 24, 2016





The workers are always positive, friendly, and super helpful!
May 20, 2016





I always have a great visit when I go in and tan. Everyone is very friendly and helpful if I have questions.
May 16, 2016





May 12, 2016





May 10, 2016





I need to go a few more times to have a better anwser
May 10, 2016





Need more alpha beds for diamond holders!!!
May 4, 2016





The people are very nice and helpful, and I really lke the tanning beds!!
May 2, 2016





When Chelsea is there, the experience is wonderful. She remembers my fiancé's and my name, and acknowledges us when we arrive. She makes recommendations for products in a way that makes sense as an expert. Even when she is busy, spending that extra time with another customer, we don't care, because she has at least greeted us, and we understand. However, when others are there, it is not a good experience. I understand them not knowing our name yet, but it seems that every time it is not Chelsea, we have to wait for someone to come to the front desk, with an empty lobby, then we have to wait to have our beds cleaned, and there is an uncomfortable silence; not warm and welcoming. Also, we went with the upgraded membership, and for over a week now, one of my face bulbs has been out in the Level 4 bed. This is a bit of a negative experience that creates a "Really??" in my mind each time I have been there since. Oh, and the water in the water cooler tastes like metal. After a tanning session, it would be great to have a nice glass of water.
April 29, 2016





Ok....on Wednesday, only 1 on duty, computer went down, entire Lobby full. After driving into Lincoln hated to leave, but also hated to waste that much time. :(
April 28, 2016





Great service, very satisfied
April 27, 2016





Kelly is always wonderful and gets me in the right bed for my reasons of tanning!
April 26, 2016





Love the salon, only issue is I don't seem to hold any kind of tan with your beds. I have never had this issue anywhere else
April 23, 2016





Every time I go there I am greeted as I arrive and when I leave awesome feeling thanks Kat and Chelsie
April 23, 2016





Great service by Chelsie Larne and kst reeves
April 22, 2016





I always get in quickly and everyone is nice.
April 21, 2016





Very friendly and knowledgable staff. Always clean, very nice tanning beds!
April 18, 2016





Chelsie Larue at the 56th location was so helpful and knowledgeable!!
April 14, 2016





Staff is so sweet, but too push on selling when I have a full bottle, and no extra money to spend.
April 3, 2016





Chelsea and Emile are great! Store kept tidy. They visit with me about product and always remember my name!
April 1, 2016





March 31, 2016





The first time I came in to Palm Beach Tan, I started a membership. The lady there was very helpful and I found just the right deal for me. But the only thing was, when I went in a second time to get a spray tan, the workers were able to find my name in the system, but it said I hadn't paid or even started a monthly membership. Since I had the receipt to prove I'd paid about $150 ($44 monthly fee + 5 poducts) the first time I came in to start the membership, they were able to remake an account for me without charging me extra costs. They said that something like that had never happened before. I was freaked out at first when I thought I had lost $150, but I am very thankful that Palm Beach Tan was able to get everything sorted out to make sure I was satisfied.
March 31, 2016





Staff changes alot there. Not alot of consistency these days there
March 29, 2016





Chelsea was absolutely amazing. She is an excellent guide as she is knowledge, and very adept at relaying value to justify pricing in the membership packaging, as well as product. The tanning experience was fantastic, but it pales in comparison to the service provided by the young lady manning the counter. I am a little distressed that I will not be able to tan tonight, as the 24hour period, (Chelsea made clear the grace period hour), while understandable, precludes me from the opportunity due to my schedule.
March 28, 2016





March 24, 2016





March 23, 2016





Staff in Lincoln on 56th street are fabulous!
March 22, 2016





It's tough waiting for an alpha bed, when there is so many stand ups not being used. I could drop my membership down to a lower level! Too many diamonds at South Lincoln store. Tired of waiting, not the fault of the staff, with the push of " up-sales"
March 22, 2016





Always friendly and greeting upon arrival and also when I leave. Very informative about the products being sold.
March 22, 2016





Best experience yet!
March 5, 2016





I always love going into Palm Beach Tan! It's my happy place!
March 4, 2016





Staff member was very friendly and helpful!!
March 3, 2016





Always have a good experience when I go in to tan. The girls are very helpful and let me know about any deals that are going on.
March 1, 2016





February 25, 2016





I love palm beach!!!!!! always great service.
February 21, 2016





January 28, 2016





November 5, 2015





Staff are great - some of the beds in Lincoln shops are getting worn out - buttons won't works
October 5, 2015





All the ladies have always been nothing but sweet and helpful