Palm Beach Tan Omaha
96th & Q
Our tanning salon in Omaha, NE is dedicated to 100% customer satisfaction and we're excited to help you find your perfect shade. Stop by, meet our certified tanning consultants and learn more about our state-of-the-art sunless spray tanning and sunbed tanning.
https://maps.google.com/maps?address=Palm Beach Tan 96th & Q,5417 South 96th Street, Omaha, NE, 68127&center=41.2037539, -96.0619609
Special Offers & Coupons
Memberships & Pricing
Premier Rewards® Memberships
Palm Beach Tan Omaha location, offers a variety of convenient sunbed and sunless Premier Rewards memberships. Our Premier Rewards members enjoy exclusive offers, free membership upgrades, cash credits and more! Learn more about Premier Rewards.
Sunless Pricing
With sunless spray tanning, you can achieve natural-looking results perfectly matched to your skin tone in just one visit. Palm Beach Tan features Mystic Kyss, Mystic Tan, VersaSpa and VersaPro spray tanning booths.
Learn more about our different Sunless Premier Rewards benefits
Membership
Sunless Platinum EFT
$54.88
Unlimited
Sunless Gold EFT
$49.88
Unlimited
3-Pack Pricing
Platinum Sessions
$85
Sessions expire 45 days from purchase
Single Sessions
Dark Mystic
$36.50
Medium Versaspa
$30
Sessions expire 45 days from purchase
PBT® One™ Memberships
When you simply want tanning at a great price, then PBT One is for you. Choose between Sun or Spray tan for just $14.95 per month with ultra-modern equipment and expert advice from our certified pros. Everything you need. Nothing you don't.
SUNBED
TANNING
Unlimited Level 1 sunbed tanning
Preferred pricing on upgrade sessions
SPRAY
TANNING
One spray tan per month
Preferred pricing on additional sessions
Additional Non-Member Platinum
Additional Member Platinum
Additional Non-Member Gold
Reviews From Our Customers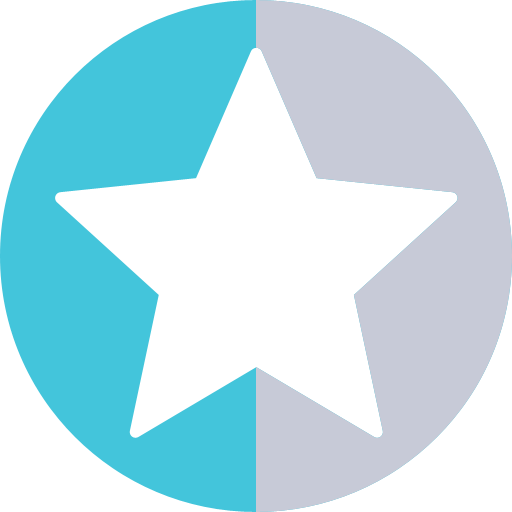 - 177 Reviews
February 7, 2019





February 6, 2019





I tanned at the 42nd & Dodge street location in Omaha, Ne. Megan, I think that's her name is awesome!!! She is the friendliest person EVERY time I am there. She is short & wears glasses, young, sweet person!!!
January 17, 2019





Wonderful! Clean friendly
January 11, 2019





Amanda was very quick to help and get me set up!
January 8, 2019





It was good, clean and the girls are always cool.
December 31, 2018





December 30, 2018





As always, the staff at the 84th & Giles location is always helpful and professional!!
December 30, 2018





I've been tanning with palm beach/Ashely Lynn's for over 30 yrs and it has always (with very few exceptions) been very pleasant exorrience
December 20, 2018





All the gals there are very accommodating & friendly
December 9, 2018





Overall experience is great, just wish your prices were a little lower and that you could just tan everyday as long as it's the next day instead of doing the 24 hour rule. I have tanned at quite a few places and your prices are higher than theirs.
December 9, 2018





December 6, 2018





Great, friendly staff!
December 5, 2018





As always, I thoroughly enjoy visiting the 84 and Giles location. The associates are always friendly and knowledgeable!!
October 27, 2018





April 21, 2018





Erica and Selena were great!
April 15, 2018





April 10, 2018





April 10, 2018





All the girls are very friendly and make sure I know about the newest products and what is best to use when. I changed my form of payment last night and that was easy too.
April 6, 2018





Don't remember the gals name last night Very helpful
April 5, 2018





The staff is very nice & always helping find the best products to achieve the color I want!!
April 4, 2018





April 4, 2018





March 28, 2018





Great customer service, love the beds The manager, Brandi, is awesome!
March 21, 2018





Jenny was really sweet on my visit a couple weeks ago. It was like talking to an old friend. She is super genuine!
March 8, 2018





Nice facility but a bit pricey
March 1, 2018





February 28, 2018





Love the customer service you receive at the 96th and Q store. Always very friendly and helpful! Place is always clean
February 26, 2018





February 26, 2018





The rooms are very hot with no air circulation and the bed fans shut off when the bed shuts off. The overall temp in the salon was very warm as well.
February 25, 2018





Very friendly staff and very little wait time. Very relaxing experience.
February 25, 2018





February 22, 2018





Went to tan on a cold night- salesgirl let me know I had a discount for an upgrade- I bought the upgrade- it was wonderful. The salesgirl was very friendly and knowledgeable. Thanks!
February 9, 2018





February 6, 2018





February 4, 2018





Customer Service is great and always friendly. I enjoy going here
February 1, 2018





Very kind & knowledgeable staff!! Made the experience delightful!
January 31, 2018





Dakota was fantastic! She explained my upgrade options and sold me on it!
January 29, 2018





Greeted with a smile and reminded I still had discount available on lotion that I like. Lovely experience as always.
January 26, 2018





Excellent customer service.
January 17, 2018





Cleaner salons and beds would be nice along with more level 1 beds and better room circulation.
January 6, 2018





Always a positive experience. Some times then mistic doesn't work but it's ok I get the things break and understand that
January 5, 2018





I love tanning here, great customer service and great beds!
December 27, 2017





Always enjoy tanning at the Bellevue NE locations. Love Jessica & the other gals. This is where I always go now & love that they know who you are when you walk in the door.....
December 27, 2017





December 21, 2017





December 14, 2017





December 3, 2017





December 2, 2017





I love the 90th and Q. location
November 18, 2017





November 10, 2017





Always greeted by the staff with a smile, thoroughly enjoy my time in the sun bed, and it's always nice that they ask if you enjoyed it.
October 29, 2017





Great service and great people!
October 21, 2017





October 15, 2017





Great experience. Awesome customer service and she did a great job explaining the different benefits of different lotions
September 24, 2017





Associate very helpful & friendly! Let me know about Platinum upgrades on my account & I got a great deal on lotion!!
September 3, 2017





Great people !
August 21, 2017





July 15, 2017





Love tanning at the Bellevue Nebraska location. Jessica & the other gal's are wonderful to work with. I think what I love most is that they take the time to learn your name.
June 19, 2017





The girls are always helpful and very nice.
June 17, 2017





I have been a member for a number of years and just received a reward for free 30 day GOLD upgrade, which is wonderful, but I already purchased the "upgrade" sale that is going on and was told that it cannot be extended to the end of my package that was purchased. VERY DISAPPOINTING!
June 16, 2017





Brought a friend in as a new custoner
June 14, 2017





Promptly greeted, was told about discounts on my account without being overly persistant, and quickly checked into a bed! Great overall experience!
June 14, 2017





Every time I come into tan is always a wonderful experience. I love all the ladies that have helped me. Special thanks to Jessica, she is wonderful. I love tanning at the Bellevue NE location. Its always wonderful to go in & everyone is so nice & helpful. Love all the smiles. What I think I love best is that they actually know your name & that means so much.
June 8, 2017





Had a problem with my account , the manager took care of it immediately . I've been a customer for many years. I really appreciated her response.
June 5, 2017





For the most part the girls are nice, but the viper machines in this place go down all the time and that is my bed of choice pretty disapointing it's been happening for years
May 18, 2017





I had my account frozen for a couple of months because I wasn't able to go often enough to justify the cost. When I received an email offering a $25 credit to spend, I decided I would reactive my account. I forgot to show them the email that day, and when I went back they informed me it was only good that day. Good customer service would've reminded me or honored it. I would still like to see a limited plan for those who cannot go every day. The upgrades have gotten expensive & the lotions are almost untouchable even with discounts
May 13, 2017





I go to the Bellevue NE location. Love the gals in this salon. They are always so nice & friendly. The salon is always very clean.
May 11, 2017





I have been a member for numerous years and have seen many changes. I do not understand how the long time members are not rewarded after continuous membership. This is very frustrating and disappointing. Customer service seems to have gone by the wayside as well. I have filed complaints and nothing seems to improve sadly. The lack of professionalism is astounding at some locations. Cleanliness is a whole other topic...I was given a DIRTY towel at one location recently. As explained in filed complaints, I am on the verge of pulling my longtime membership to go to a place closer to home, the only thing keeping me is there is one particular employee that is always courteous, friendly and outgoing.
May 8, 2017





Bailee is always very happy and helpful
May 5, 2017





Great experience! Very friendly employees! ?
May 2, 2017





Everyone is friendly, I rarely have to wait, and the location is clean.
May 1, 2017





The staff at 96th and Q are always friendly and nice. Love them. This past Saturday 04 29 17 the girl working was AWESOME and so friendly. She took the time to explain the levels and different lotions. I really appreciate that she took the time with me.
April 27, 2017





almost all the girls are pleasant.
April 26, 2017





Had a mishap with the first bed, took a bit to get resolved, but it finally was.
April 20, 2017





Just started back and the ladies have been very helpful
April 13, 2017





The two gals that have been helping me this week were wonderful. Whoever runs the Facebook page is great too......
April 11, 2017





Molly always seems to know what I am looking for!! Awesome employee!
April 11, 2017





I'm so happy that you have Bailee working there. She is very helpful, and greets me by name as soon as I walk in the door at the 96th & Q street location. Bailee is knowledgeable about the products that she sells, and makes me aware of any specials going on. I'll drive 8 miles farther to do my business because of the customer service I get at 96th & Q street, where I've been tanning for about 10 years now. Thanks Randy
April 9, 2017





I really like tanning at 96 and Q as the rooms are well ventilated and it's always cool as well as clean
April 1, 2017





I like PBT, however if I want to use the good quality bed that I pay close to $80 a month for I have to drive clear West from where I live. I understand that the demographical area of the one I live close to is not as high income as the West Omaha salons, however the 96th Street paying customers should not have to settle for the outdated look & feel of that location.
April 1, 2017





March 29, 2017





March 25, 2017





Customer service is great!!! The girls are always friendly! The salon is always clean! Tanning beds are always great and super clean!!
March 24, 2017





I go to the salon on 96th and Q (Omaha, NE). Everyone is so friendly, but especially receive GREAT service from Tawnya (I think that's how she spells her name). Most times before I even walk in the door, she has my account pulled up and is ready for me to enter my PIN. That's GREAT service!
March 21, 2017





Store leader saw three people waiting behind another customer who the Asst Store Leader was signing up as a new customer. The three of us were existing customers who were waiting for over 15 minutes. The store leader was on the computer and never offered to check the rest of us in. I was on my lunch hour so it was a bit frustrating.
March 10, 2017





Love tanning there. Tatiana always has a smile on her face when I see her!!
March 7, 2017





The rooms at 168 and Harrison are always so hot, due to no good ventilation/circulation. The rooms are not as clean as they used to be either. Also, there never seems to be the same employees. It would be nice to be rewarded on more levels after being a member for YEARS (since 1999).
March 3, 2017





The girls that work in the salons are really sweet. They are friendly with customers. Great experiences.
February 23, 2017





February 20, 2017





Sarah is so sweet!
February 16, 2017





The blonde girl who has helped me the last few times I have been in is just the sweetest! She is very helpful and informative! I greatly appreciate it!
February 8, 2017





I inquired about a sale lotion...it was $79 went to another location and it was $67!!
January 28, 2017





Tawny Perkins helped a lot with lotion choices. Very patient.
January 27, 2017





Great place to tan
January 25, 2017





January 6, 2017





I go to the Council Bluffs and 96th & Q locations and every visit is wonderful! The customer service and the knowledge is unbeatable. The girls are always up beat and positive.
January 5, 2017





I love going there, the employees are so nice and helpful!?
January 4, 2017





❤ Mollly
December 1, 2016





Love the ladies who work there!!
November 30, 2016





Location could be cleaner and associates could be friendlier. Sure miss Arielle and Stephanie, they were very friendly. The beds need to be fixed/updated. The mister do not work enough to make a difference. Also, rewards need to be given to ALL members. This is very discouraging, as I have been a member for almost 17 years.
November 29, 2016





Great service and quality for a super price!
November 15, 2016





Friendly staff, clean store, exceptional service
November 1, 2016





October 29, 2016





Molly is awesome!!!
October 29, 2016





My experiences lately at 168 and Q location is not the best. I miss Arielle, after just a couple times she remembered my name but Bailey and her team do not and I still have to spell my last name numerous times. They are not very friendly either. I understand there are many people who come in and out of the store everyday but other employees were much friendlier and helpful. Also, I believe that in order to keep customers they should be rewarded for being long time customers, PBT does not acknowledge their longtime members. The salons are also not the cleanest, there are always bulbs out in the beds or then beds not working properly. I understand the expense in keeping a business running but when I'm a paying customer, customer service should be of utmost priority. All of the above being said, I've been a customer for 17+ years
October 29, 2016





Very helpful employee named Dakota, helped me save money of when I should unfreeze my account! Super sweet girl!
October 27, 2016





I love the staff at both locations that I use. They are always friendly and know me by name. The beds are always clean and rooms look great
September 27, 2016





Kaliegha and the entire staff are very knowledgeable and very nice and they always remember your name which is nice too
September 22, 2016





Great customer service. All workers are great about informing customers about deals available to them. Tanning beds are great. I love all the deals to take advantage of. Hardly ever have a wait time.
September 16, 2016





I would like an affordable plan for people who only want to tan 4 to 5 times a month. I would also like prices on lotion to be more reasonable & shown on the shelves for purchasing
September 15, 2016





Tawny is always on top of her staff and her store. Kaleaiagh (sp) is always a joy to visit with as well. If I ever have an issue at another store in the past Tawny has gone above and beyond to retain me as a customer and resolve the matter today. That is why I have remained a Palm Beach Tan customer and will only do business out of her store.
September 5, 2016





Usually have to wait for them to clean a bed, even if the bed is not in use at the time.
August 28, 2016





August 24, 2016





People very nice always clean.
August 23, 2016





August 20, 2016





Bed 15 at the 96th and q area the fan has been broke for over a year after multiple times in mentioning it, it still doesn't work
August 17, 2016





I've been a member since 1999 and would like to see more "free tanning" rewards for long time members. The beds are not always the cleanest and normally have at least one bulb out. I do LOVE how some of the girls (Arielle and Stephanie at 168 and Q) always know my name and all I do is scan my finger and I'm off to a bed!!!! Quick and easy! Plus Arielle knows the sales to tell me about because she has taken the time over the years to get familiar with me and my preferences!
August 10, 2016





The staff at 96th & Q are very friendly; helpful and professional.
July 25, 2016





July 16, 2016





July 1, 2016





July 1, 2016





Very knowledgeable staff w great customer service. A good sales lady without being pushy.
June 30, 2016





I love this location. The staff is AMAZING and the equipment is great too.
June 26, 2016





I always get Awesome service at the 96th and Q location. Tawny really does a Great job...
June 15, 2016





June 11, 2016





June 9, 2016





I love tanning there and Molly is always so helpful!! Great employee!!!
June 8, 2016





June 4, 2016





June 3, 2016





May 29, 2016





May 21, 2016





May 11, 2016





Its not very often that I am treated really nice but the gal working at this salon is very nice. I did not get her name but she seems to go out of her way to make you feel welcome. Other salon's that I've went to seem to act like customer's are a bother.
May 10, 2016





Had to wait 15 minutes to get in tanning bed due to none being cleaned and the beds fan didn't work it was broke
May 8, 2016





May 6, 2016





Would be helpful if we could use are money on are account for upgrades not just merchandise
May 4, 2016





This is for all locations. Rooms could be cleaner and it would be nice if the beds sprayers would work as they are supposed to. Also, it seems that there is always at least one bulb if not more out, this is especially true in stand ups and level 1's. It would also be nice to have a reward system in place where we receive emails and actually received rewards (especially for members that have been with Ashley Lynn's and PBT for 20+ years.
May 4, 2016





Tawny always goes above & beyond to make you feel welcome i.e.: greets you by namewith a smile, knows your preferences & always has a little positive chit-chat. :)
May 2, 2016





I really never tanned until Palm beach tan and I have to say it's absolutely amazing! I love it!
April 24, 2016





April 20, 2016





The staff at this location is wonderful. Always friendly and welcoming, no matter how busy they are.
April 17, 2016





The gal who helped me was very pleasant and informative in regard to Lotions.
April 13, 2016





This place has great service and nice people! I have been going here for 4 years! Never had a bad experience.
April 11, 2016





I have been a customer for over 30 yrs
April 6, 2016





April 5, 2016





To much pressure to by lotion, also the lotion is expensive for some.
April 5, 2016





Would like to see more and better upgrade specials. The staff is usually very friendly.
April 3, 2016





Rooms and beds could be cleaner. Associates are usually very nice and friendly, especially nice when they can remember your name from one visit to another....makes it more of an intimate visit! Sure do miss the secret shopper visits that Ashley Lynn's did as that seemed to help with cleanliness and friendliness of associates.
April 2, 2016





March 31, 2016





I think when you come back to tanning after being in a hold for quite sometime that perhaps the girls could show you the new beds & how to use them. I had absolutely no idea, it was trial & error.
March 30, 2016





i have tanned here for 2 yrs. we had just moved here from texas. 2 weeks ago one of te girls told me i had 10.00 in merchandise. that us the 1st time anybody has let me know of that. not to happy. i did tslkto the msnagr on monday regarding this she ssid it was sent to my email. guess what my email not in the system. im not upset just a little disappointed. thank you shea
March 5, 2016





The beds are hardly ever cleaned right the only store that is ever awesome is 168th and Burke
March 4, 2016





never a problem, very friendly
March 4, 2016





I go to the 96th and Q location and have always been greeted with a smile!
March 4, 2016





February 28, 2016





The beds could be a little cleaner along with the rooms. Otherwise customer service is awesome at 168 and Q!
February 24, 2016





Friendly staff
February 23, 2016





Great
February 18, 2016





The staff is always amazing and friendly.
February 13, 2016





Thank you. Everyone there is friendly and helpful.
February 4, 2016





The associates have much better attitudes than before however, every time i go in theres lotion splatters on the walls/door and the floor i can tell hasnt been swept. I go to hop in the bed and i have dirt/sand/who knows what else on the bottom of my feet... yuck! Also, the girls need to be cleaning the bed top acrylics much better... they seem quite neglected
February 2, 2016





Great place I think employees need to man sure they clean beds better though
January 31, 2016





Staff is good, but the place needs updating and the music pumped out of the machines at all locations sucks beyond words...seriously none of that music is played on the radio or maybe a couple songs are but it is awful.
January 29, 2016





The location I use in Omaha is ok....staff is always changing & it could be a little cleaner. I wish I could buy unlimited month packages only. HATE having to freeze my membership when I will never use it in the summer months!!! Any time I try & call there no one ever answers the phone. Very annoying & very unprofessional. Most likely ending membership in the spring.
January 28, 2016





The girls at the salon are so cheerful and nice! The loyalty program and email updates are the best! The all-around service is unbeatable.
January 27, 2016





It's a clean salon and few people so rooms/beds are not too hot. The employees are not very friendly and at times unprofessional.
January 27, 2016





The girls are always very nice and quick to get me in, the beds always look and smell clean. I also like that they give you a towel and eye goggles.
January 27, 2016





Great customer service and I'm always in and out quickly. No complaints.
November 13, 2015





I like PBT, the employees are always friendly. But I see small inconsistencies in the quality of service provided. I think implementing a secret shopper program would help incent the employees to provide consistent service to all clients. It is a successful tool in many industries.
November 13, 2015





I wish there were more free upgrades no matter what level you are at. My account gets money taken out of it every month just like everyone else. I would like more free upgrades.
November 7, 2015





Would give 5 stars, but the music you pump out to the beds is so horrible.
November 7, 2015





I love the beds at PBT but the girls really need to lean to clean the beds better every time he top of the bed is just so dirty w figured prints and etc and I have told them time and time again. I feel like it is a simple task to there job! I guess I have to ask for cleaner each time.
November 6, 2015





The staff is always friendly, and the store is always clean
November 5, 2015





I use many locations, and they have all been great. I do have a question, Ive been with Ashley Lynn now Palm Beach Tan for years. I thought I get free upgrades at least once a year for a couple months? I usually get them around this time but i haven't received any info. yet or do you guys not do that anymore?
October 4, 2015





Really friendly people. Equipment is not all new, so some of the buttons are worn. Otherwise, a pretty good experience.
October 2, 2015





October 2, 2015





I actually contacted one of your competitors first. They were not friendly and they made me feel like I was a bother. Your staff on the other hand was super friendly and didn't mind how many questions I asked, and they walked me through everything. I appreciate the great customer service.
October 2, 2015





I have been a member of Ashley Lynn's/PBT for over 16 years and the rooms and beds could always be cleaner. The beds are never 100% operating as they should (mists do not work, aroma/scent does not work, bulbs always burnt out, etc.) The worst thing is when PBT came into the picture, they got rid of the secret tanners to do mystery "shops", as that is when it all seemed that things got a tad better.