Palm Beach Tan Lincoln
Open today until 10:00 pm
Cornhusker & 27th
Our tanning salon in Lincoln, NE is dedicated to 100% customer satisfaction and we're excited to help you find your perfect shade. Stop by, meet our certified tanning consultants and learn more about our state-of-the-art sunless spray tanning and sunbed tanning.
https://maps.google.com/maps?address=Palm Beach Tan Cornhusker & 27th,2712 Cornhusker Highway, Lincoln, NE, 68504&center=40.843337, -96.681386
Special Offers & Coupons
Memberships & Pricing
Premier Rewards® Memberships
Palm Beach Tan Lincoln location, offers a variety of convenient sunbed and sunless Premier Rewards memberships. Our Premier Rewards members enjoy exclusive offers, free membership upgrades, cash credits and more! Learn more about Premier Rewards.
Sunless Pricing
With sunless spray tanning, you can achieve natural-looking results perfectly matched to your skin tone in just one visit. Palm Beach Tan features Mystic Kyss, Mystic Tan, VersaSpa and VersaPro spray tanning booths.
Learn more about our different Sunless Premier Rewards benefits
Membership
Sunless Platinum EFT
$54.88
Unlimited
Sunless Gold EFT
$49.88
Unlimited
3-Pack Pricing
Platinum Sessions
$85
Sessions expire 45 days from purchase
Single Sessions
Dark Mystic
$36.50
Medium Versaspa
$30
Sessions expire 45 days from purchase
PBT® One™ Memberships
When you simply want tanning at a great price, then PBT One is for you. Choose between Sun or Spray tan for just $14.95 per month with ultra-modern equipment and expert advice from our certified pros. Everything you need. Nothing you don't.
SUNBED
TANNING
Unlimited Level 1 sunbed tanning
Preferred pricing on upgrade sessions
SPRAY
TANNING
One spray tan per month
Preferred pricing on additional sessions
Additional Non-Member Platinum
Additional Member Platinum
Additional Non-Member Gold
Reviews From Our Customers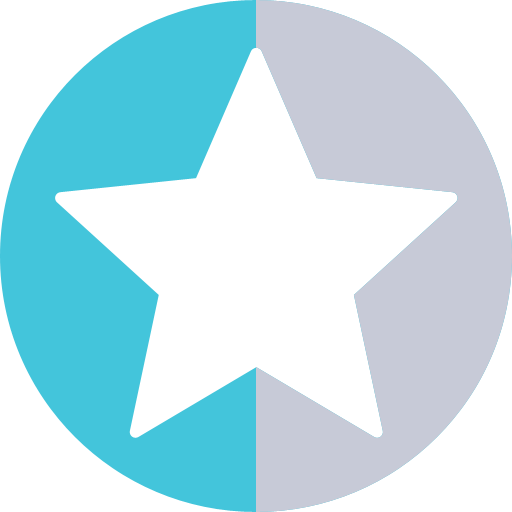 - 120 Reviews
February 8, 2019





I love going to the salon seeing smiling faces like Ginny, Jordyn and Kristin and provide a great service too. Always friendly and personal.
February 7, 2019





January 28, 2019





I've been going for 3 months to this location. I like the stand up bed, so that's what I go in. The only bed they have in my level has had the same bulb out the 3 months I've been going. A couple times they have upgraded me to the next stand up but now this one has more bulbs out. Always told that they ordered the bulbs. This location is closest to where I live but its almost worth the drive to go to another location. Still waiting
January 28, 2019





I came in to tan as always -- I could use the tanning bed -- but the spray tanning booths were both down. I have had this happen before. I don't understand how both spray tanning booths can be down at the same time. I did use the tanning bed but did not get to spray tan.
January 22, 2019





I love the staff. Specifically Shay and Allison on north 27th. They have gone above and beyond helping me navigate my tanning experience. Same as Jordan located at the 55th and O store. I would love to have stickers and more deals for long standing members. The staff is the reason I continue to go to PBT. Please keep hiring great people!
January 14, 2019





January 8, 2019





The girls that are at the 27th and Cornhusker location are great! Always smiling, so willing to help and make sure you get the greatest tan!! I absolutely love this location!
January 4, 2019





I love the perks
December 27, 2018





A bulb has been out in the stand up bed since I've starting going again. I guess it can't be changed or fixed. But everyone is friendly
December 25, 2018





December 24, 2018





As always the girls working were amazing and helpful.
December 16, 2018





June 12, 2018





By far the best tanning place I've ever been!
May 23, 2018





Chloe and Jordan and there's one other girl that are great, but all of you are friendly and make my experience great.
April 20, 2018





Love these girls they are the best
April 13, 2018





Very friendly service
April 9, 2018





They are always so friendly and helpful when you have questions.
March 18, 2018





Best tanning salon I've ever been to!
March 1, 2018





Always have good folks behind the counter. Rooms are clean and nice. The only problem is your used to carry a bronzer I liked and you no longer carry at least no here in Lincoln,NE and I don't know why it is a great product.
February 21, 2018





I stopped in at the 27th and Cornhusker location in Lincoln, NE and was welcomed by a young woman named Marissa. She was very helpful and provided me with lotion.
January 28, 2018





January 15, 2018





January 10, 2018





I've been to a lot of tanning places. Palm beach is by far my favorite. I will never go anywhere else!!
January 4, 2018





November 15, 2017





November 11, 2017





Very friendly staff!! I hadn't been there in a few years and they helped me.
November 9, 2017





November 8, 2017





first time 10 minutes was waaaay too long
November 1, 2017





October 21, 2017





October 18, 2017





I love coming to PBT!!! All of the staff is amazing and super friendly! I will never go anywhere else
October 10, 2017





Staff was friendly and nice. Thought it was going to be less expensive. I don't tan often.
August 31, 2017





Staff is very friendly and knowledgeable! Very clean!
August 23, 2017





August 11, 2017





The girl was really nice very pleasant helped me right away and answered all my questions very good experience.
August 4, 2017





I enjoy the tan experience at PBT
July 10, 2017





Manager could be a little bit nicer. Returned an item. And she came off like she was not happy
May 24, 2017





This was my first spray tan ever and I am 51. The young lady at the counter was so nice and really explained everything to me. She was very busy but still made time to help me. It was so easy and I live my tan!! I am a redhead with very fair skin and she helped me figure out the correct color. I wish I remembered her name !! Great customer service and great first experience!!
May 10, 2017





Workers are always nice and don't pressure me into buying anything
May 9, 2017





May 2, 2017





Very nice and well informed
April 12, 2017





April 8, 2017





Rarely do I walk in to someone at the counter to great me and usually takes a few minutes before anyone comes to the counter, plus the beds I pay $50 a month to use shut of in the middle of my tam.
March 11, 2017





March 10, 2017





March 3, 2017





The staff was awesome! Got to me in a timely manner, very polite and helpful, and got me into my preferred bed as soon as possible. Absolutely love my tanning salon!
February 18, 2017





I've never tanned before but the woman who helped me get started was very positive and knowledgeable about getting started and reaching me goals. So far, so good.
February 2, 2017





January 31, 2017





Love this place! Love the beds the different levels and variety. It's clean and friendly knowledgeable staff.
December 31, 2016





The girls are always so great there
December 29, 2016





Friendly staff, neat clean place. Really love the different levels and styles of beds.
December 2, 2016





Your facility is always clean and sanitary...spotless!!! Your representatives are always professional, helpful and friendly!!!
November 26, 2016





The girls are awesome there, everytime I go in they are always smiling and just makes ur day even better.
November 14, 2016





I wanted to see just the packages and pricing, but the girl just assumed I was going to purchase a package and started asking for all my information. She didn't tell me that I had to pay $5 every month; I wouldn't have gotten a package if I knew that.
November 10, 2016





November 5, 2016





My experience is always amazing the staff there are always friendly & well knowledged.
October 30, 2016





I was impressed with the service and was immediately able to go into the tanning bed.
October 27, 2016





I just started tanning with PBT and I have enjoyed everything about the experience. Something constructive I will say is that I wish there were more "rewards" or "perks" given for people who have packages. For example a $5 tanning Tuesday or something like that would help keep you in line with competition.
September 20, 2016





This tanning salon to me is just average I've been to a lot of salons in a lot of different states and this one is no different than the ordinary nobody goes out of their way and usually when I'm done tanning and I walk out the front door there's nobody standing there they're usually in the office with the door closed.. the bathroom should be cleaner there a lot of women that come in and out of here daily.
September 20, 2016





September 18, 2016





very nice place. clean rooms,nice people
September 13, 2016





It was an awesome experience!
September 8, 2016





August 10, 2016





The staff are so friendly and knowlwdgeable. I love that the salons are clean, the beds are clean, and the floors are clean. THAT IS VERY IMPORTANT TO ME! I do not ever want to pick up a plantar's wart, nor a staph infection from PBT. So, thanks for keeping it clean!
July 30, 2016





It's a wonderful place. All the ladies that work at the Palm Beach that I go to are super wonderful and always willing to help.
July 29, 2016





nice people can get in right away and if not they keep you updated and try to get you in fast
July 21, 2016





They are so nice and helpful. They made me feel comfortable.
July 19, 2016





It was a good experience
July 9, 2016





June 29, 2016





Team members really know what they are talking about and are very helpful. Great place to tan!
June 28, 2016





Always satisfied with staff and cleanliness of facility.
June 28, 2016





Friendly an a great atmosphere
June 13, 2016





June 12, 2016





The staff is very friendly and professional but the prices are outrageous.
June 8, 2016





Always professional !!!
June 1, 2016





May 25, 2016





I've been tanning for a very long time and most of my timing has been done back home in LA the one thing that I do not like about the shop is when I go in there to just get a spray tan and I'm okay with someone trying to let me know about their new products but when i say I'm not interested or I don't respond don't try to continuously try to sell me something or make me believe that this is the very best product you have on the market overselling something that's just comes out is annoying to customers ..I don't want to sit there and hear three minutes of a sales pitch when all I want to do is just go tanning and leave. Just to let you know that letting us know is ok but over selling a product is really annoying to the point where I wanted to cancel my membership several times. Lastly your overturn on employees is ridiculous ..I have seen so many new faces going in there and it's just nuts..
May 24, 2016





Wonderful, friendly service and very clean facilities.
May 24, 2016





May 21, 2016





Great experience every time I go in the store.
May 12, 2016





Always such kind staff, I work all over so I have been to all the locations and theyre all great, very clean. Keep up the good work!
May 12, 2016





May 9, 2016





I always enjoy visiting a Palm Beach tanning salon. The personnel working there are always so friendly, professional and willing to answer any questions that I may have.
May 5, 2016





everytime I go in do you want to update grade? NO thanks Are you sure here are the specials NO thanks Well you know with these specials.... That's okay I'm good Good to try it NO good with what I have Well you know it's less time and bigger beds and.... NO thanks Okay well do you need any product? NO What kind of product do you use? Tell her Okay well we have these products right now on sale NO thanks Well you know it gives you a better longer lasting tan NO thanks Okay how long do you want to go today? 20min Okay ....you know you could.... I just want to come in get my tan and go home. Shouldn't take many no's and no thanks to get this done. I know you guys want to meet sales quotas but getting to annoying. Call me a girl but what happned to NO MEANS NO
May 4, 2016





Everyone that works at PBT on 27th and Cornhusker are always professional and friendly.
May 4, 2016





Very helpful and I ended up upgrading
May 2, 2016





Always professional and friendly service. Very clean facility.
April 22, 2016





love tanning there
April 19, 2016





The girls are great they are very helpful all the time I go in.
April 6, 2016





I always enjoy my experience at Palm Beach Tan! And the employees are always super helpful!
April 3, 2016





Emily on the 27th and cornhusker road in Lincoln, is amazing. She has product knowledge and very friendly. I love my plam beach tan experience!
April 3, 2016





April 2, 2016





March 29, 2016





Very polite. Organized. Clean.
March 25, 2016





Very helpful and take the time to explain and answer questions.
March 22, 2016





Always professional, and friendly associates, providing excellent service. Associates are knowledgeable and helpful with tanning tips and recommending tanning enhancement products. PBT facilities are exceptionally clean!
March 21, 2016





March 15, 2016





I felt they push products and tanning levels too much. I hope I can lower my package in a month.
March 14, 2016





March 9, 2016





Very knowledge, helpful and FUN staff.
March 8, 2016





March 7, 2016





They are always very helpful and knowledgeable. I just don't care for the $1 tan week as then when I go in to tan (a monthly membership customer) I have to wait in a long line behind people who don't regularly tan there. I understand it's good business but maybe have a separate line for those that pay regularly.
March 3, 2016





While I love going to PBT and never mind waiting, I can't help but feel that this store is ill-equipped to handle a seasonal/promotional event. Once again I arrived in the early evening (Wed., March 2) to find Marissa working by herself and approximately 15 customers waiting to be checked in or signed up. She always handles a rush with grace and professionalism. However, from a business point of view there should be at least one other CSR at the front desk and another to help clean beds. I wonder how many potential customers did not wait (my visit totaled 40 mins for a 12 min tan). As I left my session, there was even a larger group of customers waiting and only one PBT rep. Heartbreaking.
February 26, 2016





So far, I am very pleased with the location I go to (on 27th & Cornhusker in Lincoln, NE). The staff is always kind and helpful and their suggestions have made me feel more comfortable and confident with the tanning experience.
February 25, 2016





The staff is friendly and the tanning is great!
February 23, 2016





I enjoy all the benefits I get by tanning at Palm Beach Tanning. It always amazes me how many benefits PBT has to offer. I will be a long time customer.
February 9, 2016





Always great service, professional and personable. Very clean facility! I am a satisfied customer.
February 8, 2016





My visits have been great. The store leader is very nice and caring. Always helps me find exactly what im looking for!!
February 5, 2016





It's really clean and the staff are very friendly and knowledgable!
February 2, 2016





Great place to tan..staff is very professional
January 29, 2016





January 27, 2016





Love it and the girls there are always so nice!
January 27, 2016





great beds and wonderful service
January 26, 2016





Staff always friendly and I always get in right away.
November 7, 2015





Everyone is very friendly and knowledgeable and helpful
November 6, 2015





Tanning beds are really nice
November 6, 2015





I enjoy tanning there and I am always greeted with such happiness! The only thing that bothers me is that my tan upgrades always expire and they are stingy about your tan dollars
November 5, 2015





Friendly staff, always enjoy tanning at palm beach.
November 5, 2015





I had an easy experience signing up and my day to day experience is great! Carmen is wonderful, I love coming in and I don't have to say my name, she already has my name pulled up!
October 4, 2015





I love the Palm Beach place I tan at. The workers there are so friendly & nice great group of girls who work there. Location Lincoln, NE!!