Palm Beach Tan Fairfield
Fairfield
Our tanning salon in Fairfield, OH is dedicated to 100% customer satisfaction and we're excited to help you find your perfect shade. Stop by, meet our certified tanning consultants and learn more about our state-of-the-art sunless spray tanning and sunbed tanning.
https://maps.google.com/maps?address=Palm Beach Tan Fairfield,5494 N. Dixie Highway, Fairfield, OH, 45014&center=39.33396, -84.52409
Memberships & Pricing
Premier Rewards® Memberships
Palm Beach Tan Fairfield location, offers a variety of convenient sunbed and sunless Premier Rewards memberships. Our Premier Rewards members enjoy exclusive offers, free membership upgrades, cash credits and more! Learn more about Premier Rewards.
Sunbed Pricing
Customize your color in our state-of-the-art indoor tanning systems including luxury features such as face and shoulder tanners, aromatherapy, air-conditioning and more.
Learn more about our different Sunbed Premier Rewards benefits
Diamond EFT
$99.95
Platinum EFT
$59.95
Diamond Flex
$114.95
Platinum Flex
$74.95
Silver Flex
$49.95
Sunless Pricing
With sunless spray tanning, you can achieve natural-looking results perfectly matched to your skin tone in just one visit. Palm Beach Tan features Mystic Kyss, Mystic Tan, VersaSpa and VersaPro spray tanning booths.
Learn more about our different Sunless Premier Rewards benefits
Membership
Sunless Diamond EFT
$69.95
Unlimited
Sunless Platinum EFT
$59.95
Unlimited
Sunless Gold EFT
$49.95
Unlimited
3-Pack Pricing
Sessions expire 45 days from purchase
Single Sessions
$40
Versapro
$50
$35
Versa/Mystic
$45
Sessions expire 45 days from purchase
PBT® One™ Memberships
When you simply want tanning at a great price, then PBT One is for you. Choose between Sun or Spray tan for just $14.95 per month with ultra-modern equipment and expert advice from our certified pros. Everything you need. Nothing you don't.
SUNBED
TANNING
Unlimited Level 1 sunbed tanning
Preferred pricing on upgrade sessions
SPRAY
TANNING
One spray tan per month
Preferred pricing on additional sessions
Reviews From Our Customers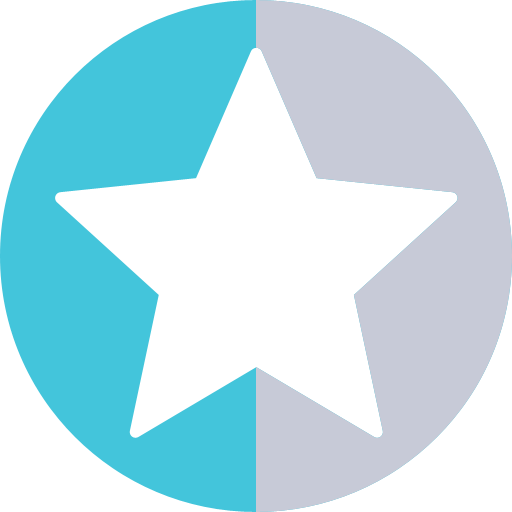 - 193 Reviews
August 11, 2019





Always friendly and eager to answer questions!
August 4, 2019





I upgraded to the Diamond bed which there is only 2 of. But only 1 of the 2 beds are in service, so that part sucks. I would have never upgraded if I knew I'd always have to wait on the one bed. Other than that the staff here are very friendly and it's always clean and we'll kept.
August 3, 2019





Great personnel, great experience.
August 1, 2019





It's too expensive.. I can have a gym membership and tan for cheaper than I pay a month to just tan. The products are way way too expensive, I can buy them cheaper online. I don't like the always pushing me to upgrade and buy new products!
July 31, 2019





This salon is so nice. The staff is friendly and knowledgeable about their products. I love the beds they are always clean and comfortable.
July 8, 2019





I recently started at Palm Beach Tan, the staff is friendly and great when you need help finding the right product for you. The beds are comfortable and clean.
July 6, 2019





I have an skin condition that requires UV lights. The staff have been very kind and helpful to help me feel at ease. I would recommend Palm Beach to everyone. Having very pale coloring, I have even managed to get a little color without burning.
July 4, 2019





Always an enjoyable experience from check in to exit.
June 22, 2019





I love the staff! The one and only down side is that they only have two diamond beds. I wish they had more, being that I pay for it and often have to wait. Other than that, I love the place, that location in particular. Fairfield.
June 18, 2019





Always a friendly greeting, always clean and beds are always in perfect working order. Hands down the best tanning salon around.
June 12, 2019





The women that work there are fabulous, place is always clean, highly recommend.
June 11, 2019





June 9, 2019





I just started going to Palm Beach recently. The staff is friendly, very helpful. It's clean and comfortable. I really like it so far.
June 7, 2019





Enjoy the color the beds give you The employees are friendly
May 15, 2019





Always very clean and people are very nice
May 15, 2019





Always good customer service. Clean beds and salon.
May 15, 2019





Beds not very clean and have to wait to tan
May 13, 2019





May 9, 2019





Always clean. Girls are always friendly and helpful.
May 1, 2019





All of the employees are fantastic. But Bailey is AWESOME!!!
April 28, 2019





April 25, 2019





Every time I go in to tan, the ladies at the desk are always very prompt and ready to help you!!
April 23, 2019





Best tanning beds I've ever used. Great service.
April 20, 2019





April 20, 2019





I love the place, the staff is always nice, even if /when there's new people.
April 19, 2019





April 18, 2019





Never had a bad experience there! All the employees are very friendly and helpful!
April 5, 2019





It's so nice and clean. The employees are nice.
April 4, 2019





March 30, 2019





March 13, 2019





Excellent customer service! Clean rooms and good quality beds.
March 13, 2019





I just love all of the girls who work at the Fairfield location!!!! They are the best!!! Wouldn't ever go anywhere else!!!
March 11, 2019





The customer service representative on Sunday did an awesome job. The place was packed with at least 15 or more and all but myself were college students and part of sorority. The college students were exceively rude and demanding to her and she handled it well and did an awesome job, since she was the only one there. Oxford is a college town and most the clients are most likely college students are not friendly and think they are better than anyone, most don't work. College students mom and dad's pay for every pleasure for them. There is typically lots of students and your employees should not have to go through the stress that poor girl, endured that day by her self! She did great and handled everything extremely well and deserves a bonus or reward. I would like to recommend having at least 2 people work in a college town at the location, so one could clean beds and one could register clients in. I give lots of Kudos to the young lady working on Sunday, March 10th in Oxford, Ohio. She is an awesome employee!!! Oxford is not a bad little town when the college students are not in town.
March 9, 2019





Staff is friendly, it's a clean environment. Overall my experiences there have been great.
February 27, 2019





The girl was very helpful. The only issue I have found was that no store knows how to do the my pbt.
February 21, 2019





Awesome
February 20, 2019





February 11, 2019





Love Love Love The manager!! Shes always up to date on promotions etc.
February 5, 2019





Always friendly always have answers to my questions Never a long wait.
January 31, 2019





January 6, 2019





Staff typically pleasant. Stores are kept cleaned. Only issue are the prices of lotions and blends for mystic.
January 4, 2019





Sometimes the radio doesn't work in all beds wish the employee was more friendly
December 27, 2018





December 9, 2018





Everything is always neat and clean, and all of the people who work there are considerate and helpful.
December 9, 2018





December 8, 2018





Fantastic customer satisfaction!
November 17, 2018





The other day I was in there and the girl that was working gave me this whole rundown about her boss treated her so poorly and was talking bad about her. When I was done tanning she just locked up and left. Every time I go in there it's a new person working and there are so few of them that are actually good at what they are doing. Some consistency would be awesome
November 7, 2018





I love Fairfields location. All the ladies are awesome even the ones gone to other locations which I miss.
September 1, 2018





The two ladies that were working are my favorites- they are the best. I got a great deal on my upgrade and an awesome bed recommendation.
June 30, 2018





6/29 at 930am. This is my third day in a row where I am waiting behind someone signing up for a package who will inevitably ask oh well I should look at lotions. The girl behind the counter says nothing to me - no greeting- and I'm waiting for 5 minutes. At the Fairfield location there are three computers all next to each other there is no reason why you cannot be like you know let me check in this guest real fast so that I can give you my undivided attention and then go and check in the guests. Instead I had to ask hey you know I'm kind of in a hurry do you mind just checking in real fast and then the girl, who had no name tag on so I don't know who it was, gave me nothing but attitude. She even said after I was like "sorry I just don't want to wait and need to go" "I didn't say anything did I?" No she is right she didn't say anything but she was rude with her attitude and eye roll. This happens across the board at location and I'm sorry I don't want to wait for someone to pick a lotion and inevitably just pick the cheapest one after 10 minutes when I have places to be in the morning. The standard practice should be OK hold on one second check in the guest and then go back to helping with lotion. The person buying lotion is not in a time crunch everyone in the line probably yes
April 20, 2018





Great, love the beds & everyone is very helpful and nice. Glad I came in and became a member.
April 17, 2018





Everyone has been very friendly and helpful both times I've been in.
April 16, 2018





Normally I have a great experience but on Sunday a worker who was off-duty and a customer were in the lobby laughing hysterically. I could hear it in the room and was almost like they were drunk. It was very unprofessional. This went on from before and during my whole tanning fashion.
April 11, 2018





Riley was such a delightful clerk.
April 9, 2018





Excellent customer service and very attentive.
April 7, 2018





The staff is very helpful, very clean facility, and happy environment.
April 5, 2018





Always super nice and willing to help me pick out new lotions! Staff is always educated about all products.
March 27, 2018





The thing that I would like would be to bring back more tingle lotions. Not everyone can handle ruby, would like one more mild
March 22, 2018





March 19, 2018





March 17, 2018





Great!!
March 14, 2018





Pleasant people. Nice beds
March 14, 2018





I had a Larry Paul gift card and since they closed and Palm Beach Tanning took over the brand, I called to see if they would honor my 30.00 gift card...the girl said absolutely just come on it and we'll get you set up. So with that said I headed to Palm Beach Tanning. When I walked in I was greeted very quickly and professionally. I told the girl about the conversation I had with one of the girls in that store that very same morning and how she said they would accept my gift card etc..... Well....the girl that greeted me at the store instantly said that they could not except my gift cards and apologize for any inconvenience . I told her that I was not happy since our conversation did not match my conversation on the phone previously that morning ... Long story short I ended up buying a 59.99 Membership and she used my $30 gift card to waive a $20 registration fee so I'm concerned how it was waived if I still use my $30 gift card for a $20 registration I feel like I sort of got shorted sorta.... Although the girl was nice at the counter she still had a crappy vibe about it all... So I went to 210 and came out and just left I did not say anything about how I still felt like I got shorted.
March 8, 2018





The managers and assistant managers at Mason store are fantastic. I always look forward to my tanning expirenece.
March 7, 2018





Glad to be back
March 6, 2018





The staff is very helpful and amazing nice the one I go to is is Fairfield Ohio and it's always clean and smells amazing.
February 24, 2018





I just want to go in and tan always feel hassled about buying tanning products and she looked up to say it's out of date I moved to Beckett but I am going to start going to another location sad all I want to do is tan
January 27, 2018





I love the beds they are great. I've been to others and yours are best I've been too.
January 23, 2018





Always a happy greeting when I walk through the front door.
December 17, 2017





I really like Palm Beach Tan it's clean and it's a convenient location. The only complaint I have is every time I go in they try to sell me lotion if I wanted lotion I would ask for it. They never remember me by name but they always remember to try to sell me something.
October 28, 2017





I like to hear about promotions but I don't like to constantly ask for money or lotions Sometimes I just want to come in and tan
October 23, 2017





I just signed up for PBT yesterday and went for my 2nd time today and everyone is so nice and welcoming. If I have any question no matter how silly they help me out!
September 21, 2017





September 8, 2017





I love the newer manager at the Fairfield store!!! I've been a customer since the store opened and Lexi is far the best
August 28, 2017





It's always a great experience your staff is fantastic very prompt and very professional!
August 26, 2017





I'll go back to great now, I had upgraded my membership to the Diamond a few months ago, you kept having trouble with the sprinkle one which I got ust to and liked better than the other one so I finally said forget it and downgraded back to the Premium which I started with when I joined.
August 23, 2017





The Employee was gonna put in wrong bed, then she litterly put in the wrong bed.. Not realizing until I turn it on. Promtly put my clothes on, told another employee that the other put me in the wrong bed one good thing the other girl gave me the diamond bed for all my troubles. That was a nice gesture.
August 14, 2017





August 12, 2017





Wonderful staff and facilities. Only 4 stars because I think the lotions and pricing over all is too expensive. The beds are pretty good.
August 9, 2017





Pleasant staff and great service plus a gorgeous tan
July 24, 2017





Excellent staff, clean facility and proper temperature is always great. The only area that I see that could be improved is the length of time bulbs can be left burnt out and in bed number two, the length of time the aqua mister is not working due to empty canister.
July 20, 2017





Brittany always does a great job every time I visit. ⭐️⭐️
July 18, 2017





My experience was PHENOMENAL at the salon in Fairfield next to Jungle Jim's. Since I had Tan Dollars, and I had $25 gift card (Thank you Palm Beach), I decided to get some lotion. Only problem is, I have a weird allergy to Grapefruit and a lot of citric acid contains grapefruit. Since 99.9% of tanning lotions have citric acid, it makes it really hard to find a lotion. Usually if it's far enough down the list of incredients, I will be okay with trace amounts. With that being said, Natalie (Nat) from that salon literally like checked every lotion to find one that would work for me! She even made sure that I was sure about trying one that had it as the last ingredient, since they didn't have one without it. Usually people only take the time to write a negative review because they are upset about an negative situation and being upset drives those keyboard strokes. Being in customer service, I know that is usually the case. Which is why I write reviews when I receive great service and have a wonderful experience which is exactly what I experienced today. She was wonderful.
July 18, 2017





June 25, 2017





The tanning is great but my problem is with the constant upselling that the staff does. It's exhausting nearly every visit there is something they try to sell you on.
June 21, 2017





June 20, 2017





Wonderful experience
June 12, 2017





I like when u still have same girl working there and knows my name.
June 12, 2017





June 6, 2017





June 5, 2017





May 29, 2017





Bri, the Asst Manager, has been so patient and amazing to work with. Thank you so much Bri for continuing to help guide me through learning new tanning beds, selecting appropriate lotions AND my first spray tan while cheerfully juggling all the other customers. Quality customer service has not been lost, not by Bri at least! I won't mention her coworkers. I don't think they got the memo!
May 27, 2017





May 26, 2017





Love this place and the staff this year.
May 7, 2017





Friendly, helpful service.
May 4, 2017





May 2, 2017





Staff members are friendly and very knowledgeable
May 2, 2017





nice staff, clean facilities
May 1, 2017





Had problems with promotions but got situation pretty much straightened up. Employee was very apologetic. A ➕ on music channel for once!
April 29, 2017





I always enjoy each visit which is why I've been a member for years now. Yesterday I must admit the young lady who checked me in was less than friendly. That never happens so it did shock me.
April 24, 2017





In general I love PBT. The only thing I absolutely can't stand is the 24 hour wait period between days where you can't tan until it's been a full 24 hours since you tanned last. I've never heard of that before or experienced it.
April 20, 2017





Very friendly staff. Appreciate that they are not overly aggressive with selling lotions.
April 20, 2017





I was pleasantly surprised how friendly the staff was. They acknowledged me as soon as I walked in the door. It was my first time. The Manager took me around and showed me everything, explained everything and answered my questions. Very well organized and clean. I was impressed and joined.
April 19, 2017





Always a pleasant experience. The girls are very helpful and always explain the sales that are happening. They greet you by name and always acknowledge you when you leave. I'm new to the area and I'm glad I picked this location to tan!
April 12, 2017





I visited the Fairfield Ohio location. Brandi Thomas helped me understand my opinions she was vey pleasant and made my visits all about me. At times when I came in for a session they were very busy but they always greeted me and it if waited at all they apologized for the wait. The other young ladies that work at this location were also helpful. It was nice to see young women with excellent customer service, they were professional and truly customer focused. I am a customer service manager and employees like that are hard to find. kudos to your staff at that locations.
April 9, 2017





Great beds, new bulbs, great customer service. Clean environment, calming music All around excellent experience
April 5, 2017





The girls are great. The store is always clean. The beds work great. After just a few time of going Im already getting dark!!
March 25, 2017





March 25, 2017





Very nice ,clean and very helpful.
March 15, 2017





Everyone I meet at the front say how are you and have a great when I leave very pleasant atmosphere
March 14, 2017





Those girls are amazing! Always good to explain everything and the place is imacculate!! ❤️ love to go there
March 10, 2017





The young lady working at the time when I sign up was very good with telling me about the tanning beds and lotions
March 9, 2017





I'm new to Palm Beach Tan, and right when I walked in for the first time yesterday, I was greeted so sweetly by Tiffani! She showed me around and gave me all the details about the beds and the different packages to sign up for, and she was such a great help! She had me laughing, and I just loved the place and had to sign up for a membership! I would recommend anyone to go tan there!
March 8, 2017





The Manager is a very nice person..I enjoy the staff also.
March 8, 2017





Love this salon!
March 5, 2017





Friendly staff, very clean environment
March 4, 2017





The employees are friendly and always greet you with a smile. The location is always clean. These are the important things to me. Luv it.
February 16, 2017





The manager in Fairfield is wonderful. She is very customer oriented and makes sure her customers needs are met.
February 3, 2017





Girls r always nice. I really like how they remember my name so when they see me all I gotta do is put in my code.
February 2, 2017





As always, great staff!
January 14, 2017





January 1, 2017





I like how the girls remember my name
December 30, 2016





I always have great customer service, today Jordyn was there and she is AWESOME! She is always helpful and knowledgeable. It is nice to come to a tanning salon or any business where employees are smiling, where they greet you and tell you to have a nice day. I have never had a bad experience at any Palm Beach salon and that is mainly due to your employees, that is what keeps me a loyal customer.
December 9, 2016





The versa spa machine breaks down often. Associates are less than friendly and in the summertime unprofessional with short shorts. Pricing could be better. I don't agree with having to "freeze" the account and continuing to pay a fee just to hold decent pricing.
November 30, 2016





Girls r always friendly and place is clean and no wait time.
October 30, 2016





When I went to the salon on Saturday, October 29th, I was very impressed by the young lady working. I have tanned at that salon for nearly three years and it was the first friendly person I have met. It was the first time I didn't feel like I am inconveniencing someone by tanning. I think her name was Katlin. I know she usually works at the Lebanon location.
October 30, 2016





PBT is always clean and organized. Most locations I go to everyone is almost always helpful and nice. Every now and again I'll go to some locations where it seems as if they don't want to be there or that I'm actually making them work which isn't a pleasant feeling. These locations tend tonhave been more north of Cincinnati area. That's why I gave a 4 vs 5 star.
October 29, 2016





October 27, 2016





Love this place!I am older trying to get some youth back by getting a little color. The staff here are great!make you feel so comfortable and always explain everything so thorough.The salon is always immaculate!Stephanie and Jordan are super nice Thank you so much!
September 16, 2016





Very friendly staff!
September 14, 2016





August 31, 2016





Girls r always nice
August 21, 2016





I don't think I was billed correctly.I will wait til the 25 th and see what happens.Also on arriving no one was there,my friend wanted to use the diamond #2 bed.I planned on reactivating my account.She made my friend wait for her to clean bed while she waited on me.
August 21, 2016





I always have a positive experience at PBT!!!
August 14, 2016





My last visit on Friday, 8/12/16, was great. The staff was very friendly and helpful! I ended up buying two new lotions.
July 28, 2016





I'm always in and out and the employees r always friendly.
July 28, 2016





At fairfield location employees are not very freindly. Everytime I visit this location thete is never paper towels or toilet tissue in bathroom
July 11, 2016





I haven't had any issues lately. Everything has gone well. I miss the old staff. They were much friendlier.
July 5, 2016





I go back and for between 2 locations depending on what side of town I am at that moment. The staff is friendly and courteous most the time. Although more pricey than I would like to pay, I enjoy the beds!
June 29, 2016





The girls are so nice and the salon is always spotless Can't commend them enough! Thanks for having such wonderful people working there Always feel comfortable Gerry
June 24, 2016





I love getting my spray tans at Palm Beach tan!! Stephanie always answers all my questions about product and how I should prep my skin before hand. She is very educated in the spray tan area! She is very friendly and a really nice person!!
June 11, 2016





I wouldn't tan with any other company. I have gone to other tanning places and have had terrible experiences! At Palm Beach, I always walk in to a clean room and attentive staff. I have had a few experiences here and there where the girls may not necessarily be the friendliest or they are quick to rush you to a room, but all around, Palm Beach is my top pick. And I love their lotion selections! I have always been recommended a lotion that has been exactly what I wanted! It is always the most relaxing part of my day. All in all, great experiences all around.
June 9, 2016





June 4, 2016





The lady that was working today is always very friendly!
June 4, 2016





There is never any waiting for a bed and the staff is friendly.
June 3, 2016





The bed was hot even before I got in it. Also a toddler was running around. I don't think there were any other customers there I think the child belonged to one of the workers. It was near closing time.
June 1, 2016





Not too impressed with the new management. She was actually coaching an employee at the front desk while I was leaving. Talking quite loud about cell phone usage. How she has told people to stop using them, and they don't listen. Meanwhile patrons are coming and going. I for one walk past and not a word was said to me. The previous manager, and others would ask how was your tan, or have a nice day. I didn't even get noticed. I think this was very unprofessional. About the only one I really care for at the Fairfield location is Mirassa. All the new hires, plus the manager are not customer oriented, or friendly.
May 29, 2016





May 28, 2016





May 26, 2016





May 24, 2016





The beds are great-good bulbs = fast tanning! The service is a bit slow and could be better. Not sure how quick they will be in the busy season. The wait is worth it.
May 23, 2016





My personal experience was fine. I could hear the employees laughing at a customer after she left. It was very unprofessional.
May 22, 2016





Great employees
May 19, 2016





Very patient
May 17, 2016





I like Palm Beach,, but its also the only place close to me. Been to others in the past that offer more rewards. You're products are way too expensive too. I'll never purchase them...even with a discount they are too much. Please upgrade your sound system. Rarely does the volume work, and the music channels are limited. Maybe a once-per month package of deodorant, hair clips, lotion, body stickers, things like that would be nice. A floor rug would be nice too. Having the beds warm before getting in would be nice.
May 17, 2016





I enjoy the establishment. I found the place neat and tidy. I found the workers all courtious. I have enjoyed my time there'
May 10, 2016





I love this salon its very clean and the staff is awesome
May 4, 2016





May 3, 2016





Staff always friendly and helpful
April 29, 2016





I totally enjoy tanning a PBT. Everyone is very polite. Beds are always clean and ready to use.
April 25, 2016





Went to Fairfield yesterday Girls were so nice and helpful!! Just always feel comfortable going to Fairfield salon Thank you so much girls for being so nice
April 20, 2016





I received $50 in purchases plus 30% off. Everyone was very nice and helpful.
April 19, 2016





I've been helped by a few employees at the fairfield/jungle jims location. All employees have been welcoming and friendly. One employee did just assume how long i wanted to tan for. I didnt make it a big deal and just went with it. Rachael was very nice and explained a renent promotion that was going on. I paid the 10.00 for 2 upgrade visits and she showed me the bed (number 2 i believe) how to use it and recommended i use all the fans in that particular bed because it gets so hot in there. I have no complaints. The facility is very clean. The only recommendation i have would be to place the suave deodorant & hair spray in the restroom verses on the counter in the hallway. I think more people would be comfortable using it if they had a little privacy. The colerain location does this and i felt more comfortable using these products in privacy.
April 18, 2016





Staff is ALWAYS willing help you out. And they're very patient as well.
April 11, 2016





Girls were friendly and explained well. Told me my daughter in law could tan at the same price as I am. Is that true
April 6, 2016





April 5, 2016





Hannah was very kind, professional, knowledgeable, and thorough. Upon stating that I was interested in obtaining a membership Hannah introduced herself and took me on a tour of the store explaining each bed and package along with prices and promotions currently going on without sounding pushy. She also informed me on skin/tan maintenance, useful products, and store hours and policies. I was very impressed with this employee and will definitely recommend this location to friends and family.
April 4, 2016





March 29, 2016





March 28, 2016





Excellent friendly courteous staff at fairfield location like very much the cleanliness
March 27, 2016





Rich Walburg
March 23, 2016





The staff have been wonderful to my daughter and I. Great experience.
March 20, 2016





While signing up was offered the highest package and sales person was not very happy when all I wanted was the basic $19.99 per month. Tanning lotion, prices need to be told up front maybe, even displayed so all can see and make a good finical choice. Your lotions are priced outrageously. You should come up with another way to pay, I don't like to give permission for things to be deducted from from account.
March 17, 2016





Excellent and very clean. Great customer service.
March 13, 2016





The packages should be cheaper. People have a hard enough time financially. People work hard and the only sun they get is working more in there yards.
March 13, 2016





The service leaves more to be desired.
March 10, 2016





Great beds and great staff. Store is clean too.
March 9, 2016





I feel like the re-enrollment could of been faster. It took like 10 minutes to re-enroll. When time is short I like fast service. once re-enrolled she had to clean a bed for me. There was no one else in the place. Why wasn't there a bed cleaned in my level?
March 7, 2016





Awesome!!!
March 5, 2016





After straightening out my first day I did tan and got the free upgrade to the platunum beds but I was unimpressed by the amount of color for the first visit and I've been now 3 times to the platunum bed and still feel like the color is not up to speed but I will keep trying
March 2, 2016





Fantastic atmosphere, staff very friendly, helpful and knowledgeable. Rachel always ask if I need product and gives me very useful suggestions.
February 29, 2016





February 21, 2016





Rachel was very thorough with explaining every detail Much happier this time around.
February 16, 2016





Excellent service and the employees are very friendly.
February 12, 2016





Erica, Devina are always wonderful and helpful when I head in to tan. The assistant mgr there is also a wonderful staff member, but I forget her name. They make it a great experience and are always happy. Keep it up.
February 4, 2016





Very knowledgeable and friendly staff.
February 1, 2016





This is the cleanest with the nicest girls,especially Erika.Theymake you feel so comfortable with tanning and explain everything so thorough. I would like to thank you so much
January 27, 2016





I don't like being asked to buy more product every time I check in b
January 27, 2016





Wonderful salon; long time client..::hate the 24 hour rule though
January 26, 2016





I put my account on hold because of a local gym is offering tanning for twenty dollars a month. I loved the beds you had in springboro ohio the I bed was amazing . That location has removed those beds middletown beds are over used and not up to my 69 a month I just wanted to be honest.
November 5, 2015





Love this tanning salon. Sales reps can be a little pushy with sales somtimes. Its every other day that i come in and they always push me to buy something. Other than that its great.
October 5, 2015





The girl at the front desk was very knowledgeable about all the tanning packages and the lotions. I was very pleased with her.
October 2, 2015





Everyone is so nice and always willing to answer any questions that I may have.